Simply Made Sunday: DIY Faux Screen Printing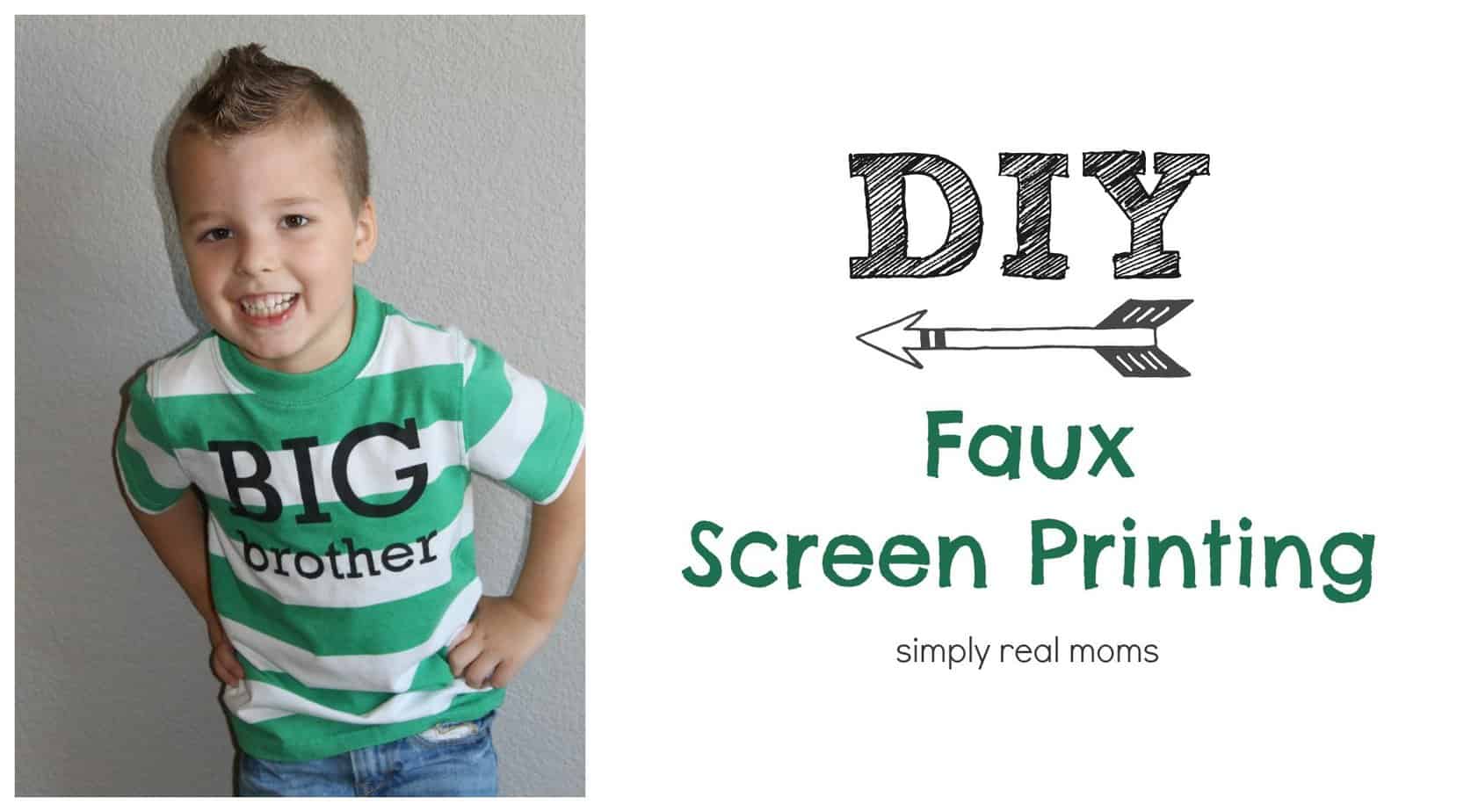 Welcome to Emily's Simply Made Series! Each post features a craft that looks cute or is practical but is easy enough for even the uncraftiest of people. Cute DIY things are NOT just for the pros! You can do it too!
This year was a slimmer one for us, so I couldn't afford to get a new beach bag, but I can make one kick-butt bag, and so can you! This canvas bag is from Michaels and costs $3.99. Use their weekly 40% off coupon & get it even cheaper!!!
This technique can be used on any fabric, though! You can make your own shirts, blankets, pillowcases, curtains, lampshades etc. Anything with fabric!!! We make t-shirts using this technique all the time!
Ok. First off. You'll need a few things.
Freezer paper This is a tricky find, but I can count on Walmart's wax paper/aluminum foil aisle to have it. I only use it for crafting, but it has SO SO many uses, and it'll run you about $3-$5 for a huge roll that will last you forever.
Fabric paint In the same aisle as puffy paint…don't get puffy paint though…it's 2013, not 1992.
A paintbrush I went with a thinner one because I had some detailed painting
Scissors
Iron
A Pen
*If you have a Cricut or a Silhouette to use, you can skip these first steps.
1.Start off by printing off a picture you want to use. Try to use a picture that is not too detailed, as you have to cut out all those details. You could also print out letters.
Cut out the picture you printed, and trace around it onto the matte side of a piece of freezer paper. Make sure your freezer paper is a bit bigger than your picture, leaving a few inches of excess paper around it. If you have details, start by tracing the big picture, then cut down to the details. For instance: I first cut out the sunglasses, traced them onto the freezer paper, then cut out the lenses & traced them.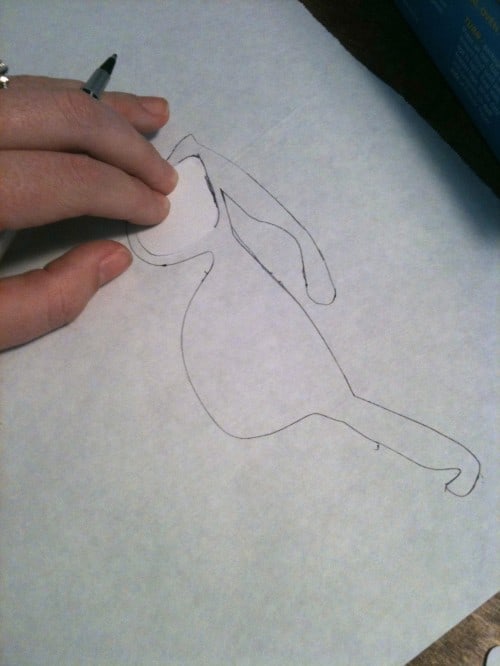 Because I wanted the lenses to show up, I then drew a line just inside the lens lines so that there would be a barrier to let the lenses stand out.
2.Now, cut out your picture. The picture itself will be the negative space. When I cut, I cut out the glasses frames, then cut out the inside of the lenses. Don't worry about the picture being in pieces. Mine was in three pieces. The frames, and the outline of each lens. If using a die-cutting machine, cut your image into the freezer paper, and this is where you'll jump in!
3. Iron it onto your fabric.
If you mess up on the smaller, more detailed pieces, no worries!!! Freezer paper can peel off and be re-ironed on. Work it until you have the picture right.
4. Paint over your cut out image with your fabric paint. If needed, let it dry a little (not all the way!) and paint a second coat.
5. Peel off the freezer paper (using tweezers or tiny scissors to pull up the thinner pieces)before the paint fully dries, and reveal your image!
And that's it! Once the paint fully dries, turn your fabric over or inside out and give it a hot iron to seal in the paint. You can wash and dry as needed.
We recently used this technique to make my son's Big Brother t-shirt for when my second son was born, and it got tons of compliments from the nurses and visitors at the hospital!
We think imitation is the BEST form of flattery! If you make this or any of my Simply Made Sunday projects, come by and post a picture of it on our Facebook page! We want to see!