Slow Cooker Shredded Mexican Chicken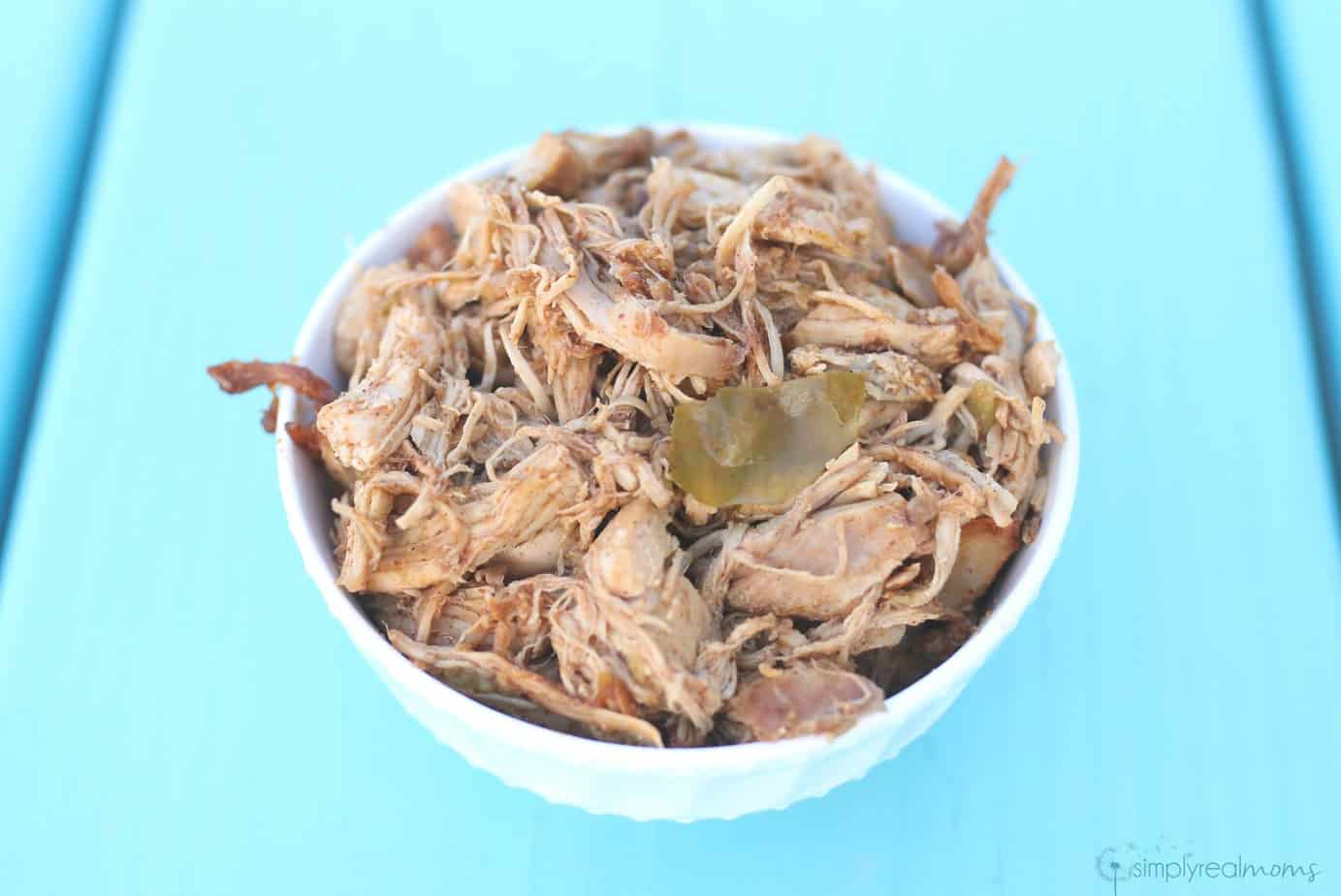 This Chicken recipe is used for so many different dishes in our home: tacos, burritos, quesadillas, salads and even paninis! It's perfectly tender and juicy with the perfect blend of spices to make the most delicious meals.
This can be done on the stove faster! Use a second can of broth and boil the chicken in the 2 cans of broth until cooked, about 25 minutes. Then remove all but about 1 cup of broth, add the taco seasoning and shred the chicken. Add the chilies and let simmer on low heat covered for 15+ minutes.