Southern Chic With Silver Cowboy Boots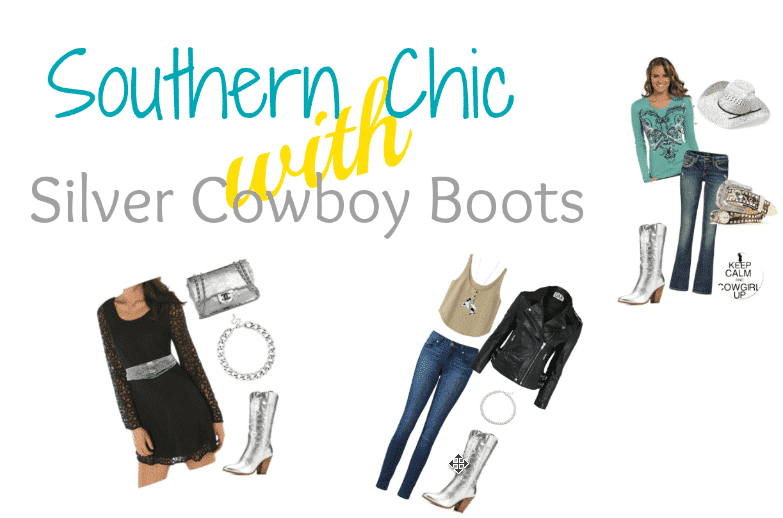 {Disclosure: This post is sponsored by Country Outfitter and Acorn. All thoughts/opinions remain honestly and solely my own.}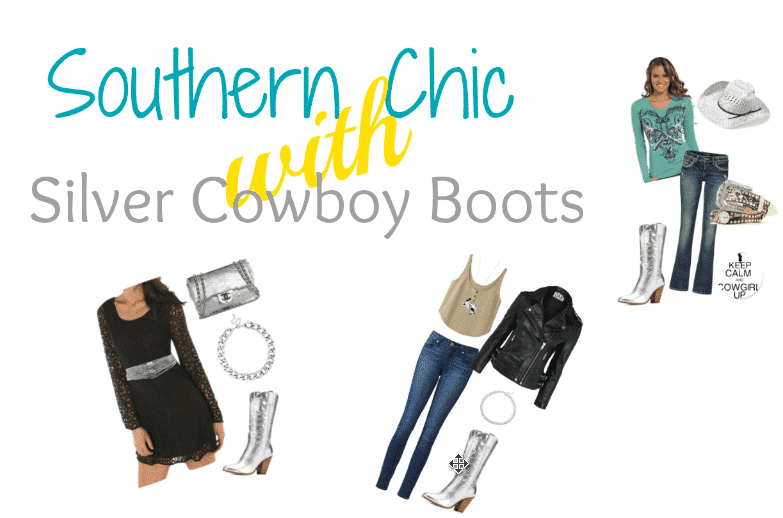 Fashion trends are something I am very passionate about. I love taking a new trend and exploring ways I can really include it into my "every occasion" attire. Whether it is taking the kids to school, having a date night with my husband or getting dressed up for an evening out with the girls, I love how versatile clothing pieces can really be.
In honor of Fashion Week I just have to share with you one of the hottest trends hitting the market— silver cowboy boots. Now before you close out this screen, hear me out! Believe it or not, silver boots are in whether you consider yourself a cowgirl or not. However, after spending some time admiring the silver Cowboy Boots from Miranda Lambert on CountryOutfitter.com, I started to realize that this boot can really be dressed up or down, making it the perfect boot for any occasion, especially during the holiday season.
The silver Miranda's boots are sexy, confident and bold beyond all expectations—with just the right combination of edge and feminine.
Classy Cowgirl
Urban Cowgirl
Having dates with your spouse is a lot more fun with this hot little number! If you are uncomfortable showing a little skin, this outfit can be easily paired with a longer flowing shirt. I paired the Silver Miranda Cowboy Boots with a skinny jean to fit inside the boot, a looser fitted shirt and a leather jacket to tie it all together. Don't forget your silver accessories.
Cowgirl Chic
The cowgirl look has become quite popular even in major cities where you normally wouldn't see this style. For this style we were inspired completely by Countryoutfitter.com! We paired the Silver Miranda Cowboy boots with a boot cut jean to fit perfectly over the boot. For the top we chose a flattering color and cut with a country-inspired design by Panhandle. Tuck the shirt into the jeans with this designer Blazin Roxx belt, and top with the flattering cowgirl hat.
As you can see, the silver Miranda Silver Cowboy Boots are truly versatile and can fit into many looks from day to night! Countryoutfitters.com offers the boot in two different styles— Miranda's Cowboy Bling Boot for $139.95 and the Miranda Silver Cowboy Boot for $89.95. If you are looking for a boot to dress up, I highly recommend the Bling Boot, but if you are looking for that every day boot then go with the Silver Cowboy Boot.