Spend Less on Food. My 2014 Goal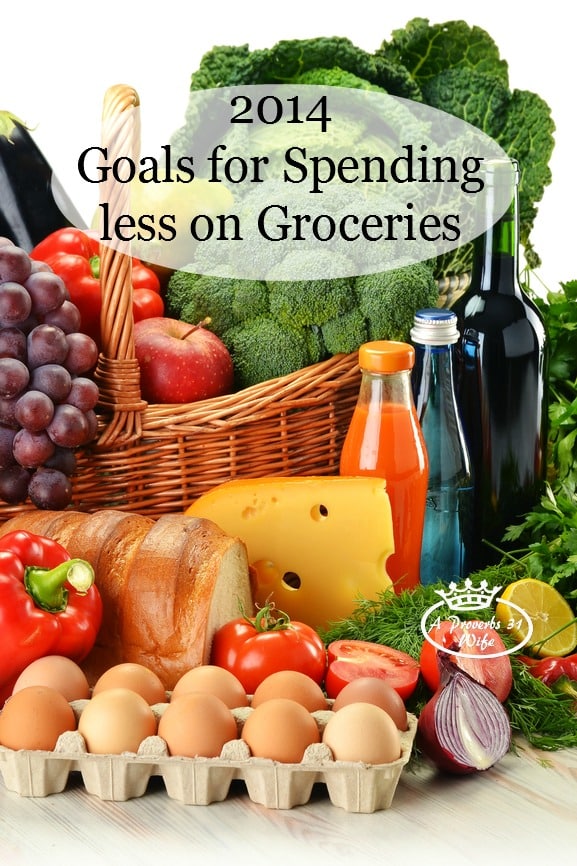 My goal for 2014 is to spend less on food.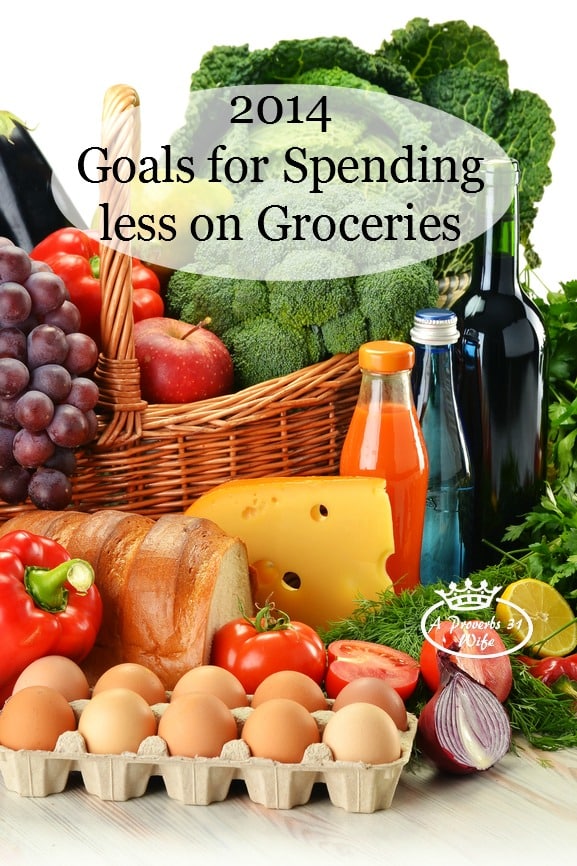 At the end of each month, I balance out my books and make sure all bills are paid. At the end of the year I do the same and also look through all of my spending.  Last year I paid close attention to my grocery category and then to what we spent eating out. Whew! We average spending $7 per person per day. 🙁
Bummer! That's really a lot. I know we try to eat as natural and organic as possible, but still….
After taking a much closer look at my categories, I see that we are eating out too much. I can see where I've made some mistakes in my purchasing groceries and I can see where we are making good choices.
First of all; what we did to spend less on food in 2013:
I quit buying yogurts and started making my own.
I make our own tortillas and we often use them instead of bread.
We buy our beef by the quarter from a farmer and get organic meat at a decent price.
Instead of buying lunch meat for Jason's lunches, I cook roasts and shred the meat for him to make sandwiches with
Eggs, chicken and milk come from farmers around here. We pay about the same price but get better product.
We have a small garden and I try to can and dehydrate as much as possible for the winter.
Next: My plans to spend less on food in 2014:
Get a good whole wheat bread recipe and stick to it. No more buying bread.
Take advantage of the Azure Standard co-op that is in our area now.
Limit our fine dining to once a month (date night only).
Limit our fast-food dining to once a week (or less)
Create a standard shopping list and compare prices between Meijer and Kroger.
Make yogurt regularly and use it for sour cream as well.
Make my own salad dressings.
Make more snack bars so I do not need to buy snacks for Jason's lunches.
And the big one: Go to the store AFTER dinner! 🙂
Hopefully I can come up with a few more ideas during the year. The one big thing I would like to get rid of is buying cold cereal. But I haven't had much luck yet. Jason doesn't feel well on many different breakfast items, and cereal stays with him the longest. Oat meal works nicely on occasion in the winter, but others times not so well.
We have a Sam's 20 minutes away and a Costco is coming soon about 40 minutes away. So I look forward to seeing what I can save there as well.
Do you have plans to spend less on food in 2014?