Spotting a Mystery Shopper Scam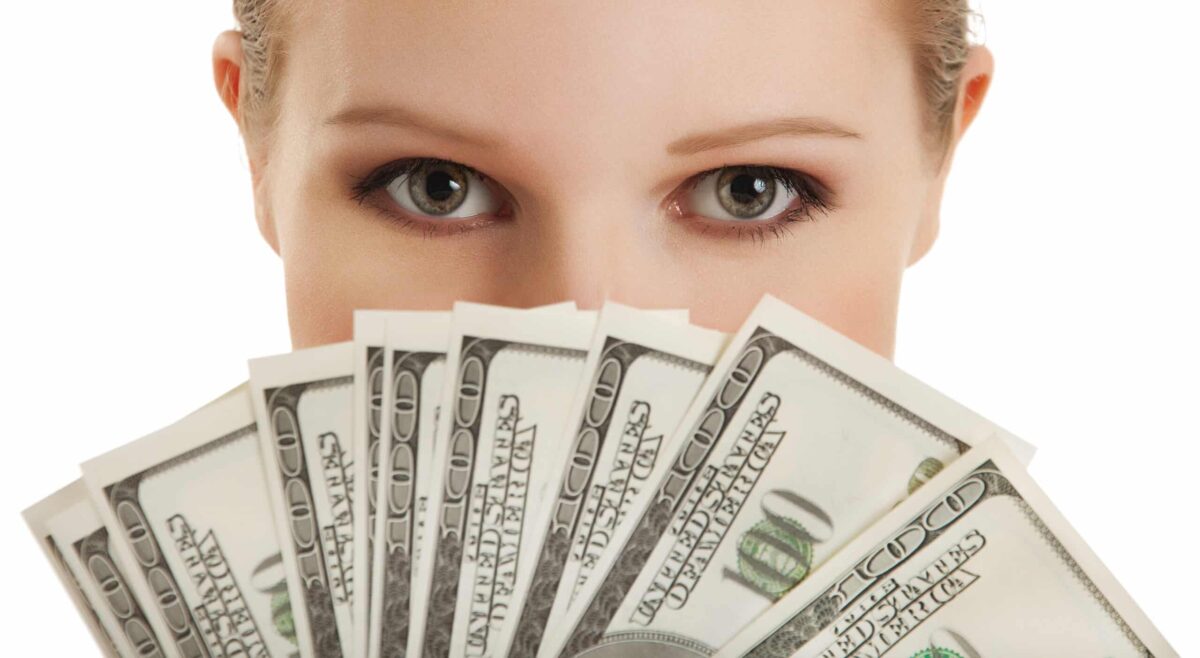 Spotting a mystery shopper scam is pretty simple…
Last month I received an email asking me to apply as a mystery shopper. Having done similar things in the past, I filled out their form to apply. The form asked for name, email, phone number and address. Typical and normal things to ask for.
Because I apply for a lot of different opportunities like that, and get maybe approved for 10% of them, I was pleasantly surprised to receive an email 2 days later with the subject line saying "Mystery Shopper Startup Instructions". Wow! Yay!
So I open the email and begin reading. At first, all looks okay. The email lists a few well known stores that I will be shopping at and it gives a rundown of things I will be looking for and taking notes on. Cleanliness of store, bathrooms, ability of sales people to assist me and answer my questions etc.
This is all normal stuff. But then I started reading something that goes a little like this: scam, scam, scam, scam…. 
[clickToTweet tweet="Spotting a Mystery Shopper Scam: Mystery shopping agencies do not send prepayment or cashier's checks." quote="Spotting a Mystery Shopper Scam: Mystery shopping agencies do not send prepayment or cashier's checks."]
Of course the email didn't say scam, but it did start saying things like this: 
You will be doing 5 shops in the next 2 weeks, paying $500 each.
A cashier's check has been expressly mailed out to you in the amount of $3,935.00.
Hmmm, 5 shops, at $500 each is only $2,500 meaning they are overpaying me by $1,935.
"Dear Baston James, Why are you sending me $1,935 more than the stated pay for 5 mystery shops"
"Hi Kendra, as part of your mystery shopping experience you will be doing a Western Union shop and wiring that amount to another mystery shopper as part of their payment."
Then I receive this email with the "full instructions":
*****
GOOD MORNING  Kendra Stamy,
We will be having your first assignment this week so i can give you a preview on your duties. This also means your payroll will start counting from today. However its paramount that you get your task completed as instructed.  However a check has been expressly mailed out to you.
The envelope containing the (Cashiers Check) sent to you via USPS. The tracking number below and it has been delivered. USPS Tracking No:  9405501699320111036908
IMPORTANT:
STEP 1
Check for the USPS package because its been delivered. If you don't have it ask around or call USPS to confirm who signed for you.
You promised to be 100% trustworthy and this is a great step the company is taking. There are a number of reasons why we shouldn't be doing this however we want you to have a great trust in working independently and self reliant. However there is a lot of experience you will gain.
STEP 2
 I'll need you to go deposit the check at your bank  as soon as you receive it and then send me an email confirming you have made the deposit so once funds are available tomorrow you will be instructed on how to carry out your first assignments.
STEP 3
Without any delay kindly follow the instruction above as soon as you have received the check and send the email. I will respond after confirming the deposit with instructions to go ahead with task once funds are available tomorrow.
Confirm you have received this message and understand the steps given towards start up by replying "UNDERSTOOD"
Regards, Baston James
Head of Recruitment
MYSTERY SHOPPER/ADMINISTRATIVE ASSISTANT USA
*****
At this point I had all the information I wanted and emailed this "Baston James" back alerting him that I wasn't interested in his scam.
Interestingly enough, a check still showed up in the mail a few days later and I was then texted messaged several times asking me to please cash the check and and begin my mystery shopping.
I finally responded to the texts and stated I wasn't interested in a fake check and I haven't received a text since!
Spotting fake checks isn't so easy any longer. The check below looks 100% legit and a bank teller would likely accept it and put the money into my account.
Of course, after a couple weeks, the bank will realize that the check was fake and the money would be removed from my account. Any money's spent on "mystery shopping" would then be money straight out of my own pocket.

In a case like this, just know that it's fake. It's too good to be true, end of story.
Spotting a Mystery Shopper Scam
The following reasons pointed this out as a scam:
The name itself was sketchy… Baston James. Very interesting name there sir.
The email address: (had I noticed this from the start I wouldn't have even filled out the initial form) iconicibroker@gmail.com. A rep of a real company will have an official email. For instance, my email is ****@hellosensible.com
Promising multiple shops and upfront payment. Real mystery shopping tasks only pay you once you've submitted a completed form and receipts from the shopping experience.
Overpayment. This is where the scam pays off for the scammer. You deposit a fake check into your account, wire the remaining amount back, and 2 weeks later when the bank realizes the check is fake, you don't get that money and the money you sent was taken from your account balance. In this case, I would've been $1,935.00 poorer.
No website or account. Most of the time, once you are approved to become a mystery shopper you will need to create an account on the company's Mystery Shopping website /hub which is where you would receive your shopping assignments and submit your work.
Poor grammar. The initial email utilized proper English and looked fine. But every other email after it, had issues. The email I pasted above contains a lot of issues. Poor grammar, uncommon words, improper punctuation etc.
Too good to be true. Seriously, if it looks like you are getting a lot of money for a little work, it probably isn't going to happen.
Final thoughts, someone saying they will send you a cashier's check for something is almost always a scam. Especially if they send a much greater amount than it should be.
If you are a direct sales rep and someone you don't know contacts you with a larger order and wants to pay with cashier's check, it's probably fake.
For instance, at least once a week, I get an email from someone wanting me to be their new Norwex rep. They are deaf, or don't have a credit card, or will have their boss pay for their order and they want $200 or more in product. It's all a scam.
Right now I don't have any recommendations for mystery shopping. The one's I've worked with in the past are inactive or no longer accepting shoppers. I've heard good stuff about the Shadow Agency, but haven't ever worked with them.
Did you know this about spotting a mystery shopper scam? Do you know of any good and reputable mystery shopping agencies I should list here?
If I learn of any other reputable companies, I will be sure to update this post!
Psst! One more thing to note. A mystery shopping company WON'T ask you to pay to become a member either. You will need to apply as a shopper, but will not need to pay "fees" or "dues" or any similar thing.