Start the New Year with a Green Slate! – Air Freshener Recipe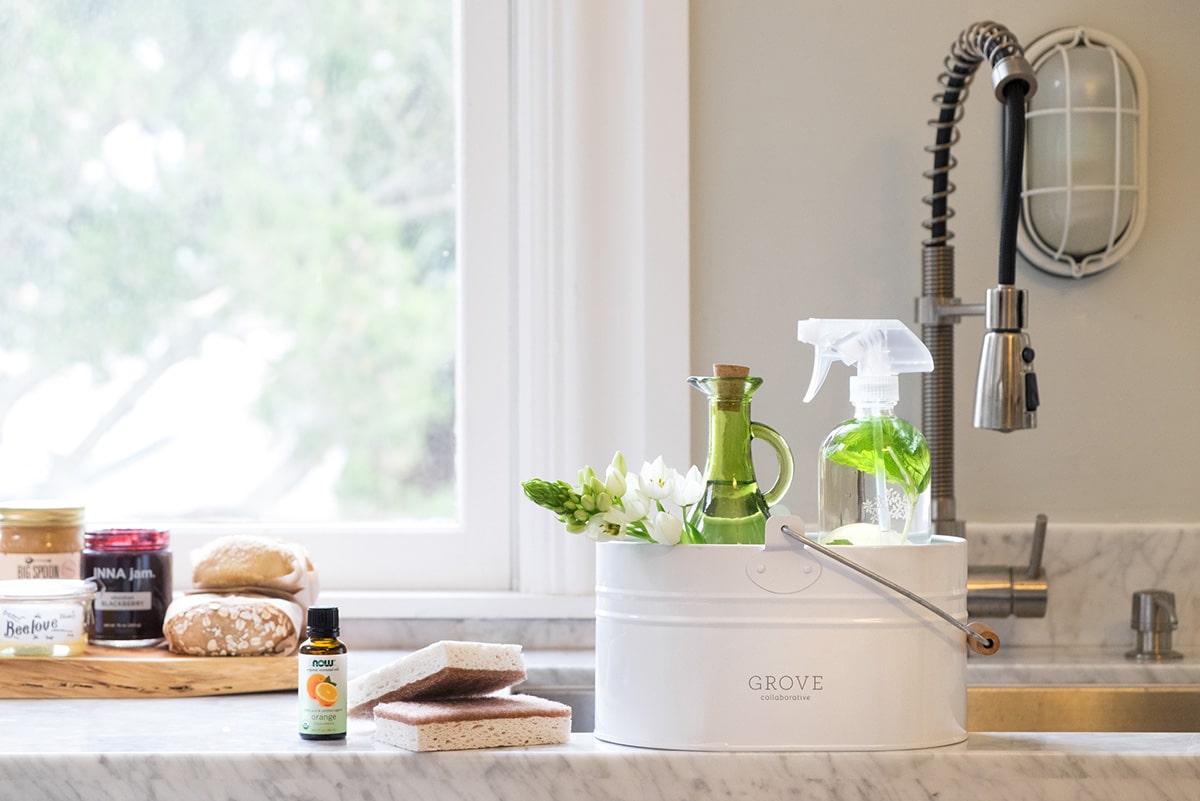 After the holidays, late hours, junk food or just too much food, many of us see a new year as a time to start over. A clean slate so to say. Now, how would you like to start the New Year with a green slate?
Once again, Grove.co is offering great deals and free products to new customers! I love shopping at Grove (seriously, you've probably even read about it here more than once) and how easy it is to order household and personal care supplies once a month.
Claim your Free Grove.co products and use them to make your own air freshener. Simple pure and easy to make, essential oil air freshener is the easiest way to get your home smelling great in a jiffy!
Start the New Year with a Green Slate
No more late night dashes to the store for something random. My Grove.co cart remembers items I've bought in the past and it knows we are a family of 4. Based on that info it typically knows when I'm about to run out of something and it will ask me if I need it!
Now is the best time to try using Grove.co because they are giving new customers a killer deal on green cleaning supplies. (Current customers get a little loving too!)
Sign up for the awesome shopping experience (and savings!) that Grove.co offers here and get the products below for free! Didn't I say "start the new year with a green slate"?! Green in more ways than one since you're saving a little too!!!
Free Grove Collaborative Enamel Cleaning Caddy

Free Grove Collaborative Glass Spray Bottle

Free Grove Collaborative Walnut Scrubber Sponges

Free Now Essential Oil (Orange)

Limited time only!
Now here's a little secret for you: I use Norwex microfiber and water to clean nearly everything in my house. It's fantastic and seriously an easy way to get a job done fast. (Norwex microfiber removes up to 99% of bacteria from surfaces using just water.)
So I store my cloths in the cleaning caddy, which by the way is so pretty I'm okay having it out on display, and am using the spray bottle and oil to make an air freshener spray!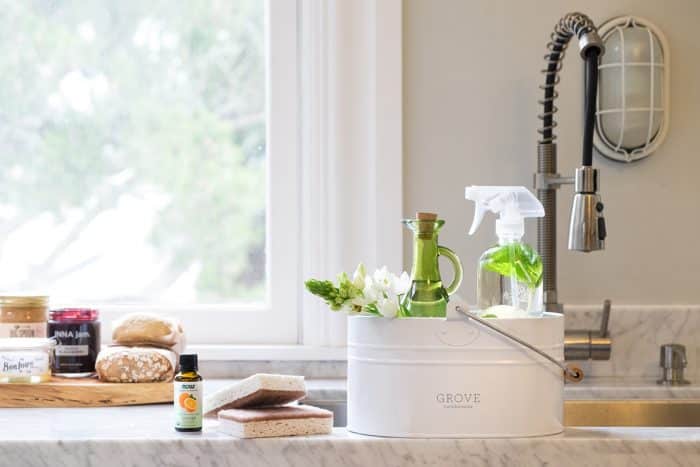 DIY Air Freshener Spray
15-20 Drops Essential Oil (the free NOW orange oil is fresh and clean smelling!)
3/4 cup of water
2 tablespoons witch hazel
Mix it all together in the glass spray bottle from Grove.co (glass or metal is best as essential oils will eat most plastics) shake and spray into the air for a lovely fresh smell!
Now clean with microfiber and water, and leave a clean smelling room behind you with your homemade air freshener!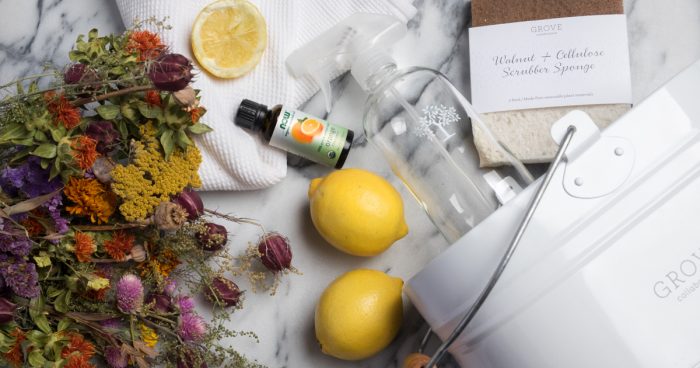 How to Claim your Free Grove.co Products
Sign up for Grove Collaborative here. You will receive the Toxin Free Kit for free when you sign up! Existing customers will receive free Grove Walnut Scrubber Sponges with your next order.
Answer 4 quick questions about your home that Grove Collaborative will then use to customize your first basket — this takes under 30 seconds!

Once you've answered the questions, you can finalize your basket of products to suit your household needs by adding or removing items.

To receive this offer, your order needs to be a minimum of $20. Choose the combination of products and scents you love and receive in your first box.

You made it! Click Finish & Pay and place your order.
Tip to save: Once you've submitted your Grove order, you'll be signed up for the free 60 day VIP trial. As a VIP, you'll get free shipping, free gifts, price matching, exclusive sales and personal service. It's a great way to start the new year with a green slate and discover some new products you'll love at Grove.co!