Summer Essential Gear: SIGG Design Bottles
With summer here, families tend to spend a lot more time outside. With the heat in full effect, it is so important to stay hydrated. Which is why SIGG has easily become our summer essential item!
SIGG stands for premium reusable water bottles. With over 100 years expertise The Original Swiss Bottle demonstrates worldwide quality and craftsmanship. The beautiful shape is one of the reasons that SIGG was incorporated into the collection of the Museum of Modern Art (MoMA) in New-York. SIGG bottles are 100% recyclable and contribute to improving the world's carbon footprint.
For over 100 years, SIGG has utilized Swiss precision to design and build products that make life easier and a little more enjoyable. SIGG is a brand of optimism and hope, of forward thinking and positive action.
We make bottles to the highest standards of Swiss quality and craftsmanship.
We make bottles that are ecologically sound, reusable and ultimately, easily recycled.
We make bottles that are as fashionable as they are functional.
The future we see is green and clean, sleek and stylish.
The SIGG bottles are aluminum and have an EcoCare Liner. I had never heard about this before so I did a little research! The EcoCare liner is a non-toxic, high-quality coating on the inside of the bottle. This coating ensures that every drink tastes fresh, clean and has no metallic aftertaste. Which is actually a reason I had stopped using aluminum bottles in the first place. The materials used in making the liner are BPA-Free and Phthalate-Free, as well as being free of any VOCs (volatile organic compounds).
SIGG bottles come in a variety of sizes and designs. Perfect from a toddler up to an adult.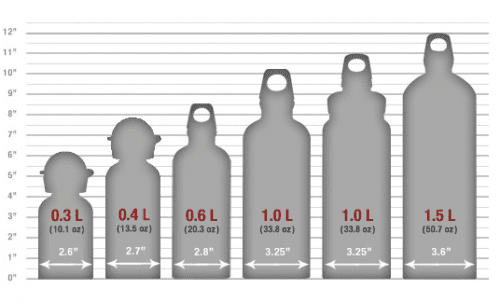 SIGG offers a variety of trendy styles to choose from. For me, the 1 Liter works the best. It helps me keep track of how much water I am drinking and to make sure I am drinking the recommended daily amount. Plus, I tend to consume a lot of fluids during the day, so with the 1 Liter I don't have to fill up as many times!
SIGG offers Wide Mouth Bottles as well. The wide mouth bottles make cleaning the inside a lot easier and is great for people who prefer having a bottle with a wider mouth,
SIGG has a fantastic kids' line of the cutest drinking bottles I have seen. The sizes are great and the best part? THEY DON'T LEAK! SIGG figured out a way to build their caps and I couldn't be more impressed with it. Unlike a typical drinking bottle, the SIGG kids' bottle twists to open and close, easier for the kids and helps to ensure they closed their bottle all the way.
SIGG Kids' has the most adorable bottle designs including an adorable Hello Kitty one and my son's favorite, a glow in the dark dinosaur! These are the perfect size to go in your child's lunch box.
Because SIGG wants you to drink in style, they offer a totally custom option. They offer a variety of ways to customize your bottle! Check out Simply Real Mom's custom bottle!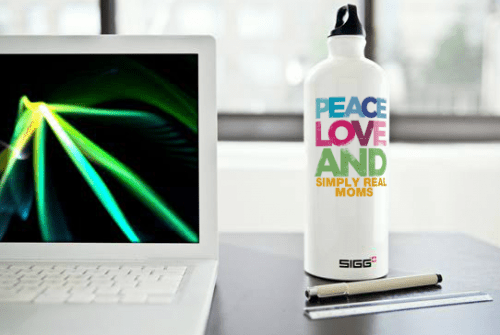 Not only are SIGG bottles popular in my house, they are popular amongst celebrities as well! Jessica Alba, Heidi Klum and Jennifer Gardner are only a small fraction of the celebrities who have been captured carrying around their SIGG bottles!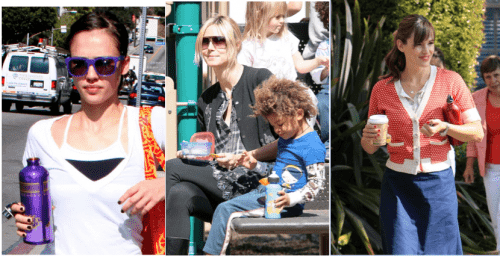 Although SIGG recommends putting cold fluids in their bottles, they do make Metro Mugs which are perfect for your coffee or other hot beverages while on the go!
Head on over to their website to create your own custom bottle, or simply purchase one of the many they have already on their site: www.mysigg.com.
Follow them on Twitter or like them on Facebook to stay up-to-date!
Disclaimer: I received SIGG bottles to review, but the opinions written above are strictly my own.