Summer Infant Sharp View HD Video Monitor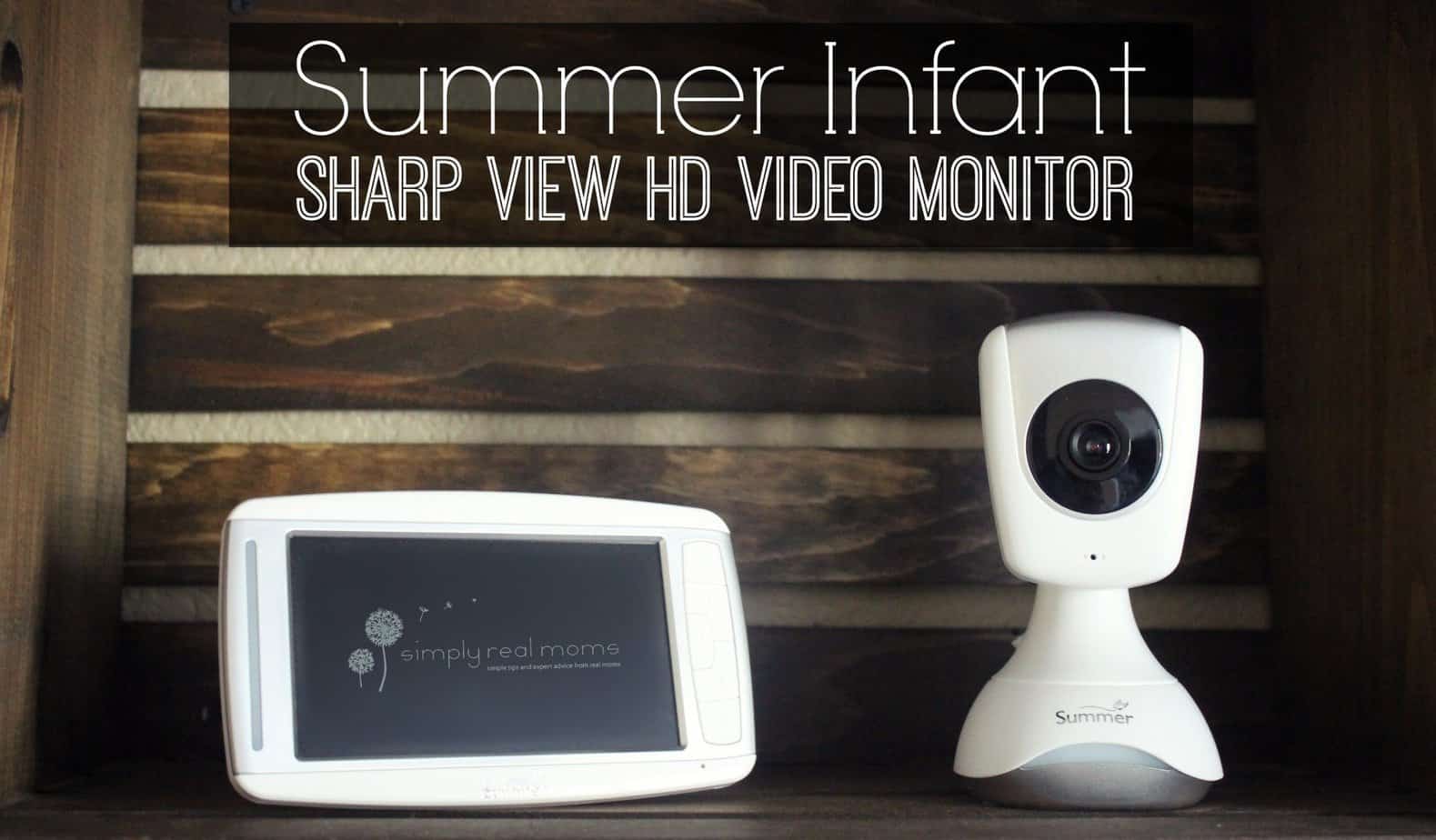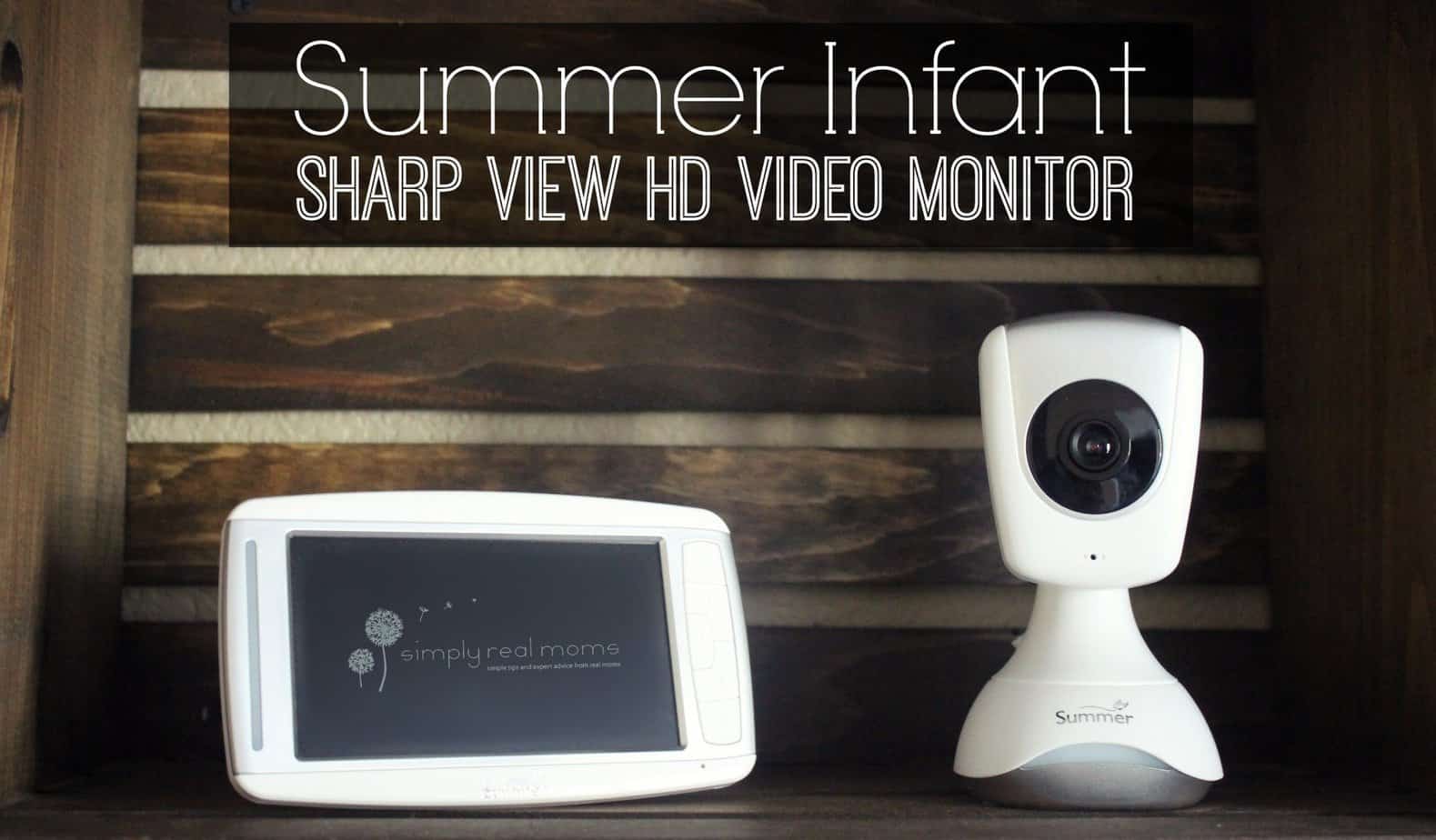 With three boys, I am needing to have my eyes and ears in so many different places at one time. Things get extremely crazy in my house, and during nap time for one, the others tend to be loud and I can't take my eyes off of them for too long before a fight breaks out or someone jumps off of the couch into the wall. This makes it hard to keep my ears peeled and decipher whether the napper is actually awake or just moving around and talking in their sleep. Having a good quality video monitor helps me not only hear exactly what is going on, it also helps me to see whether my son is up and awake or not.
Summer Infant recently came out with the 
Sharp View HD video monitor
that puts the video quality of other video monitors to shame.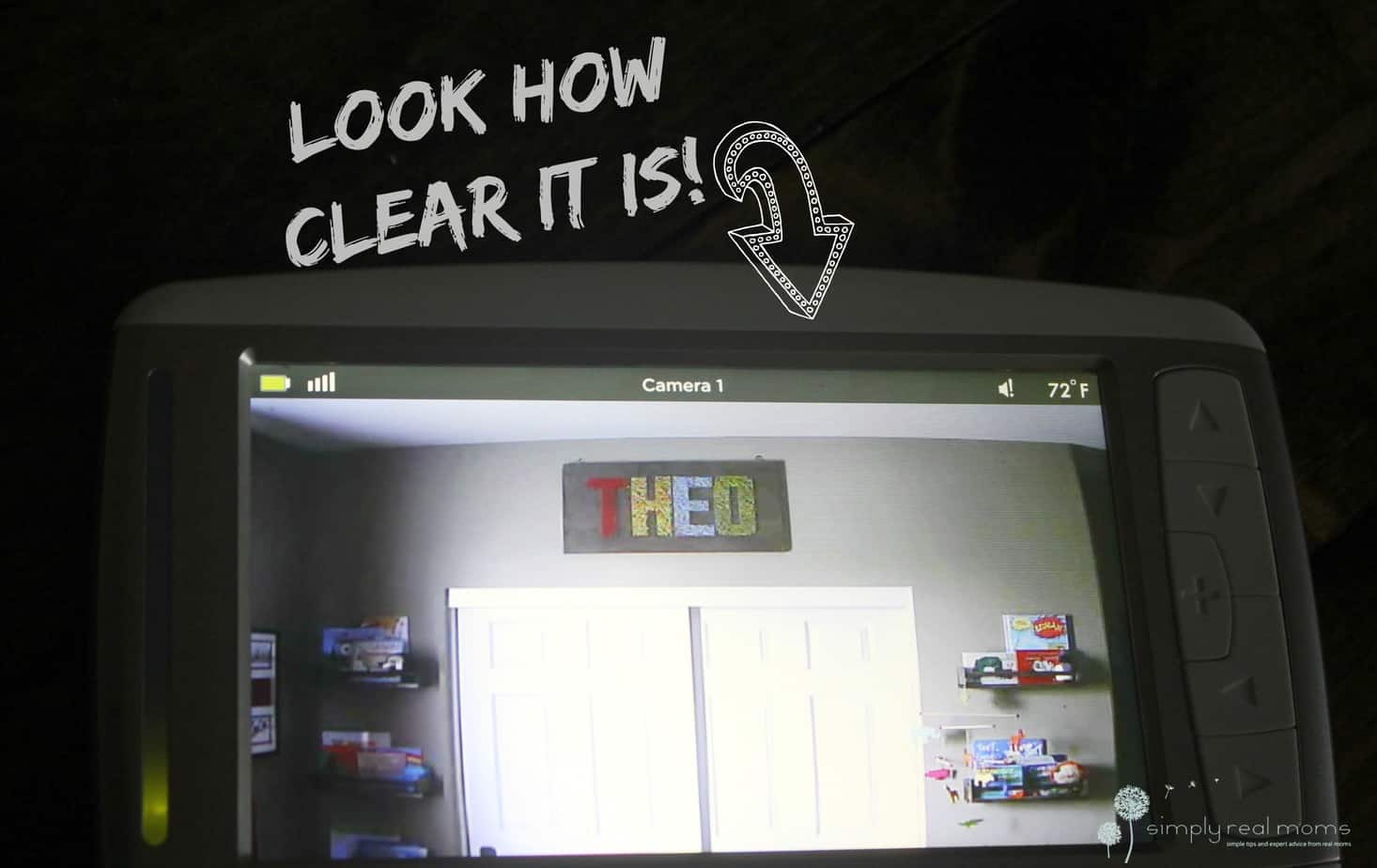 Having high quality HD video in your baby monitor helps keep you feeling safe and at ease when baby is in their bed.
The
Sharp View HD
monitor comes with a huge 5 inch color display screen to best see your child. I LOVE this big screen. Just love it.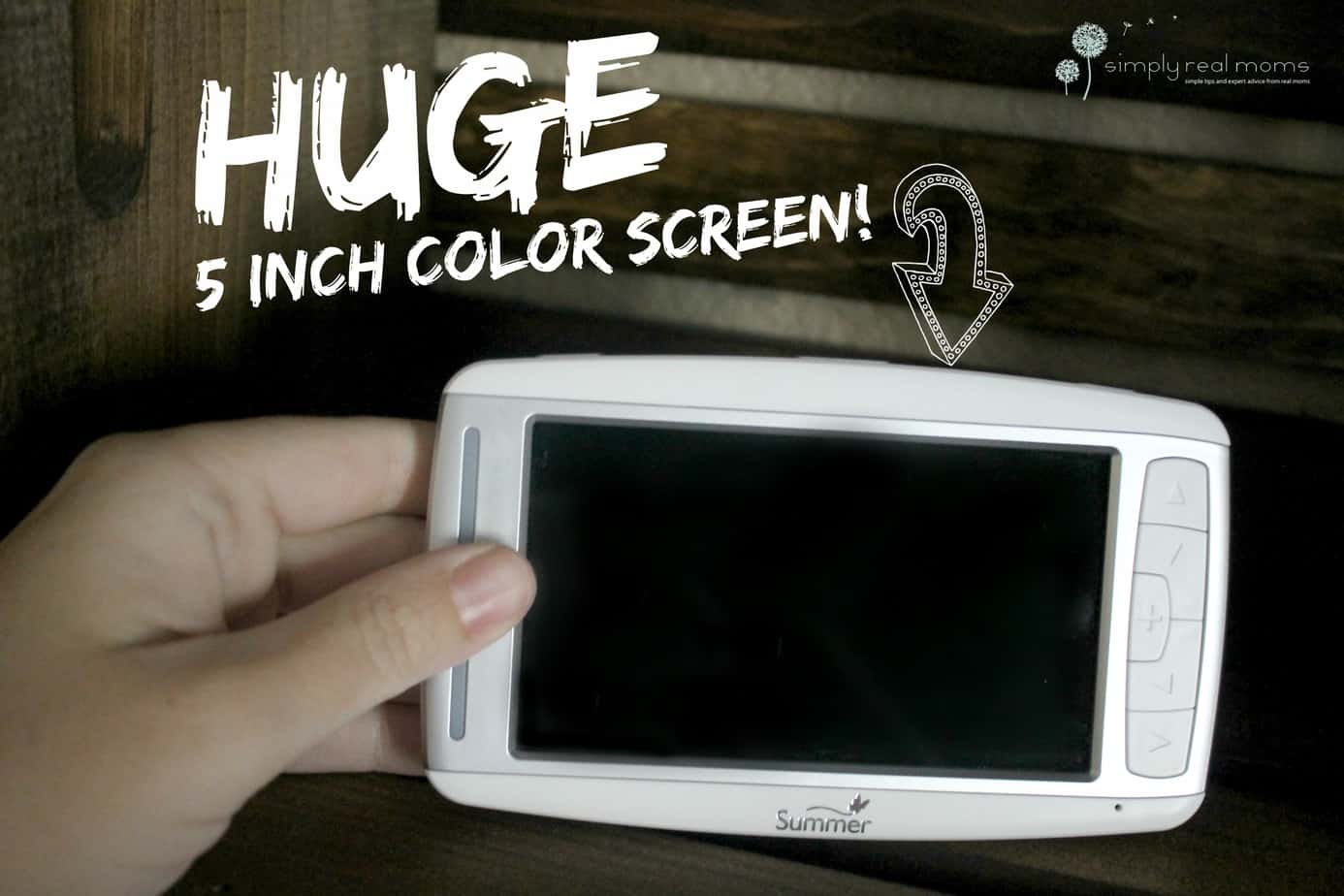 I thought I would hate it at night time because it would light up my dark room, but lucky for me, I can turn the viewing screen off and it will automatically turn itself back on when there is movement in the room! That way, in the middle of the night when my little guy cries I can see right away if he is indeed awake and in need of mom's comfort or if maybe he's still sleepy and I can let him go back to sleep on his own. What a neat Feature.
I also love that the base viewing screen can control the camera and make it pan, scan and zoom.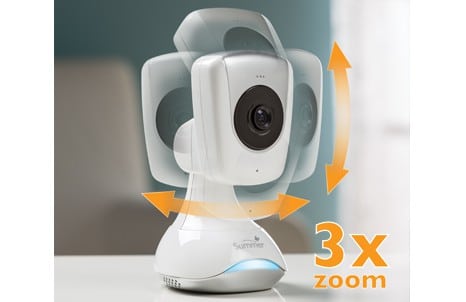 I can see the entire room by turning the camera side to side or up and down (silently) and I can zoom in when I can't quite see what I need to see. What a huge help this is in a room shared by two little ones! You can see both beds without having two different cameras.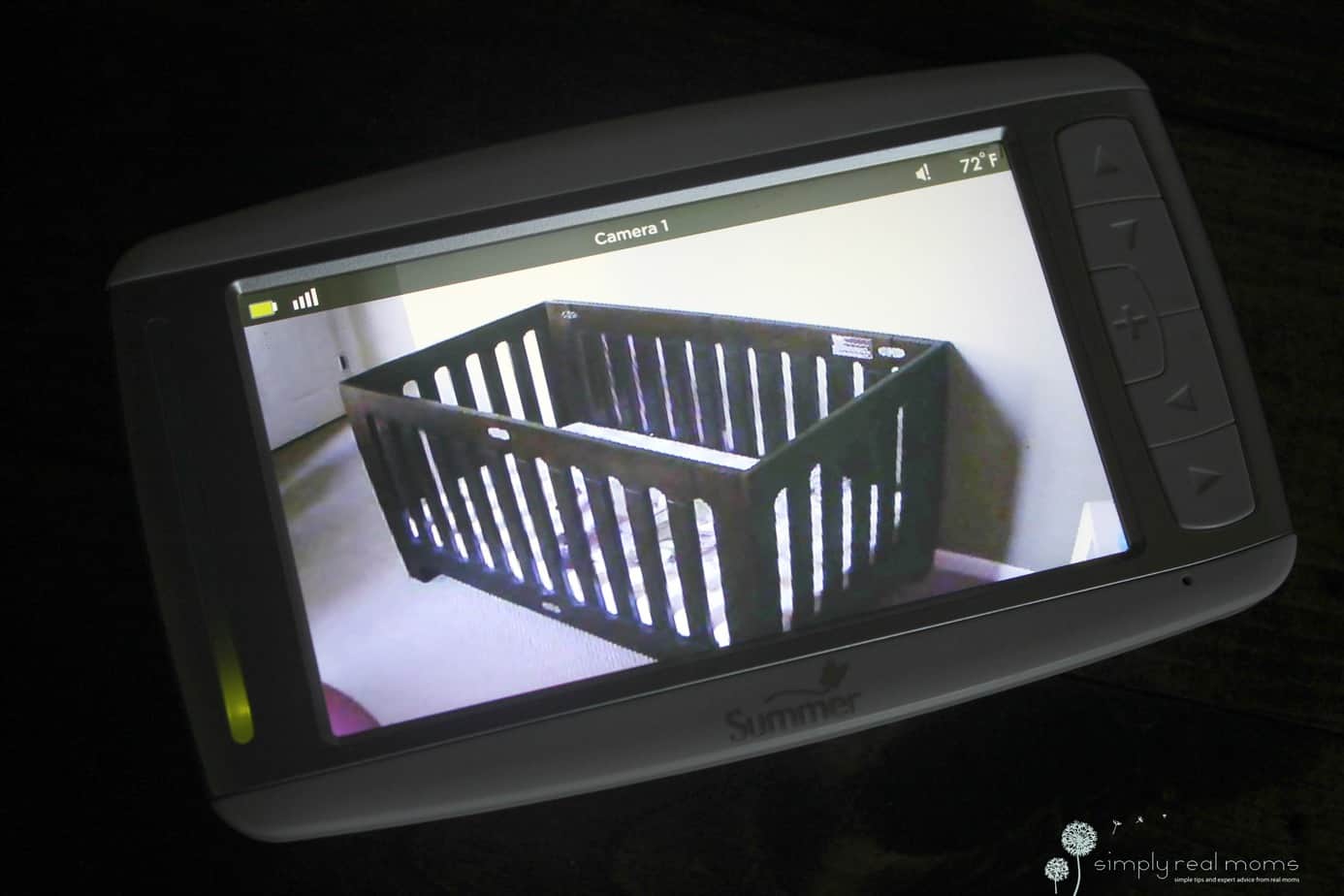 This video monitor uses 100% digital technology, giving you privacy and security with a range of up to 600 feet. We did notice that the connection cuts out a little when you max out the range at 600 feet, but keeping within that range you will have crystal clear connection.
You can connect up to 4 cameras to this set and have it auto-scan between the different cameras. I love when I can do this with a video monitor…I can have cameras in each of the kids' rooms as well as one in the playroom to keep up on what's going on.
Night vision is also high quality (as much as can be with night vision). I was impressed by the clear black and white picture we get at night, better than any we've tested yet. Night vision is hard to get amazing quality with, but Summer Infant has very good quality video at night.
From your video display base, you can talk to your baby with the simple push of a button. Soothe them when they are upset, or direct an older child to get into their bed when they get out of bed for the umpteenth time. This feature has come in handy with all three of my boys, but mostly with my 5 year old. When he hears us he knows we are watching and is more likely to stay in his bed.
From the display base, you can view the room's temperature (pretty accurate from what we have tested), turn the camera's soft blue nightlight on or off, adjust the volume and video brightness of the display and control the talk and camera movement features.
The base has rechargeable batteries, so we keep it plugged in at night time and take it around with us during the day. There's a built in kick stand to prop it up on a counter or end table so you can keep it within easy view at all times.
We have been so happy with the new
Sharp View HD Monitor
from Summer Infant and think its a great addition to any modern tech-savvy home!
You can find Summer Infant:
*We received product for review purposes only. All opinions are my own.