The Best Of Disney Summer Of Heroes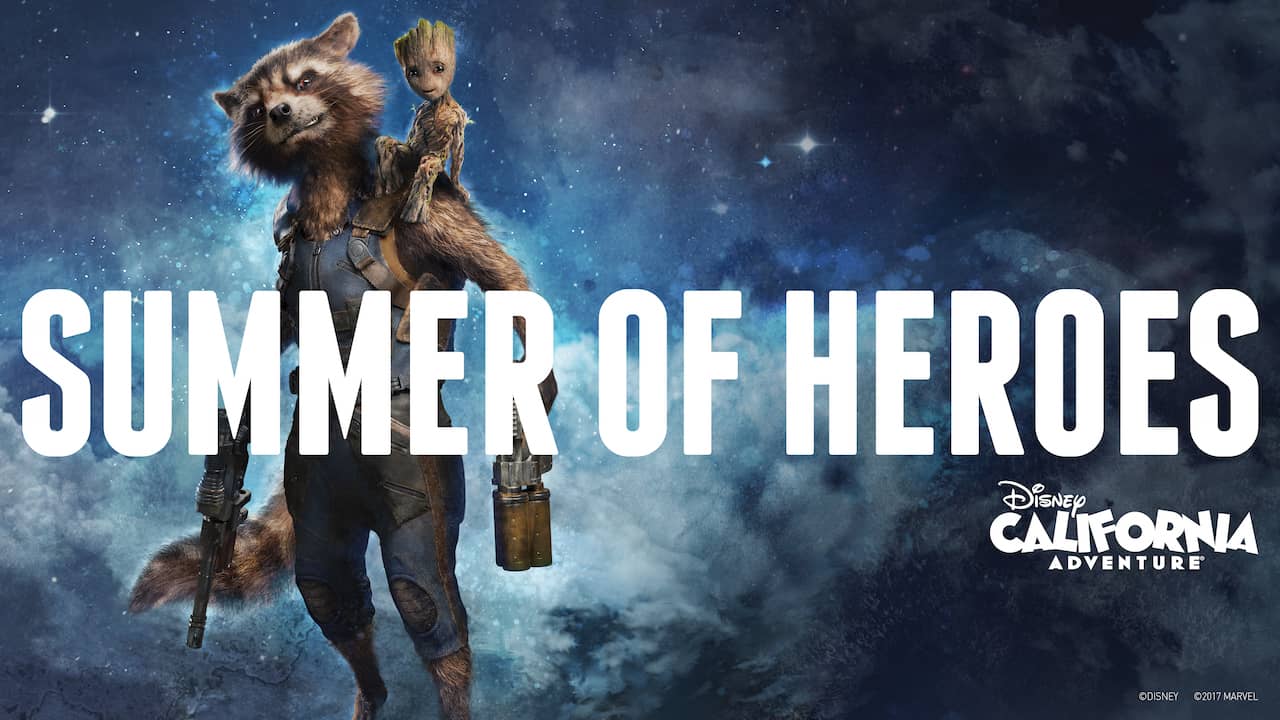 Do you and your kids have Marvel Mania? This summer, you can immerse yourselves in the world of your favorite action heroes.  It's Disney California Adventure's Summer of Heroes!
For starters, you and your family can find out which Avenger they are most like. Take the little ones (or the big ones – Mom and Dad!) to the all-new "Hero Action Center" in Disney's California Adventure's Hollywood Land. It's simple.  Just take an interactive quiz at their brand new kiosks and you'll find out which Avengers' hero fits your profile.  You'll get a comic strip and sticker to wear declaring your identity! Sport it proudly!
Fear not — the Summer of Heroes hardly stops at interactive quizzes. We've only just begun.
Maybe you'd rather take a selfie with your favorite hero. Well, this is your chance to snap a picture with Black Widow, Spider-Man, or my favorite: Captain America (whew!…*fans herself*). 
For our younger Avengers (ages 6 to 12), they can do more than just take a picture a picture with them.  They can actually train with them.  Learn the ropes of becoming a Superhero at the "Avengers Training Initiative."  If you are familiar with the Jedi training in Disneyland's Tomorrowland, this is similar, but Avengers style!
And here's my favorite part about this new training. Parents can now sign-up their young heroes at the park opening. Just visit the kiosk in Hollywood Backlot near Stage 17 and Sunset Showcase Theater.  This is a wonderful change from the past when the Jedi training selected participants at random. It is on a first-come, first-served basis. Sign-ups begin at the park opening, so fly in faster than Iron Man!  Be sure to ask a cast member if you need help finding the sign-in. Then return at the assigned time and enjoy watching your lil Avenger be part of the show!
When you and your family are done immersing yourselves in all things Avengers, it's time to satisfy your Superhero appetites.
If your family is a foodie family like mine, you'll be excited to hear of the new treats they've rolled out for this fun event. Several of the spots in Hollywood Land are getting in on the action. "Award Wieners" is serving up Funnel Cake Fries served with mango and raspberry sauce and whipped cream. "Schmoozies" offers hero-inspired doughnuts, but get there early because they stop serving at 11 a.m. "Fairfax Market" is the place to get your own Sourdough Groot-Shaped Bread.
The number one food item on my list is "The Most Dangerous Tacos in the Galaxy." These little beauties include barbacoa beef tacos with a cabbage slaw and habanero salsa, all loved by a green tortilla. I don't know about you, but I'd complement these tacos with a Solar Flare Margarita (Disney's version of a watermelon Margarita). Disney also offers these tacos for Superheroes with a vegetarian appetite.
Truth be told, to talk about all of the wonderful food, I'd need a separate blog all its own! This is just a sample of the wonderful, tasty choices offered during the Summer of Heroes.
I've saved the best part for last.
If you're like me, I was sad to see the closing of the Hollywood Tower of Terror.  Especially because I was pregnant during its final run days. I did not have a chance to give it a proper goodbye ride.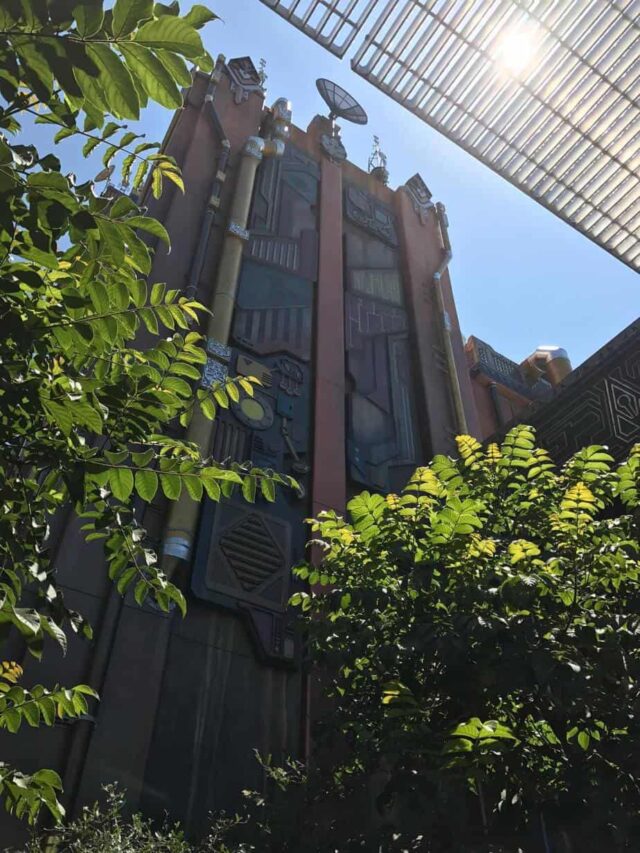 But come on — this is Disney! What was Tower of Terror is now the highlight ride of the summer: "Guardians of the Galaxy- Mission BREAKOUT!" This thrill ride (for heroes 40 inches and taller!) takes you on an adventure with Rocket through The Collector's Fortress.
Yes, we'll miss the Tower of Terror.  But — an enhanced ride with new music? More drops? More stomach-in-the-air feelings than its predecessor?  I'm all about it!  And for those who'd like to sit this ride out while the more daring in the family take the plunge, check out the Guardians of the Galaxy "Awesome Dance Off!" with Starlord and Gamora right outside the ride!
Now, unlike the Summer of Heroes features listed above, "Mission BREAKOUT!" is here to stay!  For the rest, be sure to take the kids to Disney's California Adventure before September 10.  Heroes… assemble!