The Cross – Art Therapy Coloring for Adults
Remember a few weeks ago when I offered a few coloring pages to subscribers? I also mentioned my desire to get an adult coloring book with scripture in it. Well my wish has come true! Ali Dent sent me her book The Cross – Art Therapy and I'm loving it!
Each layout contains a verse with lines for journaling and a beautiful cross design to color.
It's kinda silly I suppose, the liking to color when it's considered a kid's thing. But in a crazy age, just sitting down with the littles and coloring is so therapeutic. It's also very calming and a neat way to memorize scripture.
Thy word have I hid in mine heart, that I might not sin against thee. Psalms 119:11
While I'm certainly not the poster child for scripture memorization, it's amazing how many times there will be scripture in my heart and I won't know it until a trial comes and God brings it to mind.
Coloring and journalling is a wonderful way to hide God's word in our hearts. Check out the photos below.
The Cross – Art Therapy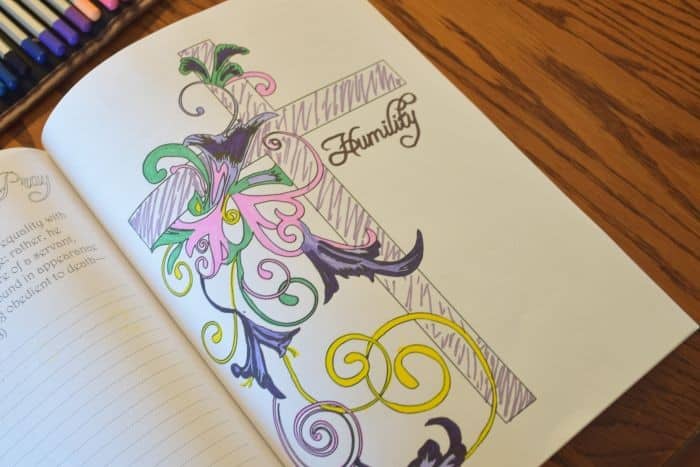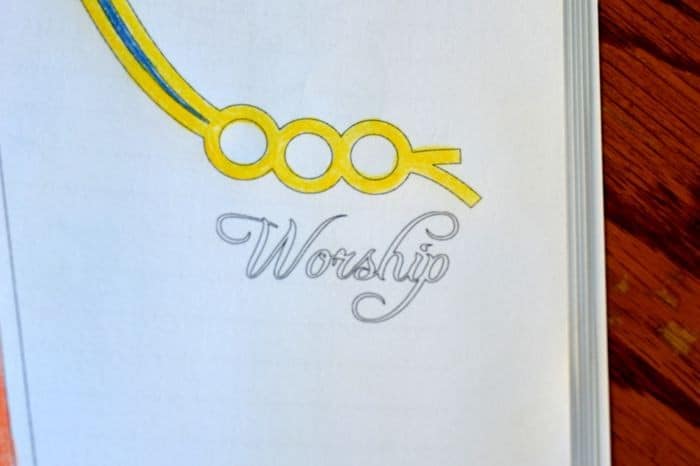 Ali's book is available for purchase on Amazon and I have it on very good authority that another coloring book is coming soon!
I am not a huge fan of coloring with markers but for the sake of really trying the coloring book out, I did. The pages are just a little thin for coloring with markers. While the markers didn't bleed onto the next page, it did bleed a little, making it a big hard to journal on the back of the page.
I definitely prefer to use colored pencils and this book is perfect for them!
Want to keep up with Ali's work? Check out her webpage!
She has a newsletter and free journaling pages to download when you sign up for her emails. AND when her second book is released on Amazon she is running a 1-day discount for her subscribers! I highly recommend signing up for her emails if you like discounts and coloring. 🙂 Ali's Newsletter Signup