The Harvest is Now | Harvest Series pt3 with Printable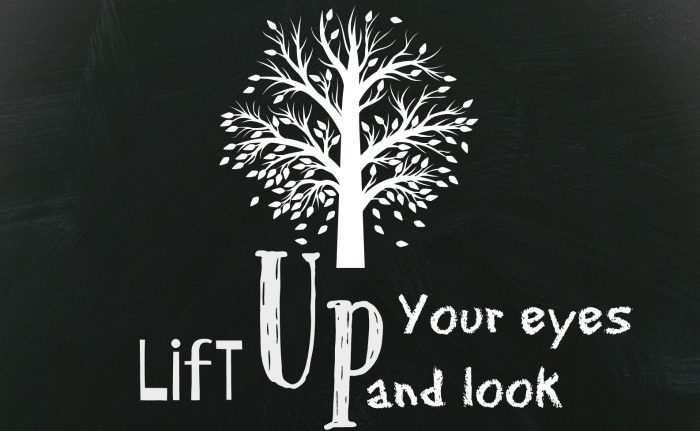 The Harvest is Now
Say not ye, There are yet four months, and then cometh harvest? behold, I say unto you, Lift up your eyes, and look on the fields; for they are white already to harvest. John 4:35
The harvest is now. It's not in a few months or years, it doesn't require you to wait or to move to another continent, it's here and it's now.
Last week we talked about cultivating a harvest. How we can plant, another will water and it's God who gives the increase. It was a reminder to keep planting and watering even when we aren't seeing any results.
This week I've been thinking about how the harvest is here, and it's now. The verse above is such a wonderful verse to me. Jesus is saying "look out on humanity, they are ready to hear my word, they are waiting on the kingdom and you are needed to bring them in."
Long Journeys, Result in Weariness
The 4th chapter of John starts out with Jesus and his disciples on a journey to Galilee. To get to Galilee though they needed to go through Samaria.
In Jesus' time Samaria was basically a bad word. No upright jew would have any dealings with a Samaritan, but here Jesus was, passing right through there.
Jesus was God, but in a frail human body, and these bodies of ours like to give out. As circumstances would have it, Jesus' body gives out in Samaria, he's tired and weary and needs to rest.
Jesus' disciples, kind and caring men that they are, all rush off to find him something to eat, leaving him by a well to rest. While he's there, a woman comes along.
A "Chance" Encounter
Typically the women would get their water in the morning while it was still cool. It would be a time of talking and (likely) gossiping among the women as they drew the water needed for their day. This woman, coming later during the heat already stands out as one who isn't welcome among the other "good women" she is marked as an outcast.
So here she is. A marked women (coming much later than the others), a Samaritan (whom a good Jew will never talk to) and the simple fact that she was a woman would prevent most men from talking to her.
Can you imagine her surprise when Jesus not only spoke to her, but also made a request?
I am sure she was quite startled and her question in verse 9 clarifies this. She wonders why he would even ask her such a thing because she is a woman and a Samaritan.
Love to the Undeserving
I truly love this story and am amazed that out of the few times scripture records Jesus out-right saying he is the messiah, this was one of them. He reveals to one most undeserving that He is God.
He disciples return and are surprised to not only find Jesus talking with this woman, but as well he is no longer interested in food. From this conversation comes the verse I chose for today's study, "the fields are already white for harvest".
The Harvest is Here, and Now
Jesus didn't go seeking someone to reveal himself to. Jesus was simply following his Father's leading and going to Galilee. On the way God orchestrates a meeting destined to change lives.
How many times are we just going about our daily lives and find ourselves confronted with a situation we don't like?
That homeless person standing there with a sign.

The frazzled mom in front of you at the checkout whose kids are loosing control and you now have to wait longer because there's some kind of issue with her payment.

The annoying door-to-door salesman who just rang your bell.
The neighbor who needs help. Again.
How do you respond to these situations? Do you see a soul in need of God's love, or are you like I am far too often and just see one more annoyance in your full busy day?
We hear of people going overseas to "make a difference". Going over there to feed the hungry or share the good news of Christ with those who don't know him, or to supply medical help. It sounds oh so glorious, and what a crown they will have for the deeds they have done for Christ.
Meanwhile, we are stuck here, we have a family to care for, or finances aren't available for us to go on a missions trip. We say "God we want to do something big in your kingdom, but you didn't bless us with the funds or health to go on missions, so I guess I'm stuck here"
We forget that the harvest is now. We forget that God places us in contact daily with those who need his love. With those who need a physical reminder that God is still in control and that good people still exist.
The harvest is here. We don't need to go any further than our own family some days. No further than our hometown on other days. God often brings the harvest to us, are we seeing it?
This subject is really near and dear to my heart. The church fellowship we were a part of when I was growing up believed that the disciples had fulfilled the great commission and didn't believe in or wish its members to take part in missions.
I knew this and yet felt a continual calling on my heart to reach others with the gospel. Not only was I going through all the teenage drama, I felt God calling me to something that the church I belonged to didn't support.
It honestly took a lot of prayers and a few years, but I finally understood what God was calling me to. You can read that story here.
My challenge to you and myself is to remember that the harvest is now. That the people we come in contact with each day need the good news of the Gospel. That we can remember to keep our hearts open towards God and be able to receive word from him on what we need to do.
That way the next time we see a homeless person, frazzled mom or whomever, we can hear what God is asking us to do.
The harvest is here, the harvest is now. Are you prepared?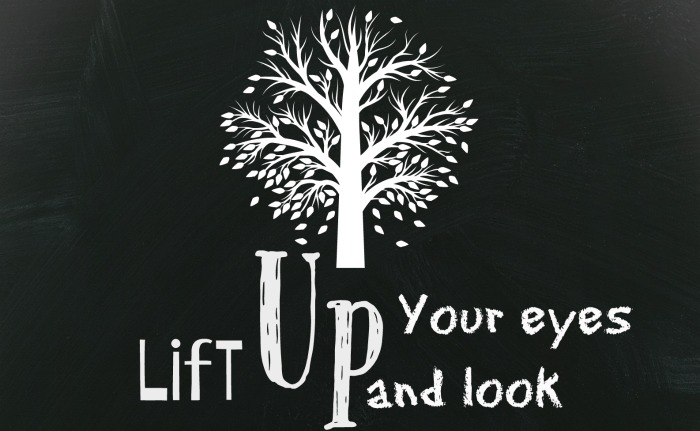 Want the Harvest is Now printable?
I've added it to the subscribers freebies page for you. If you are reading this post in an email, look either to the right side or clear down at the bottom for a subscriber's freebies button and that will take you right there.
If you are a subscriber but reading this on the web, you can check your email for my latest mailing, wait for the next one or just email me. I will be more than happy to send it directly to you (although it may take a day or so). kendrastamy@hellosensible.com
And if you aren't a subscriber, it's pretty easy to become one, and you will receive access to the freebie page right after you confirm your subscription!