The Internet Ruined Parenting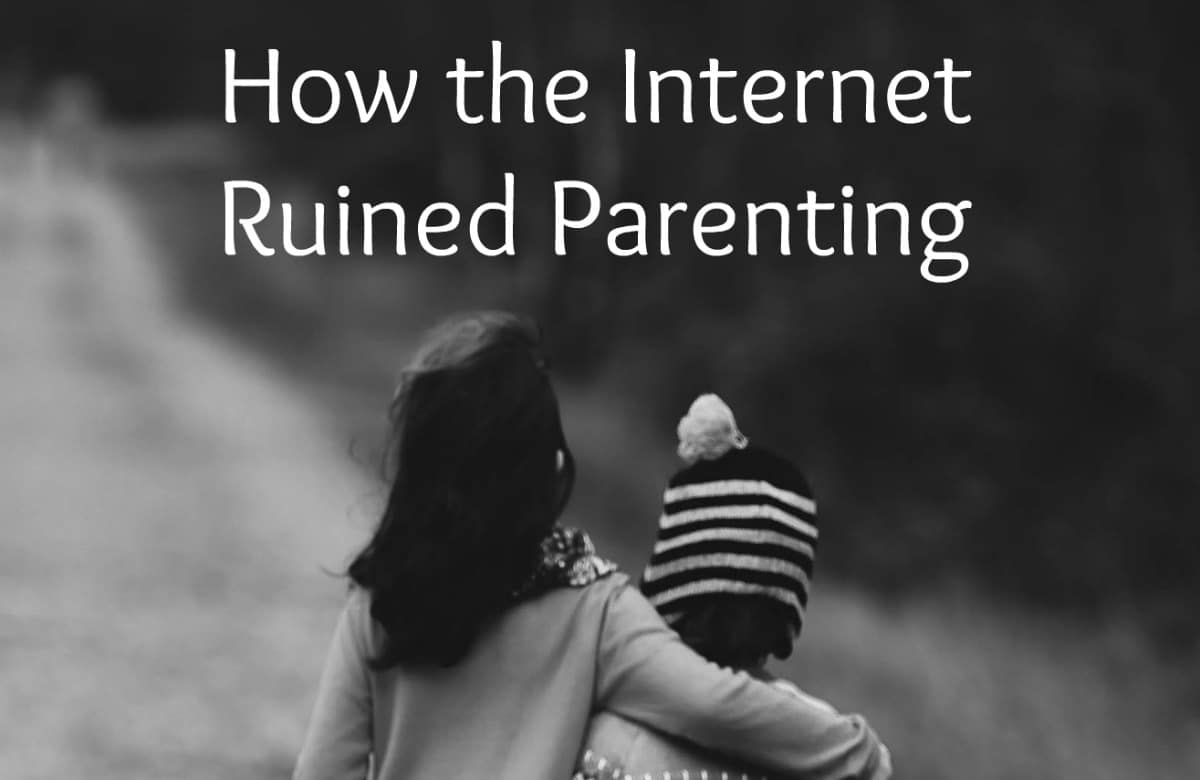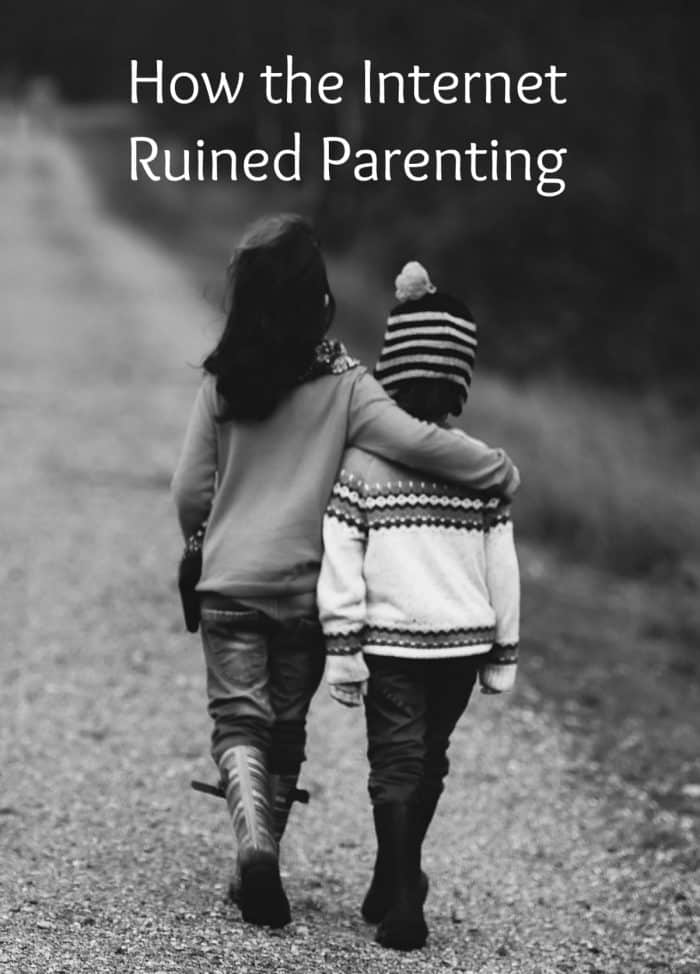 The internet ruined parenting. With all the crowd-sourcing, googling, blogs, and information the internet gives, being a parent should be the easiest thing in the world. But in many ways, it's made parenting much harder.
The Internet Ruined Parenting by Convincing us the Kids are Dying
When pregnant with my first, blood work showed me immune to measles. I asked my mom when I had them and she didn't know. "You guys had so many little fevers and rashes," she said, "I just kept you hydrated and comfortable as possible".
Rashes are pretty normal for little ones, and fevers are how their bodies heal (only high fevers are truly dangerous). But when our little ones get a rash now, we run to google, or post a photo on Facebook and ask what people think it is. There are big scary stories all over the web about this and that disease and we begin to freak out and worry more about our little one.
Generally, our babies are totally fine, and we've added to our own load of anxiety for no reason. Not to mention the fact that all this outside info keeps us from relying on our own God-given instincts about whether or not our babies are okay.
Relying on our instincts is important and can save lives (like this time), but since we have all this info at our fingertips we often forget how to use the parental intuition God has given us.
The Internet Ruined Parenting by Distracting Us
Rather than spending downtime with the kids, we are surfing Facebook, looking up all kinds of recipes and ideas on Pinterest and watching videos on youtube.
Of course, the internet doesn't get all the blame here. Television is a huge distraction as well.
Then in order to "surf the web in peace" we hand electronics over to the kids as well. Creating a new generation of distraction and checked-out living.
The Internet Ruined Parenting by Causing Discontent
A friend shares a photo of herself out with friends and a little seed of discontent sprouts and wonders when the last time is you had a night off. A friend shares how proud she is of her potty trained 2yr old and you sign in frustration at the 4-year-old who just wet his pants for the 3rd time today.
You watch a photo of a homeschooled 5 yr old who's just learned to read, reading to her younger siblings and it's such a sweet sibling time. Meanwhile, your monsters are in the background screaming at each other and haven't played nicely together for months.
Pretty soon you are convinced that you must be a terrible mom because you cannot wait to kick the kids out to school. That you've done something wrong because your little angels aren't angels at all.
The Internet Ruined Parenting by Encouraging Superiority
It's easy to have all the answers when we don't have the whole story. It's easy to tell everyone else what to do, and when they get mad or don't listen, well, clearly it's their fault.
My way is the best and if you don't do it this way, your children are going to be epic failures.
We all grab our soap boxes and start yelling about how our way is best and we point fingers, and drop links and "facts". We see an article titled something we want to believe and we share it without ever even reading it.
Instead of taking the time to listen and try to understand, we simply talk down to everyone else. Parenting is now a competitive sport where the kids are always the losers.
[clickToTweet tweet="Parenting is now a competitive sport where the kids are always the losers." quote="Parenting is now a competitive sport where the kids are always the losers."]
The Internet Ruined Parenting by… Wait Minute!
Why are we blaming the internet? Do our phones jump into our hands and open to the web on their own accord? Does our Facebook profile type for us?
No.
The internet isn't to blame. It's not the one at fault.
We are.
The enemy isn't others on Facebook.
It's us.
Casting down imaginations, and every high thing that exalteth itself against the knowledge of God, and bringing into captivity every thought to the obedience of Christ; 2 Corinthians 10:5
Our enemy rages within us, and often our greatest enemy is ourselves. If we fail to bring Every Thought captive, those thoughts will turn and imprison us.
How do we let ourselves react to what we see and read? What websites are we allowing to fill our minds and take our time? Are we setting healthy limits for ourselves with the time we spend?
The Internet hasn't Really Ruined Anything
In fact, it's a source of info that is often very useful, allowing us to broaden our inner circle and learn more about others with whom we share the earth. It offers many inspirational and encouraging websites, great recipes the family will love, and helps you discover many different fun activities to do with the entire family.
The internet is a tool. Use it to destroy your home and family, or use it to build up your family. The tool is in your hands. How you use it is your choice.
[clickToTweet tweet="The internet is a tool. Use it to build or destroy. The tool is in your hands. How you use it is your choice." quote="The internet is a tool. Use it to build or destroy. The tool is in your hands. How you use it is your choice."]