The Little Acorn: Grow Up Happy!
Looking for wall décor that not only makes your child's room adorable, but also encourages learning and gives positive messages to your children? Then you MUST check out The Little Acorn, a San Francisco based company that's mission is to provide products to children that promote social awareness, acceptance and tolerance, promotes learning and overall happiness!
I recently stumbled upon this company and instantly fell in LOVE with their products. Not only do these products send positive messages to children, they are also some of the most beautifully designed and hand-crafted pieces of children's art I have seen.
Bridget Kelly, the creator of all of the art and designs at The Little Acorn has been designing children's products for over 20 years. She has been a key contributor for top companies such as Pottery Barn Kids, Mattel, Esprit, Nike, Diane Von Furstenberg, Vitamins Playwear and Whistle & Wink. Recently, Bridget has decided to take her design talents to a whole new level to create products that have deeper meaning and help to inspire children.
For my daughter's room, we have a piece of The Little Acorn's Orange Wall Butterfly Art from the award winning "Learn your Colors Art Forest Friends Collection". It is absolutely beautiful in her room, we love how bright and cheerful it is. It looks great just on its own or it would also go well as a set with the entire "Learn your Colors Collection".
The Little Acorn designs products for both boys and girls including products such as wall art, pillows, nursery bedding sets, rugs and adorable placemats. There are several items that would make wonderful gifts for a special child in your life. To see all of their beautiful designs, visit TheLittleAcorn.com and be sure to find them on Facebook and Twitter for recent product news and specials.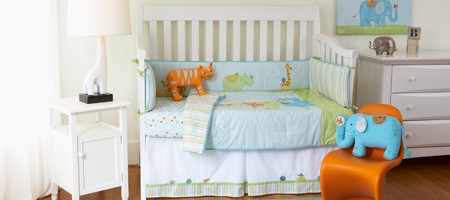 *The opinions expressed above are honest, accurate, and not encouraged anyway by monetary donations. A sample free of charge was received from  Celebrity Baby Trend Expert , Rachel Florio-Urso.