The Wineries of Lake Erie Wine Country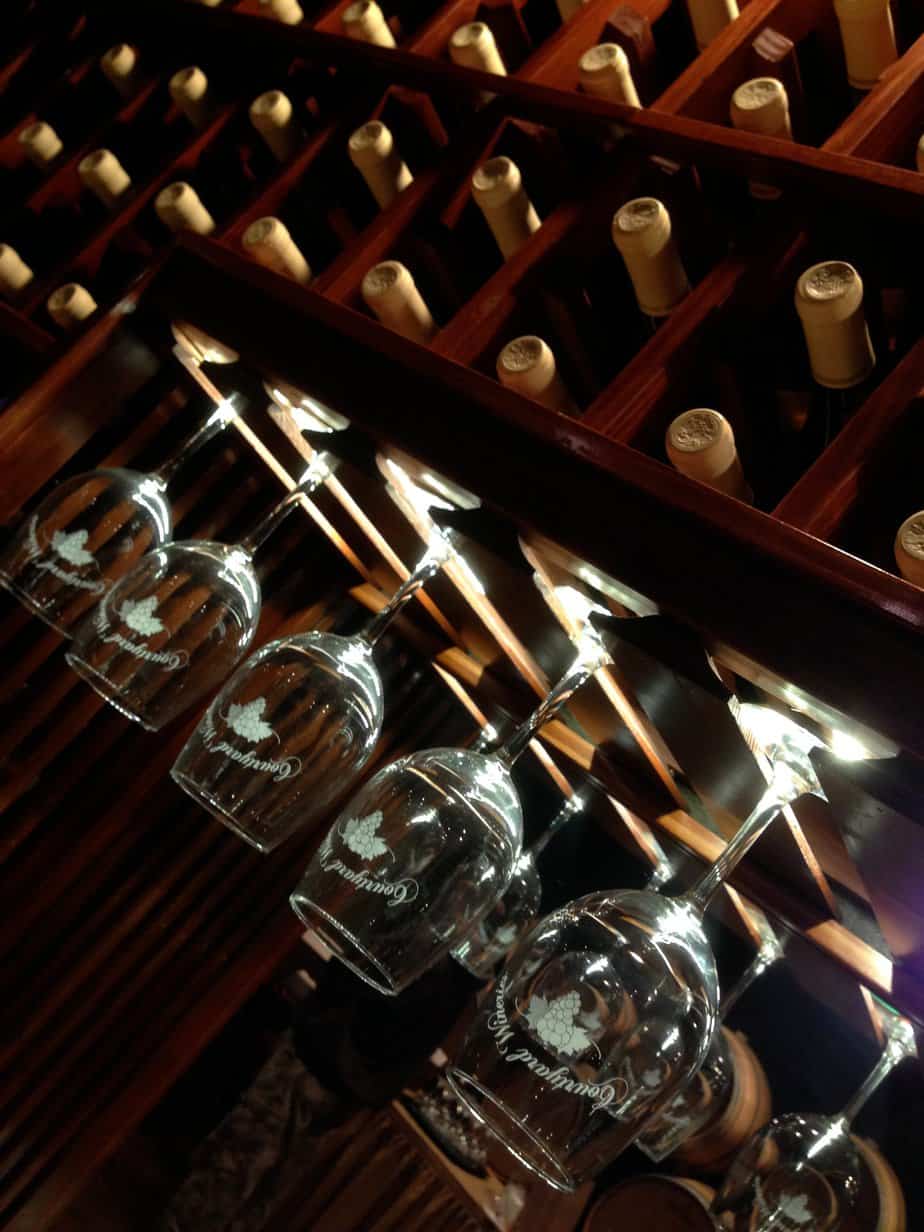 Lake Erie Wine Country is a gorgeous stretch of land that stretches 50 miles along Pennsylvania and New York, located in the heart of America's Grape Country between Harborcreek, Pennsylvania and Silver Creek, New York. It covers 30,000 acres, the majority of which are native to the area. In those 50 miles, you'll find 24 wineries–some are so close together that it takes only minutes to drive from one to the next! Read about the highlights of fine dining, wineries, lodging and tours in our first article in the series HERE.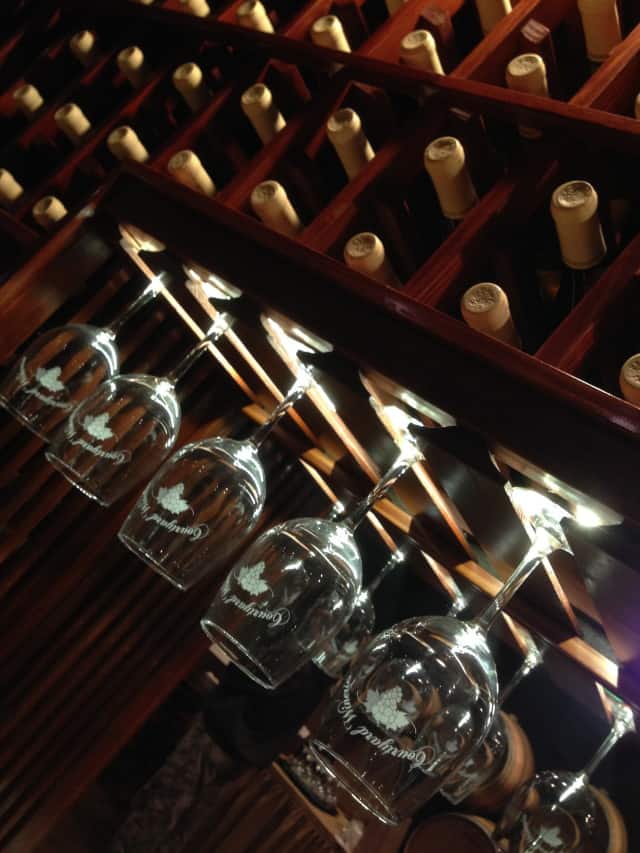 I recently participated in one of the great tours that Lake Erie Wine Country offers, which was called Harvest Weekend. Although I didn't make a visit to all 24 wineries on the route, I visited quite a few and each had a different taste and atmosphere to offer.
The first stop I made, and a very friendly one with vegetarian food and delicious wine, was 6 Mile Cellars. 6 Mile Cellars is a newer winery, having just opened in May 2012. But they have a unique feel being part of an old country barn yet with modern flare. 6 Mile Cellars is definitely a winery I will visit again and again not just for it's location (being the closest to my home), but for the charm and welcoming atmosphere. Follow them on Facebook or Twitter!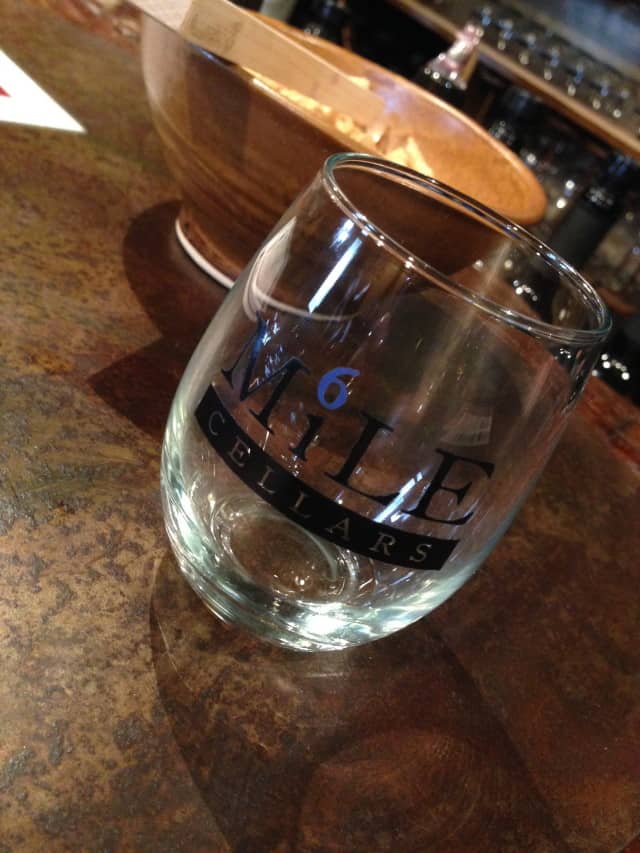 Another winery I really enjoyed was the Arundel Cellars & Brewing Co. Although they are currently under construction and I arrived within minutes of the end of touring time on Saturday, they were great hosts! They had the best hard apple cider that I have EVER had! Find them on Facebook as well.
My favorite ambiance at a winery goes to Mazza Vineyards. Mazza Vineyards actually has a few additional locations and sister stores in Pennsylvania and New York. When you first walk in, you go down, into the cellars of the building–the perfect atmosphere for wine sampling and purchasing. Follow them on Facebook to learn more. Here's the view upon entering Mazza Vineyards:
I promise not to give you details about how fabulous every winery was, but when visiting Lake Erie Wine Country, there is no way you can pass up Courtyard Wineries. Courtyard Wineries was one of the most bustling stops on the tour, with fabulous tastes of wine. The food pairing was delicious and I would've been satisfied with a sample of the chocolate wine alone! Who would've thought chocolate wine would be so good? My goodness! You can follow Courtyard Wineries on Facebook as well.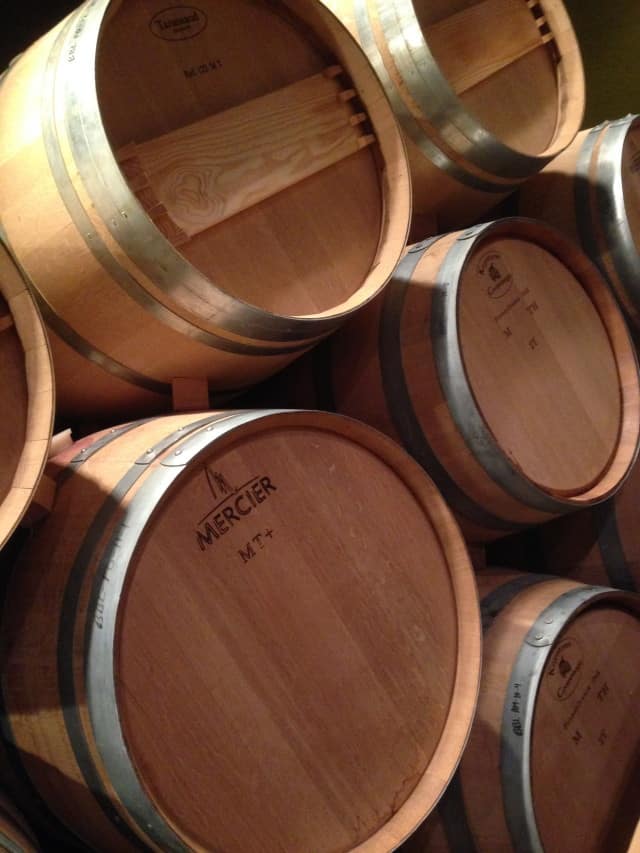 I couldn't possibly list all 24 fabulous wineries and their links to websites, Facebook and Twitter. But you can find them conveniently at The Wineries section of the Lake Erie Wine Country website. Don't pass up this moment to watch a short video on the wineries that line the shores of Lake Erie along the states of Pennsylvania and New York:
Don't forget you can learn more about Lake Erie Wine Country at their website, follow them on Facebook or connect with them on Twitter.
I was given tickets for the tasting tour, but all opinions in this article are my own.