10 Reasons Why Being Deemed 'Ugly' Can Actually Be a Blessing
In a world obsessed with beauty standards, being labeled 'ugly' can feel like a curse. But what if we told you that there's a silver lining to this seemingly dark cloud? While society often places undue emphasis on looks, many women have discovered unexpected benefits and empowering lessons from not fitting the conventional mold. These women have turned societal judgments into unique advantages, challenging the narrative and redefining beauty on their terms. Let's explore the surprising perks that come with being labeled an 'ugly woman'.
1. People Are Genuine
Image Credit: Shutterstock.
Numerous participants agree that when a woman is deemed unattractive, they benefit from seeing people's true personalities. They don't have to pretend to be friendly, so showing kindness proves they're genuinely nice.
2. No External Pressures
Image Credit: Shutterstock.
One contributor mentions that since she's not a pretty woman, she doesn't have to worry about creepy men approaching her, feel any pressured to get married and start a family, and have her academic and professional achievements invalidated because of her looks.
3. Invisibility
Image Credits: Shutterstock.
"I can go wherever I please, any time of day, and nobody bothers me. I feel super safe in any part of the city. I can sneak out of any gathering if I get tired. I can sneak into an event, and security won't check the tickets. Nobody cares, nobody notices," someone writes, describing it almost like a superpower.
4. No Fear of Aging
Image Credits: Shutterstock.
For some people, losing their looks as they age is one of their worst fears. For commenters in the online thread, they say aging is less fearsome since they have nothing to lose. One woman observes how her conventionally pretty peers are now in crisis as they age because the currency they once traded in, namely youth and beauty, is slipping away.
5. You Can Have Male Friends
Image Credit: Shutterstock.
There's zero risk of men pretending to be your friend because they want more. You can hang out with your partnered male friends, and their girlfriends aren't jealous because they know you're not a threat to them or their relationship. "It's almost as if you've become one of the guys," another woman voices.
6. Freedom To Be Themselves
Image Credit: Shutterstock.
The ability to navigate life with relative anonymity allows one poster to achieve their life goals instead of trying to fit into society's expectations of beauty. They find that it releases them from additional worry, and they are free to live for themselves and not for others' approval.
7. Confidence
Image Credit: Shutterstock.
A respondent announces their confidence is more attractive and enduring than good looks. People don't know them by their beauty but instead by their accolades, skills, and capabilities. That's the best part, and they wouldn't change a thing.
8. People Like You for You
Image Credit: Shutterstock.
"If you land a date, they probably appreciate you for your personality. When you meet people, and they talk to and listen to you, it's probably because of your personality," a forum member indicates. "I can be a gauge of other men's attitudes. Many men walk past me to approach my more attractive friends, and while they may not realize it at the time, it doesn't look good to my friends."
9. No Unwanted Attention
Image Credit: Shutterstock.
Another benefit of not being the most good-looking person is that you're not subjected to much unwanted attention from other people. "As an introverted, anxious person, this is great because I'm invisible," an individual in the discussion articulates. They went on to state that they were more attractive when they were younger, and all the attention they received was uncomfortable.
10. Saves Time and Money
Image Credit: Shutterstock.
When you don't have to worry about maintaining your good looks all of the time, you save a lot of money and time because you're not spending so much on products and services to maintain a particular image, another woman volunteers.
More from Hello Sensible
Image Credit: Shutterstock.
She's Not Flirting With You: 10 Signs Men Misinterpret As Romantic Interest
We wanted to know – what are the most common "signals" that men misinterpret when it comes to women?
She's Not Flirting With You: 10 Signs Men Misinterpret As Romantic Interest
Image Credit: Shutterstock.
As modern society advances, new types of poisons are slowly becoming a part of our everyday life, and most aren't even related to our diet. Here are 10 things that our slowly poisoning our minds, bodies, and society.
10 Scary Modern-Day Poisons People Willingly Ingest – And Can't Live Without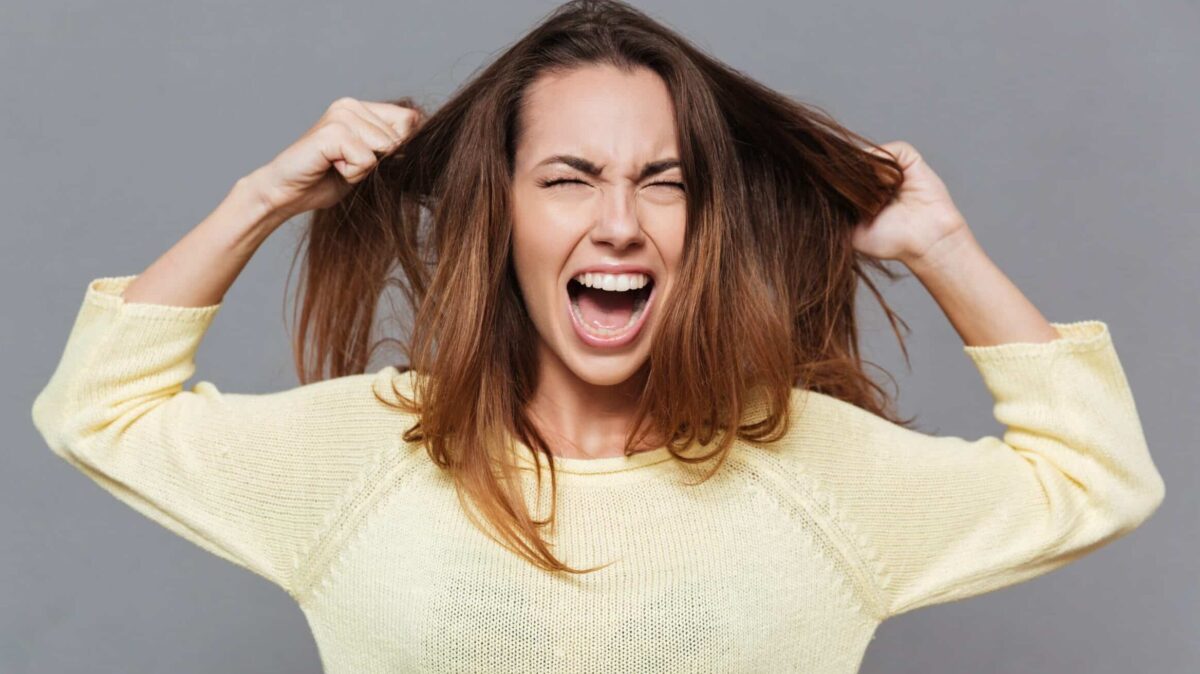 Do you think society imposes unfair standards on women? These women share stereotypes they've been labeled with just for being a woman, and they are fed up.
Listen Up, Men: 12 Stereotypes Women Are Sick and Tired of Hearing
Image Credit: Shutterstock.
Did you know the richest actress in the world is worth over $3 billion? While there are a lot of famous movie stars with huge fortunes, you'd never believe who sits at the top of the list.
The World's #1 Richest Actress Is Not Who You'd Expect
Image Credit: Shutterstock.
Have you ever gotten asked highly personal questions as a woman that you suspect men would never be asked? Here are 13 of the worst…
13 Extremely Personal Questions Only Women Get Asked (Not Men): "It's Such a Double Standard"
Source: Reddit