Two Minute Glazed Donut Holes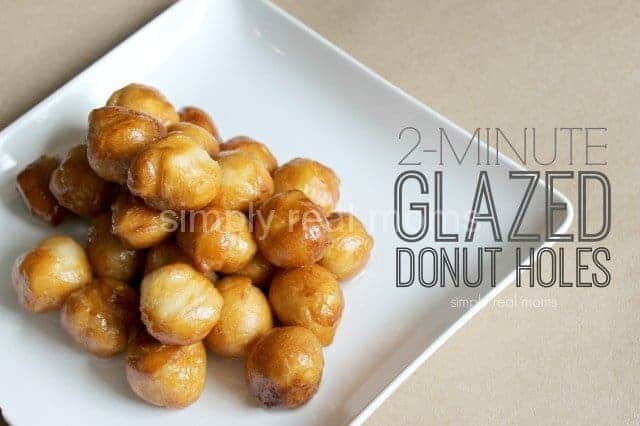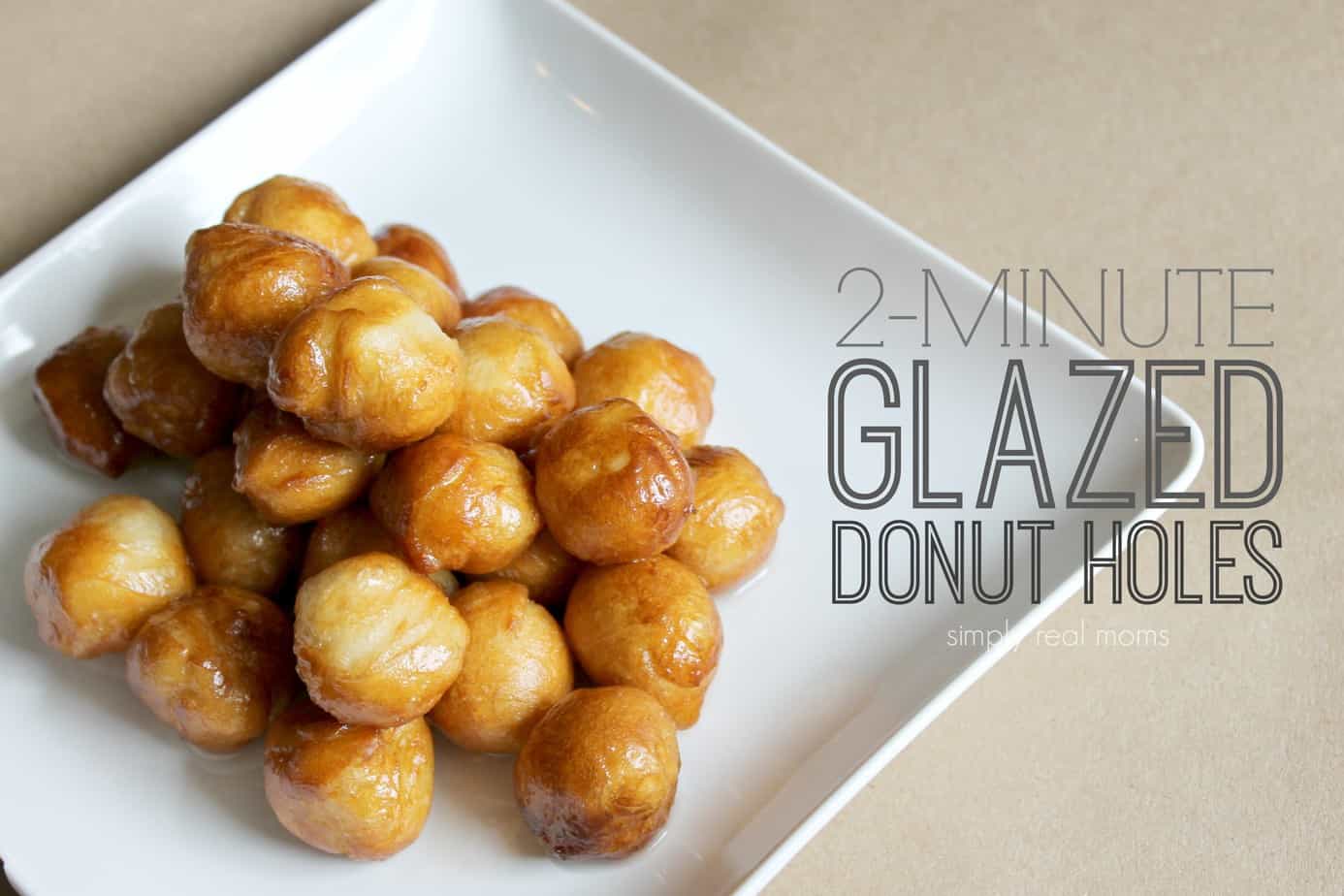 My family is a little bit obsessed with donuts.
Ok, a lot obsessed.
We love them. We have our favorite donut shops in different towns, and we each have our favorite variety, but really nothing beats a good old glazed donut,
Every once in a while, we have what we call a "Lazy Sunday" (SNL fans??) and we stay in our jammies, read books and play Legos and I usually cook a hot breakfast. I make yummy breakfasts like my Cinnamon Roll Bake or my Pecan Pie Ring and sometimes I just make eggs with bacon and make a simply pastry side as a treat!
One of those treats is just simple donuts or donut holes (I'll be honest, the holes are just easier!). Growing up, my mom made cinnamon sugar coated donuts for us on occasion and now I love making them for my own family. I still use her "recipe" and coat them with cinnamon sugar sometimes, but my husband loves them coated in a vanilla glaze.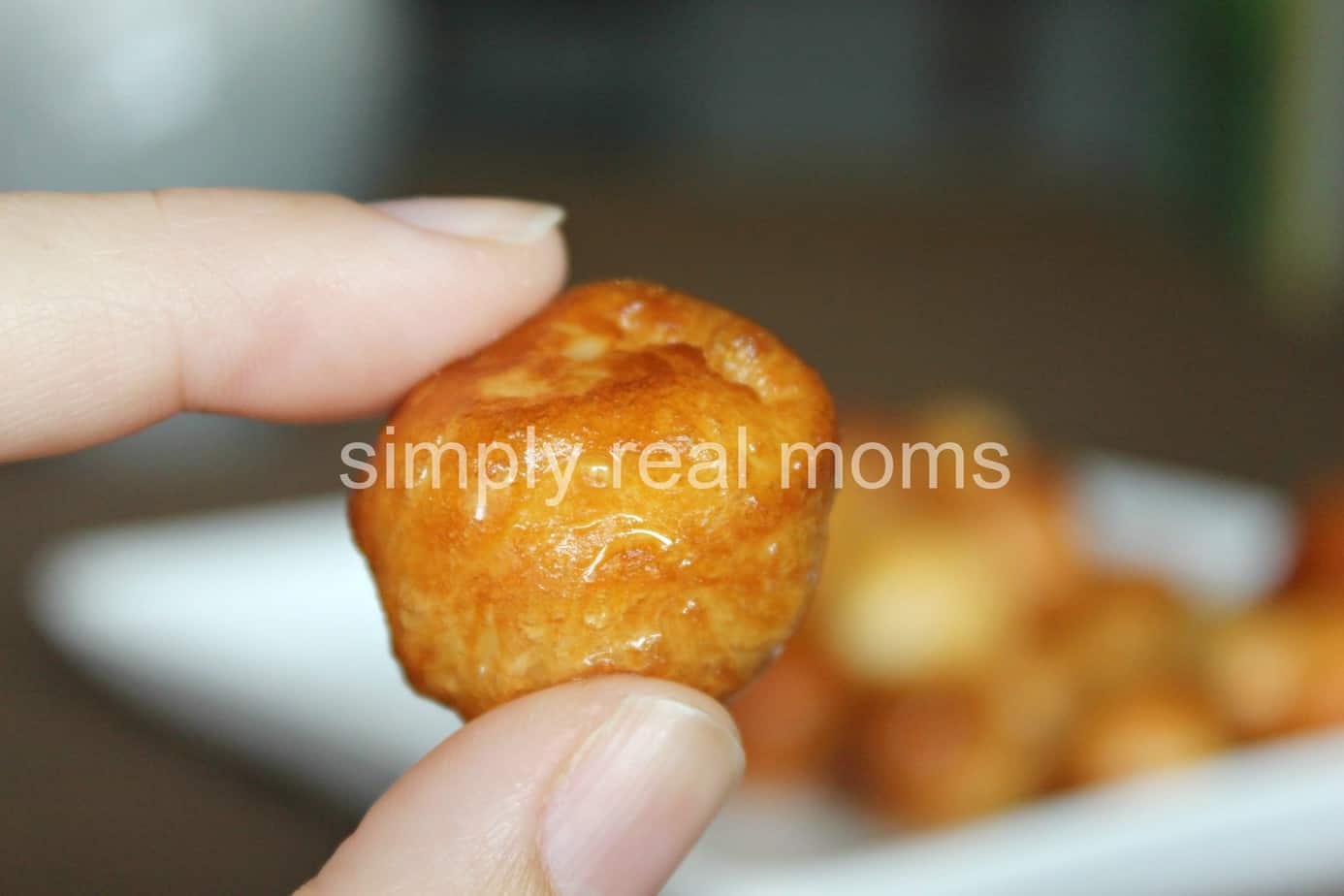 It's embarrassing how simple these are, but oh are they delicious. They only take a minute or two also! Kinda nice when you're craving a donut and need it quick! Try them for your own family on a Lazy Sunday of your own!