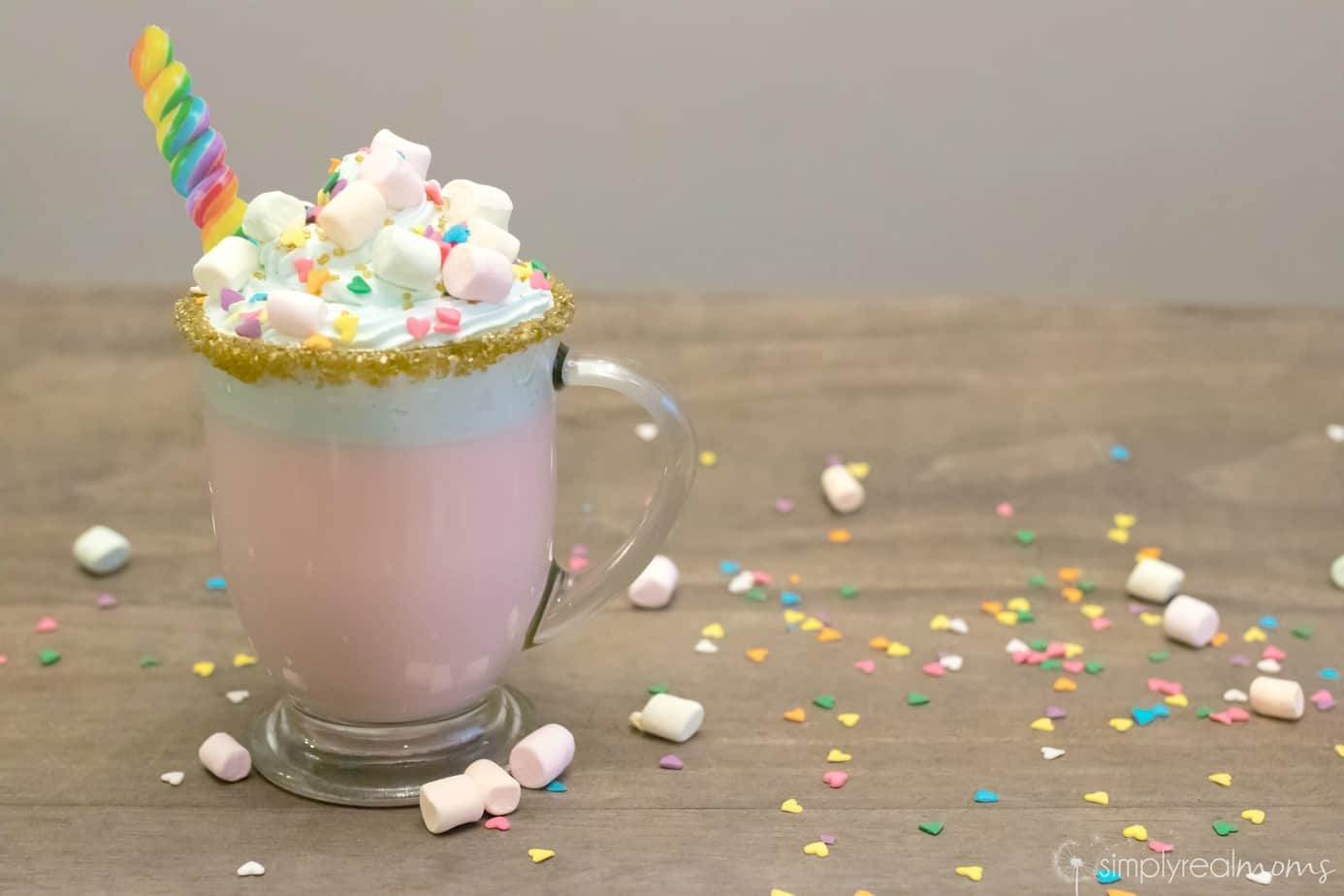 My son has been struggling a lot at school and at home lately with his behavior.  I'm not sure if it's the weather (we live in Northern California and have had maybe 3 days without rain in the last 2 months) or the growth spurt he's going through, but he's just having a real hard time cooperating and following simple directions and the back talk might just send me over the edge.
I'm working very closely with his teacher to come up with a simple rewards system with the possibility for big rewards when he goes above and beyond. It's working for now, and I'm just glad that these small steps help.
One of the things my son wants as a reward is hot chocolate after school. It's a treat we don't do too often and I only allow it as a reward every once in a while but recently I left all my sugar anxiety behind and went all out because he had been SO good at school for two weeks straight on top of helping with chores outside of his normal routine at home.
I made him Unicorn Hot Chocolate.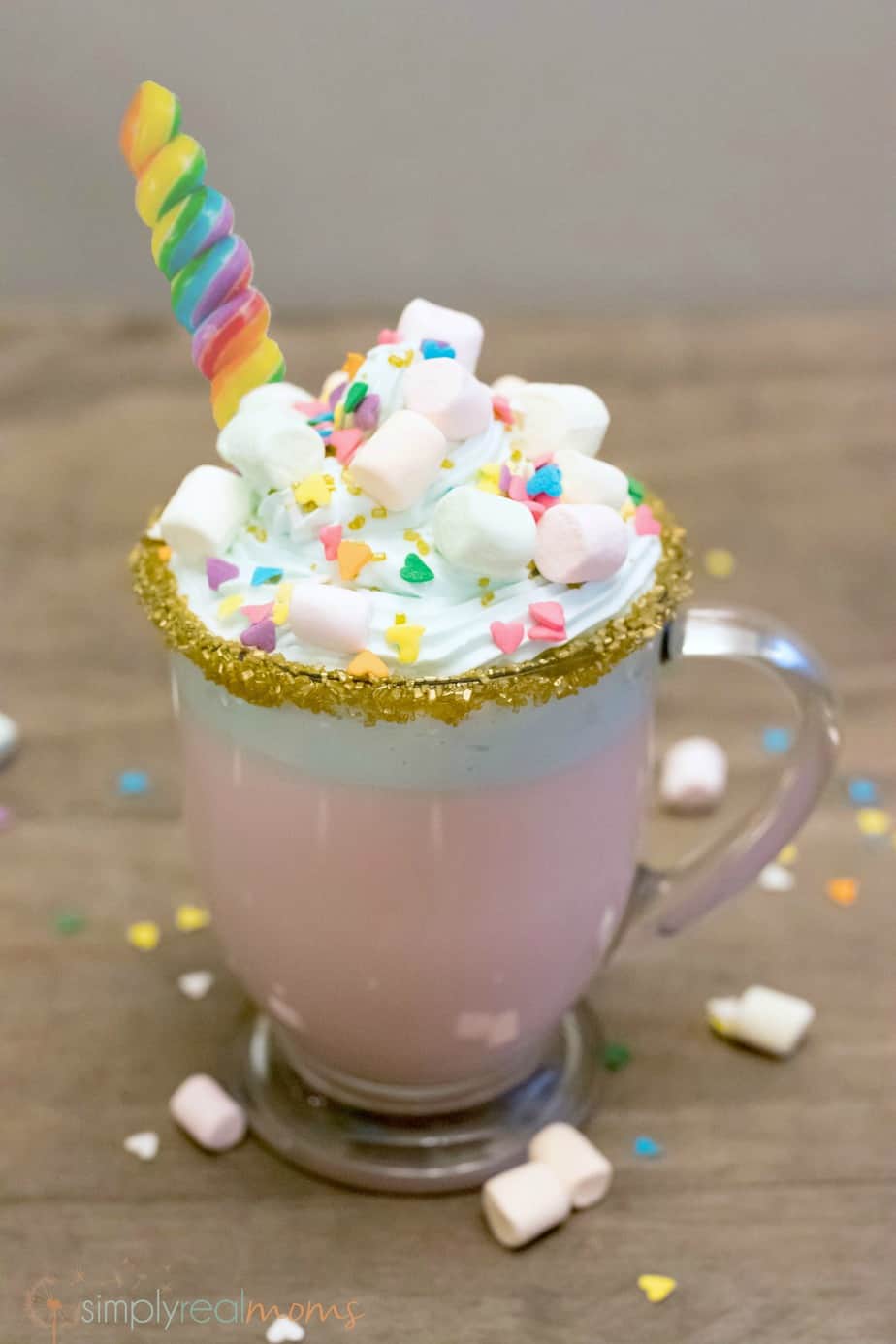 It's a magical concoction that is sure to impress your little ones and send them into a bit of a sugar craze, but I fully believe in indulging once in a blue moon because I remember those moments from my own childhood fondly.
To begin, we dipped the rim of the mug in honey and then into gold sprinkles. Because GOLD.
We used ground white chocolate-possibly one of my favorite things in this world. I have it on subscription from amazon (find it HERE) because I use it in my coffee almost every morning & my kids prefer a hot white chocolate to a hot chocolate.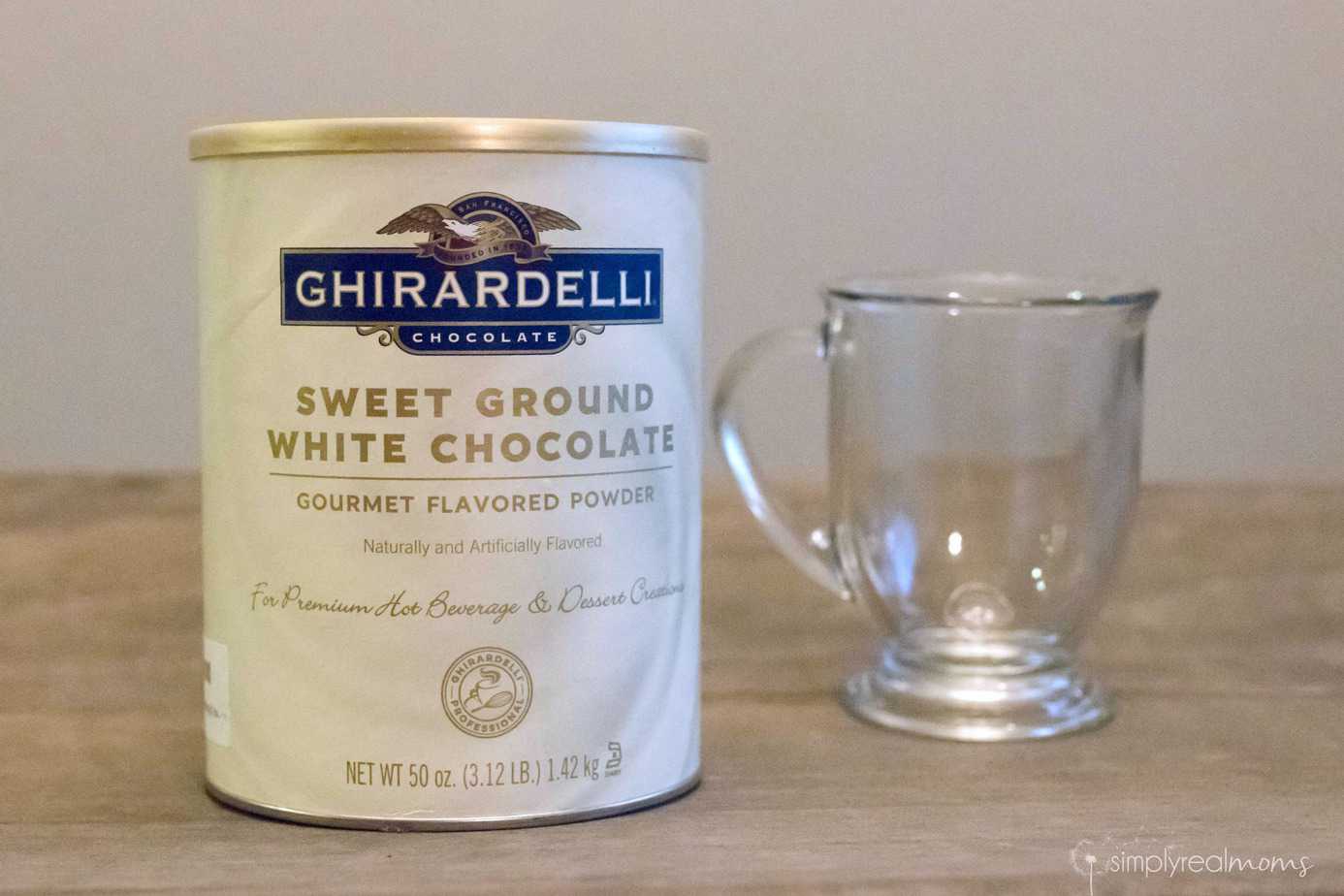 It's a little pricey but only because you get so much of it! You can also use the packets of white hot chocolate you can find in grocery stores or even vanilla syrup in warm milk but the Ghirardelli's ground white chocolate is hands down my favorite way to make this. I add 3 spoonfuls of the ground chocolate to warm/hot milk and mix until the chocolate is dissolved. Add a tiny bit of red food coloring until you get the right shade of pink.
Along with the pink white hot chocolate, we made blue whipped cream from scratch. If you've never made your own whipped cream before, I suggest you try it at least once-it's SO easy and is 100 times better than the canned stuff…although I do love that too!
To make the whipped cream, we poured a pint of whipping cream into a bowl and added sugar, vanilla and blue food coloring.
Whip it with a hand mixer or stand mixer (by hand is possible but does take much longer) and whip until it's got stiff peaks when you pull the mixer out of the whipped cream. Put the whipped cream into a ziplock bag and cut off one of the bottom corners to pipe it onto the hot chocolate.
Top your tasty treat with colored marshmallows, rainbow sprinkles and a rainbow unicorn lollipop to serve!
I hope your family loves this fun treat as much as mine did!