Wearing Your Little One In A Boba Wrap
I just had my third little one. THIRD.
Life in our household has changed more than I could have known, but I am slowly finding ways to make things a little easier and help our lives run a little more smooth.
I wore my first son only once. It was in an uncomfortable carrier that I hated wearing, and so I never did it again. With my second, I had heard so much about the benefits of baby wearing and knew I wanted to wear him more than with my first. So I did! I wore him in several structured carriers that I really did love, but wearing him in them as a newborn was a little more complicated and more of a hassle than I liked, so I waited longer to wear him.
This time? I NEED to wear my baby. Need. To. I can't get anything done at all without wearing him, so I was tickled to get the chance to try out a Boba Wrap. I had never once used a wrap of any kind, so I was excited for something new that seemed so perfect for the little baby stage!
At 4 days old, I tried out the wrap for the first time. I made sure to read the wrapping instructions thoroughly as well as watch videos online of other moms putting their wrap on, and I got it figured out in two tries. The first time I didn't pull it tight enough, so I tried again and got it just right! I was able to wear little Charlie all over doing errands with no trouble at all. I was worried that the stretchy material might sag over time, but it holds up so well throughout the day and doesn't get stretched out!
Over the past two weeks, I've been wearing Charlie in the Boba Wrap on walks, doing dinner, taking my oldest son to school and on all my errands. It is by far the most comfortable way to wear a newborn, and I can't sing it's praises enough.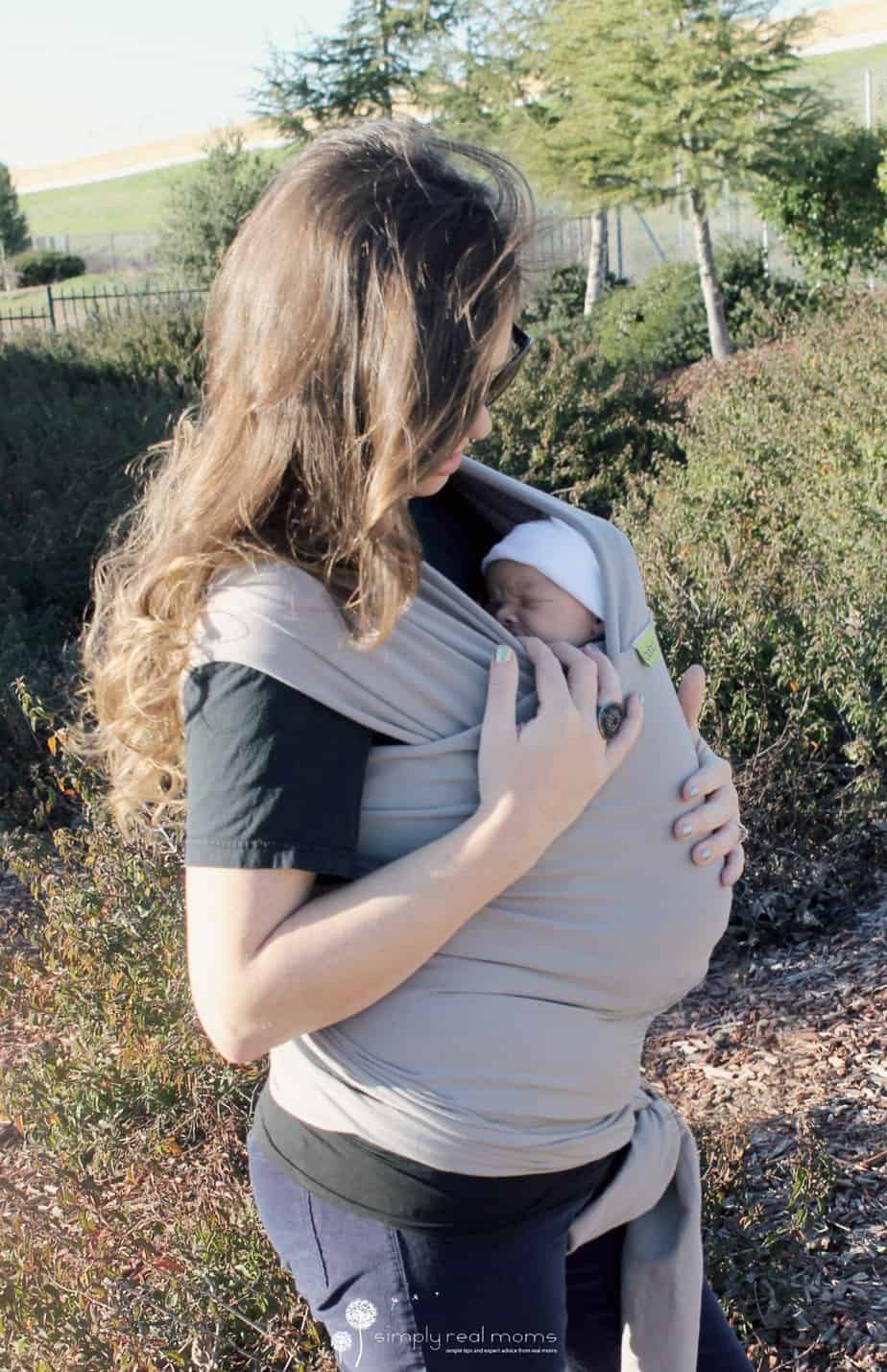 My favorite part about the Boba Wrap is that I can leave it on all day, slipping baby into it when I need to keep him close! I wear it driving around and just slip baby into it before getting the other two kids out of the car (something I definitely can't do with a structured carrier), and that is so helpful so I'm not wrapping and re-wrapping every time we stop at a new store!
Charlie seems to like the Boba Wrap even more than I do, sleeping 90% of the time he's in there, and nursing the other 10%. Nursing in the Boba Wrap is such a breeze…I just make sure to wear a nursing tank under the wrap and simply slip the tank open and baby can nurse discreetly anywhere we are! A much needed benefit when you have a new baby who isn't on a schedule quite yet!
The Boba Wrap comes in several color options, and there's sure to be one that fits your style!
Boba Wraps are machine washable, so no worries about diaper blowouts or spit up incidents! They hold babies from 7 to 35 pounds comfortably with several different wearing positions, so you can wear your little one well into their second year of life!
Head over to Pish Posh Baby to check out their selection of Boba Wraps and get one for your little one today!
*We received product for review purposes, but all opinions are my own