WeightMaster by Ozeri ~ I'm Taking Charge of my Weight!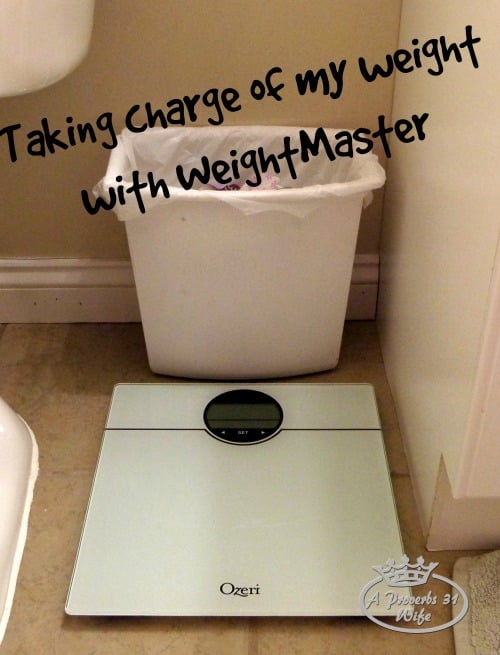 Since the birth of my little man I've gotten within about 5 pounds of my pre-pregnancy weight. Those first few pounds really dropped off fast, but these last few seem determined to stick around. I'm equally determined that they go! So I'm going to take charge of my weight and track it with the WeightMaster by Ozeri bathroom scales.
I was sent the WeightMaster scales from Ozeri to use and review, and let me tell you, the timing is just perfect for me. 🙂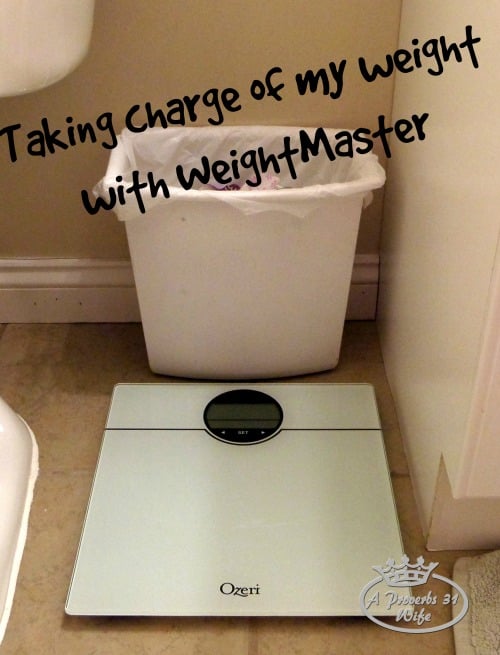 Now don't get me wrong, I had a scales. One that I bought when we first got married (6 years ago), it wasn't digital and it was hard to read. It was also rather inaccurate; "well, the red line is between 160 and 165… I weight 160!" lol.
The WeightMaster scales that I was sent is not only a digital scales that gives me my weight and BMI. It also remembers my weight from the last 7 times and tells me if it's going up or down.
It's actually pretty cool!
You can set up to 5 different profiles with this scales. I turned it on and set mine by chosing the number 1, and then setting my height. After stepping on the scales it weighs me and then assigns that particular weight to my profile. We did the same thing for Jason, and since he weighs nearly 10 pounds more than I do, it will always recognize Jason as profile number 2.
Here is a photo of what I see when I step on the scales. (no it doesn't say "ouch!")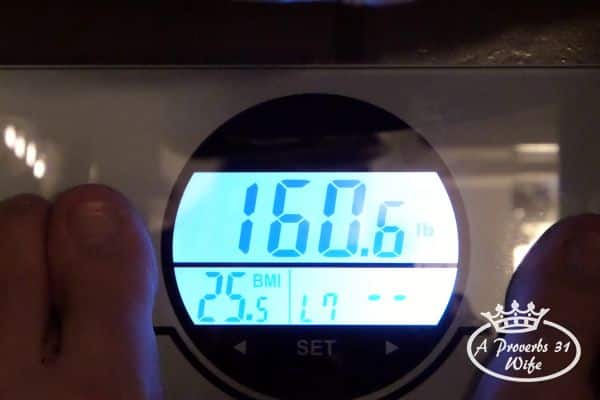 You can see my weight and BMI. On the right you see L7– The L7 stands for the last 7 times I've been on the scales. Since I hadn't weighed 7 times yet, it reads as a blank.
After I weight and it recognizes me as profile #1 it will flash and show me my BMI, and then show my weight difference from L1, L3 and L7. So I can see my overall change from the last 1, 3 and 7 times. Pretty nice to see my weekly weight change without having to write things down!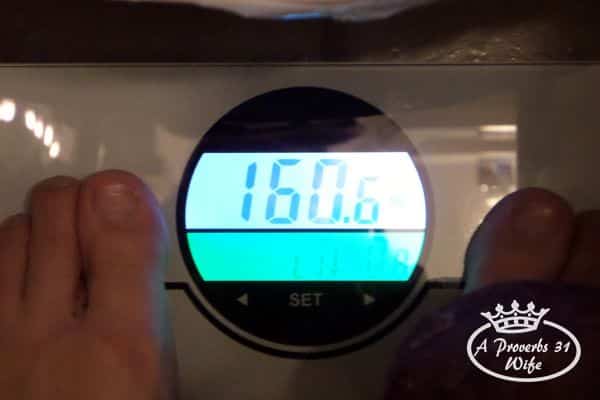 The photo above doesn't show it very well, but you can see the L1, a down arrow and 0.9, showing that my weight has went down .9 since I last weighed. (I took off my shoes 😉 ). It looks blue in this photo, but the lower section is actually green. If the arrow was pointing up indicating weight gain, the color would be red.
The Ozeri WeightMaster scales has a sleek and stylish design, that is available in both black and white. It is available on Amazon for purchase. (affiliate link used)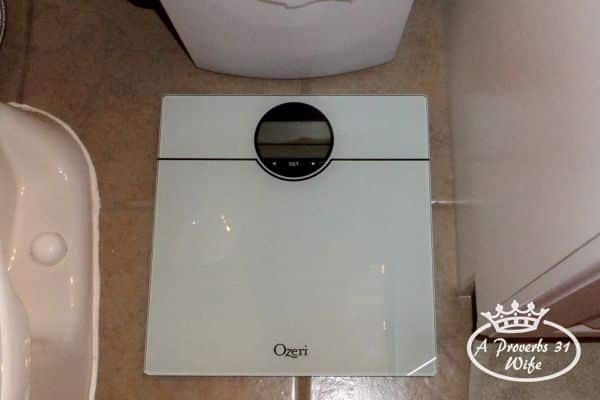 I received one or more of the products mentioned above for free using Tomoson.com. Regardless, I only recommend products or services I use personally and believe will be good for my readers.