Why Babies Wear Necklaces – My Thoughts on Amber +Giveaway!
Disclaimer: Estany's Flame provided some of the Baltic Amber jewelry mentioned in this post for free. All thoughts are my own.
It's a growing trend. All these babies and toddlers with necklaces. But is it just a fashion trend or something more? Today I'm talking about why babies wear necklaces, and why I wear one as well.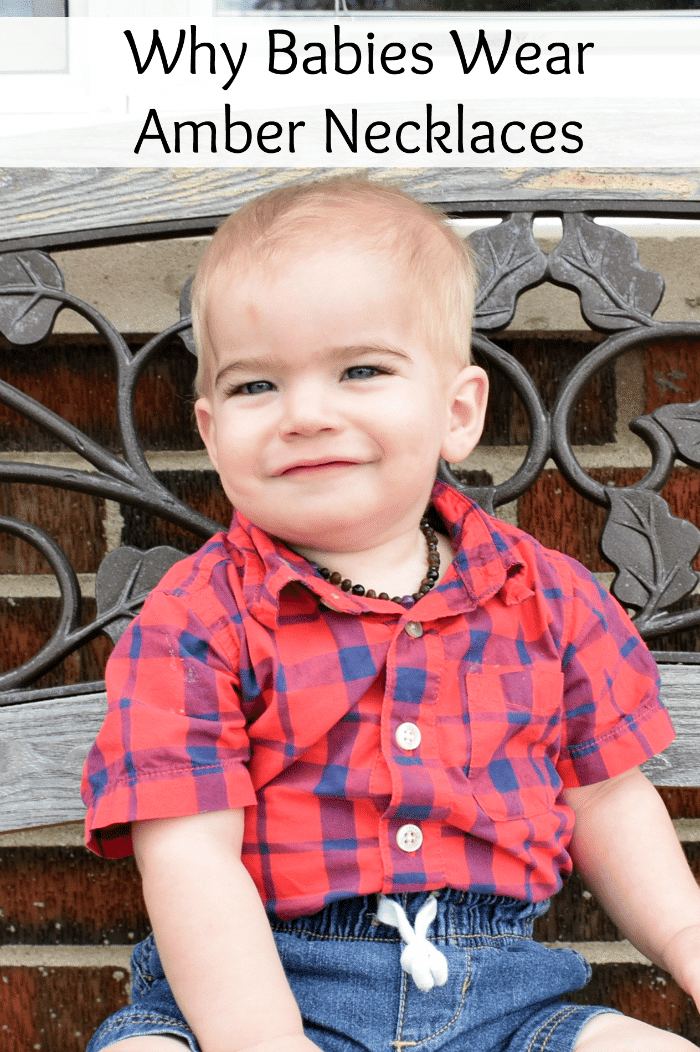 Why Babies Wear Necklaces
These necklaces are made with Baltic Amber which is a fossilized tree resin. Baltic Amber contains succinic acid, an oil which is released when worn against your skin. Succinic acid works like a natural ibuprofen, blocking pain and reducing inflammation.
Succinic acid is an alkalizing acid, which means it may help lower your body's acidity. 
So if you're wondering why babies wear necklaces, here's your answer.
By reducing inflammation (think swollen gums from teething), and blocking pain, teething can go from a nightmare for both you and your child; to a surprise when he opens his mouth and you see another tooth popped through without any of those horrible "teething symptoms".
I wear an amber necklace for tension headaches. Reducing inflammation, helps release tension which in turn helps prevent tension headaches.
So do they work?
My answer is yes. I have a ton of tension in my neck all the time and while I haven't noticed the tension lessening much, I do know that tension related headaches are a thing of the past for me. Awhile back I sent my Baltic Amber necklace off to be restrung and in the 2 weeks it was gone, I had dull tension-related headaches most of the time.
I had forgotten just how bad it was before getting my necklace.
When I became pregnant I knew that I would be getting an amber necklace for my baby when they started teething. I bought him one when he was about 2 months old. Another mom had recommended using one to help with his colic so I was desperate enough to try it.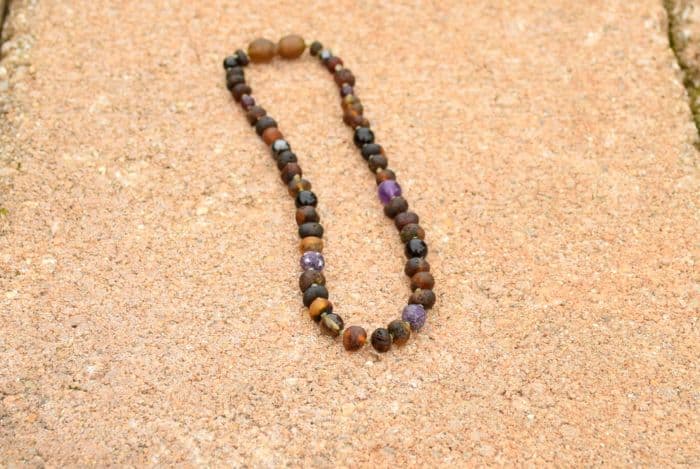 While I understand how the amber could help with colic, it did not work for my son. However I kept it on him, figuring he would eventually need it for teething. Imagine my surprise when he chomped on my finger one morning and there was a tooth! He hadn't given any indications of teething prior to that.
He did grump a little the next day and I wasn't sure what to think until the second tooth came in and he was fine again. Even thought I knew the amber worked for me, I still wasn't sure if it was working for my son. Perhaps the first tooth coming in easy was a coincidence, since the second one did make him a little cranky.
Then he lost his necklace. Two days later he started cranking again, and it just wasn't getting better. I started using an herb that mom used on her babies and it helped some. His new necklace arrived in the mail and within a couple days the grumps went away!
Those top teeth still haven't come in yet, and they are certainly puffy, but he doesn't seem bothered at all. (5 days later: he has 6 teeth coming in and they do seem to be bothering him at times. But 6 teeth at once? Ouch!)
So that's our experience. Baltic Amber helps relieve my headaches and helps my son with his teeth. All of our "jewelry" comes from Estany's Flame on Etsy. She is quick and her work is of good quality.
She also offers Hazelwood jewelry which balances the body's pH. A highly acidic body can often contribute to adult acne and that was my case. Wearing hazelwood helped my acne more than anything else I've tried. My sister is now wearing hazelwood too, but it hasn't been long enough to report any difference.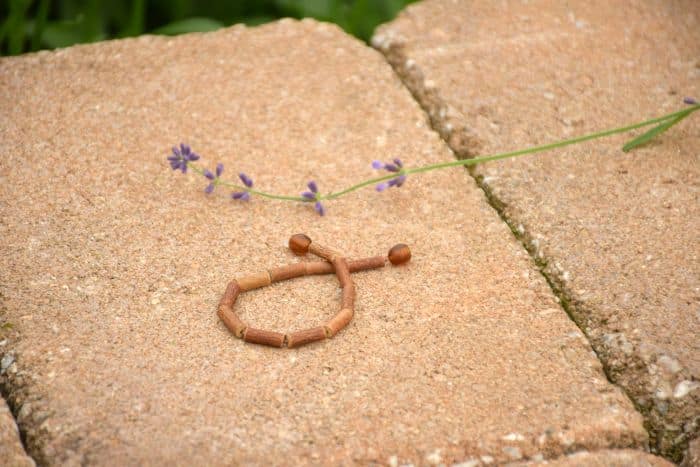 Have you ever wondered why babies wear necklaces?