Winter Car Seat Safety 101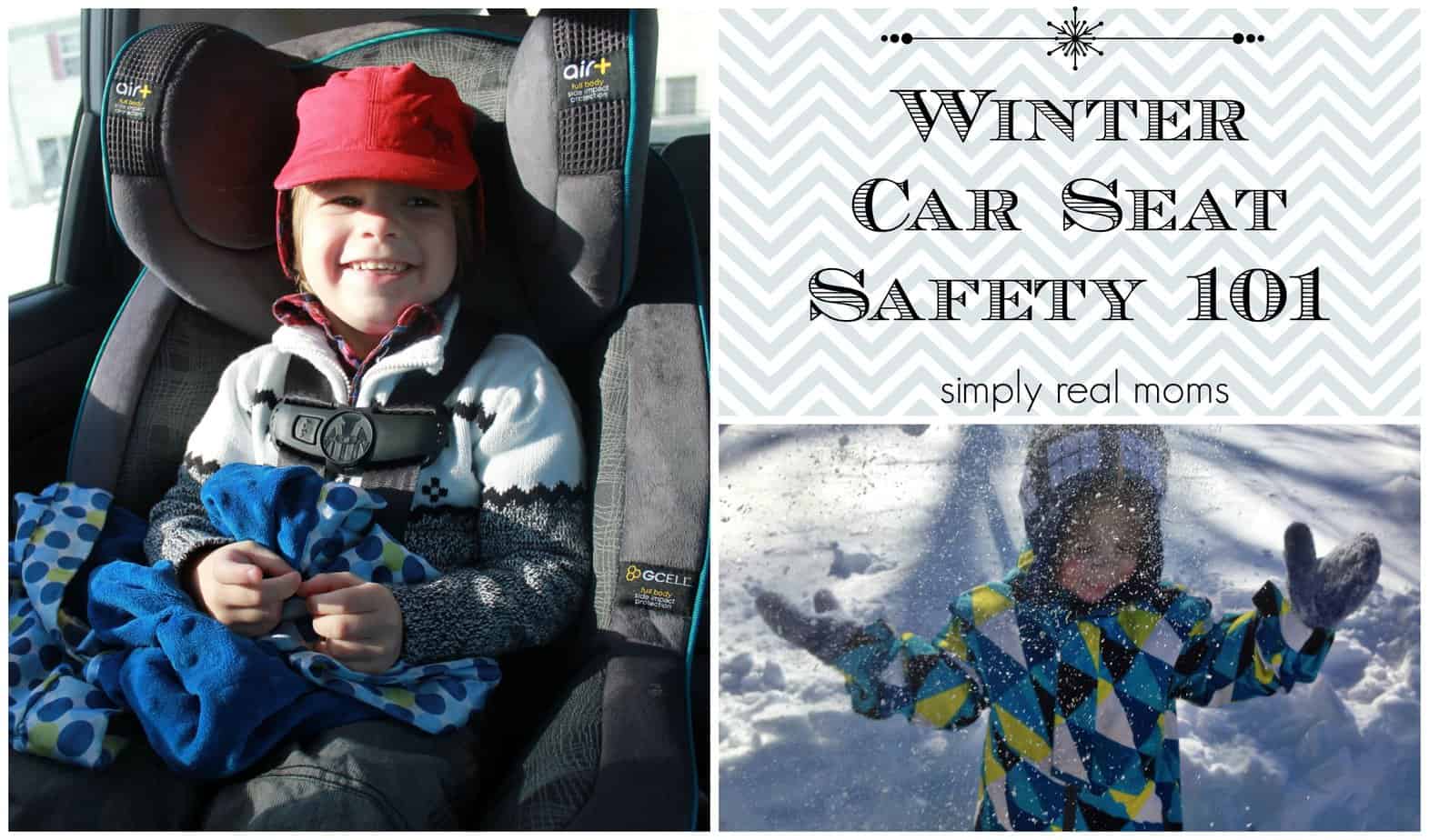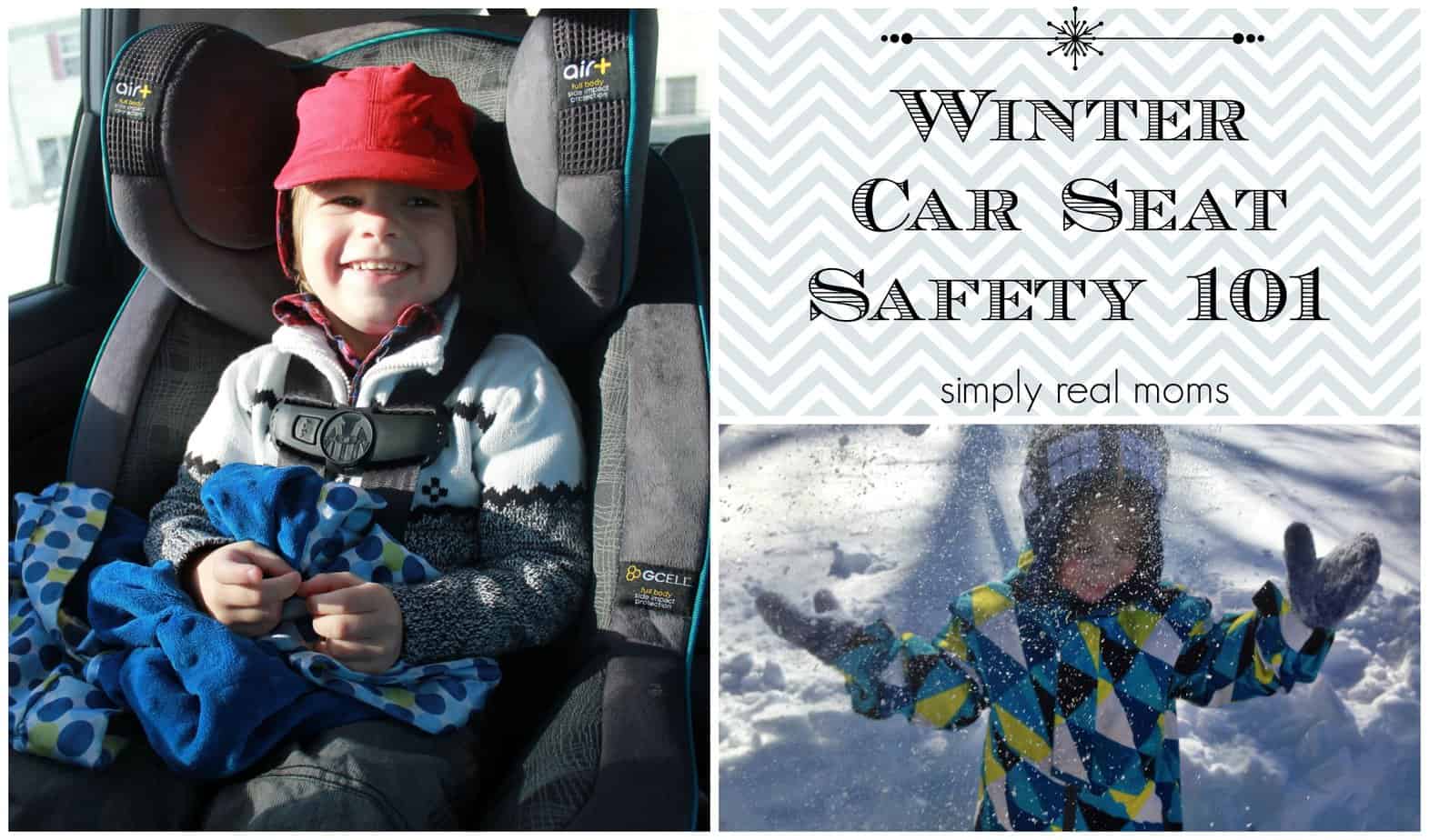 I live in very cold and snowy Northwest Pennsylvania. Going to school when temperatures have a wind chill well below zero is normal here. The same goes for going to school when there is a Winter Storm Warning or Lake Effect Snow Storm. It takes a lot to stop us!
This also means that we have to be extra cautious when it comes to car seat safety for winter. Bulky snow coats, snow pants, etc…are exactly what infants, toddlers, preschoolers and kids need to stay warm. But they are exactly the opposite of what keeps them safe in their 5 point harness car seats. Winter car seat safety is so important, though!
I wasn't always aware of the importance of winter car seat safety. When my first daughter was an infant, 14 years ago, there wasn't as much knowledge available and accessible as there is now.
Winter Car Seat Safety 101 Tips:
No winter coats in car seats: Winter coats and car seats just don't mix. When you loosen the car seat straps, they can't work effectively. I know, I know–it is a PAIN to take off the coat when you get to the car and put it back on when you arrive at the destination. Really, I do know. I am right there with you. Every.Single.Morning. I am doing it, too. Rushing my kid along, wishing the process could be just a little bit faster. Read on for more tips to make the process a little bit better.
See 

Why Car Seats and Winter Jackets Don't Mix:
Warm up your car ahead of time: I do not have the luxury of having a garage. So, my car is cold and covered in snow every morning. Some people in the cold are lucky enough to have a heated garage connected to their house. This makes the transition of going straight to the car seat without a bulky coat on so much easier! I usually shovel the sidewalk on the way to the car, start the car, then head back to the house to gather everything and everyone up. Sometimes I even have a helper for shoveling!

Dress your child in layers. You can see in the article picture that my son is wearing a shirt and a sweater. He kept on his hat, but took off the mittens. Christopher almost always keeps a blanket with him. Sometimes the car is still pretty chilly. Especially on those days where the temperature is -11 without the windchill and -30 with it. Brrrrrr!!!! That's why I start the car first, dress him in layers and only leave the house for school/work.
Preschoolers can practice. Now that my son is of preschool age, I am thrilled! He can take on and off his coat himself! When we arrive at our destination, I reach back, unbuckle him, and by the time I get around to open his door, he has his coat back on.
Keeping your child warm: You can use blankets to keep your baby warm. Or you can use that very coat you took off and put it on your child backwards. Simply stick their arms right through those sleeves. It works the exact same way. Hopefully, having started your car ahead of time (or being one of the lucky ones with a heated garage!), your car won't be too cold. 🙂

When your child is not wearing a coat in the car seat, if you can pinch the strap of your child's car seat harness between your fingers and have extra webbing, the straps are too loose. You don't have to take our word for it! There are warnings about this all over the place, including Consumer Reports. 
Enjoy your winter and be safe!