Woman Demands Her Sister Change Her First Dance Song at Her Wedding Because It Triggers 'Upsetting Memories'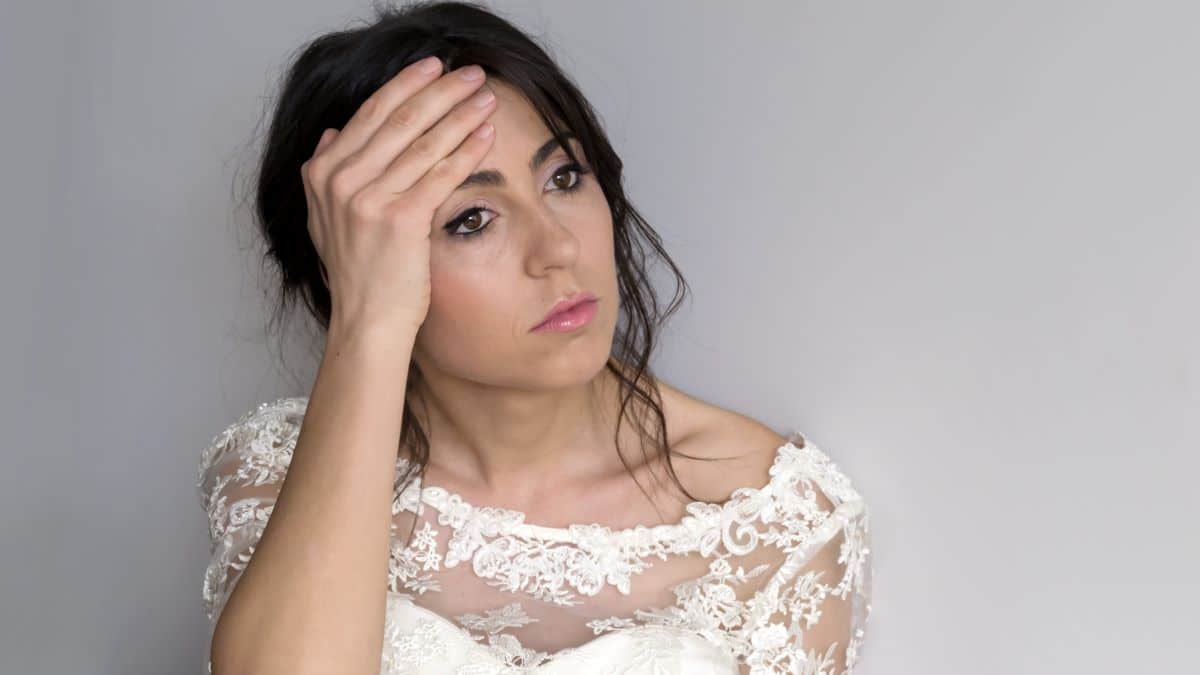 I remember the first time I heard Ed Sheeran's "Perfect" and how much it made me cry. Some songs evoke such strong memory from the listener that they vow to play the music at their birthday or wedding, or perhaps, they share it with their children and ask them to play it at their funeral.
But things sometimes go differently than planned, and one sometimes has to make changes. This is the dilemma for a woman in an online forum who we'll call Jenny. Jenny and a wedding song that is also her stepsister and her ex-husband's song.
The First Dance
Jenny is about to get married to the love of her life, and they have picked the song they plan to use for their first dance: "Come What May" from the movie Moulin Rouge. However, the problem is that they chose the same song her stepsister Ruth and her ex-husband Ralph call "their song." It is also the same song they used on their wedding day.
Ruth is not comfortable with her sister choosing the same song. Her reason is that the song evokes many memories of her previous marriage to Ralph. So, she is requesting that Jenny change the music.
Jenny does not like that. It sounds ridiculous that someone else would ask her to change the song for her wedding dance. However, it was not just anyone, and Ruth had a reason. Reports on music and memory show that listening to music can reactivate some areas of the brain associated with memory. Meaning a song can make one relive the trauma or bad memory associated with it.
Nonetheless, Jenny refuses to change the song. This song is lovely, and she wants to dance to it with her husband. Although Ruth says she understands, she still acts differently, and Jenny can see she's still upset about it. Here, she could have tried to understand better how Ruth felt and empathize with her, even though the wedding day should be all about the couple.
The Car Crash
Jenny left this part out of this story initially, but Ralph was involved in a car crash a few months after he got married to Ruth. The effect of the collision was that Ralph lost his memory and now lives in a specialized nursing home. This is the reason they got divorced.
Ruth visits him when she can, but he doesn't remember her. Can you imagine how much that must hurt? Anyone who's lived it or seen The Notebook would understand. Sadly, the only time it seems like he remembers her is when she sings their song to him, so it is very special to her now.
Despite this admission, Jenny still wants the song played on her wedding day. Most people in her immediate circle are siding with her, but Jenny's sister and a friend don't support this.
What People Think
Most people say that Jenny is wrong in this story. They believe that this song doesn't hold that much meaning to Jenny; she just wants to dance to it with her husband because it is a "nice" song.
Many advise that Jenny should show some class and act mature. Furthermore, they allude, she might have fun searching for a new first dance song with her husband-to-be.
One person asks why Jenny would want to put her sister through that when she can easily pick a song that doesn't have any emotional attachment.
Another user shares Jenny is even more wrong for conveniently leaving out the part of Ruth's husband's accident and brain injury initially. It's the kind of act that makes one believe she was trying to hurt Ruth.
Final Thoughts
Jenny has probably been looking forward to her wedding day and dreamt of it going perfectly and precisely as she wanted. Still, sometimes, one has to compromise for a loved one. How long she heard the song and dreamed of dancing to it doesn't matter. Playing it at her wedding would put her sister in total misery, seeing her life before her ex-husband's accident replay.
What do you think? What would you do?
This thread inspired this post.
More From Hello Sensible: