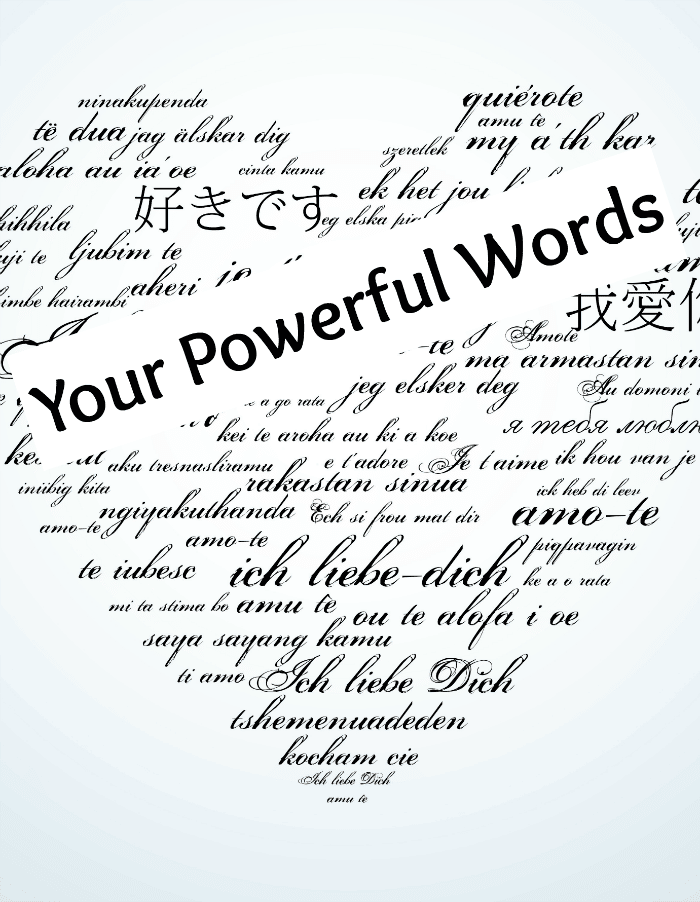 What do you do with your powerful words? Do you use them to encourage? To uplift? To Build up? Or are you using your powerful words to shame, scorn and destroy?
It's amazing how many words the average person speaks, hears, and even reads a day. Words that stand alone, have little meaning but strung into sentences and paragraphs they have the power to make or destroy someone's day.
Words like "love, good, wow, impressive, beautiful, and precious" build up and endear. While "stupid, fat, ugly, dumb, and hate" will destroy and harm.
Words evoke emotions. 
When I tell you that we are expecting our second baby, you may feel excited for us. You may feel hurt as yet another month goes by and your womb is still empty.
When I say my sister-in-law was due 10 days before me but lost her baby last week you may feel sad. You may feel empathy as you too have lost a child.
No matter what words are being spoken or written they evoke emotion. Good or bad, emotion is the result of the words in our life.
What are You Doing with Your Powerful Words?
Are you considering what your words may mean to someone? I'm not talking about being politically correct, I'm talking about speaking from the heart.
Are you speaking softly? Do your words convey caring? Are you speaking wisdom in truth?
You carry a powerful weapon in the form of words. They can disarm and calm a "shooter" or they can bring harm to your own head.
Your words can bring harm to those not even hearing you. Gossip almost always results in hurt.
What you do with your powerful words is up to you. Your words have power, make them count!