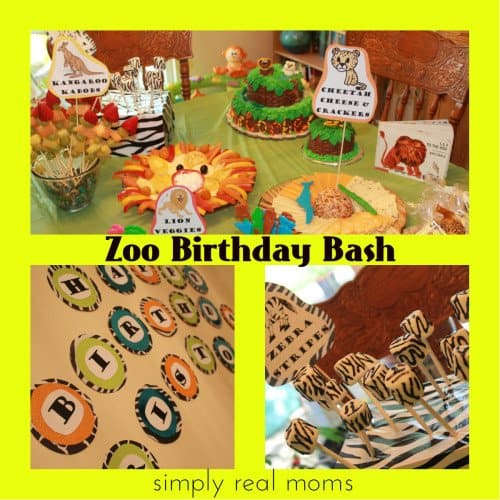 Planning birthday parties can be so much fun! My goal with planning a zoo-themed birthday party was to keep things as simple as possible, while having things come together for a polished, fabulous party. Centered around the book 1, 2, 3, To the Zoo, by Eric Carle, this party was fun to plan and have. It was a hit for children and adults!
I discovered in planning the zoo themed party, that the attention is in the details. With fun, zoo-themed snacks and drinks as well as zoo-themed decor and party favors, everything came together beautifully! Stay tuned for posts about how to make zebra striped marshmallow pops, zoo animal cups, a birthday banner and more!
Here's a sneak peek of what to expect:
Animal-themed party cups; leopard, shark, giraffe and elephant styles!
Zoo-themed party cake and small cake for the birthday boy!
Animal hand tattoos and animal crackers for party favors!