$1 Stocking Stuffers for Colossal Savings at Christmas (99 Ideas!)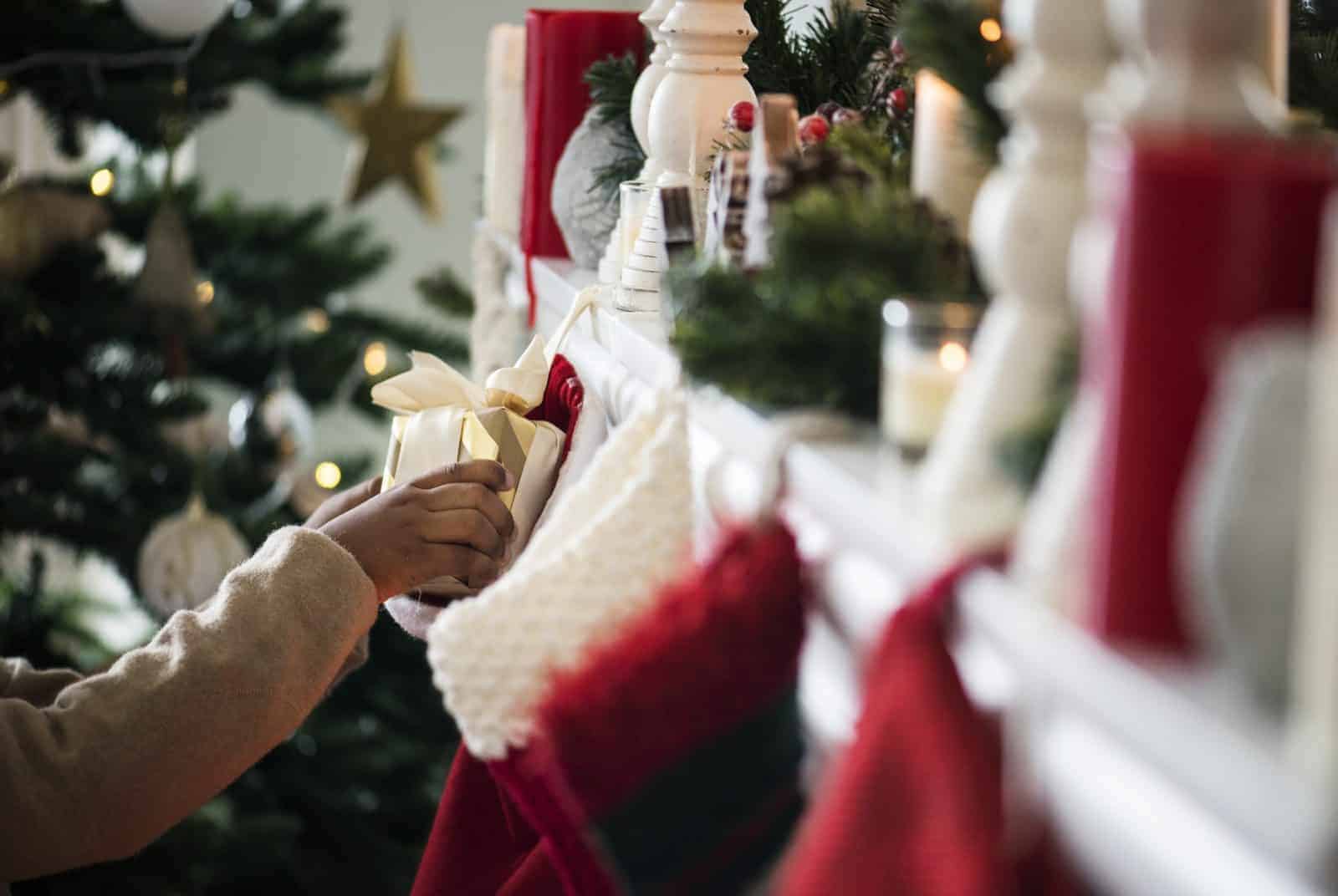 ---
It's all fun and games until your stocking stuffers bust your Christmas budget.
I don't know about you, but every year I go overboard and forget to factor in the cost it takes to fill not just one stocking, but four. Even small items and trinkets can sneak up on you with a steep price tag. So if you're trying to get control of your Christmas budget (like I am), you're going to love this list of 99 $1 stocking stuffers.
[elementor-template id="8555″]
As you look through this list, you may think "there's no way you can get these items for $1". I promise every item on this list can be found at one of my favorite stores like Target, TJMaxx, Home Goods, Hobby Lobby, Big Lots, Kohls or DollarTree. You can also check out Walmart, Amazon, local thrift stores, and even the clearance section at your favorite store. You'd be surprised by how much you can get for just $1!
(99) $1 Stocking Stuffers for Colossal Savings at Christmas
Personal Care
Hand Sanitizer
Lotion
Chapstick
Tweezers
Toothbrush
Mouthwash
Toothpaste
Deodorant
Contact Lens Case
Shaving Cream
Beauty
Makeup Brush
Nail Polish
Manicure Kit
Hair Bows, Clips or Ties
Headbands
Hair Brush or Comb
Facial Cleanser, Scrub or Mask
Sleep Masks
Eyelash Curler
Makeup Bag
Apparel & Accessories
Socks
Underwear
Gloves & Mittens
Winter Hats
Scarves
Bandanas
Flip Flops
Umbrella
Shoelaces
Sunglasses
Food & Beverages
Snack Size Chips, Crackers or Cookies
Candy
Chewing Gum
Favorite beverage – 20 oz. bottle
Jello
Whole Fruit
Granola Bars
Cereal
Nuts
Beef Jerky
Kitchen
Mugs
Kitchen Towels
Oven Mitts & Potholders
Aprons
Coasters
Measuring Spoons
Measuring Cups
Drink Koozie
Place Mats
Office
Notebook
Pens
Pencils
Sticky Notes
Mini Dry Erase Board with Marker
Calendar or Planner
Calculator
Thumb Tacks
Pencil Pouch
Construction Paper
Holiday
Ornaments
Candy Canes
Kids Holiday Plastic Plates
Holiday Travel Cups
Christmas Wall Signs
Figurines
Christmas-Themed Buckets
Home
Throw Pillow
Wine Tote Bag
Wall Decor
Coasters
Candles
Picture Frame
Wash Cloth
Kids
Puzzles
Coloring Books
Crayons or Colored Pencils
Bath Toys
Stamps
Bubbles
Glow Sticks
Keychains
Stickers
Silly String
Plushy Toys
Sidewalk Chalk
Flash Cards
Playing Cards/ Games
Pipecleaner
Character Nightlight
Toy Cars/ Trucks
Craft Kits
Silly Straws
Miscellaneous
Lottery Scratch Off
Crossword Puzzles, Soduko, or Wordfind
Lighter
Phone Cases
Selfie Stick
Phone Screen Protector
Back Scratcher
I hope this list of 99 $1 stocking stuffers has given you ample affordable options to help you stick to your Christmas budget this year. Do you have some inexpensive or unique stocking stuffer ideas that are $1 or less? Please share them with us!
[elementor-template id="8555″]