10 Reasons We Love the Hot Wheels Ultimate Garage

As a mom to two very active boys, it's sometimes hard to get them to sit still for even 10 minutes. They seem to always be jumping from toy to toy, creating a massive mess in my house. With a world pushing electronics, I often try and find toys that can hold their attention, but also promote imaginative play. I'd prefer for my boys to play and burn energy versus sitting on a couch in front of the TV.
Now that the weather is getting colder, our time spent outside is getting shorter so I have been on the hunt for the perfect toy for my boys that will last us through the seasons, something they won't get tired of playing, and something that both of them can play together. With a four-year age gap, it isn't always easy finding a toy they both want to play with together.
One toy both my kids enjoy playing together is from Hot Wheels. We are huge fans and own over a hundred Hot Wheels cars. So when I learned about the HOT WHEELS ULTIMATE GARAGE®, I knew this was the perfect toy set for both my children.
There are so many reasons we absolutely love the HOT WHEELS ULTIMATE GARAGE®, here are just a fraction:
1. The HOT WHEELS ULTIMATE GARAGE® is HUGE! It's their biggest Hot Wheels Garage EVER!
2. With my kids being ages 5 and 9, there aren't many toys they can play with together. With the HOT WHEELS ULTIMATE GARAGE®, they both can play together, or separately at the same time. It's THAT big and there are THAT many things to do.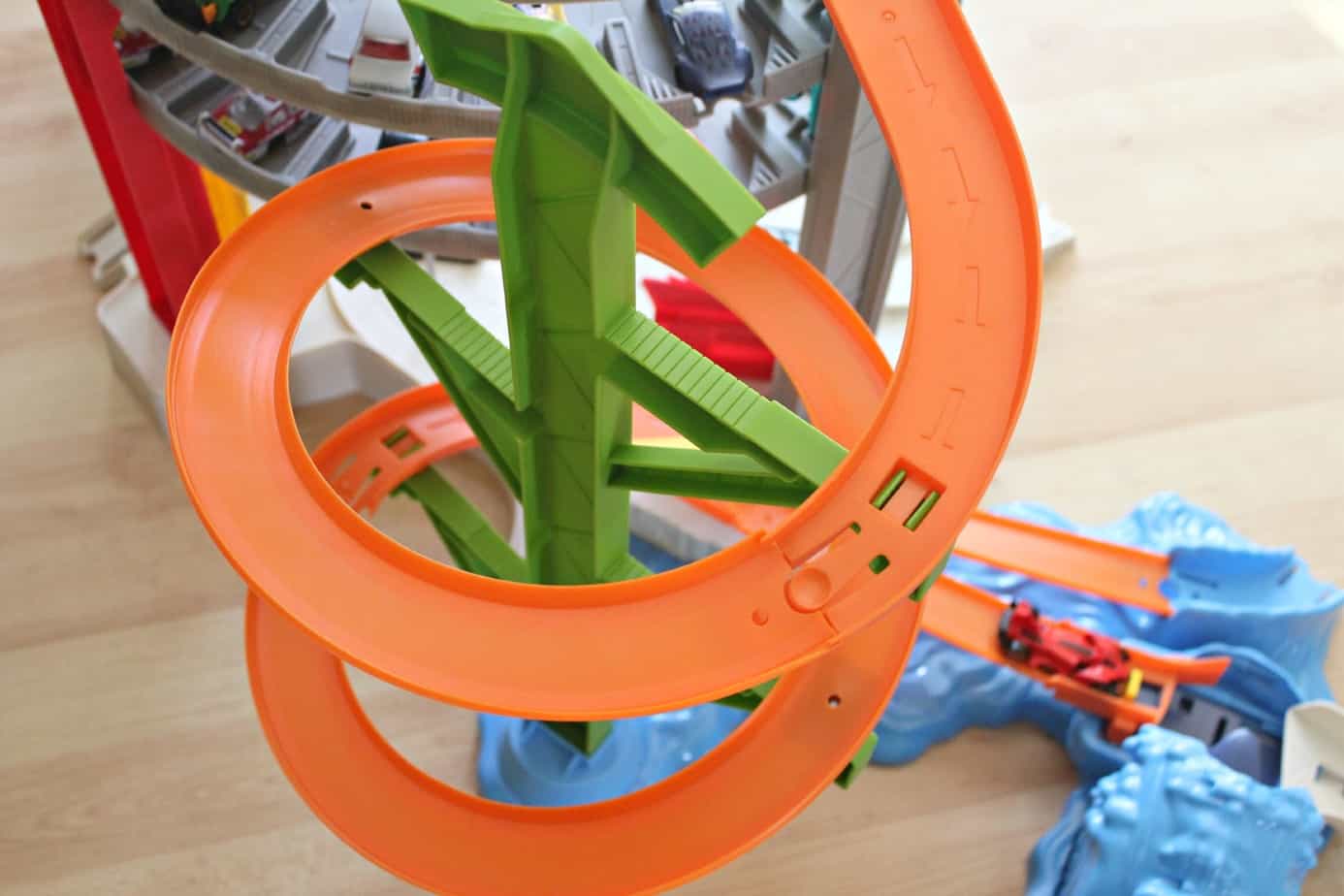 3. Because we own a lot of Hot Wheels cars, there has never really been a great place to store my kids' favorite cars. The HOT WHEELS ULTIMATE GARAGE® has 36 spots they can park and showcase their cars in.
4. Assembly is easy. There are quite a few pieces, but my 9 year old put the entire garage together by himself.
5. My kids have been playing with the set nonstop for over a week now. Yes, it is so hard to believe but it's true! The HOT WHEELS ULTIMATE GARAGE® offers limitless play, and my kids are always finding a new way to play with it.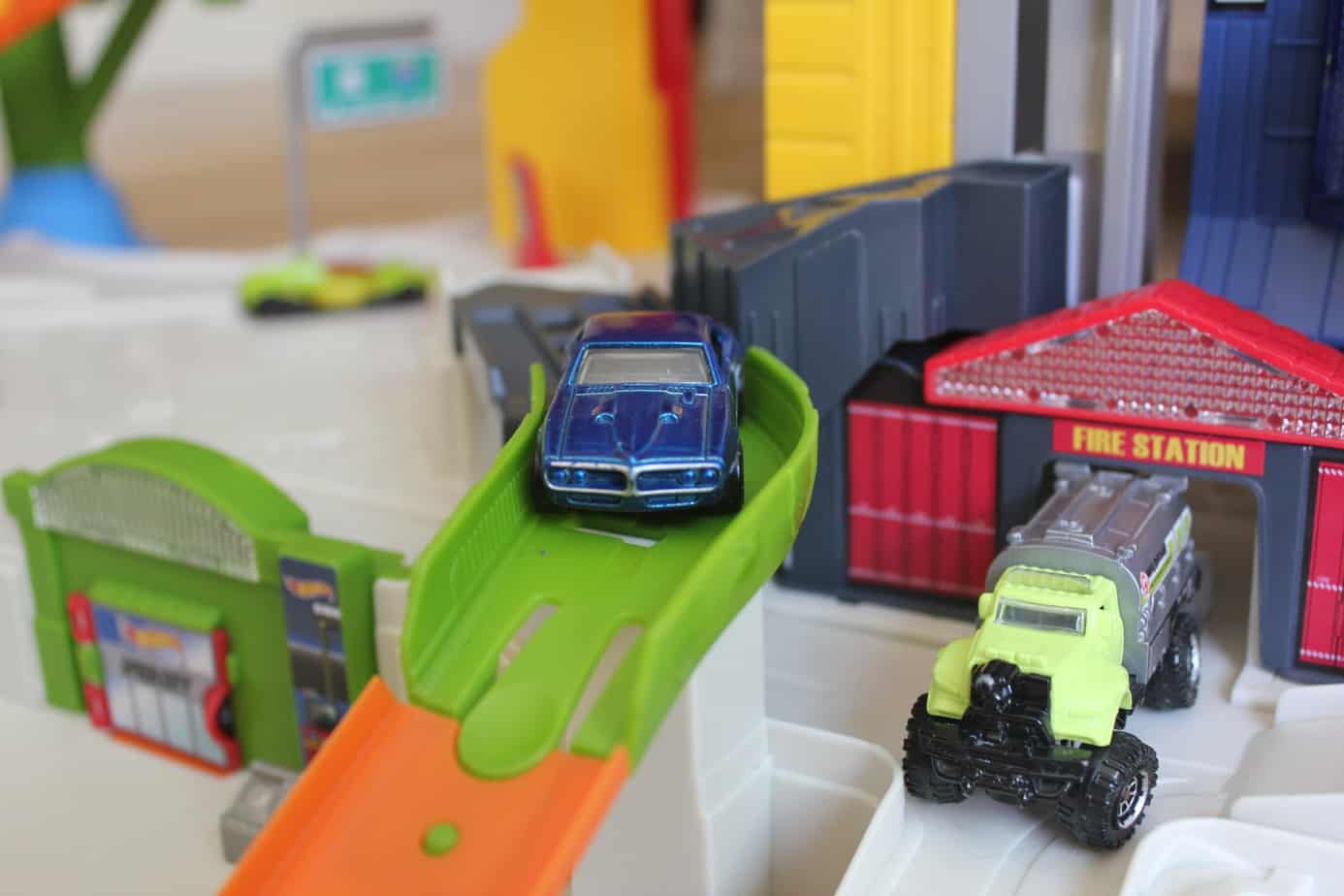 6. The HOT WHEELS ULTIMATE GARAGE® can connect to other Hot Wheels track sets.
7. The set comes with 5 Hot Wheels cars and a helicopter. We are always adding more Hot Wheels cars to our collection, and now we even own a Hot Wheels helicopter!
8. Racing! Need I say more? One of our favorite things to do with Hot Wheels cars is race them. With the Ultimate Garage your kids can have a side-by-side race to see which car is the fastest!
9. Feeling a little adventurous? My 5-year-old's favorite part on the HOT WHEELS ULTIMATE GARAGE® is the shark. He giggles like crazy when the car comes flying by. Will the shark get his car? Who knows, but it's fun waiting in anticipation to find out.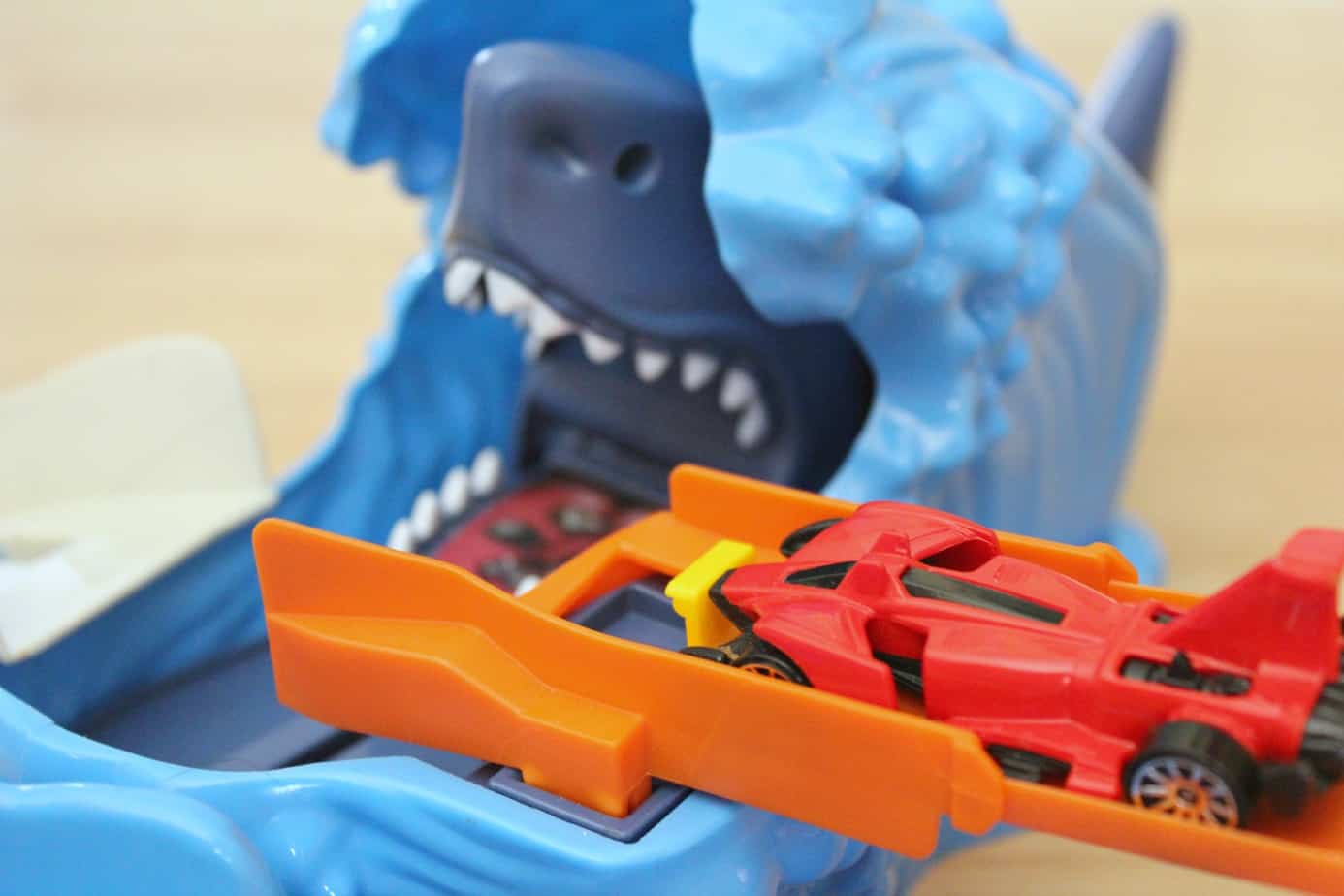 10. Because it just is! Seriously! This is probably the most enjoyable toy my kids own and I love watching them play with it. I will even join in for a quick race or two.
As you can see from this short list of reasons, the HOT WHEELS ULTIMATE GARAGE® really does give my kids hours of playtime. It sparks them to use their imagination and can grow with them. I mean, even my husband enjoys playing with this set when he gets home from work!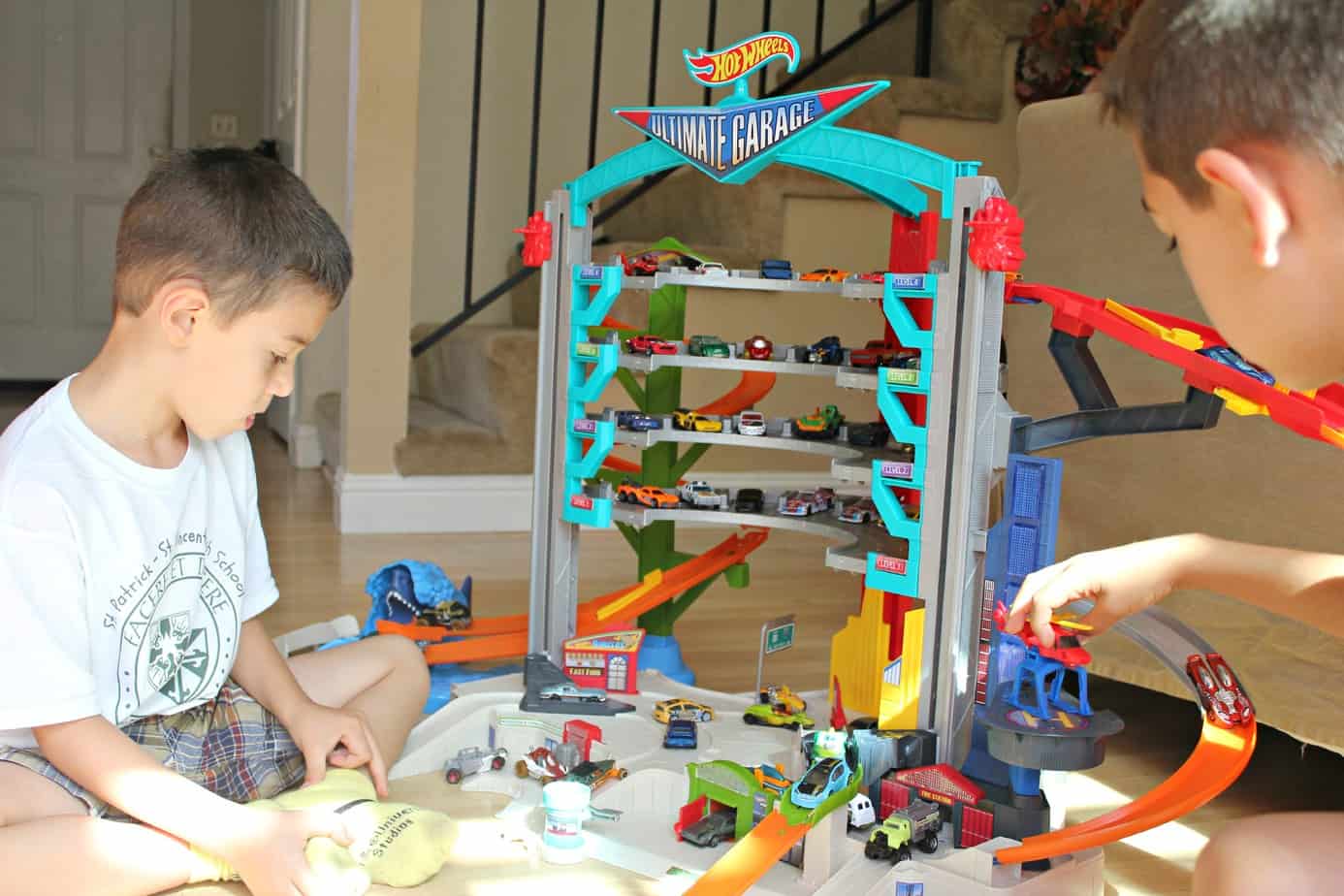 With the holiday season coming up, the HOT WHEELS ULTIMATE GARAGE® will not disappoint. In fact, you will probably be crowned coolest mom ever. To learn more about the HOT WHEELS ULTIMATE GARAGE® and to order, visit:
Walmart
Target
Toys R Us
Amazon
Disclaimer: This is a sponsored post, all opinion are my own.