10 Things You Need To Know Before Staying At An All-Inclusive Resort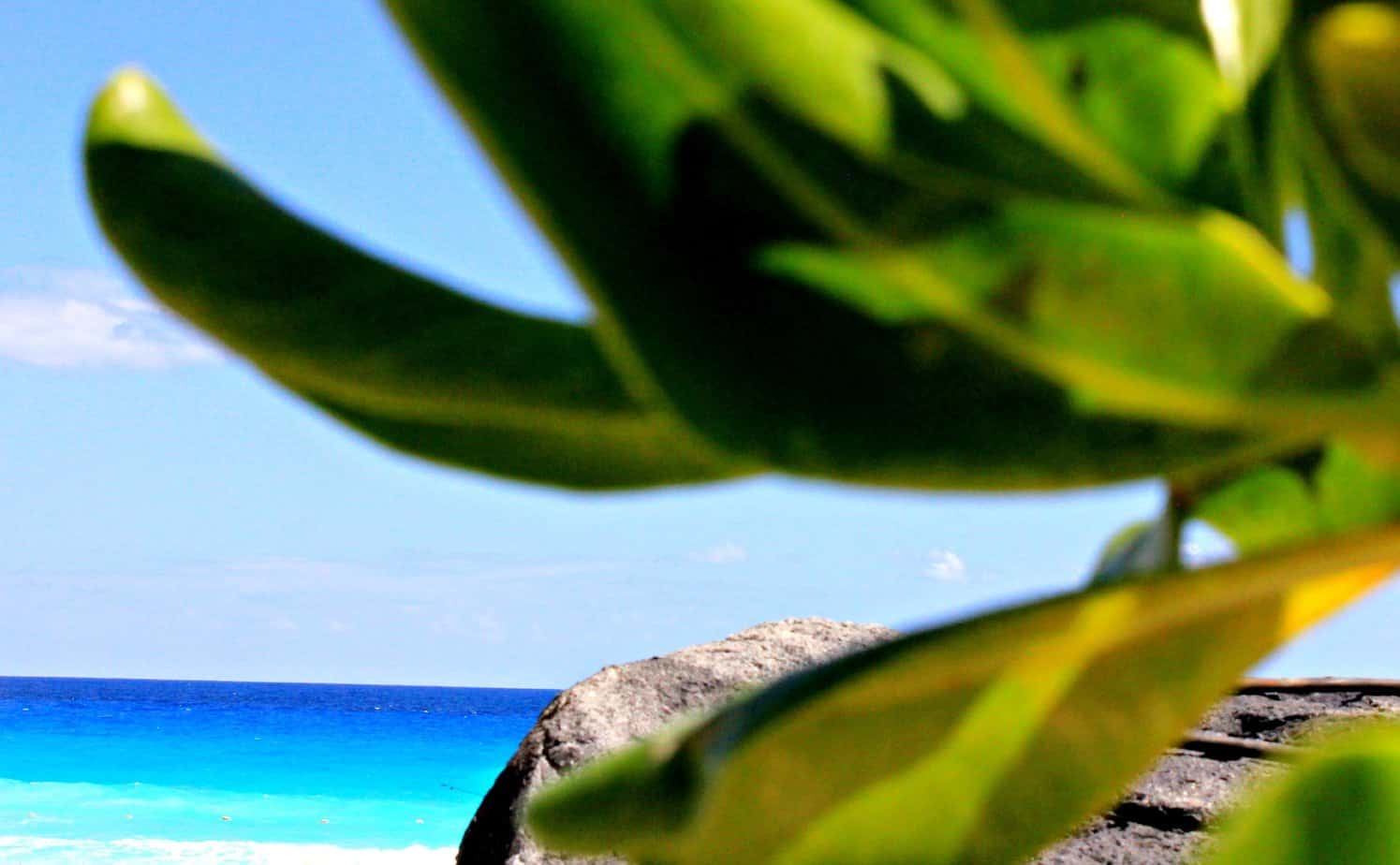 All-inclusive resorts are becoming more and more popular while vacationing in tropical destinations. After talking with a few friends, I decided to put together a list of tips that I have learned from my own personal experiences while staying at all-inclusive resorts.
10 things you need to know before staying at an all-inclusive resort:
Pool Etiquette–  Many people come down to the pool area early to reserve their chairs before they have even showered and eaten breakfast, they want to make sure that when they are ready to come down, they will have a perfect spot to lounge for the day. So word of advice, if you are traveling to a resort during peak season, send someone down to the pool early (ie: 6-7 a.m) to claim your lounge chair. This may seem like a no brainer to some, however while at my most recent stay to the Hard Rock Hotel in Cancun I witnessed two ladies get into an argument over pool chairs. If you see a towel or any item on a pool chair, it is claimed. Even if you haven't seen anyone occupy the chair in over 2 hours, the chair is claimed.
Child Care Services– Bringing the entire family on vacation with you? Just because you are making this a family trip, doesn't mean you and your spouse can't enjoy a nice meal alone together. Many resorts have kid's clubs where you can check your child in and leave them in a fun facility that is not only safe, but the staff there truly enjoy taking care of your children and it's free. Check with your resort ahead of time, some resorts will accept all ages, while some will only take those ages 4 and up. If you are uncomfortable leaving them in a kid's club, you can ask the concierge about nanny services they recommend.
Bring Money For Tips– I know they say tips are included, however I have never experienced service quite like the service you experience in an all-inclusive resort. They go above and beyond to make your stay as comfortable as possible and truly wait on you hand and foot. Minimum wage is significantly lower than in the USA and a simple tip can really make the staff's day. My husband and I always make sure to at least bring $100 in $1 bills strictly for tip money.
EDIT: Some resorts like (Beaches) don't allow you to tip at all.. So please look into the resorts policy before tipping.
Make It A Double– Just because you are staying in an all-inclusive resort doesn't mean you need to have weak drinks. If you tip your bartender, they will make your drinks stronger. However, feel free to tell your bartender to make your drink a double. No matter what type of drink it is, they will double the alcohol if you ask. I say this with warning because there are a lot of really drunk vacationers come dinner time, and you do not want to be one of those people. Enjoy your stay without getting trashed!
Bring Your Own Sunblock– Please do not make the mistake we just made. I grabbed a bottle of sunblock that was near empty and half way through my trip, it ran out.  The gift shops know that if you run out of a necessity like sunblock while there, you have no where else to get it but from them (unless you are near a local store). Our sunblock ran us $25 USD. Ouch.
Pace Yourself– There's literally all the food and alcohol you can imagine at your disposal and your body may not be used to it. Combine that with being in the sun all day, and the last thing you want is to get sick halfway through your trip. Ease into the eating and drinking and don't forget to bring some medicine like Tums and Advil in case you wake up one morning feeling icky.
Keep Your Passports Safe– I can't not stress this one enough. They provide you hotel safes for a reason, use them!  The moment you walk into your hotel room, set your code for the safe and store all valuable items in there along with your passport. YOU DO NOT NEED YOUR PASSPORT WHILE THERE. The only times you will use them is at the airports and when checking into your resort. They slap a wrist band on you and that will be your voucher for your age during your stay. A friend of ours and his fiance booked a tour during a stay in South America and their bus was hijacked and they stole everything on them. I remember him saying when he got back into the USA, that he was so thankful they left their passports at the hotel. You do not need your passports, even on a tour. We didn't take ours during our tour of Tulum while we were in Mexico and were just fine without them.
Transportation– I advise you set up your transportation with the resort before you travel. While it may be slightly more expensive, it is a lot safer. Always follow the instructions the transportation service you set up has provided. I've noticed in many international airports the staff of time shares will lie to you just to get you over to them. They will tell you that you need to check into your car service or shuttle with them when your ride is outside the doors waiting for you. If you are planning on taking a cab, ask at Customs where you can catch a cab, many airports have a very visible cab service sign. Always go with your gut on this one and be cautious of your surroundings.
Activities Not Included– Okay, well most are. If you are looking to do some adventurous things like jet skiing in the ocean, zip lining, tours, swimming with dolphins, spa services, etc., those are all additional resort credits which you can purchase once you are at the resort.
Are All-Inclusive Resorts Worth The Cost?– In my experience, yes they are. The convenience of an all-inclusive resort makes a stay so much more enjoyable. You honestly don't have to worry about anything while you are there. Multiple restaurants, buffets, bars, pools, resort entertainment, tips, in-room snacks and drinks, etc are ALL INCLUDED! You don't even have to worry about exchanging your currency. From the moment you check in you are in great hands.
Here are some all-inclusive resorts to check out:
https://hellosensible.com/posts/21-reasons-why-you-need-to-visit-beaches-turks-caicos/
https://hellosensible.com/posts/hard-rock-hotel-cancun/
https://hellosensible.com/posts/traveling-to-cancun-moon-palace-resorts/
http://www.simplyrealstyle.com/posts/omni-hotel-and-villas-all-inclusive-resort-in-cancun/