2014 Ford Focus 5-Door Hatchback Titanium: Spacious, Sporty and Affordable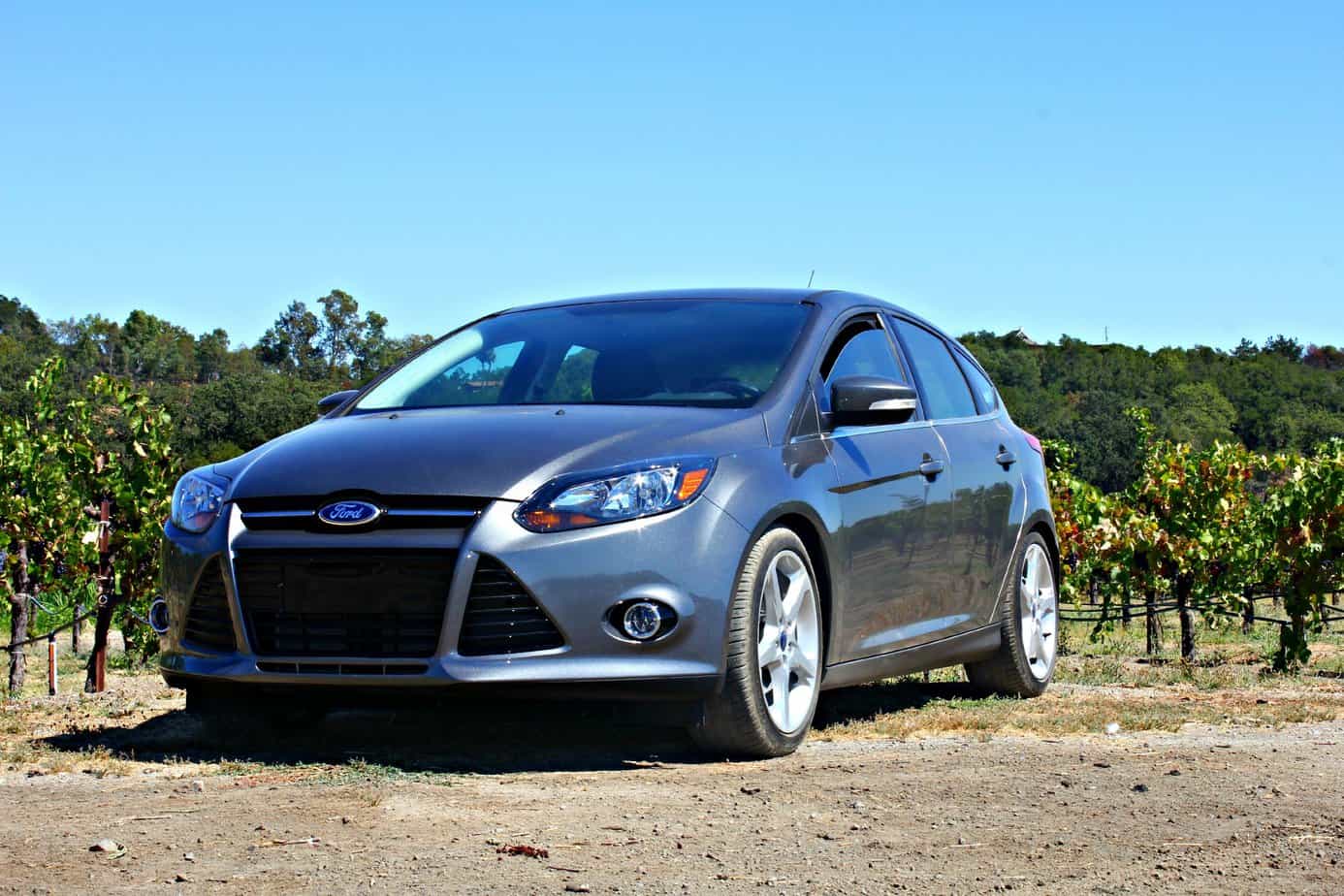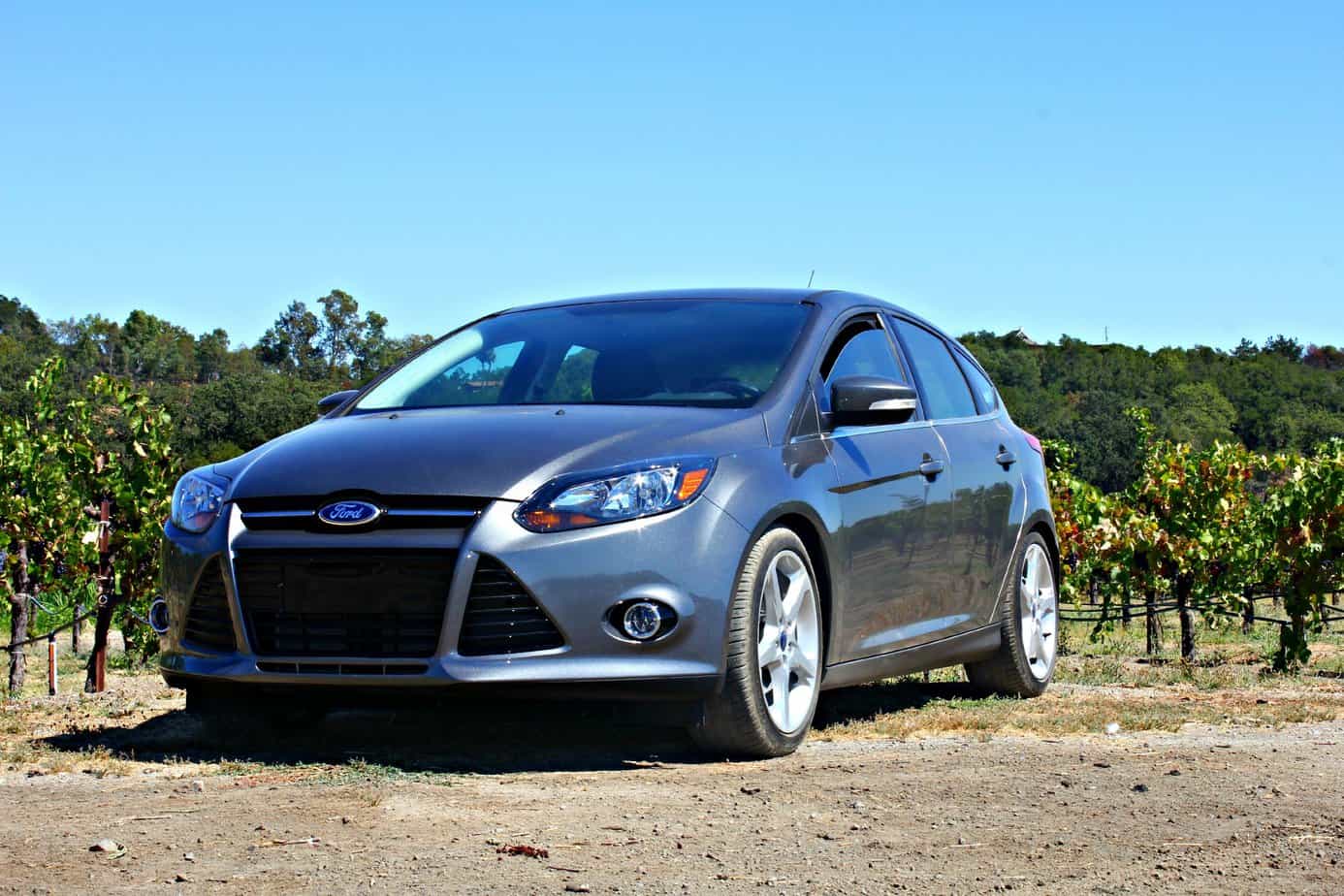 There is something you must know… my husband and I are both Ford fanatics. Seriously, between the two of us we have owned over 8 Ford vehicles. From their impressive designs to their dependability, it's hard to not be loyal customers. Plus, our local dealership is hands down the best dealership I have ever dealt with in my years of buying cars.
With that said, just because I am a Ford fan does not automatically make me like every single vehicle they put out. Several years ago we owned a 2006 Ford Focus that I wasn't the biggest fan of. Other than its incredible gas mileage it was nothing more to me than just a commute vehicle. So when I had the opportunity to drive the 2014 model, I jumped on the opportunity to really see how far or little this commute vehicle has come.
From first glance you notice a lot of changes have been made— even from the 2013 model. I love the sportier, more aggressive grille they added. Just from the grille alone puts it into a whole different category.
The look of the hatchback is impressive with its sleek design and 17-inch wheels. The design has come a long way since the model we owned and it made me excited to get behind the wheel.
For a compact vehicle, you'll be happy to know there is a lot of storage space. I tend to live out of my vehicles with all the driving I do on a daily basis, so to me storage space is incredibly important and something I look for in any potential new car. The center console, which is probably my most used storage space, was impressive. In fact, it is bigger than the Ford C-MAX (which I currently own). You'll also find two USB ports and an audio/video input, which is starting to become the standard in most vehicles.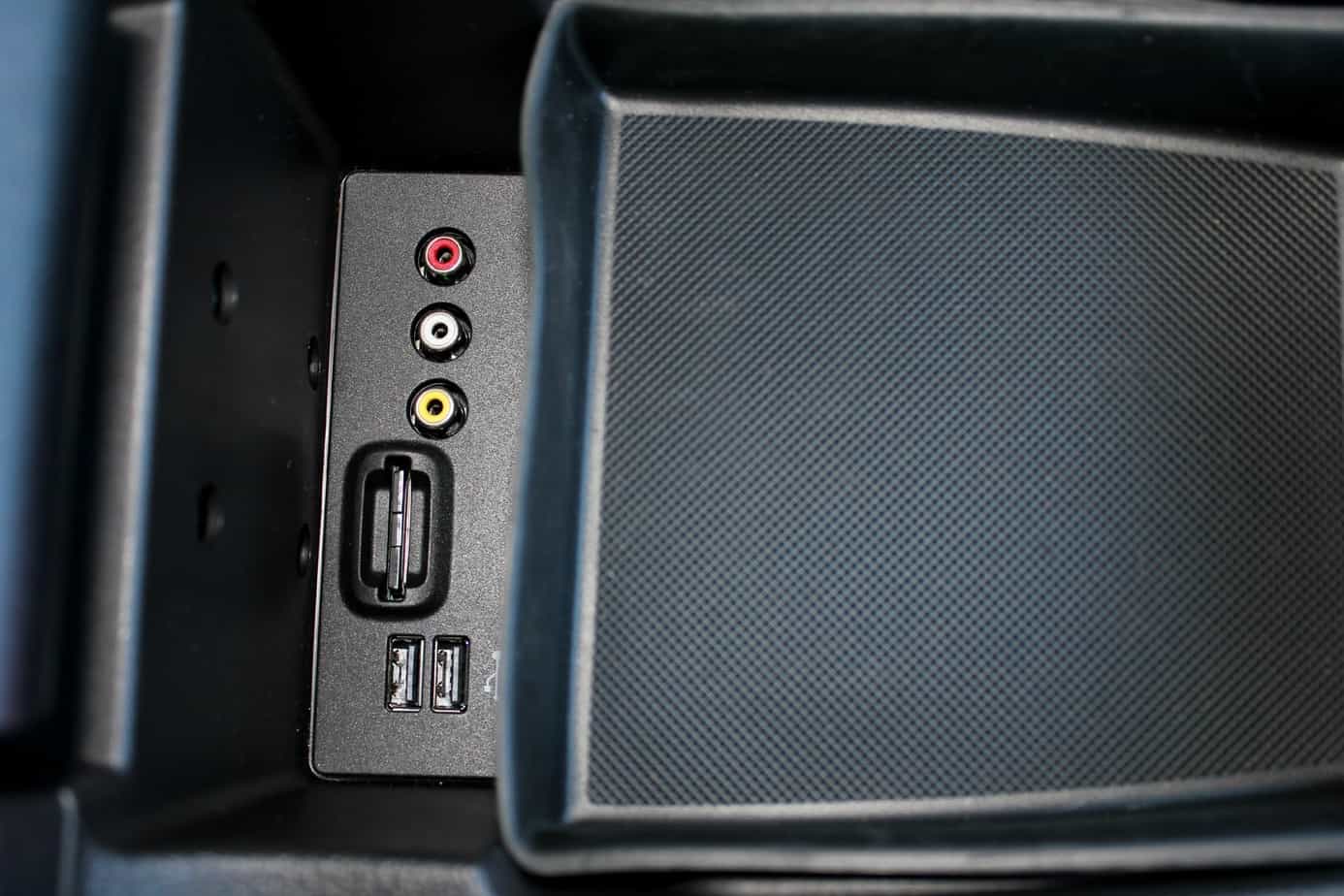 The cargo area in the back was the perfect size in my opinion. It let the car be compact enough but still provide ample storage space. In fact, we were in the middle of moving during my time with the Focus hatchback and I was able to stack two huge empty storage containers with their lids back here. I was ready to lay the back seats down to open up the cargo area, but was completely surprised (and relieved) when I didn't have to.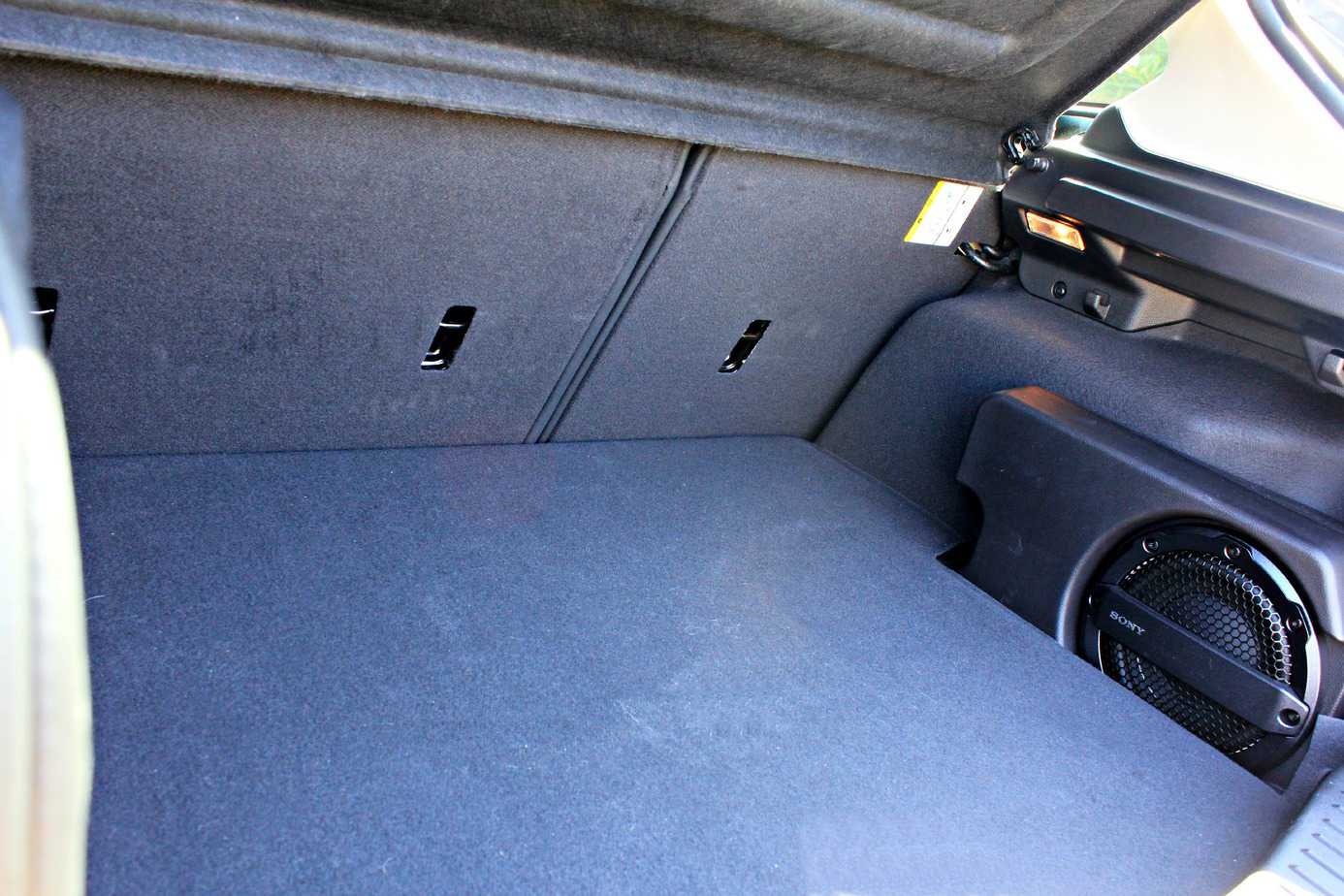 One feature I love about Ford is the design of their entertainment systems. Looking at the home screen you can easily view all four options− Your phone, entertainment, navigation and climate. By simply touching the screen you can then pull any of those options up to full size.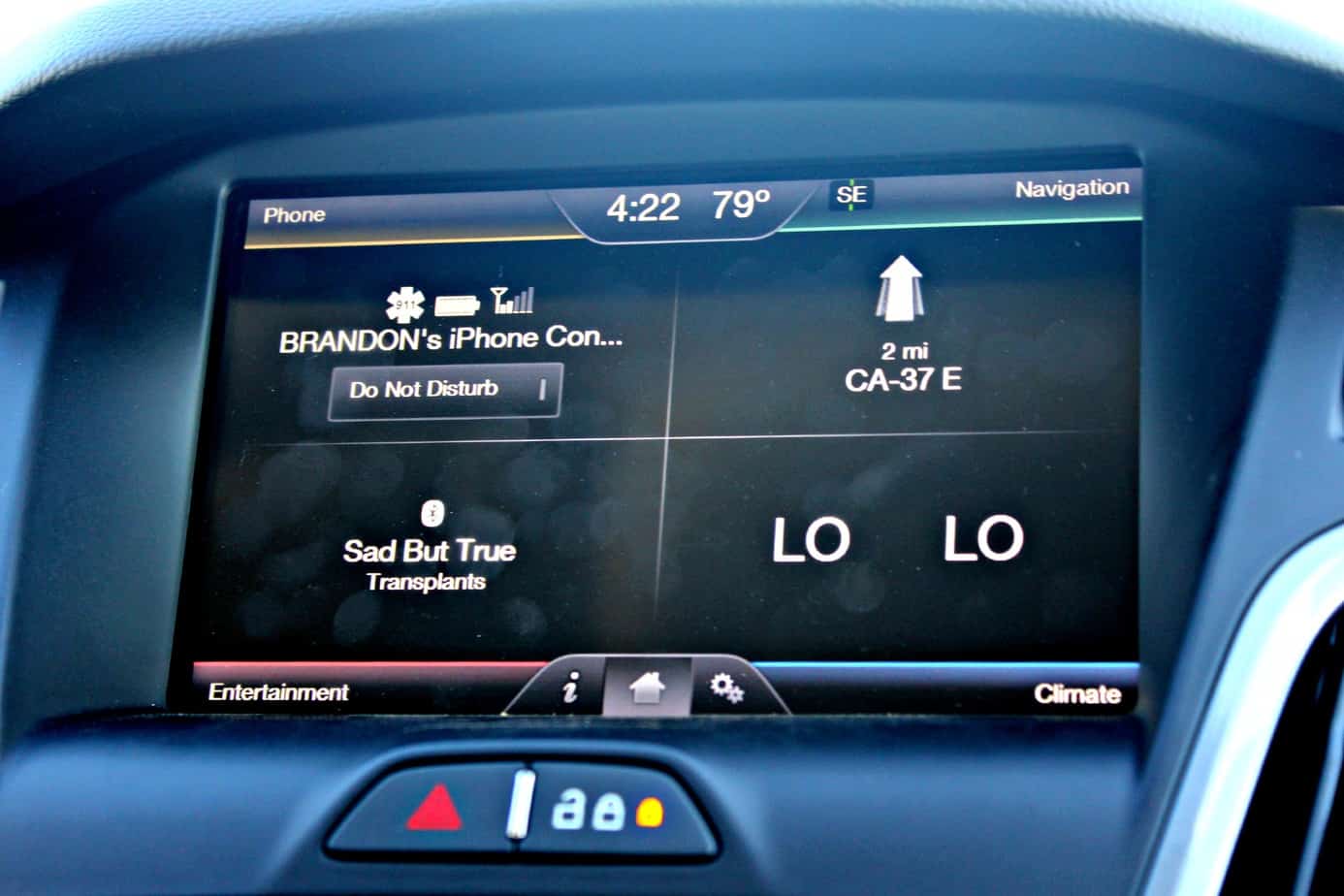 For example, here is what it looks like after we selected Navigation.
One of my biggest gripes in review cars is their navigation is hard to navigate through. Usually there are too many options and nothing is clear. Ford makes a great navigation system and one that is easy to use so you spend less time frustrated and more time on the road, enjoying your adventure.
To help from becoming distracted, the driver also has the option of changing the functions on the dash to be able to see turn by turn directions when it is coming up. This is so helpful for the driver when there is a passenger who is flipping through the music, as they can see when their next turn is just by glancing down at the dash for less than a second.
Overall I was thoroughly impressed with the changes the Focus has encountered over the years and finally feel Ford nailed it with the current design. If you are worried about the spaciousness inside the car, it was a lot more spacious than I imagined but I still wouldn't recommend it as an every day family vehicle. My kids sat in the back comfortably with their car seats, but my husband had to move his seat up a lot for that to happen. I, on the other hand, had no issues with leg room and was fine with the kids in the car.
The Focus Titanium was a fun car to drive. The suspension and handling were tight making it feel more like a sports car. The car that I once viewed as just a "commute car" has now become a car I view as a "fun, sporty car with great fuel economy."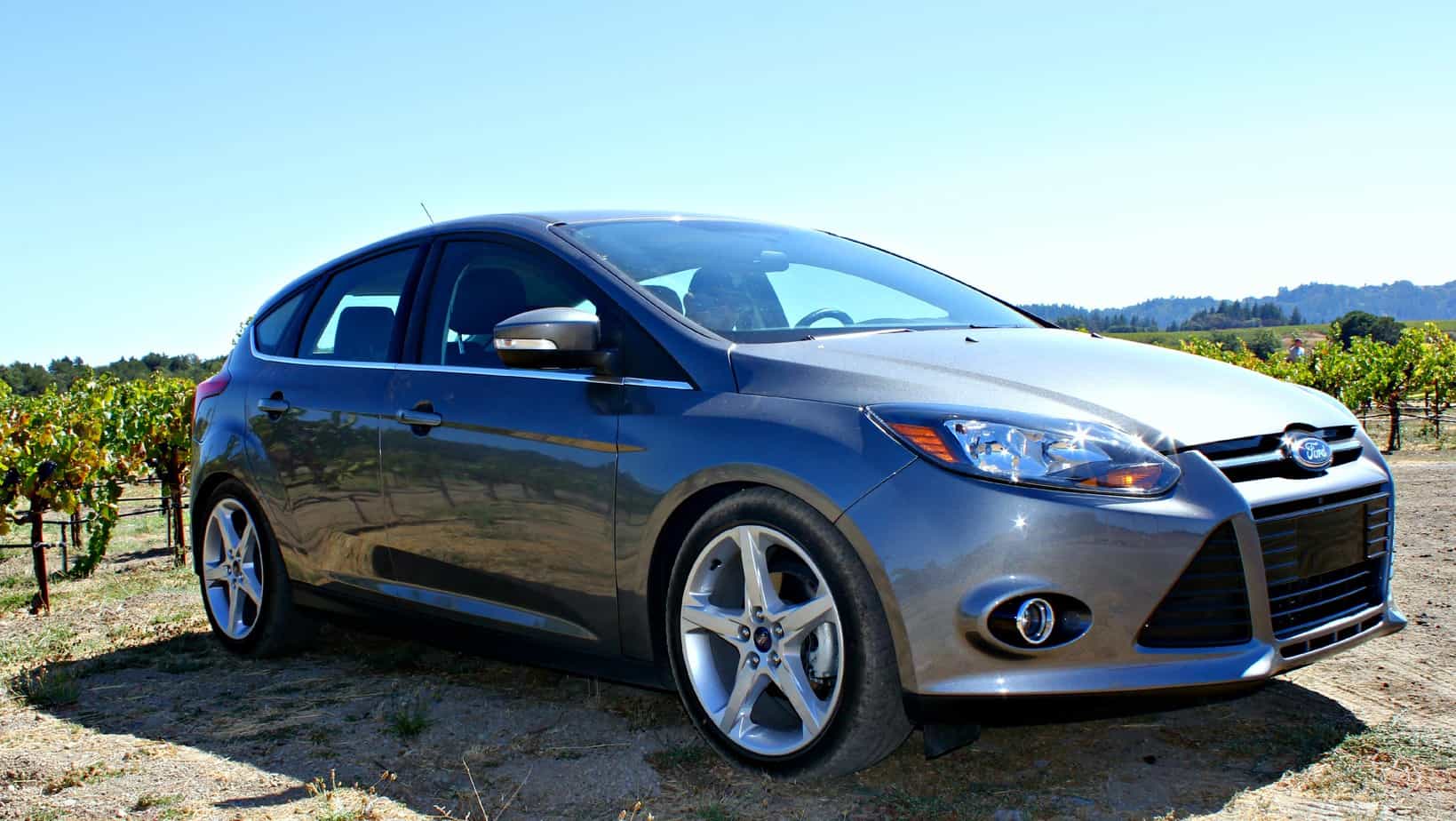 The 2014 Focus Hatchback starts at $18,625 and gets an average of 26 city/ 36 highway MPG. The model I drove, the 2014 Ford Focus 5-Door Hatchback Titanium, will run you around $26,300.00.
To see other models, please visit the Ford website at www.ford.com.
Disclosure: I received a vehicle to review, opinions are all my own.