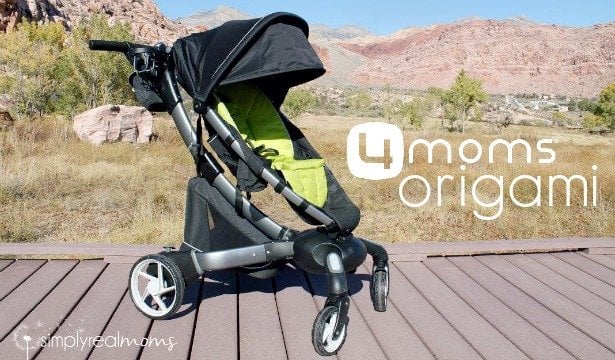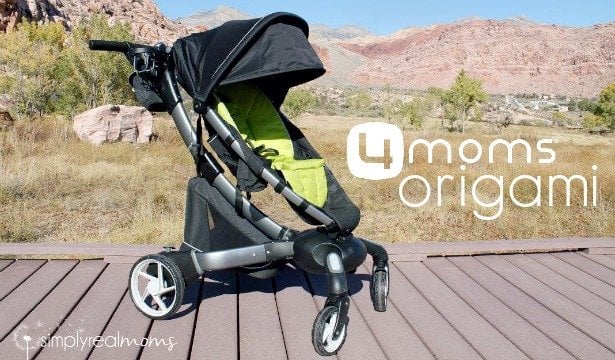 As a mom of three busy boys (ages 4.5, 2.5 & 1), I appreciate anything that makes life a little easier. I love that my minivan doors can be opened remotely as I walk up with a cart full of groceries and children. I am crazy about the idea of having my Amazon order delivered in just two hours. You can imagine my excitement when I was introduced to the 4moms origami®. Talk about a stroller that lowers the stress of taking your children out in public! This stroller seriously has more features than my husband's car.
At first glance, it appears to be just like a lot of other strollers on the market, that is, until you open it. With a twist and a push, the stroller automatically opens itself up, giving me extra hands to wrangle my munchkins as I get them out of the van.

When we finish with our errands, the stroller closes itself in the same way. It features a lock, so that curious children are not able to play the "open & shut the stroller" game when you're not looking and a built-in sensor prevents it from being closed when a child is sitting in the seat! When the stroller is closed, it has a luggage wheel on the front that makes it easy to move around. While it is a little heavy, it is very manageable when loading into your car or van.
The LCD screen shows the temperature, how far you have walked on your trip, total miles walked and if your child is sitting in the stroller.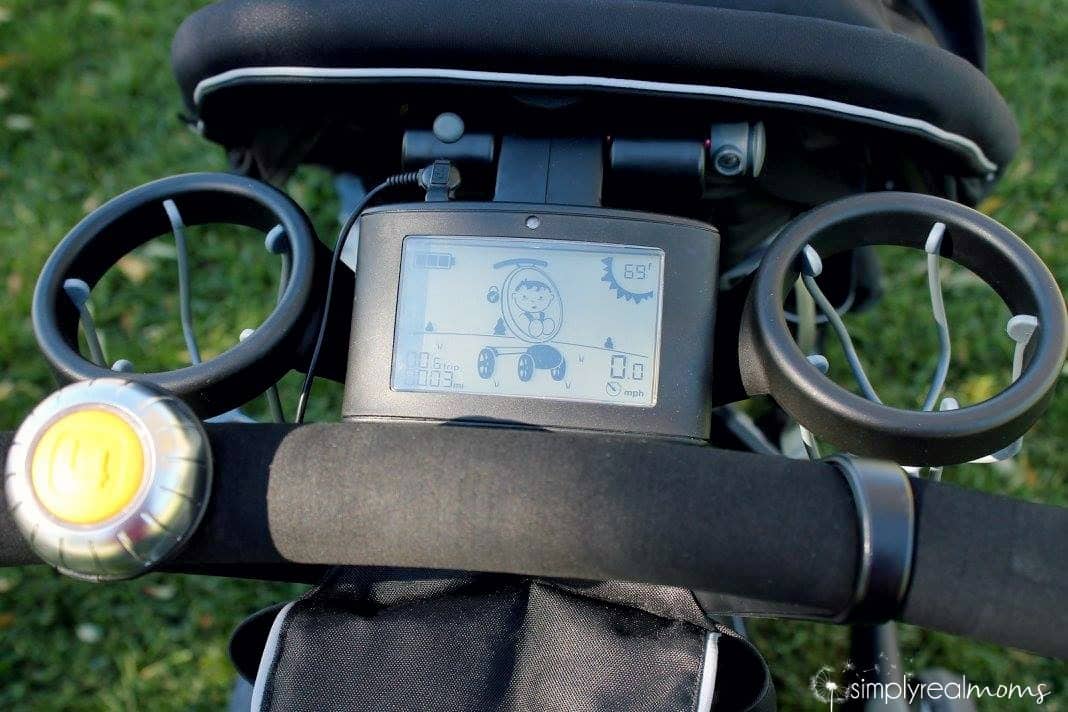 The screen can be customized with a boy or girl, as well as metric versus imperial systems of measurement. It also has an indicator so you know how much battery life is remaining. To recharge the stroller, you can plug it in or simply drive it. You read that correctly, it charges itself as you go. Brilliant! Not only does it charge itself, it will charge your cell phone. In the pouch on the handle, there is a USB connector to plug in your cell phone (which has come in handy on more than one occasion).
In the event that your battery dies, you are able to manually open and close the stroller.
Living in the desert, water bottles come with us wherever we go. With five people in my family, that is a lot of bottles. There are six cup holders on the origami. Two at the handle, two for the child sitting in the seat, and two behind the seat.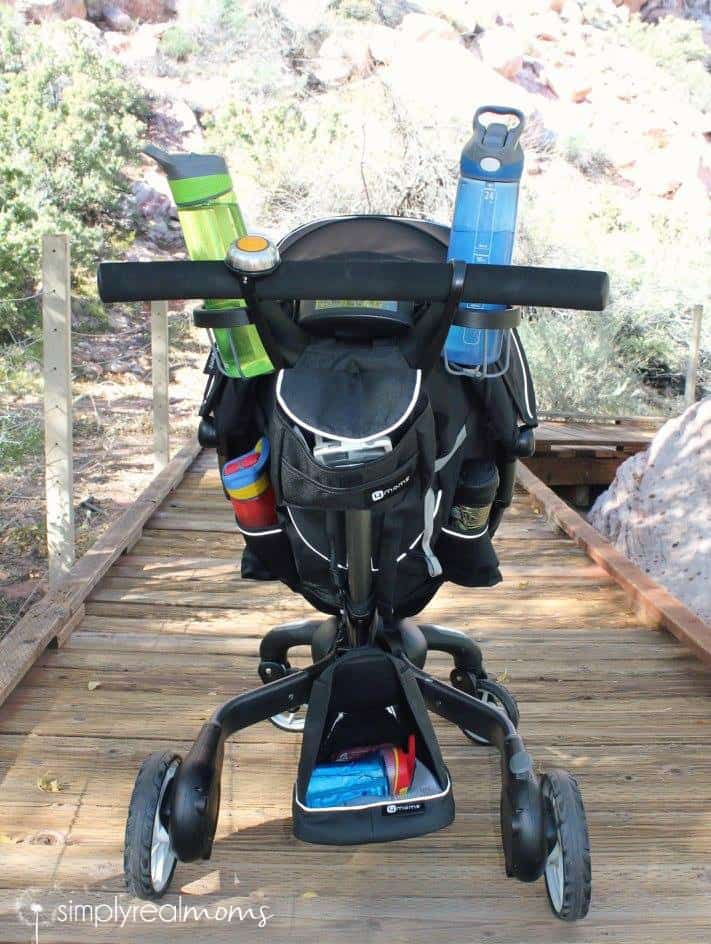 The cup holders for the child in the stroller are a little small for most of the water bottles we have, but it hasn't proven to be too big of an issue for my sons. The stroller also has a storage basket at the bottom, which is a necessity given that we travel with an endless supply of snacks, lovies and whatever "treasures" my kids have found along the way.
The large sunroof gives ample shade to your little one, keeping that bright sun out of their eyes, even when facing directly into it!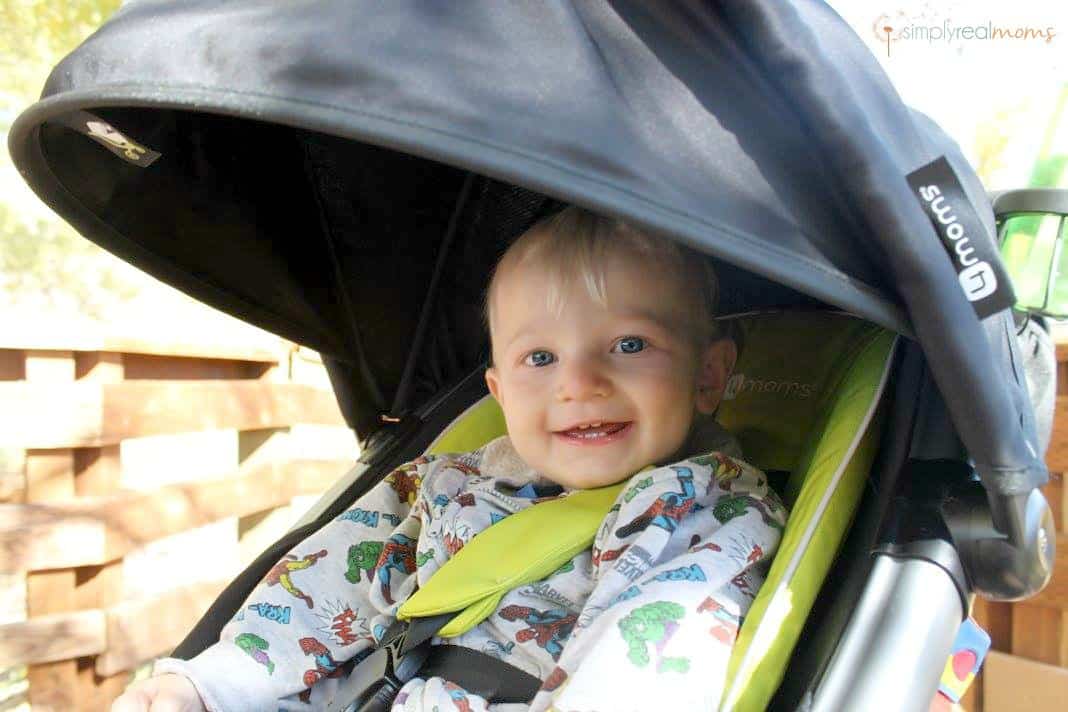 We took our origami out for trick-or-treating on Halloween, and I was so thankful we did. I was able to steer with one hand, which allowed me to hold candy buckets when my boys were "just too tired to hold them." The storage basket held all of the masks that they promised they would wear all night, but took off after the first house. It also has…get this…HEADLIGHTS!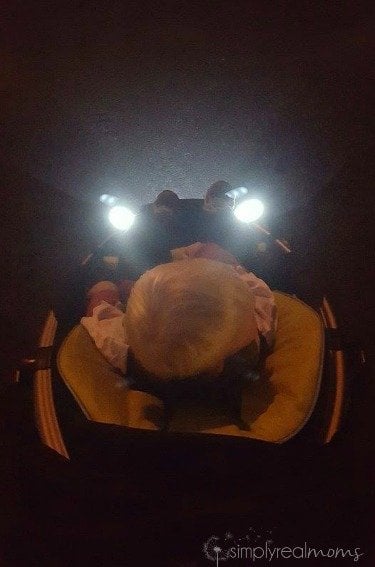 I found that the front lights were very helpful because our neighborhood does not have a lot of streetlights. Twice, the lights prevented me from stepping in something that looked questionable.
While the price is on the higher end, you definitely get your money's worth with the origami. It is one of the nicest strollers I have ever used. My boys love riding in it. The neighbor kids love watching me open and close it. I love pushing it. It's fabulous! You will not be disappointed by this stroller.
You can find 4moms:
ONLINE
FACEBOOK
TWITTER
INSTAGRAM
While we were given product for review purposes, all opinions are my own.