80+ Screen-free Summer Activities for Kids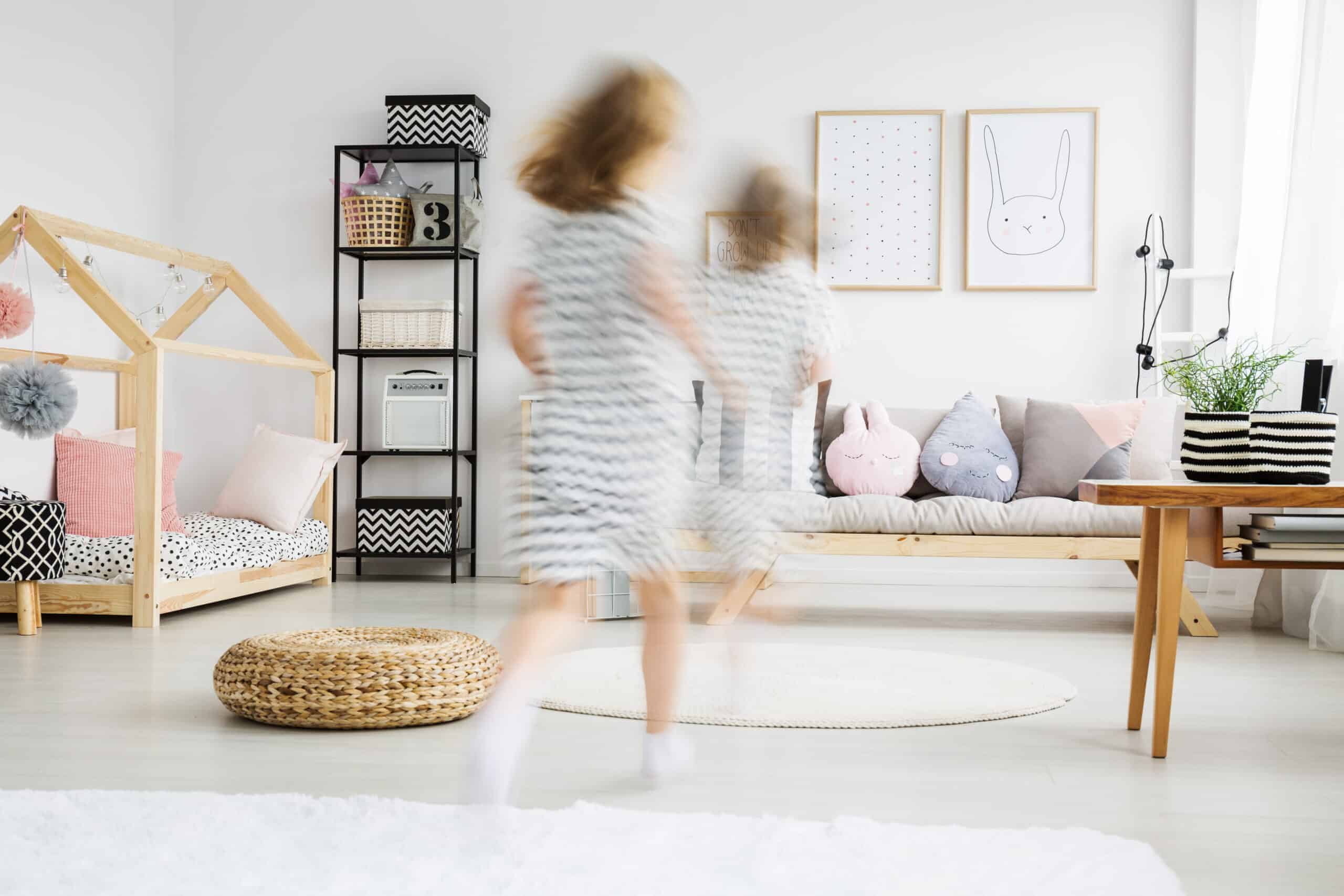 On the first full day of summer, my (elementary-age) kids woke up at 6:30 AM. By 8:00 AM they were whining "I'm bored!" incessantly. At that moment, I knew we needed a game plan to fight summer boredom so we started brainstorming. Together, we came up with this list of 80+ screen-free summer activities for kids and a separate list of 24 free or budget-friendly summer field trips.
As a work at home mom (WAHM), it's important that I get a few hours of time to work during the day without being interrupted every 15 minutes. But it was equally important that the kids didn't camp out all day mindlessly in front of the TV or their tablets just so I could get some work done.
Because of that reason, this list of screen-free activities focuses on activities elementary-age kids can do primarily on their own. There are a few activities that may require Mom's help depending on the age of your kids. You'll find those activities under its own category, or noted with a * next to it.
[elementor-template id="8302″]
Screen-free Summer Activities for Kids
Technology-free outdoor activities
Since kids are often cooped up in their classrooms most of the year and the weather is nice and warm in the summer, encourage your kids to get outside and play. Here are a few ways your kids can enjoy some fun in the sun this summer:
1. Water play: Kiddie Pool* or sprinklers
Don't have a pool? This H2OGO! Splash-in-Shade Play Pool is perfect for the whole family and it's a great way to stay cool with the UV protection sunshade.
2. Water balloon fight*
I personally love the Maoxian Water Balloons brand. They fill quickly and self-seal with a simple connector. They're also made from a non-toxic environmental protection material so I don't worry about harming the yard, critters or my kids after they bust all over the yard.
3. Have your kids play tag or race
This is such a simple idea, but it's a great way to get them outdoors and moving!
If you want to take it up a notch, get all of the neighborhood kids involved and put together an "Olympic games" event. They can make custom flags and special trophies for the winners of the events they put together.
4. Draw with sidewalk chalk
Sidewalk chalk is a classic outdoor activity in our house so every year we get a new 72-Count Crayola Washable Side Walk Chalk Set. You can easily pick up a basic set at the dollar store if you're on a budget, or get crafty and make your own.
5. Play hopscotch
This is another favorite summer game. Have your kids grab some sidewalk chalk to make the boxes and numbers and a random rock or stick to play!
6. Sports: Play soccer, football, basketball, volleyball, badminton or gymnastics
Spice up your kids' sports game with this Boulder Net Set. It comes highly rated and can be adjusted to play most of your favorite sports. It's seriously perfect for kids of any age.
7. Roller skate, scooter, bike
Last Christmas, my son got a Razor A Kick Scooter and he rides it everywhere! We highly recommend it and think it's perfect to scoot to the local park or a neighbor's house.
8. Obstacle course
My kids are obsessed with Ultimate Beast Master on Netflix, but since we're aiming to reduce screen time, you can make your own outdoor obstacle course with items around your house.
If want to take it to the extreme though, check out this Sonyabecca Ninja Obstacle Course Kit. All you need is two trees (or pillars, beams or bars) about 20-30 feet apart and you can create your own custom course. It comes with 2 gymnastic rings, 2 monkey fists, 2 monkey bar holds, heavy-duty ninja line, steel rachet, tree protector and carrying bag. (You might need to supervise this one though, Mom!)
9. Frisbee
A regular old frisbee from the dollar store would work just fine, but if you want to uplevel your frisbee game, these disc golf baskets and frisbee golf discs would be a fun addition if you have a big backyard.
10. Jump rope
To make jumping rope even more fun, I like to turn it into a game. Try turning on a song and having your kids jump until it ends, or you can have a contest to see who can jump the longest.
11. Bubbles
Bubbles are an easy outdoor activity that can keep kids of all ages occupied for a short time. You can grab a bottle of bubbles at the dollar store for budget-friendly fun, but if you want to take it to the next level you can get this Toysery Bubble Gun and enjoy thousands of bubbles in minutes!
12. Explore the backyard
To keep the kids occupied for a while, have them get some fresh air while they explore. If that doesn't sound exciting, create a scavenger hunt game for them. Simply list some basic items they would find outside (like a leaf, a grasshopper, a flower, etc.) and have them search the backyard and draw what they find!
13. Hoola-hoop
Hoola-Hoops are inexpensive yet can entertain the kids for hours. Pick one up the next time your at the dollar store, or you can order this adjustable Venseen Hoola Hoop on Amazon perfect for kids of different sizes and ages!
14. Water the plants or garden
Send the kids outside to water the plants or start a garden. If you don't have a big yard, you can still plant a few fruits, veggies or herbs in a pot on your patio and have the kids water it daily.
15. Play in the sandbox
If you're getting a new sandbox I recommend getting one with a cover to prevent unwanted critters and pests. This Naomi Home Kids Cedar Sandbox comes with a cover that transforms into 2 benches once opened. I personally like this one because it has a simple design that your kids are less likely to outgrow!
16. Fly a kite*
Depending on the age of your kid, flying a kite will most likely require Mom's help. The weather conditions also have to be just right to make this activity fun and exciting. You can find cheap kites at your local Walmart or sporting goods store or you can opt for a more durable one with raving reviews like this Best Delta Kite.
Screen-free indoor activities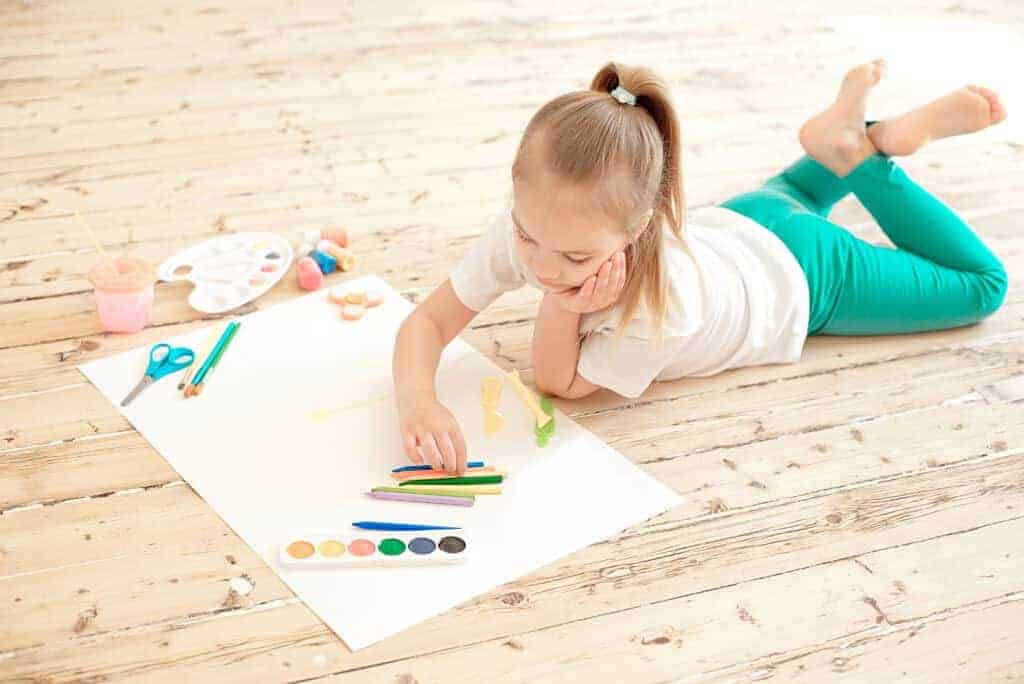 Whether it's too hot to play outside, it's a rainy day or you just want to spend some time in the nice cool air conditioning (AC), your kids can still enjoy a ton of screen-free activities indoors. Here are some fun ideas almost all kids love!
17. Read a book
Encourage your kids to read by starting your own summer reading log. Inside of the free Hello Sensible resource library, you'll find a free printable so that you can easily keep track of your child's reading minutes and create custom rewards for reaching certain milestones!
Don't forget to check with your local library too about their summer reading program – you don't want to miss out on the rewards they give away too!
18. Color a picture
Get creative this summer! Your kids can free draw on a blank sheet of paper or color in a cute coloring book.
My daughter, who is 7, loves coloring in her Color The Words of Jesus Christian coloring book with hew new favorite artistic medium — gel pens. It's a great calming activity that occupies for a long time and keeps her focused on the word and promises of God.
19. Draw on whiteboard
In my office, I have a portable whiteboard and my kids love taking it into the living room and drawing or playing hangman while I work. Drawing on a whiteboard is much different than coloring a paper because it's temporary and erasable!
If you don't have have a whiteboard, consider purchasing some lap-sized whiteboards. Your kids can take them in the car and can even use them for the next school year to help with homework.
20. Watercolor art or paint*
What kid doesn't love to paint? It's messy and fun! Grab your favorite watercolors or paint at your local hobby store and let your kids go to town!
If you have an aversion to messes or want to let your kids paint without your supervision, consider getting a Crayola Color Wonder Mess Free Praintbrunch Pens & Paper set.
21. Board or card games
Games are definitely a go-to summer activity! Some of my kid's favorite board games include Perfection, Uno, Guess Who, Payday and Sorry. Laser X is also very popular in our house right now too — this one gets them moving!
22. Dominoes
Whether you're playing Mexican Train Dominoes or stacking them in a crazy pattern to knock them down to watch the domino effect, dominoes are a great way to entertain the kids this summer.
23. Brain flakes
We learned about Brain Flakes when my kids went to daycare a few years back. Because my son loved them so much we bought a set for his birthday one year. To this day, they continue to be a favorite toy!
My favorite part is that it's an educational toy that develops spatial intelligence and thinking and helps them engineer all kinds of 3D objects with their imagination.
24. Legos
I don't know about you, but my kids can get lost in time with a set of legos. You don't need a fancy set the simple LEGO Classic Brick Box is all you need to start building your own creative toys!
25. Puzzles
Puzzles are another great brain-stimulating activity that kids can play indoors. It's important to make sure you have age-appropriate puzzles available to keep challenging your kids!
26. Bingo
If you're on a budget, you can have your kids make their own Bingo cards and numbers, or you can opt for the fancier State Fair Bingo set for a more formal affair. Either way, bingo is a great game to keep the kids busy!
27. Playdoh
Love it or hate it, playdoh is a kid-favorite. Bust out the Play-Doh, like this Fun Factory Mega Set and let your kids' imaginations run wild as they sculpt and mold into new creations.
28. Barbies, dolls, action figures
Another fun indoor screen-free activity is to play with Barbies, dolls or action figures. It allows your child to solidify social skills, develop language and use their imagination.
29. Complete their chores
Chores are part of our daily summer routines! In our house, we implement expectation-based and commission-based chores to teach our kids the importance of both contributing to the family and working for their money. If you'd like to use the same system to keep your house tidy and raise responsible kids, read about it here!
30. School workbooks
Even though school is out, I think it's great to have your child practice in a grade-specific workbook so they can continue to hone the skills they were learning at school. You can pick up a school workout that meets your child's needs at your local supermarket, discount store or even wholesale store.
31. Flashcards
In addition to school workbooks, you could have your child practice using flashcards. If you don't want to invest in a new set, you can have your child make their own on some simple index cards!
32. Hide-and-go-seek
Hiding in the closets and under the bed was always one of my favorite games as a child. Encourage your kids to play hide-and-go-seek especially when it's too hot outside or raining!
33. Write a story or note
Another great independent screen-free activity is to have your kids sit down and write a short story, draw a comic or write a handwritten note. When they're done, they can read it out loud or put it in an envelope and mail it off to someone special!
34. Take a nap
Some days we all just need to rest. Momma, that includes you! Remember that just because your kids don't have an official nap time anymore doesn't mean you can't make them lay down in the middle of the day and snooze!
35. Listen to music/ Dance
36. Stations
37. Paper airplane race
38. Call a friend*
39. Organize your room
40. Play with toys
41. Bubble bath*
42. Play dress up
43. Race cars
44. Make a treasure map
Imagination play
45. Puppet show
46. Superheroes
47. Pirates
48. Teacher & students
49. Fashion show
50. Restaurant
51. Grocery shopping
52. Cowboys
53. Astronauts
54. Tea party
55. Doctor & patient
56. Play favorite movie character
57. Fireman & policeman
58. Rockstar at a concert
59. Santa's workshop
60. Make a play
Independent crafts
61. Brown sack puppet
62. Make a restaurant menu
63. Create a scavenger hunt
64. Paper plane
65. Perler beads*
66. Construction paper art
67. Paper plate animals
68. Make a rainstick
69. Popsicle stick airplanes
70. Pipecleaner creations
Crafts with mom's help
71. Special craft*
72. Bake a treat*
Get your kids cooking this summer by baking a fun, delicious treat!
73. Science experiment*
74. Walk the dog*
75. Painting*
76. Nature hike*
77. Homemade manicure/pedicure*
78. Plant seeds*
79. Play Pokémon-Go*
80. Tie-dye shirts*
---
Your turn…
Can you think of any other fun screen-free summer activities for kids? Help a mom keep her sanity by leaving a comment with some other ideas.
[elementor-template id="8302″]