Amazing World by Ganz: The Best Online Game for Kids
I am always on the hunt for fun, age-appropriate games for my six year old. Since he started Kindergarten last year, we realized how important it is to teach our children basic computer skills. The sad truth is there aren't many games out there that he can play that are targeted towards his age group. We have also had problems with many online games as ads are always popping up and my son wants to click on everything and anything. We have been searching for the perfect computer game and finally found one, and guess what? It is FREE to play!
Amazing World is the newest virtual world from Ganz Studios, a colorful 3D world where players discover, create, and make new friends in a controlled environment- you've never seen a world like this before! This vibrant world is bursting with energy and more wacky characters than you can imagine. Wander through a kaleidoscope of colorful settings, make new friends and play hundreds of challenges and quests. Explore fantastical zones as you accept challenges by some zany hosts! Win, and bring great prizes back to your home zone to create your own Amazing World™ Home Zone. Design, chat and collect rare prizes. With both colorful plush toys and figures, there are lots of product choices for fans. You'll be amazed! Amazing World is a free game for all kids to enjoy, but by registering a secret code from an Amazing World plush toy or figure, kids will bring their favorite characters to life and receive exclusive prizes!
Check out this video below to see it in action:
There are two ways to play Amazing World—  The free version or by purchasing a membership. With the free version, you simply fill out the quick and easy registration form, download and start playing! The other option is using the full version of Amazing World. Your child can increase their experience with Amazing World by purchasing a Zing and registering it. Memberships range from $5.00 to $7.95 per month, with the lower rate accompanying a one-year subscription.  This will bring the experience to a whole new level by allowing them to have access to all items in the World Shop, wardrobe changes, unique prizes, and more.
What are Zings?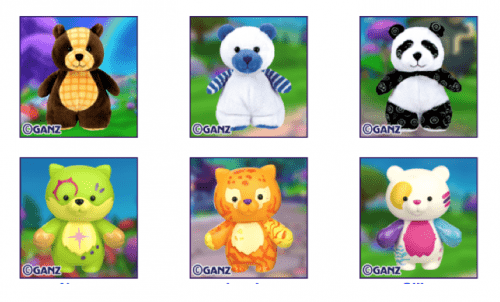 Zings are adorable plush toys from the Amazing World game. Each plush toy comes with its own secret code that unlocks an exclusive virtual item. My son has Astra, the cat! "Astra has an eye for astronomy and sense of wonder!  She loves to spend time watching the skies and naming stars.  Astra makes sure to stay grounded by playing with her friends and sharing her stories of stargazing." Astra has not only been his companion while playing Amazing World, but this adorable plush zing has been his sleeping buddy and has even gone to school with him. Zings are great toys to have whether you are a paying member or not.
My son absolutely loves Amazing World! In fact, he asked me to record his take on it. Here is what my six year old has to say about the game:

As you can see, Amazing World is both kid and parent approved! You can download the game for free by visiting: www.amazingworld.com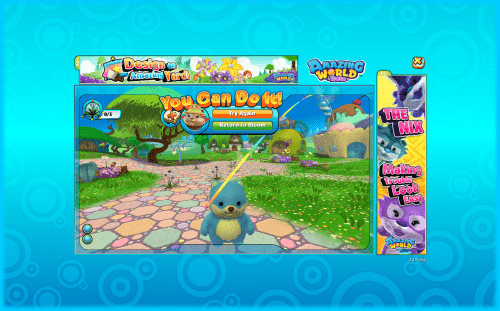 Now here is your chance to "Tell The World About Amazing World"! You will be entered to Win Two Amazing World toys. Here is how you enter.
Copy and paste this phrase into a tweet.
Tweet anytime between 9/11 and 9/19 at 11:59 pm EST.
Each tweet will earn you one entry into the contest!
Winner will be notified via Twitter.
Come discover and explore Amazing World, a new free‐to‐play 3D virtual world full of challenges and fun! #AmazingWorldGame http://bit.ly/AmazingWorldGame @SimplyRealMoms
Good Luck! Now head to Amazing World and register your Zing now! It is free-to-play! I will see you there!
** I wrote this post while participating in a blog tour conducted by Burst Media on behalf of Amazing World by Ganz. I have been compensated for my time commitment to the program, but my opinions are my own. **