Basecamp Hotel Tahoe South: Family Room Review
Lake Tahoe is one of my favorite destinations I have ever been to, and I am lucky to live close enough to visit when I can. There is just so much to do no matter what season you visit. From skiing and snowboarding in the winter to paddleboarding and hiking in the summertime, Lake Tahoe is a destination everyone can enjoy.
Recently we stayed at Basecamp Hotel Tahoe South. This super popular hotel is the original Basecamp Hotel and has had my attention from the moment it opened. With several themed rooms, you'll enjoy your time inside just as much as you do outside.
For our trip, we stayed in the Family Room at Basecamp Tahoe South. This featured room is the perfect size to share with the whole family. With two queen beds and two twin-sized loft bunkbeds overhead, plus a balcony, this room has plenty of space for everyone to relax and sleep in.
If a family room isn't your thing, they have regular rooms available, as well as other themed rooms like The Great Outdoors which features an indoor tent, king bed, camping chairs, a picnic table and a faux log fire.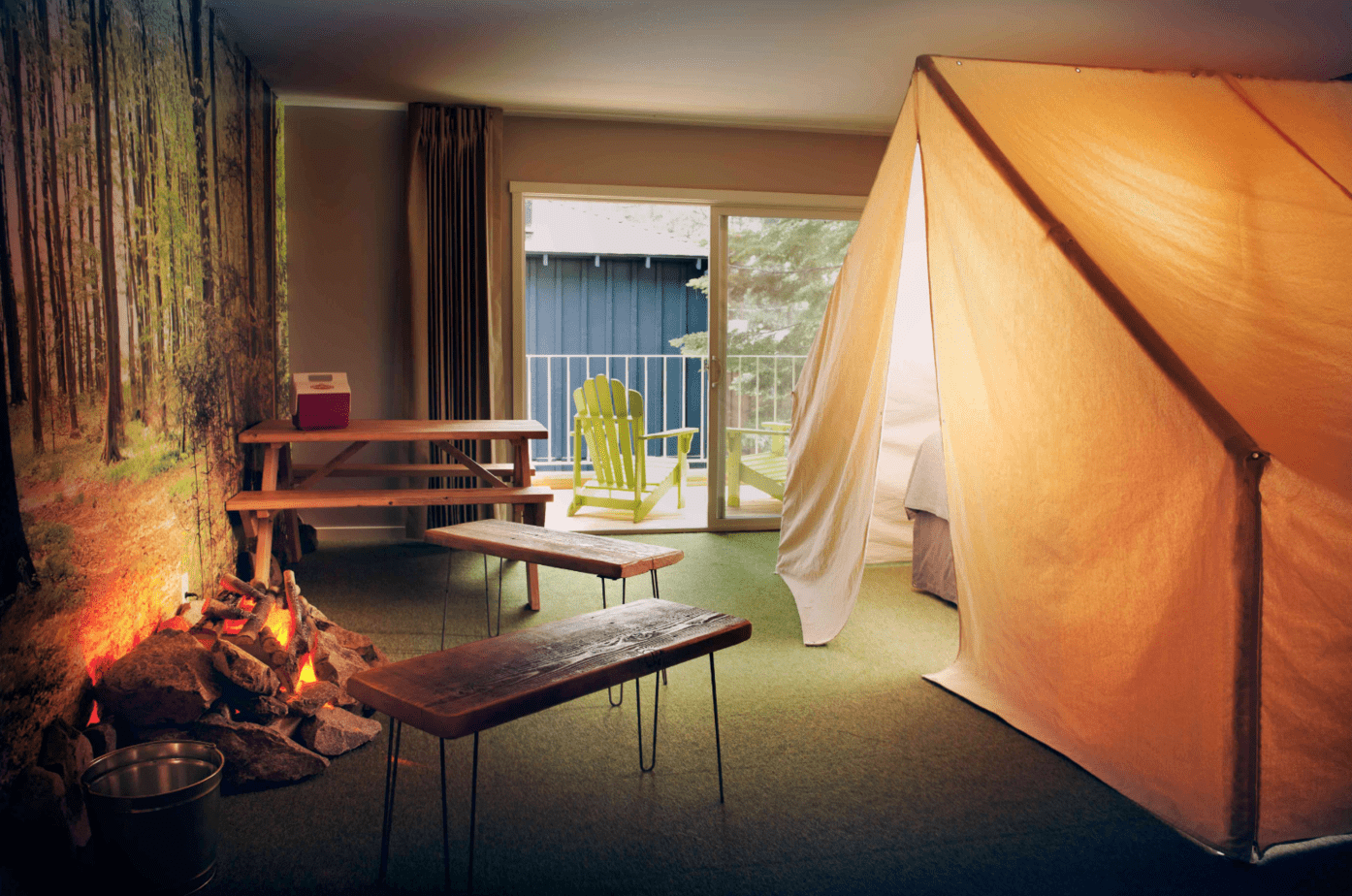 I've never stayed in a hotel like Basecamp Tahoe South, this hotel is seriously fun and offers guests a lot to do on the property.
One of our favorite things we did during our stay was visiting the beer garden, which actually happens to be extremely family-friendly. On one site, you will find Outpost Brewing Co., which has an assortment of beer and nonalcoholic drinks.
You can order food and drinks right from the brewery and sit outside while enjoying the atmosphere and meeting new friends. During the evenings they also have live music from local musicians.
If you're looking for a little competitive gaming, Basecamp Tahoe South has ping pong and cornhole for the family to play as well.
To stay warm during the chilly nights, you'll find fire pits all around the property as well as two hot tubs to soak in and enjoy the fresh, crisp mountain air.
When you're ready to venture out of the hotel, you'll find plenty to do that's within walking distance from the hotel. Just less than a block away from the Nevada border, you can head to one of the numerous casinos for gambling and fun. Less than a 5-minute walk, and you are at the famous Heavenly Village, where you can shop, eat, listen to live music, snowboard, or take a ride up the gondola and take in the views.
Being a guest at Basecamp Tahoe South also gives you day passes to a private beach where you can see for yourself why Lake Tahoe is truly a magical lake.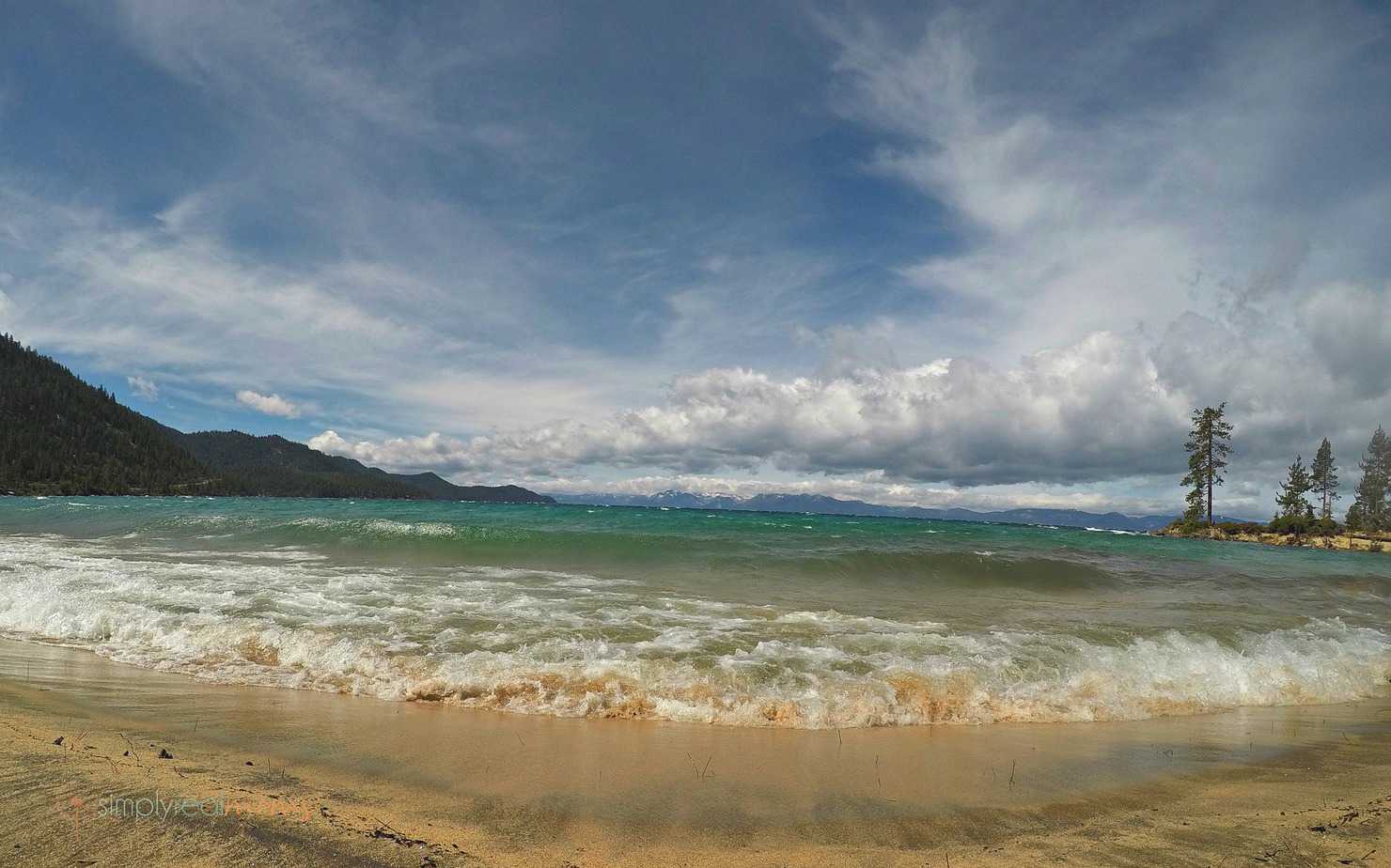 Being that Lake Tahoe can get busy during on-season months, parking at the hotel can get a little tough in the late evenings/nights, so plan accordingly. We went out for a bit and got back around 9:30 pm and there were no spots available in the designated parking spots as well as around the building. Other than that, we had an incredible stay here and will definitely be coming back.
Wherever your adventure takes you during your visit to Lake Tahoe, Basecamp Hotel will be waiting for you. To learn more, please visit: basecamptahoesouth.com. If looking to stay across the lake, please check out Basecamp Tahoe City. Some of my favorite parts of the lake are there!
Huge thanks to Basecamp Hotels for comping our stay. All opinions are my own.