Can You Really Teach Your Baby To Sleep?
"Hire a sleep doctor? Why would I ever do that? I have raised 2 older children perfectly fine without the help of a professional."
Those exact words came out of my mouth when someone told me I should look into getting professional help for my 18-month-old. You see, Merrick is my last child and the one I struggled with the most – not just with sleep, but breastfeeding as well. No matter what I did, I caved in. The thought of trying to teach him to sleep without having to nurse, or even sleep through the night, gave me anxiety to the point of depression. I was well beyond exhaustion and sleep deprivation as he had not slept once throughout the night, and it came to the point where I needed to do something about it.
We had tried several times to get him to sleep in his crib but after 40 minutes of hysterically crying, one of us would go get him. It was so hard to hear him, and to think that he thought we were abandoning him, broke me. His pediatrician said he was playing us, but deep down I knew there was no way I could just let him cry it out, but I didn't know where to turn. I needed someone who could be with me every step of the way to coach me about what to do and be my moral support.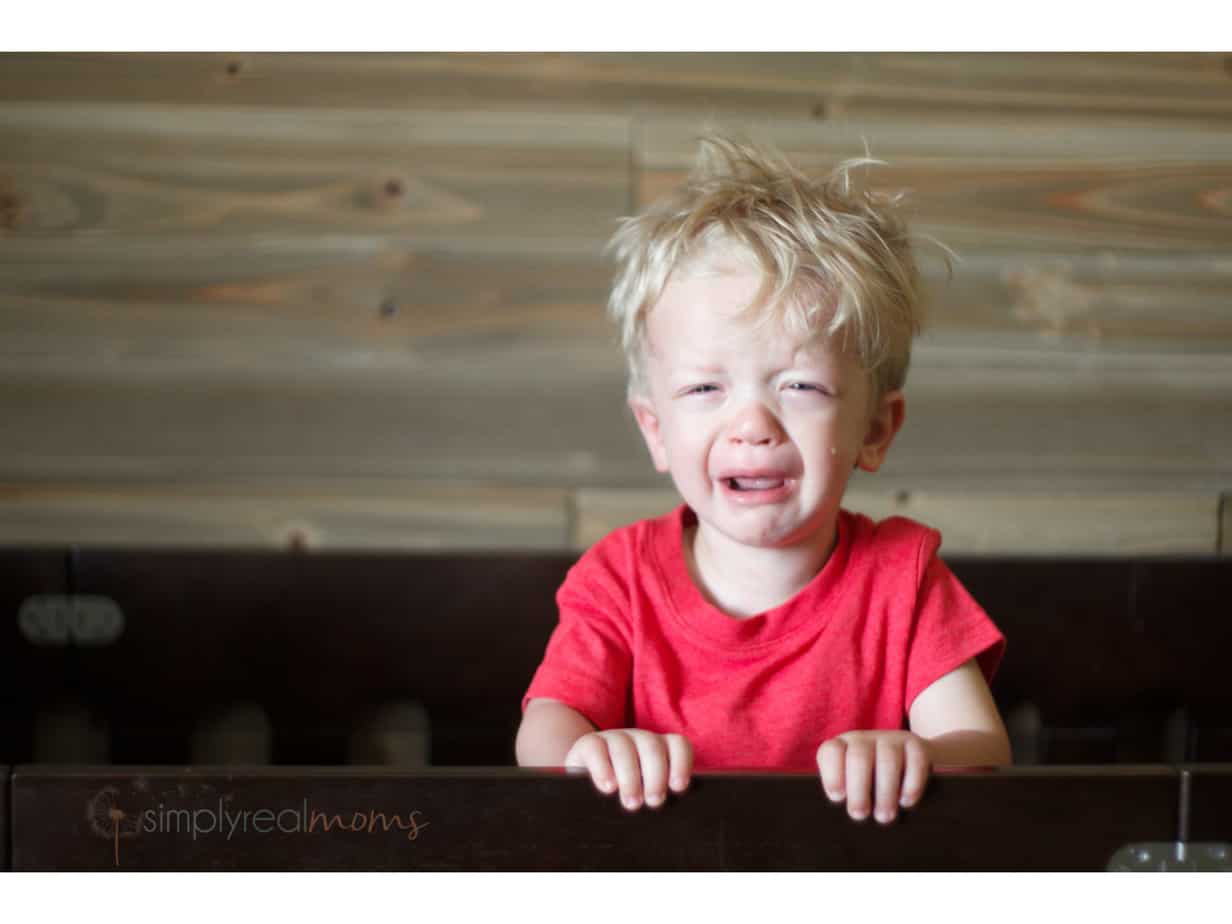 Enter Dr. Sarah Mitchell – The sleep guru. The Fairy Godmother you never knew you needed. The one who got us through our dilema. The one who I literally can't thank enough. 
It was a random day of the week where I literally had had enough. You know those days you wake up and decide today is the day we are going to change things? I had probably gotten around an hour total of sleep the night before thanks to Merrick wanting to nurse every, what seemed to be, 10 minutes. Not because he was hungry, because he wasn't, he was a year and a half at this point. But because I had taught him that this was normal – and sadly, this was most nights. Our "good" nights were him waking up about every 2 hours to nurse.
After searching through all her positive reviews on Facebook and on Yelp (There was SO much positive feedback) I sent her an email. I had no idea where to even begin and I was overwhelmed with the idea. There was something in her email, about the way she spoke to me that I knew she was it! She was who I needed to help me through this process.
She booked our initial video conference where we went over everything! His eating schedule, sleep schedule, how our daily routine looked like, and so much more. She assured me that no matter what, we would figure things out because no two children are alike and that's why she creates personalized routines that are based on the specific child.
We went over the plan she created for me in detail and what I loved was the fact she made it so easy to follow that it didn't leave me nervous or overwhelmed. She slowly eased my son (and me) into each step: from breaking his nursing to sleep, to learning to sleep on his own in our bed (we had co-slept since he was born), to transitioning him to his crib, to him learning to put himself to sleep in his crib. All this in just a 2 week time frame.
Dr. Sarah would check on me daily, almost hourly, through a spreadsheet and called me if I needed to talk through things. I honestly know if it wasn't for her, I would still be where we were.
I now have an idependent, happy and well fed son who sleeps through the night and can self soothe himself. My state of mind is now clear and I have more energy. I am no longer walking around sleep deprived and depressed. His father can now help with the nightly routines and we all wake up in great moods ready to take on the day.
These are our real struggles and real results:
This process wasn't easy. I cried a lot in the beginning. But I knew that my son only knowing how to nurse himself to sleep and not sleeping through the night wasn't benefiting anyone. He needed to be well-rested and he needed to be TAUGHT how to do that. By the third day, it got easier, then it got hard again when we transitioned him to sleeping in his crib (probably the hardest transition), but you know what? Over the course of our time with Dr. Sarah, even that got easier. She did some adjustments to how we handled his crib transition and it made a world of a difference.
I can't express enough on the benefits of a sleep "teacher." After going through this process with one, my only regret is not hiring her sooner. Dr. Sarah Mitchell of Helping Babies Sleep is:
Experienced, sympathetic and has proven results.
A mom – us moms need to stick together and she knows firsthand the struggles.
Whether you have an infant or a toddler, struggling with naps or bedtimes, co-sleep or not, she can personalize a schedule for your needs,
You don't have to be local – I live several hours away and our communication was done through a simple spreadsheet, phone calls, and 1 video conference call.
She has multiple packages to suit your budget.
She really is an expert!
If you're struggling with your baby waking up, check out this short video Dr. Sarah made for us on 2 reasons that could be happening:
If you'd like more information, I'd encourage you to check out Dr. Sarah's website. She has so much valuable information and you can easily inquire about her services from there: helpingbabiessleep.com
Follow her on Facebook
Check out her Yelp reviews
(I received complimentary services in exchange for an honest review. All opinions are my own – she truly changed our lives for the better!)