Our Candid Review: Landmark Forum for Young People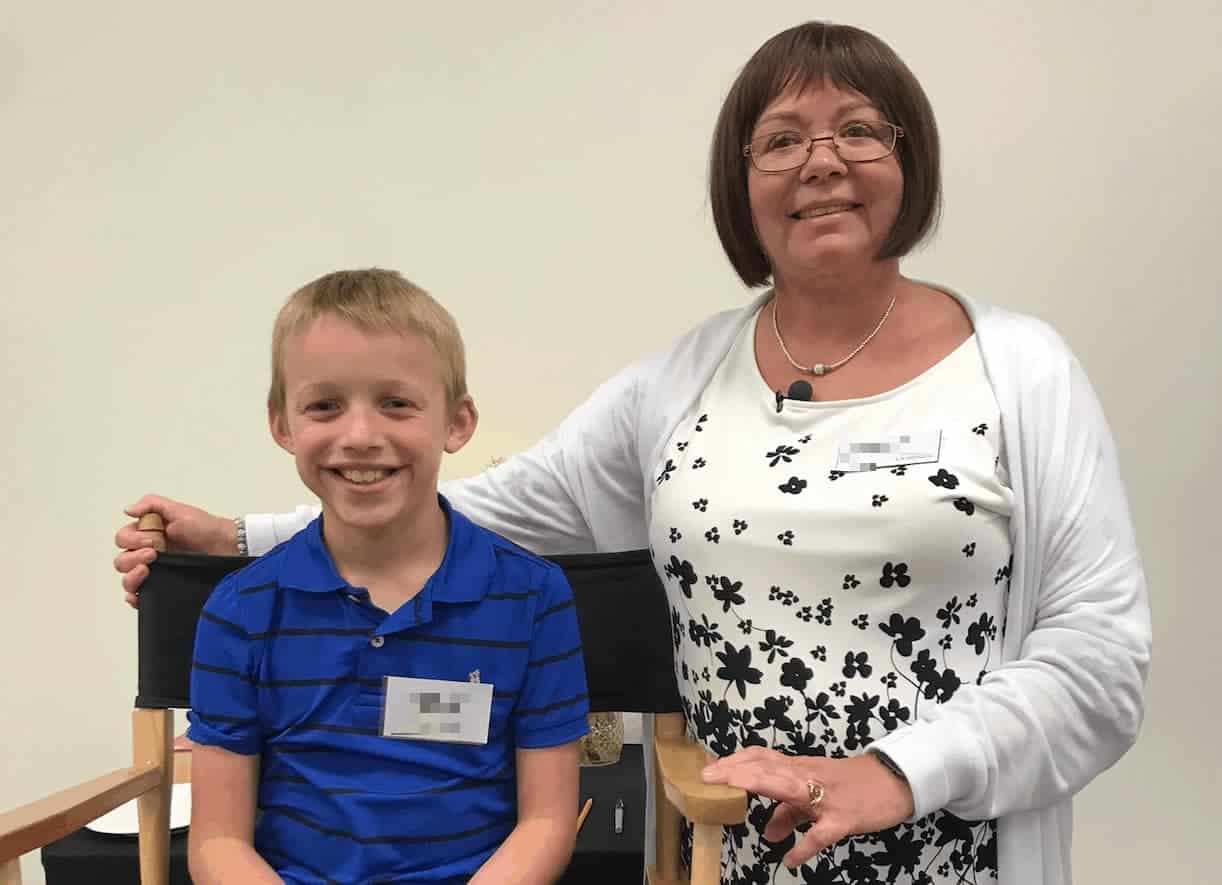 Disclaimer: The views and opinions expressed in this article are those of the authors and do not necessarily reflect the official position of Landmark Forum Worldwide. The author is not affiliated with Landmark Forum Worldwide and does not receive commissions or kickbacks should you register for a course.
---
My 9-year-old son just completed the Landmark Forum for Young People, and we wanted to share our candid review of our experience in the three-day course.
I do want to preface this post by saying that our experience is just that — ours. No two people experience the same thing when going through a self-discovery personal development course, so if you're considering registering your child into the Landmark Forum for Young People, keep that in mind that your child's experience may look nothing like mine.
First, a little backstory:
How I Got Involved With Landmark Worldwide
In March 2017, I was asked to be a partner with a website and marketing company. Since my other business partners had all completed the Forum, I was asked to complete the 3-day personal development course before coming on board so that we could share a common language and shortcut common breakdowns most businesses go through.
Of course, I said yes.
After experiencing various personal and professional breakthroughs in the Forum, I went on to take the Advanced Course and finally, the Self-Expression and Leadership Program (SELP) to complete the "Curriculum for Living" in March 2018.
Throughout my education at Landmark, I kept thinking that my son would get a lot out of the course if he were to take the Landmark Forum for Young People. I could see that he was already creating stories at just nine years old. For example, he would say things like:
"I'll never be good at math; I'm just a drawer (artist)."
"You like my sister more than me."
I wanted him to break free from those limiting beliefs so that he could create endless possibilities. If he could grow up in a world where circumstances and life events didn't have the last say on how his life would go, I wanted him to be apart of it. After my advanced course in October, we enrolled my son for the June 2018 Landmark Forum for Young People in Dallas, Texas.
Our 3-Day Experience With the Landmark Forum for Young People
Day 1 – friday
Nerves
The morning of the event, my son and I both felt nervous.
He's already had some exposure to Landmark when he went to an introduction for Young People back in October with me, but 9 Months had passed since then. So I've been coaching him a bit, setting some realistic expectations. I've been telling him…
Landmark's Forum for Young People isn't like school.
It's not necessarily designed to be "fun."
You can be open and honest.
This course is designed to help you look at your life and sometimes that's hard because it brings up a lot of emotions.
Between the coaching and walking into a new place where you're not sure what to expect, I decided it was normal to experience some nerves.
Check-in
At check-in, I noticed the people assisting spoke and looked directly at my son for all communication. They didn't want me to help my son clip on his name tag because he'd need to do that throughout the course on his own. Of course, it made sense since this course primarily focuses on empowering children to take responsibility. It caught me off guard because I have been so conditioned to speak on behalf of my son and make all the arrangements for him.
While we were checking in, we were all distracted by a girl who was throwing a massive fit in another part of the room. Clearly, she didn't want to be there. At that moment, doubt flooded my thoughts. I was scared my son would experience that same thing – overwhelm, panic, and anxiety. (My son has a history with that.)
After we got checked in and I walked my son to the course classroom and said goodbye. I could tell he didn't know what to do with his snacks, so I told him to write his name with the sharpie. I started to go into the room to help, and they informed me they'd help him with that. Parents were not to go into the course classroom. So, I waved goodbye and went out to the car.
More nerves from mom
When we were pulling out of the parking lot, I felt my emotions swell with anxiety. Between the thought of my son throwing a tantrum like that little girl and remembering the hard topics some people shared about in our adult Forum, I immediately wanted to shelter my son. He's only 9; he's my baby!
An hour after dropping my son off, my anxiety was still high. I had to take deep breaths every few minutes, and I couldn't focus on work so, I kept busy by cleaning the kitchen. I've never had an anxiety attack before, but it felt like I was having one so I reached out for support. First, I asked our church small group moms for prayer over our nerves and for God's hand to be in everything my son was learning and discovering for himself.
(Side note: So that you know, Landmark is a secular organization that doesn't bring up any religion. Trusting and following Jesus is all my personal beliefs.)
I also texted one of my business partners, who lovingly reminded me that my anxiety was all stemming from a story I was creating. (Duh!) Shortly after that, my nerves calmed.
End of day 1 insights
When I picked up my son, he was grinning ear to ear. He said he had an excellent first day, but it was boring because all they did was sit all day except for when they had meal and bathroom breaks.
He was most excited about their cookie selection on their lunch buffet and was excited to go back for the same reason. 😆
He told me that they distinguished "story vs. what happened". One of the stories he had was that I "forced him to go to Landmark." He discovered what happened was that he wanted to go to Landmark and I wanted him to go to Landmark, and that's why he was there.
At the beginning of the day, he said he felt a little uncomfortable because…
He didn't think he'd like the teacher (forum leader)
He thought Landmark just wanted to take the money my husband and I had been saving for our house.
He thought that they would be mean to the kids.
He said that as the day went on, he felt more comfortable and went up to the mic "17 hundred billion times" to share.
Wait, back up…
Did he say he was worried they were taking our money? My kid didn't have to pay for this Landmark education so why was he concerned about our money? If there was any other lingering anxiety I had been feeling, it was 100% squashed as we talked through that conversation. I became present to the fact that I have no clue how my son perceives the world and this course was helping him navigate through insecurities and limiting beliefs I didn't even know existed.
Day 2 – saturday
My son woke up eager to get to Landmark for their chocolate chip cookies on the lunch buffet. If there's enough left, you can go back for seconds and thirds. #boys
Around 12:30 PM on their lunch break, I got a call. My heart sank thinking the worst. The only time I ever get calls during the middle of the day from school or any other caretaker was when he was in trouble. (There I go bringing the past into the present.)
On the other end of the phone was my son who was so happy I could hear the joy in his voice. We chit-chatted a bit about what he was learning, and then he told me that he needed to thank me.
"Thank you, Mommy, for giving me life. If it weren't for you, I wouldn't be alive." What a sweet moment!
He also talked to my husband who was experiencing a headache at the time. When my son heard about that, he lit up. "Daddy, do you want to get rid of your headache. I have a tool that can help!"
As I listened in on their conversation, I could tell my son was cheerful and that he was able to express himself and contribute in a meaningful way. My husband on the other hand, who is not a Landmark forum graduate, was a bit skeptical about this method to get rid of his headache but played along.
A few hours after that phone call we made our way to the center for a parent meeting.
Parent meeting
Before the parent meeting began, we all checked in and signed a confidentiality agreement. While I'm not able to share the contents of the meeting, I can tell you that it was so helpful to look at the ideals we hold onto about what it means to be a perfect parent and see what there is to give up around those. We got to share and explore together as a family and a community.
My husband has never participated in Landmark's work and, to date, isn't interested in taking a course. I'm thankful that he and my daughter came with me to this meeting. While he has some reservations, he supports my son and me on our journey through Landmark. He and my 6-year-old daughter actively participated in the session, and while he may not admit it, I know he got a lot of value from it.
Towards the end of the meeting, the course supervisor advised us to let go of the expectations we hoped would come from our kid's participation in the Forum. If we hold onto those expectations, we might miss some other areas where they've transformed.
End of day 2 insights
My son was all smiles again at the end of day 2. He shared tidbits here and there throughout the night.
I asked him if he ever cried during the day (because I remember crying every day in my adult Landmark Forum). He said he did not but almost cried once when his teacher shared about the time her parents died. He said he got sad thinking about that and what it would be like if we died. That opened up an opportunity to talk about that as a family over dinner.
That night, I found myself enjoying my son's company, quietly watching him. I noticed he was funnier, more confident, and noticeably more loving towards me. I am not sure if my son was transforming before my eyes, or my listening of him transformed. In either case, I got to enjoy being with my son newly.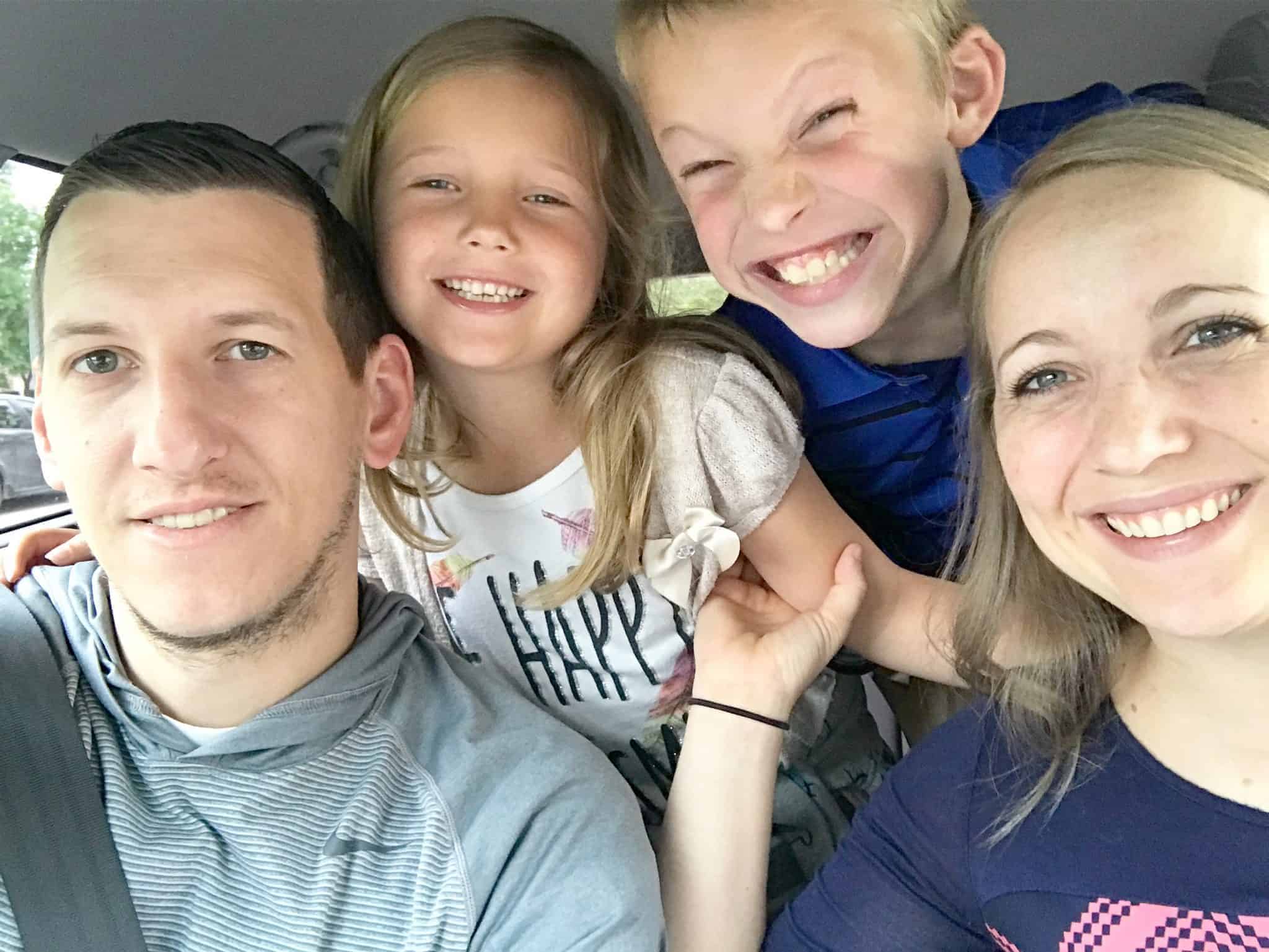 Day 3 – Sunday
On the last day, the families were quite involved. We were in the course room with our son from 9:00 AM to 10:30 AM and again at 3:30 PM for the course completion. For both meetings, we checked in and signed confidentiality agreements.
Morning session
That morning meeting was like we were in the Forum. The parents shared and received coaching while the kids listened to what the parents had to say. As a group, we distinguished some of the stories we carry around as families and parents that lead to upsets and breakdowns.
That particular morning, our family was having a breakdown before we even made it to the building. For starters, my husband really didn't want to be there, so that put my daughter and me on edge. To top it off, we couldn't drink our Starbucks coffee in the room so that exasperated my husband's irritability.
While that breakdown impacted how I listened and interacted during that session, the session was nothing short of amazing. The course introduction leader never told us what to do as parents, but through everyone's sharing, I walked away with practical and applicable tools to help improve our families relationship and the way my husband and I parent.
The parent's afternoon break
Our session ended at 10:30 AM and my son resumed his Forum. My husband, daughter and I rode home in silence. While the meeting was what we needed to hear, it was heavy, and I felt drained.
At that moment, I got that my son might not want to talk because participating can be emotionally exhausting. After picking up the house and squeezing in an afternoon nap, we headed back to the center for the Landmark Forum for Young People completion session.
Forum completion
In this final session, the kids sat in the middle of the room while the parents sat in rows along the sides. The young people shared the possibilities they created, and what they could be "counted on for" at the mic. When it was the young person's turn to share, their parents stood up, and the young person spoke and shared while looking directly at their family.
Their final format was a lot different than the adult forum. The biggest difference was that there was no invitation or opportunity to sign up to attend the Landmark Forum. I believe the reason was that there isn't a "next course" for young people, and as a prerequisite, at least one caretaker had to have completed the Landmark Forum before the young person could register.
The entire session focus was solely about the young people's discovery and promises.
Final Insights & Thoughts
While my son went through the Landmark Forum for Young People, our entire family also got a piece of the Landmark Forum through our participation in his course. This course gave my son access to a set of life skills and tools he can use time-after-time. He'll be able to dismantle upsets and invent new possibilities, among other things. I am so thankful for this experience and highly recommend it.
If you're interested in learning about The Landmark Forum for yourself, I recommend going to an in-person introduction at a center near you. Alternatively, you can explore an online introduction.
If you or your spouse have completed the Landmark Forum, you can register your child for the Landmark Forum for Young People. If they ask who invited you, you can list my name: Katy Boykin.
Disclaimer: The views and opinions expressed in this article are those of the authors and do not necessarily reflect the official position of Landmark Forum Worldwide. The author is not affiliated with Landmark Forum Worldwide and does not receive commissions or kickbacks should you register for a course.