Carmel Food Tour: Eat Your Way Through California's Most Romantic City
Last weekend my husband and I went down to Carmel-by-the-Sea, California for a romantic weekend. One thing you must know about this small city in Monterey County is there are a lot of exquisite restaurants to eat at. With the many restaurant choices it's hard to decide where to eat for breakfast, lunch and dinner. Luckily for my husband and myself our hotel— The Hofsas House— served breakfast pastries and fruit so we were only on our own for lunch and dinner.
Carmel is known for their phenomenal restaurants and local art shops so we couldn't wait to explore all this city has to offer. We wanted to get the most out of our stay and eat at the best places in Carmel. While asking a lot of the locals, we never got the same recommendation.
Thankfully Carmel offers something to help the foodie in all of us discover menus and tastes our way through different restaurants— the Carmel Food Tour.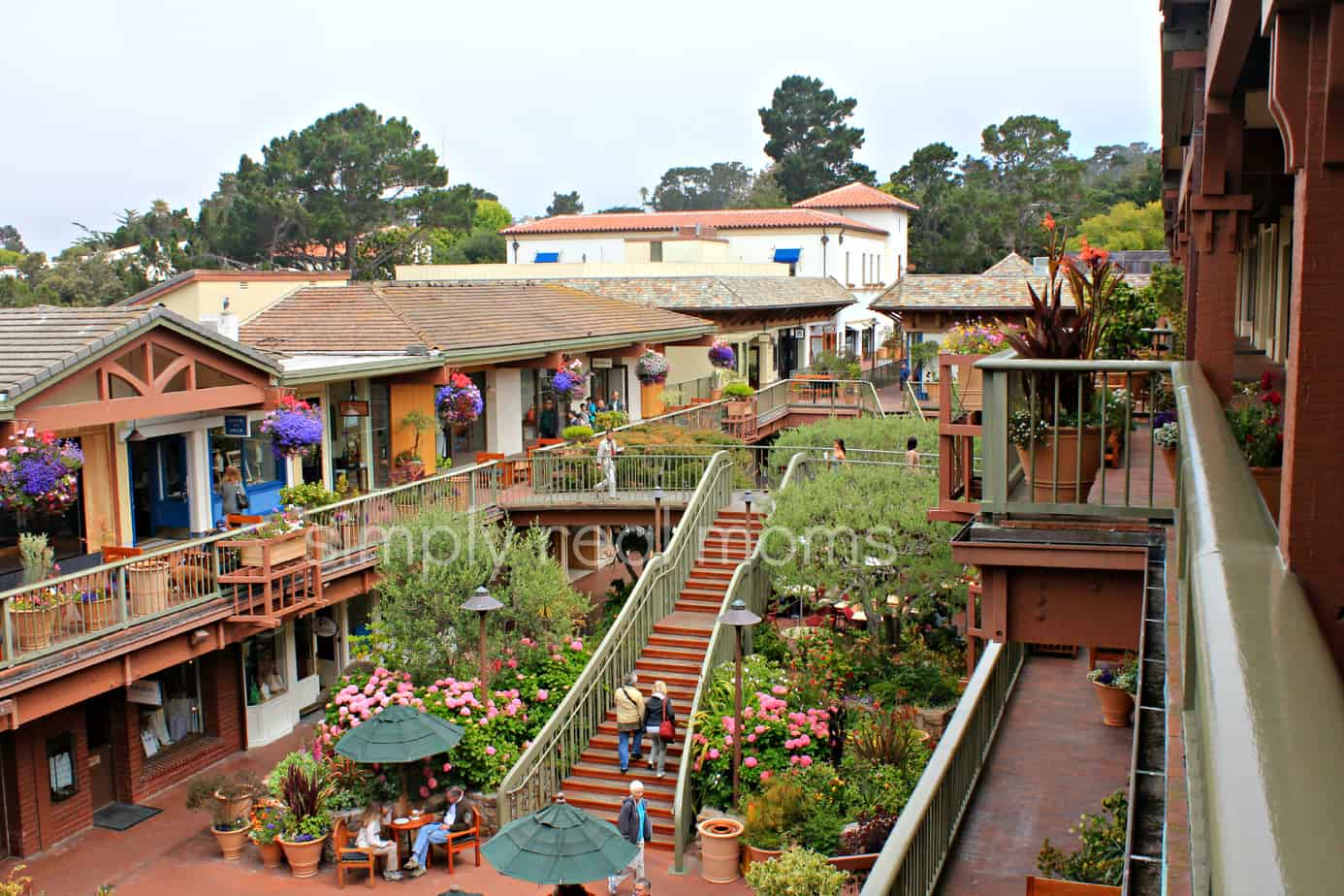 Carmel Food Tour is a three-hour, guided tour of Carmel's most interesting attractions. Their tour offers food tastings from seven unique eateries coupled with insightful presentations of Carmel's cultural, historical, and architectural highlights provided by knowledgeable and entertaining local guides.
"Take a walking tour of beautiful downtown Carmel-by-the-Sea and experience the most famous artist colony in California.  You will take a leisurely stroll through the heart of Carmel, taste a specially-selected variety of foods and wine from local restaurants and boutique shops, and become acquainted with the unique history and culture of this magical city."
Our tour started just outside The Cheese Shop in the Carmel Plaza. There we met our group and host, Staci, and headed inside The Cheese Shop for some unique cheese tastings which were paired nicely with some very cheesy jokes (pun intended).
We worked our way through three different cheese samples learning all about the cheese and where they came from. This was by far one of the most entertaining experiences I have ever had. Blake from The Cheese Shop and my husband even had a "cheesy joke battle."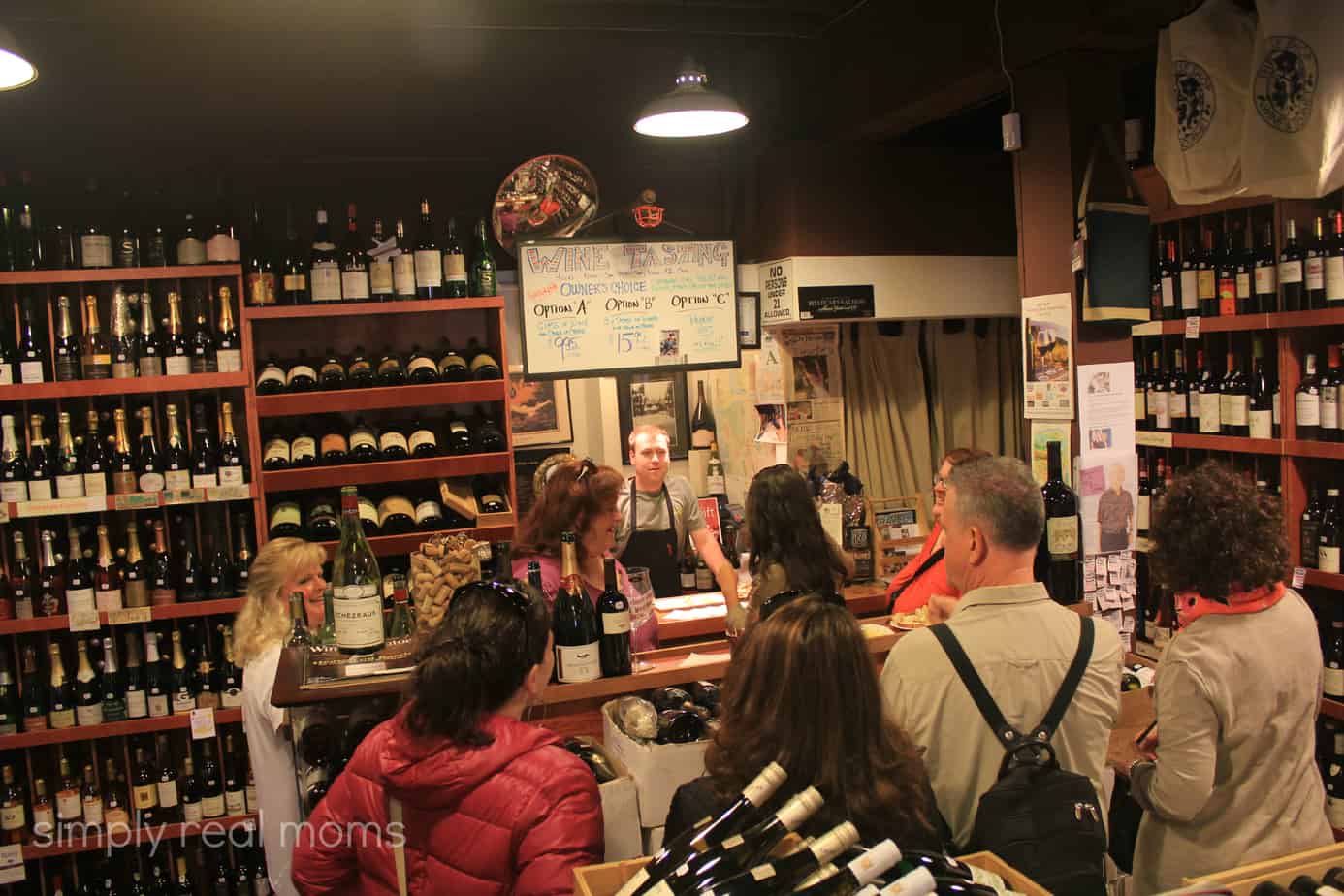 The cheeses were incredible and we definitely made our way back to The Cheese Shop after our tour to stock up on some new found cheeses we loved.
After The Cheese Shop we hit the streets. Staci shared fun facts about Carmel and its history which lead us to Casanova.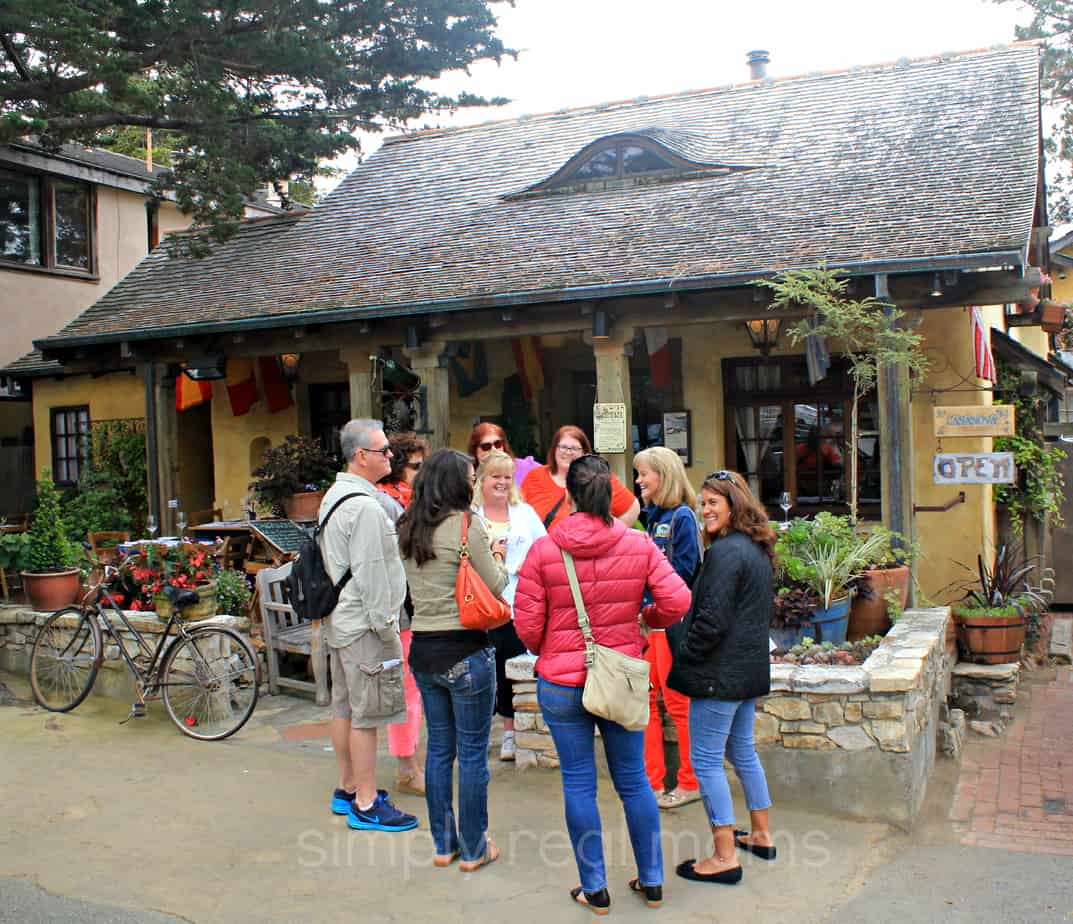 Have you ever heard the saying "don't judge a book by its cover"? That couldn't be more true about most restaurants in Carmel, but especially Casanova. I had no idea what we were in store for when walking up to this restaurant.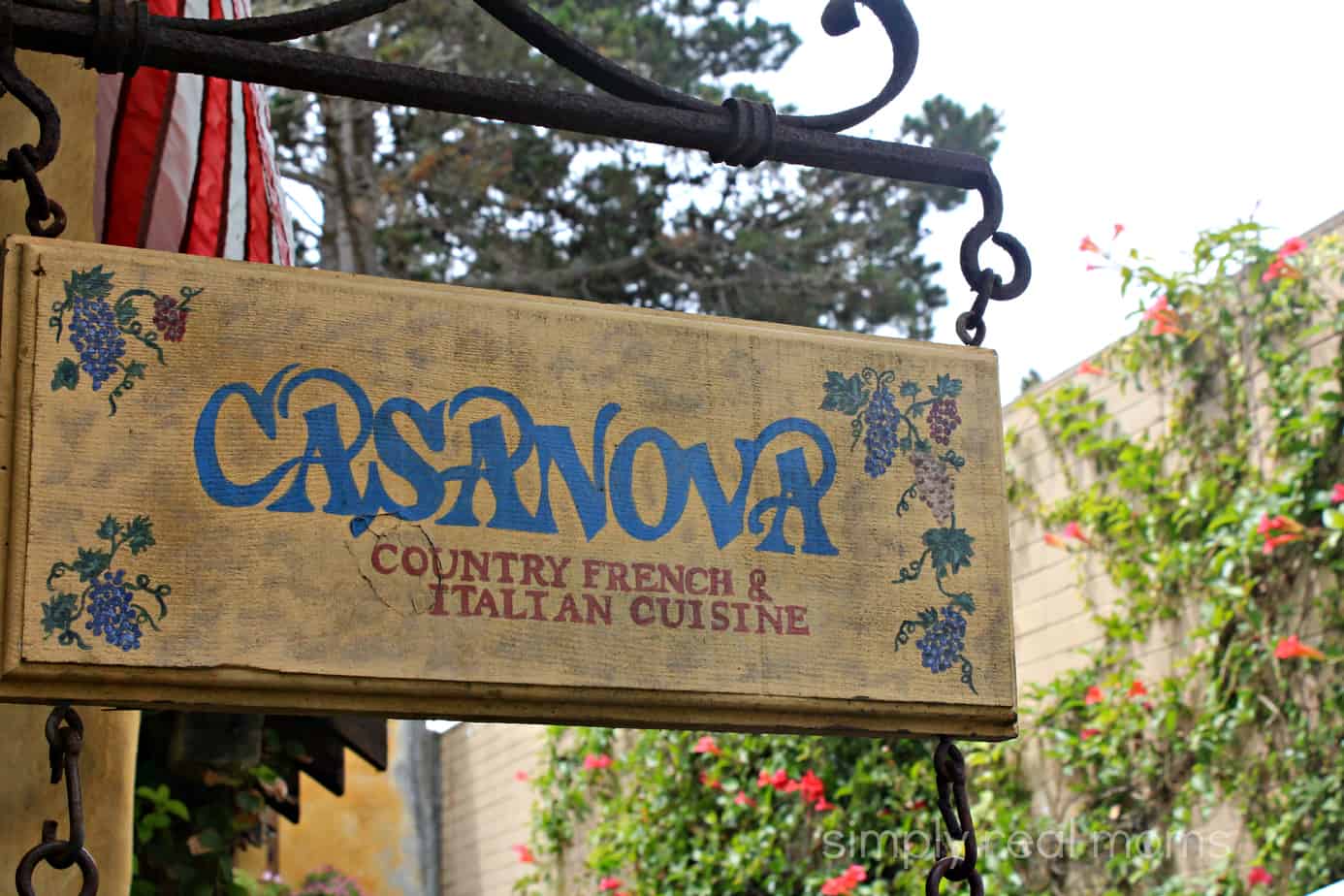 Casanova is said to be Carmel's most romantic restaurant and I can see why. We walked our way through this maze-like restaurant that was so much bigger than I expected and stopped inside the Van Gogh room for a quick history lesson and photo op.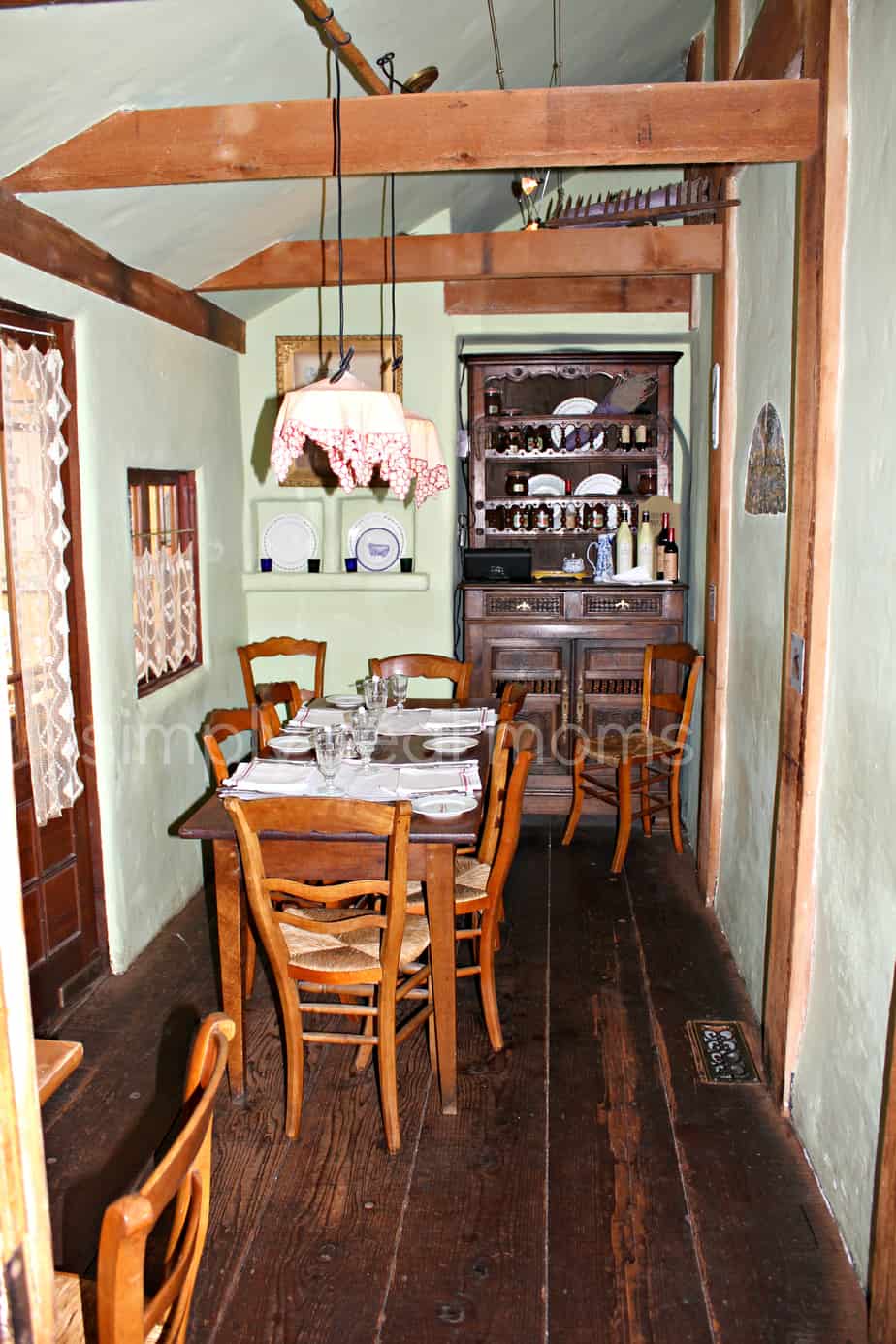 After touring the Van Gogh room we made our way to our table where the chef prepared a dish of their Gnocchi for us to try.
Let me start out by saying their Gnocchi tasted like little pillows of Heaven. By far the best food I have ever tasted. Everything from the interior to the food gives off a very romantic feel and I can't wait to experience a full dinner at Casanova when my husband and I come back.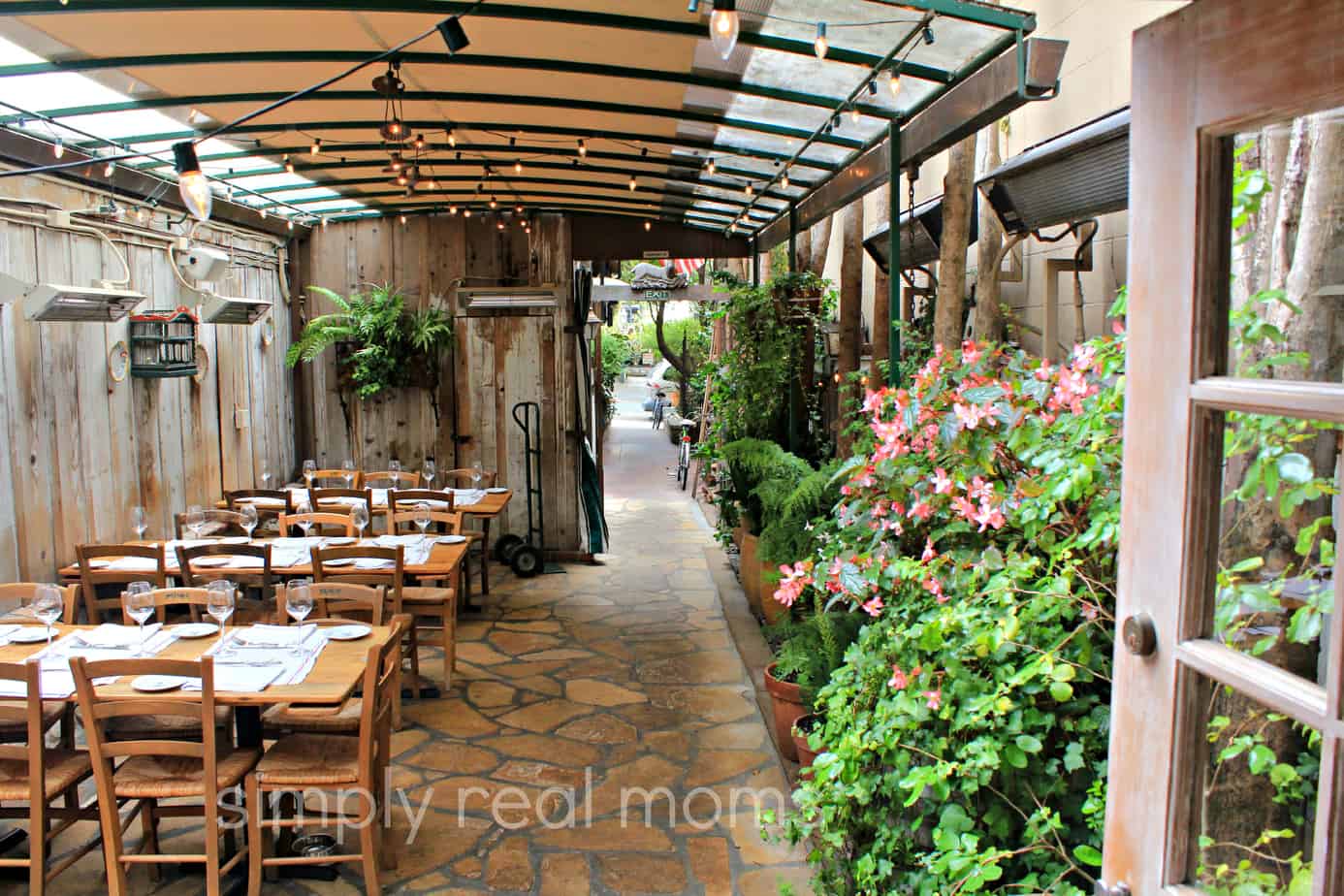 After Casanova we headed to a local Italian deli called Salumeria Luca.
Salumeria Luca had an entire spread of fresh meats for us to try, homemade bread and who could forget Italian wine. This was one of my husband's favorite spots. The meats were incredible and it was the perfect place for all of us to mingle before heading to our next stop.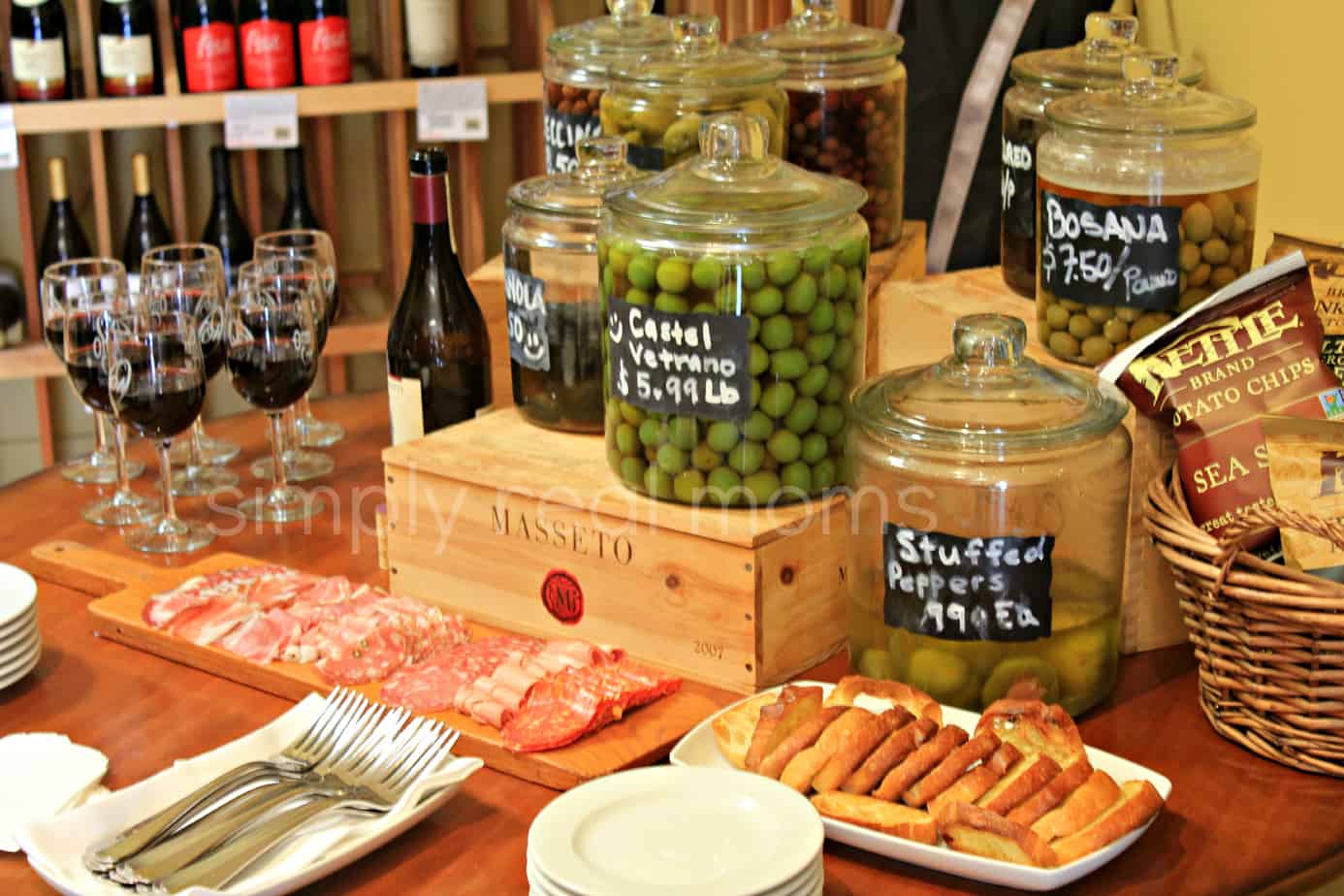 Visiting Trio Carmel was an experience to remember.
There we enjoyed a unique experience of enjoying olive oils and balsamic vinegars. We sampled the freshest olive oils from around the world and even paired gelato from Salumeria Luca with Trio's balsamic vinegars. Who knew it could be so delicious?
One of our last stops on the Carmel Food Tour took us to La Bicyclette. La Bicyclette features cuisine crafted from local ingredients using old world techniques. Their food is simple and spontaneous, blending flavors and techniques in a way that is both creative and comforting.
At La Bicyclette we tried two of their popular pizzas— Butternut Squash and Local Champignon (mushroom pizza). The pizzas were to die for and the presentation is impressive.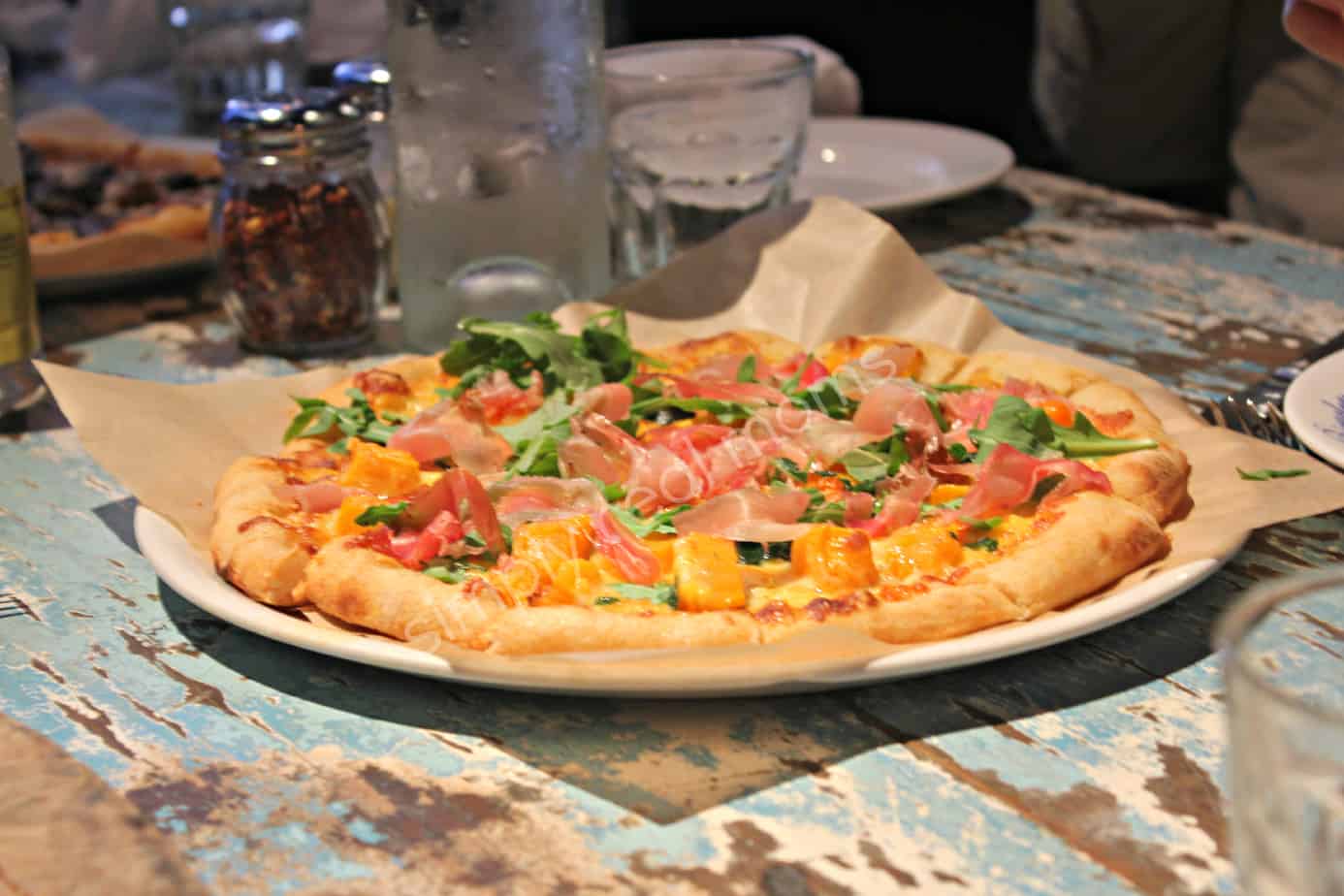 All their thin-crusted pizzas are made in their wood-fired Mugnaini oven. You can even visit for breakfast where you can enjoy eggs wood-fired as well.
After the food tour we had a clearer idea of where we wanted to eat and beautiful alley ways that lead us throughout Carmel. We had a completely wonderful experience and would highly recommend it to anyone visiting Carmel.
Your Carmel tour will last about three hours and offer you delicious nibbles that are an adequate lunch for most, all for just $69.00.
You can learn more about the Carmel Food Tour by visiting: www.carmelfoodtour.com.
Stay up-to-date on new restaurants added to the tour by liking them on Facebook and following them on Twitter.
*Our tour was comped. All opinions are my own