Cheesy Zucchini Casserole Recipe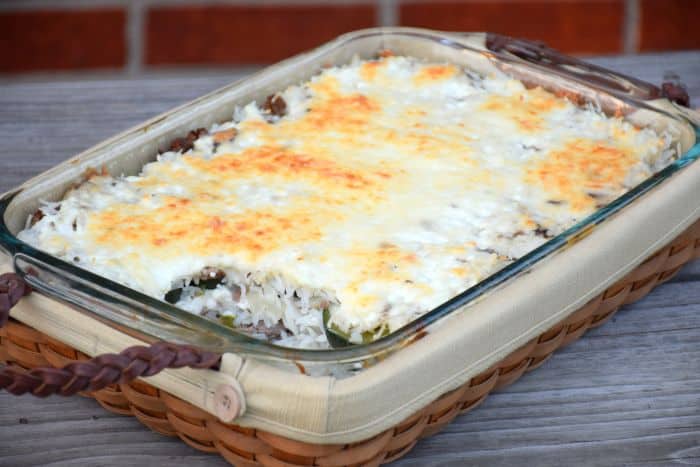 Last week I shared a recipe for zucchini pie. A tasty dessert made from vegetables. Now I'm sharing my Cheesy Zucchini Casserole Recipe.
In case you haven't guessed it, our zucchini is doing great and I'm making a zucchini based dish several times a week 🙂 Yummy!!!
I'm a huge fan of trying new recipes along with creating my own. However, sometimes there is nothing like a tried and true recipe from childhood. I looked forward to this casserole every year when the zucchini began ripening and it seems that my son shares my opinion of it. (If the amount he ate last night accounts for anything!)
Made from scratch, this meal is typically prepped and in the oven within 30 minutes, which is a win for me and I have time to wash the dishes while it's baking. 🙂
Cheesy Zucchini Casserole Recipe
Cheesy Zucchini Casserole Recipe
A delicious cheesy zucchini casserole recipe that the entire family will love! It's a great way to help use up all the surplus zucchini that comes with gardening and good weather.
Author:
Kendra ~A Proverbs 31 Wife
Ingredients
1.5# Fresh Zucchini
1# Hamburger or Sausage
1 Small Onion
⅕ Bell Pepper
1 teaspoon Minced Garlic
2 cups Cooked Rice
2 cups Cottage Cheese
10oz Mushroom Sauce (crm of mushroom works too)
1-2 cups Shredded Cheese
Instructions
Slice zucchini ¼" thick and steam just until tender.
Cook rice according to package directions.
Brown meat with the garlic and chopped pepper and onion.
In a 9x13 pan, layer ½ the zucchini, ½ meat mixture, ½ rice, ½ the soup and ½ of the cottage cheese.
Repeat the layering process and top with shredded cheese.
Bake at 350 for 30-40 minutes, until cheese is slightly browned.
To properly do the layers, you will need to spread stuff pretty thin. To be honest, many times I'm in a big fat hurry and just layer zucchini on the bottom, dump everything else in and then another layer of zucchini on the top covered in cheese.
The casserole doesn't stay together as nicely that way, but in our family as long as the food tastes good, we don't care about looks. 🙂 So double layer or not, it's your choice.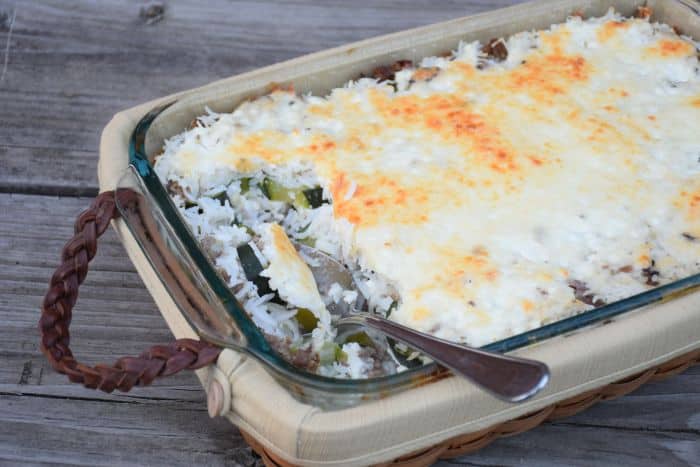 Do you have a favorite zucchini recipe from childhood?