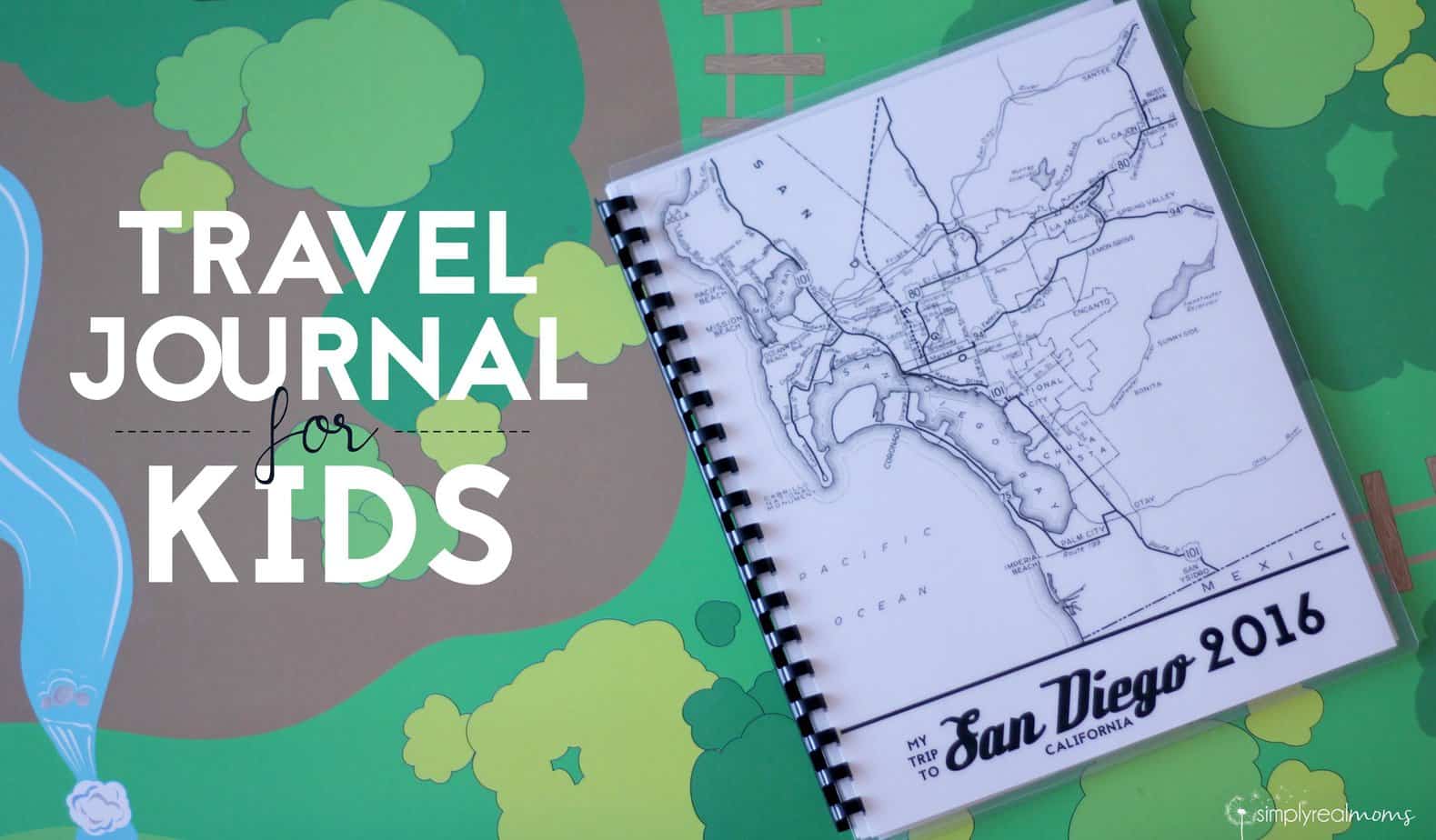 My husband's family has a wonderful way of ensuring we all get together for a vacation somewhere new every other year. The entire family with all the siblings, grandkids, and one day great grandkids all get together for a week in a destination we all choose together.
Then, in the in-between years, his parents go with each sibling and their family on a separate vacation. Each in-between year is a different sibling's turn, and what a great way to spend time with JUST them! I know this may sound like a week of hell to some, but we absolutely love spending time with both of our families since we don't get to see them often.
Well, this year is my husband's year! Our family will be going on a trip with his parents for a week in San Diego. We live in Northern California and wanted a trip where we could drive and not need to fly, could spend time at the beach, and also find amazing attractions for young kids. San Diego fits that bill perfectly for us!
Our oldest son is going into first grade and reading and writing up a storm. Since I've been having him practice both reading and writing all summer I figured we would add a way to incorporate a diary or journal of some sort.
Rather than have him just write in a notebook, I decided to make him his own journal with writing prompts for him to fill in and then keep as a keepsake. Since we travel often, I wanted this to become something we do with each child on every trip so they can look back and see not only how much fun each trip was but also how much they have changed over the years.
I set to work designing a simple journal we could print and take with us for him to fill out along the way. There are a few pages of writing prompts to fill out before the trip (What are you packing? Who is coming with you? How long will you be gone?) along with two pages to fill out each day we are there. I included a page for family and friends to sign in a yearbook style too.
I created the cover myself using a map of San Diego and typing out "My trip to San Diego" using the same fonts I used throughout the journal (the font names are Jaapokki and Deftone Stylus). My kids love maps, and I figured it was a way to customize each individual trip but still keep all of the journals through the years looking similar.
I printed all of the pages out on thick cardstock paper and took it to an office supply store to have it covered and bound.  I asked them to laminate the first and last pages and then bind the journal for me.
We set to work filling out the pre-trip pages, all about what we were most excited about (he was excited about playing basketball at the hotel with his dad!) and what we would be doing on our trip.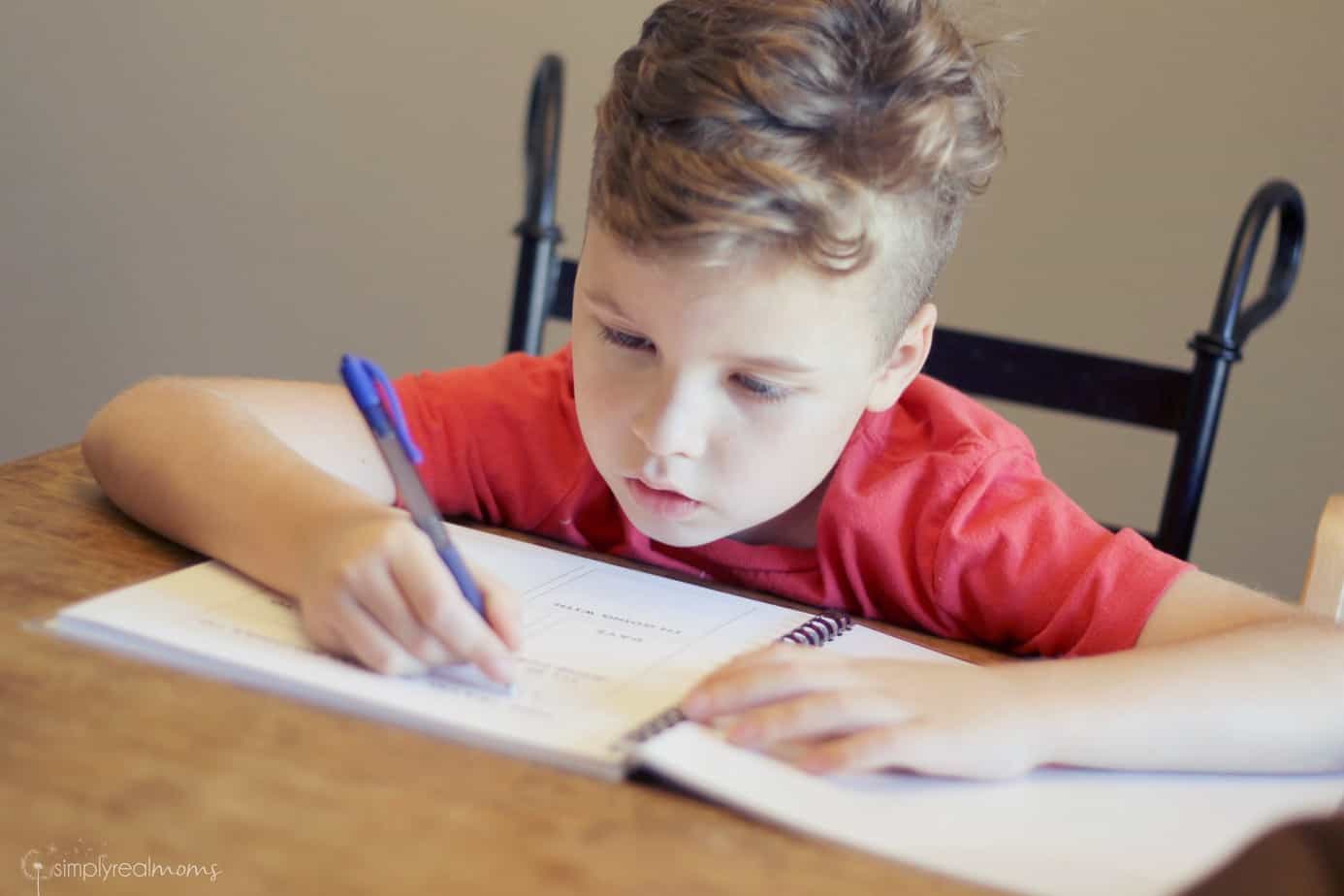 Now it's packed into his road trip backpack along with some of his favorite toys and books, so he'll be ready to document his time with his Grammy and Grandpa!
This journal is so simple to make and even easier with our free printable! Feel free to print it out below:
and enjoy the memories your kids share in it for many years! We have provided the inside pages for your journal, the cover is yours to get creative with! To re-create the look we have on ours, simply scan a map of the area you're going to  (you can google image search if you want) and write in the name of the city you'll be visiting! We have included four days' worth of journaling pages. If you are traveling longer, simply print out extra "Day" pages!
If you are traveling outside of the US, click below for the journal with the international map: