7 Things Every New Wife Should Know
Are you a new wife, or do you have a few years of experience under your belt? Today's guest poster is sharing 7 things every new wife should know.
Most days I still feel like a new wife. I mean, I'm pretty sure it was just yesterday we were on our honeymoon and I couldn't wait to get home and start turning that little rented duplex into a homey haven for the new hubs and I.
Other days I catch myself rolling my eyes and wondering why in the world I married that dude. Sometimes the romance dies, but the commitment still remains. 
Listed below are all things I've learned, but as an experienced wife they were still good for me to read and remember.
Here is Elizabeth sharing 7 Things Every New Wife Should Know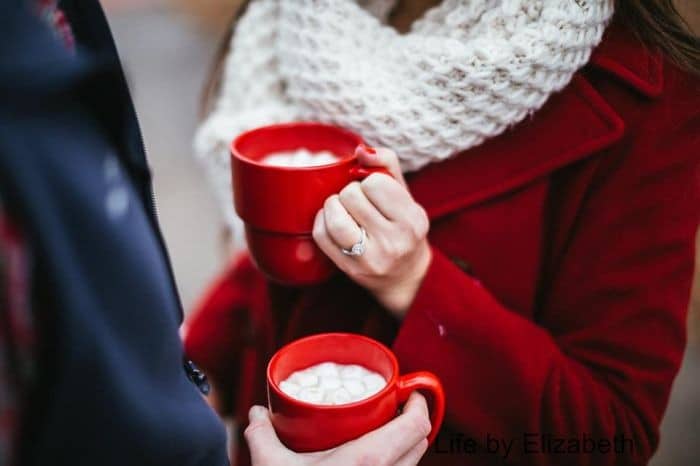 I've been married for 6 months to a man I've known since 7th grade. After dating for almost 5 years, you'd think we would be totally ready for marriage and have it "all figured out".
From one new wife to another, I'm sure we both know that marriage is awesome, but not always easy. You are entering the most vulnerable, life-changing relationship of your life.
One of the most important things you can do as a new bride is to establish truths in your own mind about your husband and your marriage.
Below are 7 true things every new wife should know about marriage (or bride-to-be) .
1. Your husband will never complete you.
"You complete me" – sounds romantic right? The notion that we need another person to complete us is a COMPLETE myth. Approach marriage expecting this of your husband, and you will end up terribly disappointed (or divorced).
Truth: Only Jesus will complete you. Your husband is your partner in your walk with God through this life on earth, not the source that will make you whole.
2. There will never be another marriage like yours.
When you're engaged, the moments when people aren't asking you about your wedding dress or caterer, they give you advice.
While advice is always helpful, each marriage is so different. Don't box in your relationship and believe everything will be exactly like you've seen or heard. Your first honeymoon night will be different than your best friends. Your roles in the home will be different than your parents. Your sex life will look different than the movies.
Don't compare; it's not worth it.
[clickToTweet tweet="Don't compare your marriage; it's not worth it." quote="Don't compare your marriage; it's not worth it."]
3. Learn to fight well with the person you love the most.
How do you treat your husband when you are angry or hurt? Do you clam up? Do you scream? Do you say things you don't mean?
Conflict in marriage is not a bad thing, IF you can learn to fight with grace. In a seminar on marriage, Dr. Les Parrott told us "Conflict is the price you pay for a deeper level of intimacy."
He taught that couples typical fight over 2 things (just 2 things people!)  – perceived threat (feeling you are being criticized, controlled, judged, or attacked) or perceived negligence (feeling spouse is selfish, not plugged in, uncommitted or uninvested).
Next time you're hurt or mad, take a step back and see what you are feeling.
When your husband came home late from work, did that make you feel that he was uninvested? When you corrected the way he washed the dishes, did you make him feel criticized?
Clear the air, ask him "When you did X thing, that made me feel Y, did you mean for it to make me feel that?" Perception is not a reality.
4. Affection can take many forms.
Do you feel most loved when your husband surprises you with a gift or when he compliments your appearance? Do you show love by cooking dinner or listening to details about his day?
Your new husband might think he's showing you love by buying you a gift, when all you really wanted was to spend quality time together. You likely express love in the way that you feel it, and it can take time to learn to express love in the best way for your spouse to feel it.
[clickToTweet tweet="You likely have different love languages, take the time to learn your spouse's language." quote="You likely have different love languages, take the time to learn your spouse's language."]
Take the 5 Love Languages Test with your husband (it's free!) and then together make an effort to understand the way the other person feels most loved.
My husband and I made lists for the other person of simple things each of us has done that made us feel valued. This was super helpful for our communication. 
5. All things get better with practice.
Remember that you are both just learning, and with marriage there is one heck of a learning curve! When we said "I do", we had just graduated college, moved to a new city for new jobs in a new home with a new person. Hello, change!
In light of things like sex, communication and syncing lives –  no matter how amazing or terrible it is in the beginning – it gets better as the journey together continues!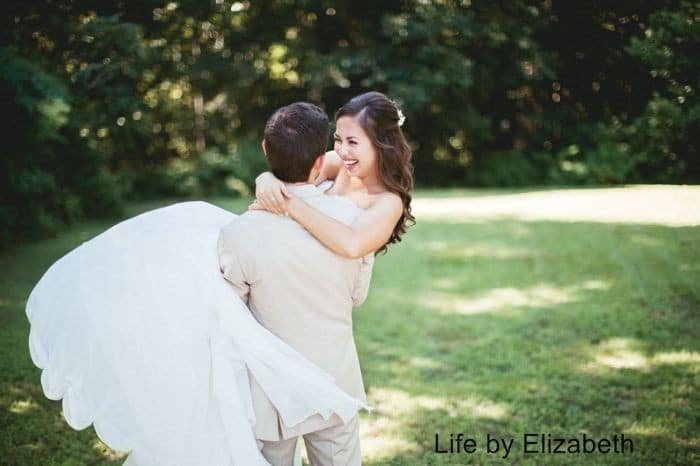 6.  No matter what, always assume the best intentions from your spouse.
Be gracious, and always give your husband the benefit of the doubt. Hello, this man asked to marry you! He is probably on your side. When in doubt, assume he is for you.
7. Marriage is meant to be refining.
God did not intend for us to get married and then stay the same. No way! Yet today, many husbands and wives have the attitude "Love me as I am, or watch me as I go."
Marriage, by nature, has the power to show you who you really are. In his book on marriage, Tim Keller explains that it "shows you a realistic, unflattering picture of who you are and then takes you by the scruff of the neck and forces you to pay attention to it."
Marriage helps us move one another towards the new creation that God will eventually make us. It's a beautiful thing, let it happen! The first time your husband reveals something ugly about you, out of his love for you, it will be HARD. 
[clickToTweet tweet="Refining is hard, but part of God's beautiful plan for both of you." quote="Refining is hard, but part of God's beautiful plan for both of you."]
About the Author:
Elizabeth McCravy, of LifeByElizabeth.com, is a blogger, graphic designer and yoga instructor living in Nashville, Tennessee.
On Life By Elizabeth you'll find workouts, healthy eating ides, devotionals and thoughts on marriage.
Elizabeth had been married 6 months to her high school sweetheart. In her free time, she volunteers as a Young Life Leader, and enjoys cooking, hiking and travel.