Feminine and Modest ~ Confident Daughter of the King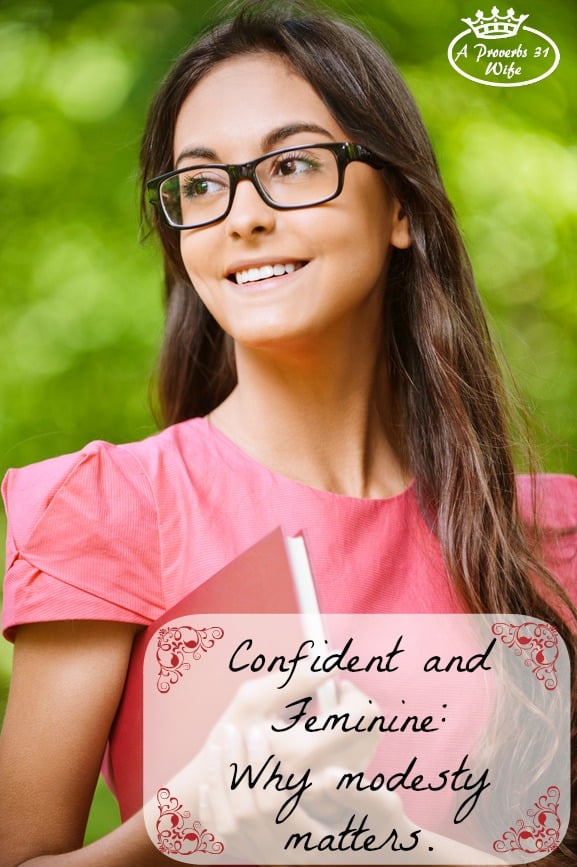 A very common misconception of modesty is that a woman who dresses modestly is ashamed of her body. That couldn't be farther than the truth, and today I want to talk about being confident, feminine and modest.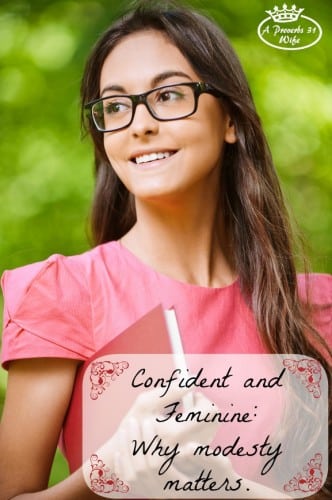 Modesty is the act of decreasing self, and increasing God.  We are called to be daughters of the Most High King, and as such we should reflect him.
When you think of a King, what comes to mind?  Here's what I often think:
The Most High King Ultimate. Supreme. Shares his place with no one. One and Only. Glorious.
This is the king in who's presences every knee will bow and every tongue confess. This is the King that even the devils fear. A king who should be feared above all others. And yet, this King has called us to be his sons and daughters.
When I reflect on all God is as our King, I realize that when people look at me, a simple girl who has been called to be His daughter, they should see the One who saved me.
If I dress like the world, can they really see me? If I dressed like the world, all that people would see is the lost sinner I once was. While I am not perfect though, I am no longer lost. I have been saved, rescued and called to be a daughter of the King! I want people to see that!
Confident, Feminine and Modest:
Who I am, and who I want people to see.
I am called as a daughter of the Most High King, I want people to see that I am a princess.
I am a woman, as such I wish to dress like one and reflect who I was created to be.
I have been made beautiful inside. While I don't always feel that way, I want people to see the clean heart that has been placed in me.
I am a forgiven sinner, I want my life to reflect the one who saved me.
My body belongs to my husband. I don't wish to share it with others.
I want people to see the person God has called me to be, instead of my body which is failing me daily anyway.
Modesty is confidence. It's being who God called you to be. A woman with a beautiful heart. A wife who wishes to respect her husband. A true princess.
No matter your past, God has made you pure. Let that purity shine through, not your skin. You can be confident that you are adopted into the family of God, let that confidence shine through and show others the way.
When you get dressed in the morning, by all means look in the mirror! Look at yourself and ask what is there that people would notice. Ask yourself what you would want people to say about you.
For me, I would be mortified to know that a guy (besides Jason) was calling me "hot" or "sexy" or that he was thinking things about me that were immoral. Understandably, a guy needs to learn to control his thoughts, but all the same, I would rather not give him the chance to exercise that control.
Instead, I would love for people to think things like this about me:
Ladylike

Womanly

Cheerful

Encouraging

Poised

Gracious

Kind

A Blessing

Faithful

True Princess
All of the above characteristics point to my Father God and that is exactly how it should be.
Confident, Feminine and Modest, that is my desire, both for myself and my sisters in Christ!