20 Best Places to Get Free Baby Samples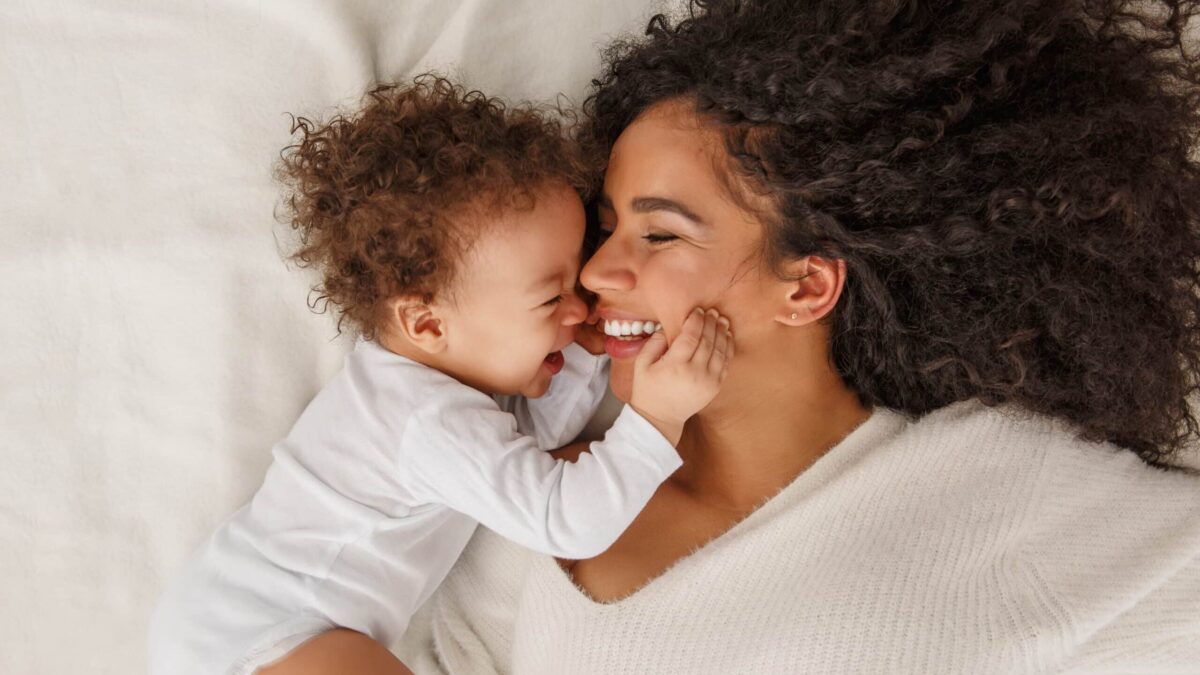 Expecting a baby is exciting, but it can be stressful. It brings significant lifestyle changes and is costly from day one.
According to a US Department of Agriculture report, the average middle-income family will spend over $12,000 on child-related expenses in their baby's first year.
About half of that spending will be for one-time prepping items like a crib, a car seat, a stroller, clothes, and other accouterments. Still, there are many recurring costs you need to reflect in your annual budget, as you are already feeling the pinch from high inflation this year.
Recurring costs in the first year include:
Diapers and related costs like creams and pail refills.
Feeding formula and solids later in the year.
Burping clothes, towels, breast pumps.
Doctor visit deductibles.
Toys and books.
Many retailers offer free baby samples from notable household brands that can help parents try different options and get discounted diapers, formula, and bottle supplies to fulfill their baby's needs. Wouldn't it be great to snag some free baby samples and coupons?
Offers may have requirements to get your free samples, ranging from signing up for their baby registry to providing a product review and paying for shipment. In return, you'll receive an assortment of gifts, sometimes worth hundreds of dollars.
20 of the Best Places to Get Free Baby Samples
1. Amazon Baby Registry Welcome Boxes
Amazon is a frequent go-to resource for most family needs, so it is not unusual that they would be for soon-to-be parents.
The Amazon Welcome Box has an assortment of full, travel, and sample-size surprises for parents and their babies. Each shipped box has various items to help you with your baby's initial needs, like a NOK baby bottle, pacifier, and Swaddle blanket.
If you are already an Amazon Prime member and intend to get most of your baby stuff here, this box is of value, at least initially.
To qualify for the Amazon Welcome Box, you'll need to satisfy these requirements:
Have an active Amazon Prime account.
Create a baby registry.
Have at least 60% of your checklist filled out on the Amazon registry.
Ordered at least $10 of purchases, plus tax and shipping costs, from Amazon baby registry for themselves or others.
2. Target Welcome Box
Once you create a baby registry at Target's guest services, you can get a free welcome box filled with baby-related goodies estimated at $100. The box includes sample products, discount coupons, and trial samples. You'll need to go to a Target store to pick up your welcome kit. They will only ship your box for free after you purchase at least $35 from Target. The box varies, subject to availability, but may include items like Dreft, detergent, wipes, baby bottles, and breast milk storage bags.
3. Walmart Baby Registry Welcome Box
Once you establish your baby registry with Walmart, there are two boxes that you will receive, the welcome box filled with baby-related items from the best brands like Huggies, Johnson's, and Enfamil. You can also opt-in for a limited edition postpartum care box, a nice touch for new moms that will come in the third trimester.
4. Free Daily Goodie Sample Box
Daily Goodie Sample Box doesn't require signing up for a baby registry. Instead, they'll send you free samples and full-size products. Shipping is free, but they need your credit card. Instead, they would like any feedback you may have regarding the products. All you do is let them know what you think.
5. Hey, Milestone Free Pregnancy Sample Box (formerly Noobie Box)
Hey, Milestone offers a free pregnancy sample box for moms-to-be, filled with samples & a Hey, Milestone Guide with information and offers. There is a limit of one box per Mom-to-be per year.
Additionally, there is a gift box for babies.
There isn't a bridal registry or subscription, but unlike some other baby boxes, you'll have to pay the shipping fee of $12.95 for the Hey, Milestone baby box. This fee may be offputting for some people, making Amazon's box more attractive, especially if you are a Prime member.
Hey, Milestone boxes vary based on available inventory and contain about 10-12 items for baby and mom. For example, you may get Aquaphor baby diaper rash cream, a Chicco pacifier, a set of five diapers, a Lansinoh breastfeeding set, Palmer's stretch marks massage lotion sachet, and Prevail set of two liners.
6. Babylist Registry Hello Baby Box
The Babylist registry is a universal registry that allows you to buy things from Amazon or use the small boutiques they represent. Once you register with Babylist Registry, you're eligible for a free Babylist baby box full of goodies for you and your baby. They recommend you register on their site well before your baby's delivery, up to nine months earlier, as the items are for babies up to three months.
To satisfy Babylist's requirements:
Add three items to your registry directly from the Babylist Shop.
Add three items from other stores.
Purchase a minimum of $10 from the Babylist.
Pay $8.95 and tax for shipping.
Each box varies. Previous boxes have included products like bodysuits, bibs, hats, pacifiers, bottles, diapers, and wipes, as well as money-saving coupons and promotions. They say they only work with trusted brands we would love and trust. Many product categories have samples from multiple brands, so you can compare to see which works best for you.
7. BuyBuy Baby Free Goody Bag
You can sign up for Baby Registry online or in-store for eligibility for their Welcome box of free samples, valued at $150, plus credits of $10 in digital rewards. Your FREE Goody Bag is full of great samples and a BuyBuy BABY coupon to help get you started!
You can work with expert registry consultants available in-store to help guide you through the registration process without an appointment.
8. Your Baby Club US
When you join YourBabyClub.com and provide your name and email address, you'll have access to new freebie offers, including samples, vouchers, parenting magazines, apps, websites, and more. They represent some of the best brands for moms and babies. Positively, you don't need a baby registry, and shipping is free.
They offer valuable freebies, samples, competitions, vouchers, parenting magazines, catalogs, apps, websites, and more.
9. Free Gerber Baby Samples
The company offers free MyGerber Baby membership. Sign up and celebrate every milestone with one-of-a-kind deals, gifts, exclusive discounts, and access to MyGerber Baby Experts. There is a catch, however, as the offer requires you to buy $150 from Gerber.com. For Gerber fans, this may be an easy deal to absorb.
10. Enfamil Family Beginnings Pack
Free formula, anyone? It is always a great idea to try out different formulas with your baby before making a significant investment. When you join Enfamil Family Beginnings Pack's free program, you get access to their mobile app and can get up to $400 in gifts. Their gifts include various formula samples, discounts, coupons, baby stickers, digital cash back rebates when you buy their products, 24/7 to speak to a nurse, and a chance to win free formula for a year.
11. Similac Rewards
Similac® Rewards programs provide baby formula samples, coupons, and nutritional advice. They have two different rewards programs, each offering up to $400 in benefits:
 Alimentum Rewards provide important information about nutrition, food allergies, and colic, plus up to $400 in benefits, including Similac Alimentum coupons and support.
NeoSure rewards will send tips and advice for you and your preemie, Similac NeoSure coupons, a free† Shutterfly photo book, and up to $400 in benefits.
Using the Similac formula, you'll find the value discounts depending on how many times you order the products. The discounts increase with more orders.
12. Medela Family
When joining the Medela Family, you can become a beta tester and get early access to new products when you provide a review. Medela is a well-known brand of breast pumps. You can get an insurance-covered pump using their Medela insurance concierge.
13. Pumping Essentials
Pumping Essentials provides a free breast pump covered by insurance, or you can upgrade. Pump choices vary. You can work with their team to help you, and your insurance company will determine if you need a prescription co-payment. Shipping is free and delivered to your home.
14. Free Mommy's Blissful Belly Lotion
Do you want a free sample of the new Blissful Belly Lotion? If you're pregnant, Mommy's Blissful would love you to try their new lotion and provide feedback. Crafted with shea and cocoa butters, sweet almond oil, and vitamin E to soothe stretching skin, the creamy and rich Blissful Belly Lotion is easy to apply, moisturize, and leave skin soft and supple. Click here to learn more about their Blissful Belly Lotion.
15. Pampers Club Rewards Program
Pampers Club and Rewards is a loyalty program available via a downloadable mobile app so you can scan codes. Every new mom can use their plentiful diaper supplies, discounts, coupons, and parenting tips.
Through the club, you'll collect coupons and redeem Pampers Cash to get items from their catalog for you and your little one. You'll get $0.20 Pampers Cash for every diaper code you enter and $0.05 Pampers Cash for every wipe code you enter. If you are a Pampers fan, this is an excellent opportunity.
16. Huggies Reward+ Program
Huggies® has partnered with Fetch to create the Huggies® Rewards+ Loyalty program to earn points you can redeem, saving you hundreds of dollars on products, including Huggies. You can scan your receipts and download the easy-to-use Fetch reward app, which allows you to redeem rewards for gift cards to your favorite stores. You'll get coupons for Huggie's diapers and wipes and have a chance to win sweepstake prizes.
17. Dolly Parton's Imagination Library
Dolly Parton's Imagination Library is a book gifting program developed by the iconic country singer. By signing up, they'll mail free books to children from birth until they turn five. Parton's organization has a terrific reputation and is suitable for any family.
The books are of high quality and carefully selected by the Blue Ribbon Book Selection Committee, a specially selected panel of early childhood literacy experts. They are responsible for reviewing hundreds of potential titles for inclusion in Dolly Parton's Imagination Library. It's a beautiful way to inspire families and their children to develop a love of reading at an early age.
18. Other Places For Free Books
You can look for free books on Kindle, free library book exchanges, and Facebook Marketplace, which often sell books for young children.
If you have an Amazon Prime membership, find free Kindle children's books to read out loud to your babies and toddlers.
Storyberries.com provides free bedtime stories like The Thank You Book, a rhyming poem for children zero-three years that you can read to them.
19. Visit Companies to Get Free Baby Samples
Once you determine baby brands and company products you favor, visit their website to see if they have free baby products they'd like you to sample. If you gush over how much you love their products, they may be happy to send you samples, coupons, discounts, or even a welcome box. Ask them how you may apply for these benefits as a loyal customer.
20. Access Free Baby Samples From Your Pediatrician And Community
When you meet with your pediatrician, they are often knowledgeable resources visited by company representatives who provide free baby samples to give to patients.
Ask your community for baby clubs and Facebook groups catering to new moms. You'll be amazed how fast you'll become knowledgeable about getting baby freebies.