Fun Pregnancy Announcement Ideas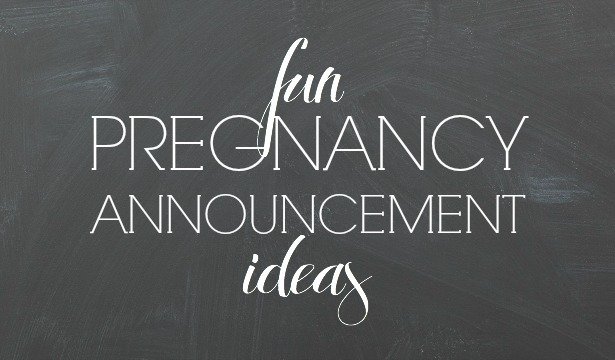 Congratulations! You're pregnant!!!!
Thinking of a fun way to announce this new bundle to the world?? We've got some great ideas that go from subtle to in your face to downright adorable, and you are sure to find something to fit your taste here.
 Pregnancy Tests

Be as obvious as you possible can be with this announcement! For my first baby, I was in shock and took several tests to be sure. The result made for a funny picture to post onto my social media when we were ready to announce.
A Bun In The Oven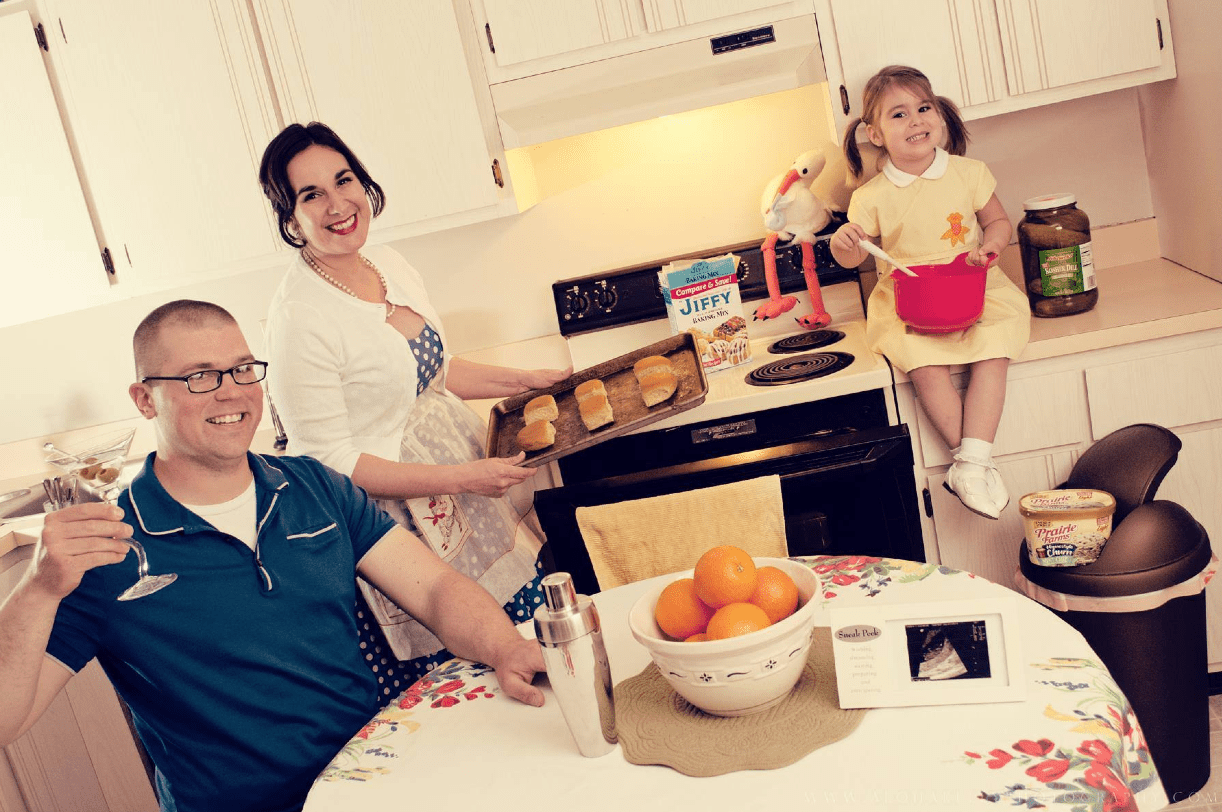 source: Aloha Kelly Photography
This adorable shot of a family in the kitchen has that all-American retro feel and we just LOVE it! The cute nod to the term "bun in the oven" along with the small ultrasound picture, pickles, ice cream and a stuffed stork can make this announcement picture subtle or you can include a fun titling that references your newest "baked good"!
The Stork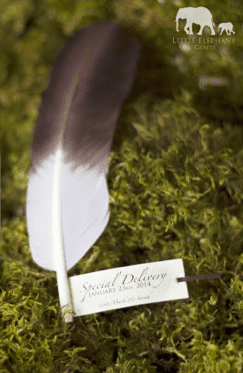 source: Etsy
I love these feathers, colored to replicate real stork feathers! Perfect for the expecting mom who wants to send long distance announcements in a very classy way! They come with their own envelope and custom note with your due date on it in beautiful calligraphy!
Good 'Ole Ice Cream & Pickes
Why not make light of the crazy pregnancy cravings some pregnant woman go through by announcing with some Ice Cream and Pickles?! This picture was how I personally announced on my Instagram page for one of my pregnancies…simply saying "Man, am I hungry!"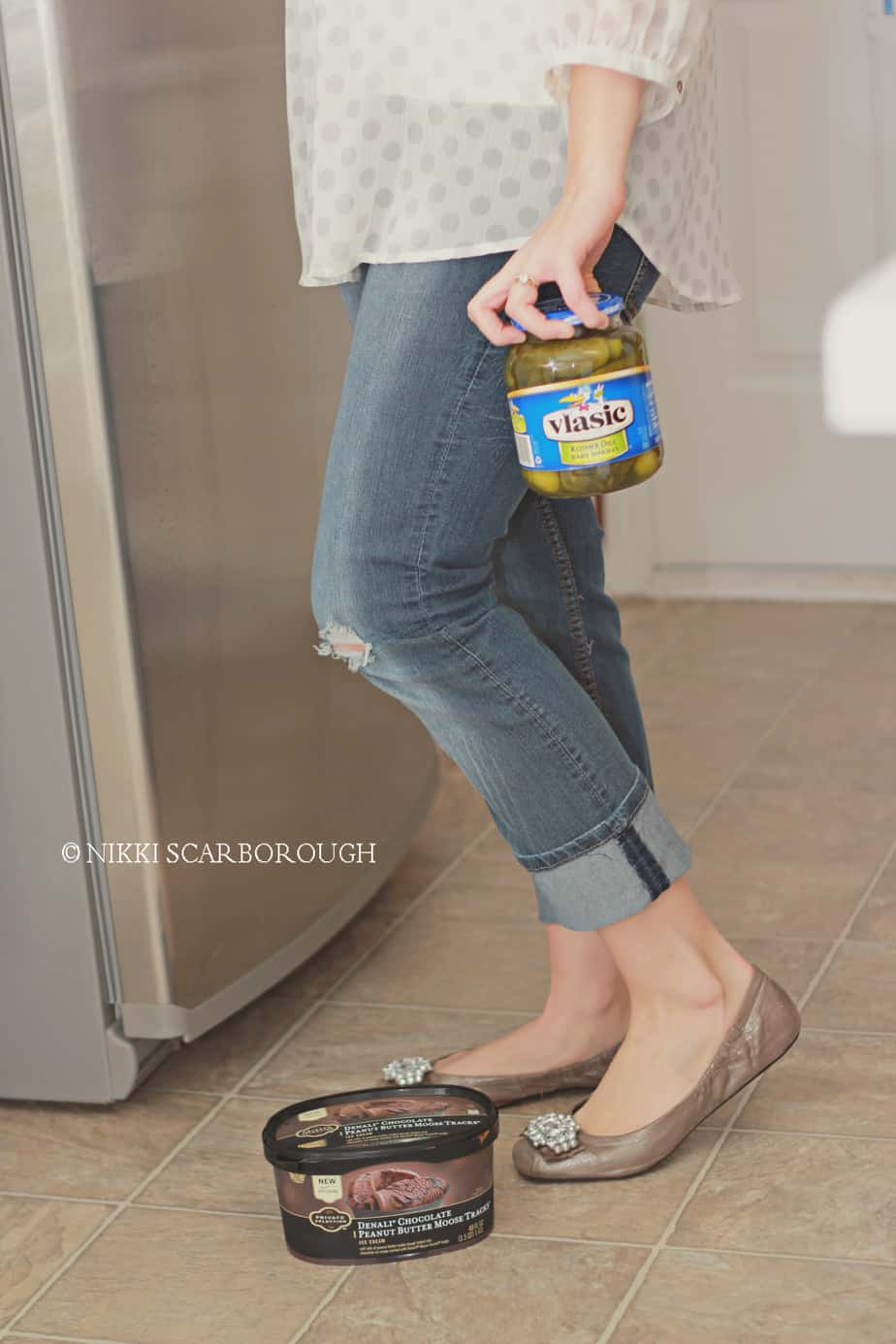 source: Nikki Scarborough Photography
OR! There's this darling pose of a mom-to-be standing in front of the refrigerator satisfying a craving for those pregnancy foods!
Gone Are The Days…
source: Imgur
This particular announcement made my husband laugh pretty hard. It is a really funny take on the "reality" of becoming a mom and dad! I'm not saying you HAVE to give up your bikini or video games, but it's an adorable way to announce that your time will be spent differently in the future!
1..2..3…I'm Pregnant!
source: YouTube
This is an announcement idea that I wish I could have used, but unfortunately we live too far away from all of our family, and it would be silly to record skype sessions. How fun to line everyone up for a picture and say "Everyone say —— is pregnant!" all while recording rather than taking one photo! Such a great way to document the fun reactions as well as a great announcement!
Growing by Two Feet
Baby shoes are the cutest thing. Ever. Why not announce your newest addition with a pair of shoes?! This one uses just the baby's shoes, but adding in Mom & Dad's feet (and siblings if there are any!!) makes for a fun announcement that your family will be growing by "two feet"!
Baby Books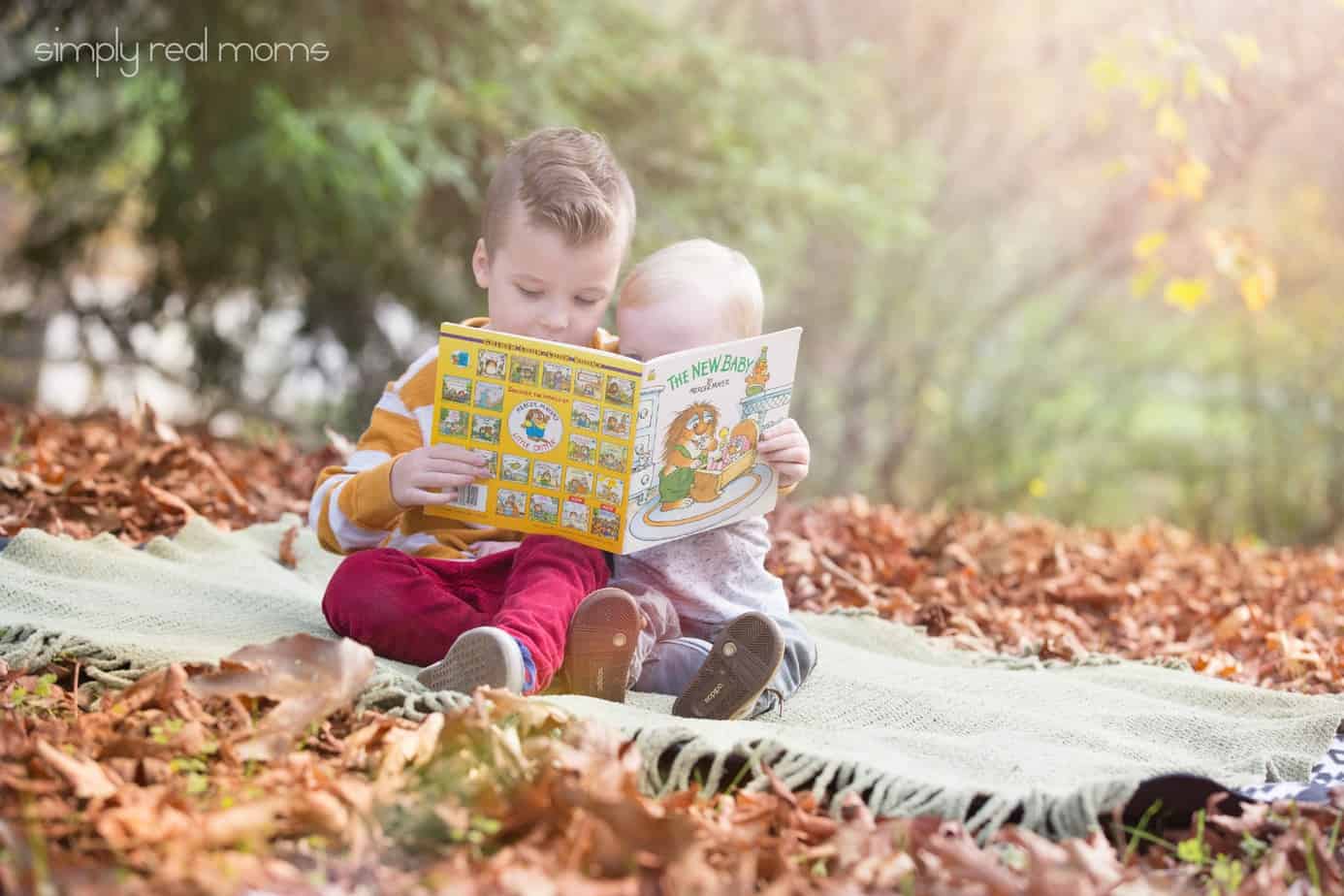 Whether you and your partner take a picture of yourselves with books like "What to Expect When You're Expecting
" or "From Conception to Birth
" (my all time favorite pregnancy gift!), just a picture of baby books by themselves, or do what we have done here with the two big brothers reading a children's book about the new baby, this is a fun subtle way to announce your growing family!
Ice Ice Baby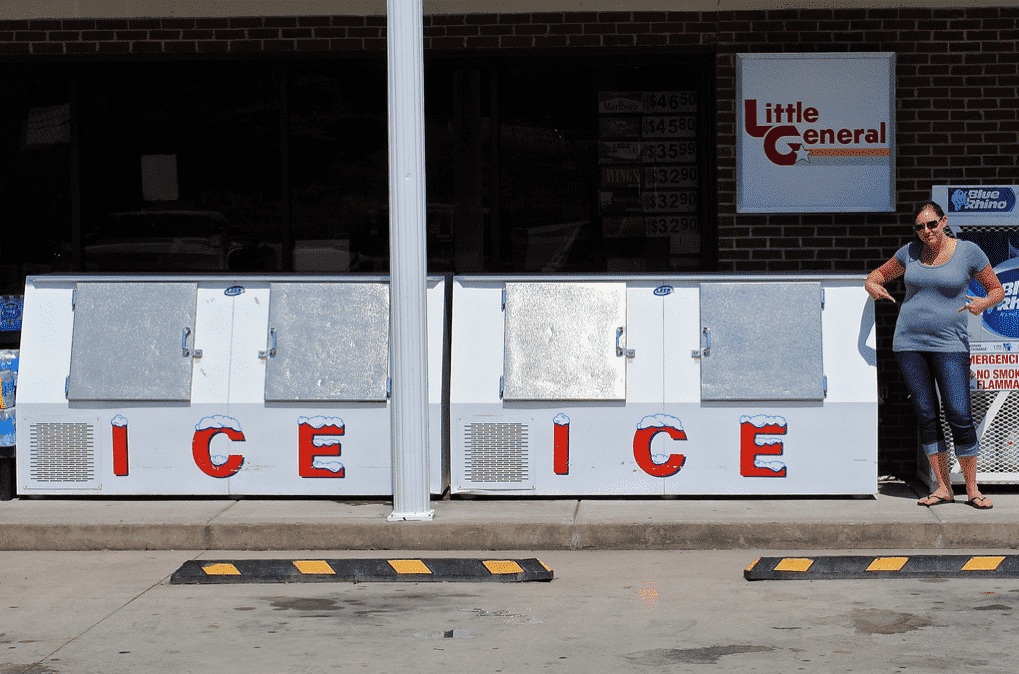 source: Flickr
If you like to be silly and LOVE the 1989 rap classic "Ice Ice Baby", this is definitely the announcement idea for you! I love that they were able to find two ice freezers next to each other for this shot, but I've seen other couples use two bags of ice held by the dad too!
If posing with frozen water isn't your thing, then maybe this shirt will satisfy your rap cravings? It is available on Cafe Press, or you can use our Faux Screen Printing tutorial to make one of your own!! THESE tanks from H&M are my absolute favorite maternity must have and perfect for "screen printing" your own fun shirts!
Sibling T-Shirts 

We also used the Faux Screen Printing method to make these t-shirts for announcing my third pregnancy! I bought the striped shirts at Old Navy, and made them these shirts for a photo announcement, and also to announce in person for my husband's parents who were coming to visit! Perfect for a photo OR in person, making shirts for the older siblings is a really fun way to announce your pregnancy and involve your older children!
A Sassy Announcement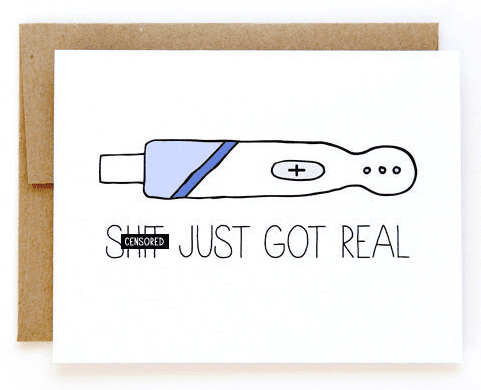 source: JulieAnnArt Etsy
I mean…if you like to be a little sassy, you might want an announcement like this. It made me laugh so hard when I first saw it because its SO TRUE! Once you get that positive test, you really do have a realization that life will be different from then on. This is just a sassy way to explain it, and I kind of love it. This one is from Etsy, but adding this titling to a photo would be just as funny!
However and whenever you decide to announce your pregnancy, what an amazing time in your life you are entering! Congratulations and enjoy the ride!
Do you have a creative pregnancy announcement?? Come on over to our Facebook page and share it with us!!