Introducing the GB Lyfe Travel System: A complete car seat and stroller system that will follow your child from birth all the way up to 50 pounds! This modern travel system comes from Goodbaby- an internationally recognized brand of children's products that is now making waves in the US.
When I test out a stroller, I look at a lot of key features. What is important to you may not be as important to the next mom so I try to really get info on all the most important details during our use. This travel system really fits into so many of the top features moms are looking for and I am so pleased to feature it today!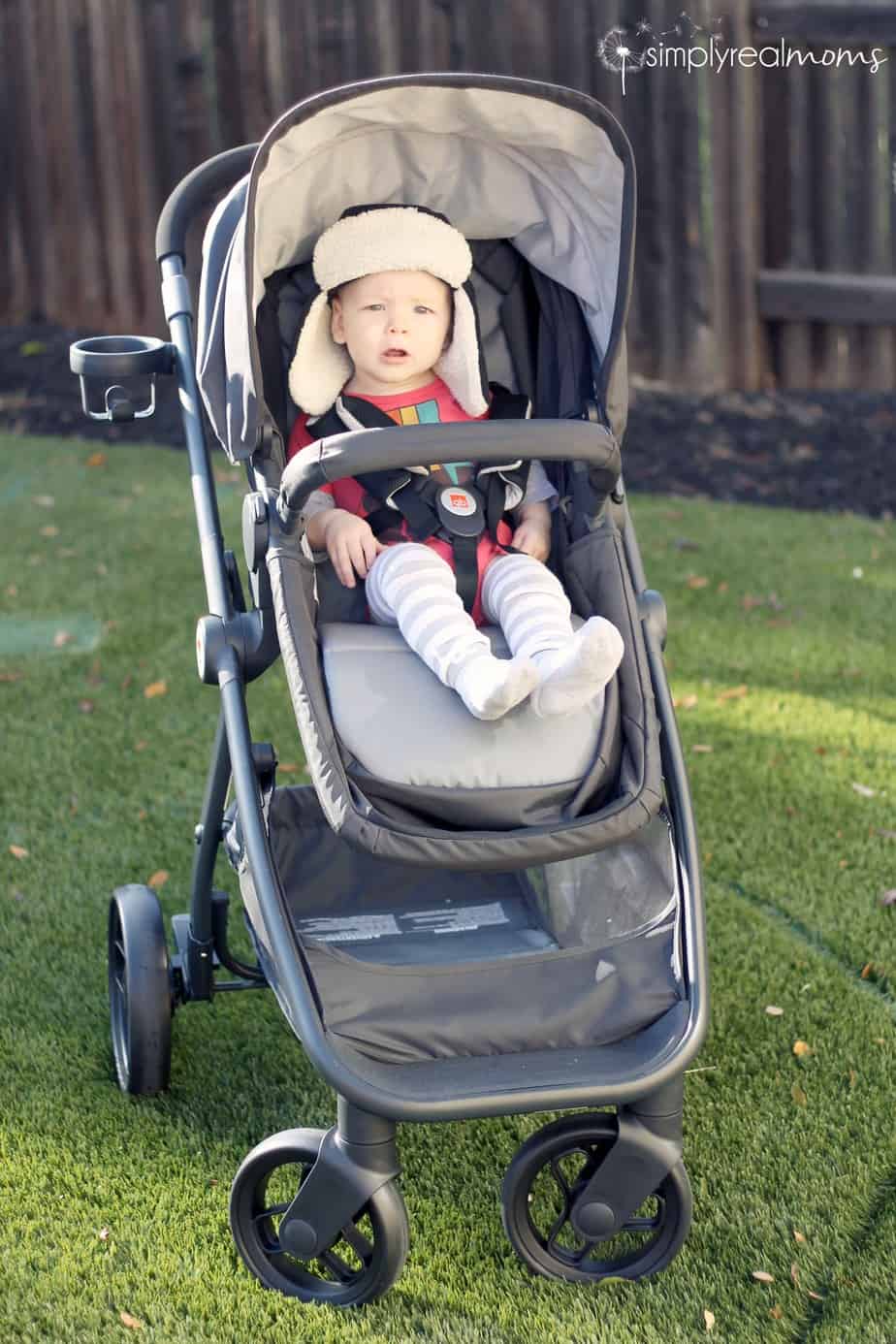 Let's start with the car seat. This is the first baby gear your baby will be using! It's important to have one you love and I really love the GB Asana 35. I've used it before and really truly recommend it as one of my top picks in infant car seats, mainly thanks to the Fit-Loc™ belt tightener in the base that assures your car seat is installed as tightly as it can be. Whether you are installing using the LATCH system or the car's seat belt, the arm of the Fit-Loc™ belt tightener will give you the added comfort of knowing your baby is protected correctly.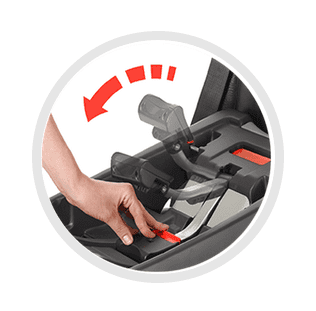 The Asana comes equipped with plenty of padding for your newborn that can be removed as baby grows, and the headrest and belts can be adjusted as needed with a simple push of a button. I also love that GB has the chest clip image of the clip AT the chest. This is something so many parents still don't know, and I love when car seats have that image right there!
The Lyfe system grows with baby just like the car seat does! The Asana clicks right into the base of the Lyfe stroller, making transitions easy peasy. My kids always seem to fall asleep just as we are pulling into a shopping center, so the simple transition makes my life so much easier!
The included stroller seat can sit forward facing and rear facing in several different recline positions, and it also opens up into a bassinet (same seat!). The ease of having all three options in one seat is amazing! I've used some super high end strollers where the bassinet is an additional item or the seat needs to be completely taken apart and re-assembled into the bassinet, so when a stroller can easily go from seat to bassinet I love it! To transform the seat into a bassinnet, you simply recline the seat all the way down and unbuckle the strap that goes under your child's knees. It goes right back into a seat position almost as easy, with a little extra work to get the buckle back together. It's a really tight fit (understandably so)!
One feature a lot of moms are looking for is storage space. The storage basket on the Lyfe stroller is massive. When I was showing the stroller to a friend, the basket was the first thing she commented on. It runs almost the entire length of the stroller and is so easy to access from the front or back when the seat is in any position.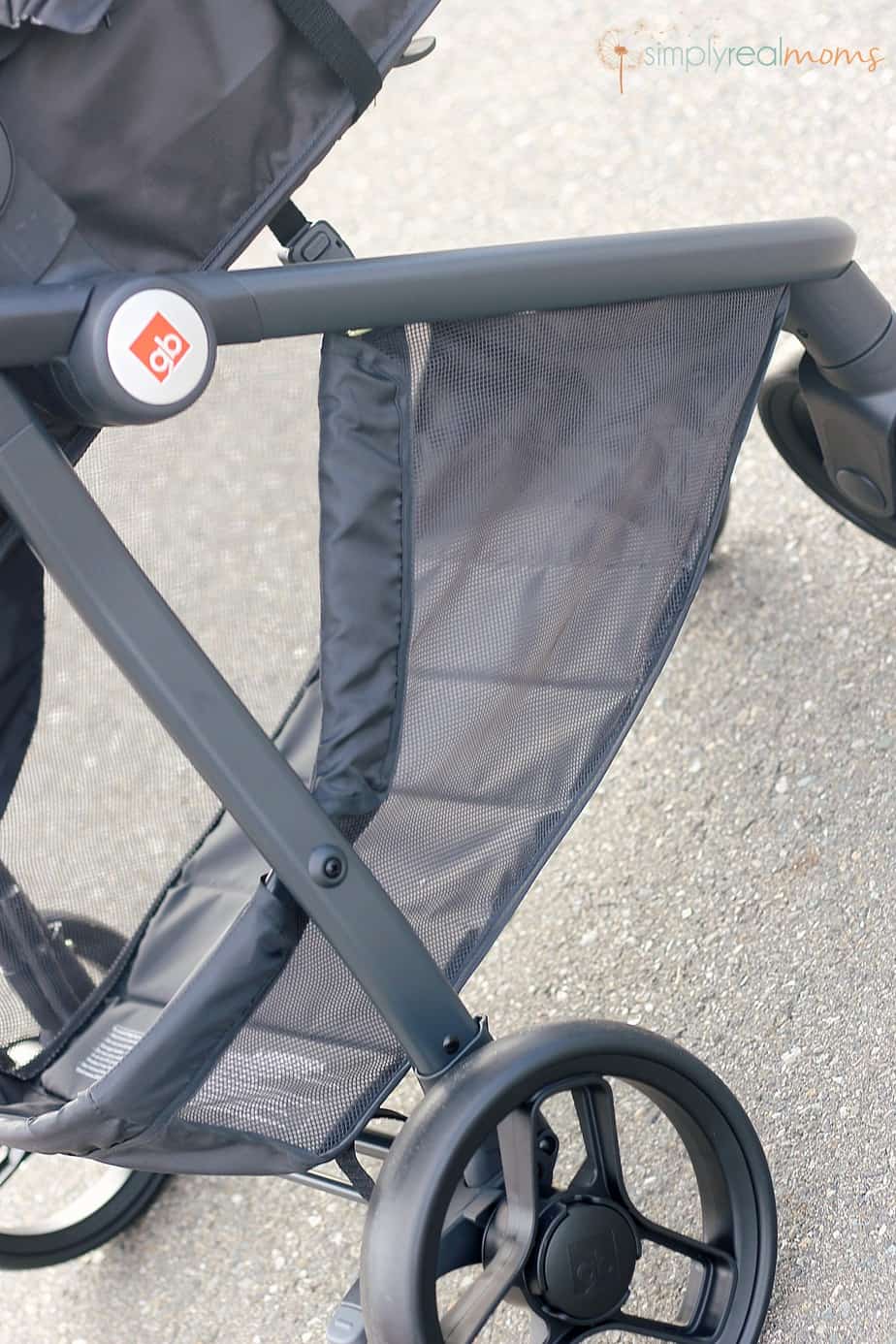 The Lyfe system also comes with a detachable cup holder. This is something I think should be mandatory for strollers! It did pop off easily when we would put the stroller in the trunk, but we never had issues with it while in use.
On those really hot days (or if you just need a peek at the baby) the sun shade unzips at the base to unveil an additional netting that also elongates the shade. This is perfect to allow for a little air flow and to talk to your little one when they are forward facing!
One of my favorite features of this system (second only to the easy bassinet transition) is that it is SO lightweight! So many of the stroller systems I've used in the past are bulky, heavy and hard to lift once folded but this is so light. It is so nice to not feel like I need help getting my stroller out of my trunk.
Speaking of folding up, the Lyfe stroller folds and unfolds very easily. It is a bit long once folded, but we had no problem fitting it into my trunk at all. It just takes up a little more space. One of my only personal downsides to this stroller is that the leg area doesn't flip up like we see in so many modern strollers. This makes those strollers a little more compact when folded up, but isn't possible with the seat to bassinet option. I would choose the bassinet option over a few less inches of length to be honest though.
This is a wonderful all in one travel system that we have enjoyed using and would recommend to any parent.
You can find GB products online or at Babies R Us!
We received product for review purposes but all opinions are my own