Glamourmom Nursing Tanks: The Best You Will Ever Own!
Moms, are you looking for the perfect nursing tank top that is not only very comfortable, but stylish?  It is time to try the nursing tank tops from Glamourmom! I am in LOVE with these nursing tanks! I am going on my third year of breastfeeding and let me tell you, I have tried every nursing tank top imaginable and these by far are the best nursing tanks I have ever owned!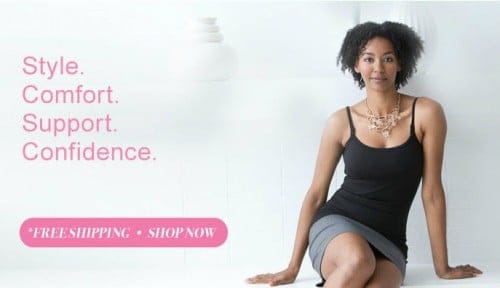 For some reason, the previous nursing tanks I have tried never seemed to be the right fit.  Either they wouldn't fit right in the chest, be too short or just too uncomfortable.  Now that I have found Glamourmom, I will never shop anywhere else for nursing tanks again!
Glamourmom has just created a new line of the long nursing tanks with a built in tummy control panel that trims your waistline! This tank is perfect for any mom trying to cover up that post partum tummy that we are all desperately trying to lose or least cover up until we are able to lose it! This tank provides full built-in bra support, it is incredibly soft and I love that it is long so it is perfect for layering.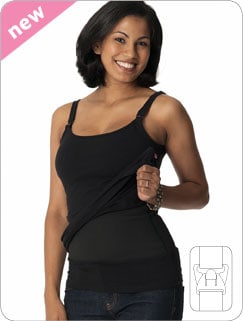 Glamourmom Tummy Control Tank Features:
Original, patented design for full discretion and support when nursing in public
Built-in, inner layer support panel that trims the tummy and waist
Full built-in nursing bra with hook closures for easy, one-handed access
Outer layer is extra long for fashion and guaranteed post-partum coverage
Encourages proper posture and supports the lower back while nursing
Adjustable, wide, spaghetti straps with Memory Filler™ for extra support
Pulls together excess post-partum skin to help reduce stretch marks
Machine washable
92% Cotton, 8% Elastane
30% Elastane Tummy Panel
Glamourmom was created by Line Rothman, a frustrated breastfeeding mother that could never seem to find the right fit when shopping for nursing tank tops.  She wanted to create tank tops for moms that provided full breast support, were comfortable, had easy access for nursing and coverage for post partum tummies. Since then, Glamour Mom took off and now is a well-known international brand! Since then, Glamourmom has been the recipient of several awards including the 2010 Parent Choice Awards for best nursing attire and the Best Maternity Bras award by Babble.com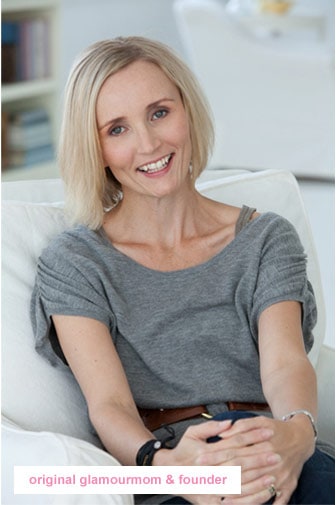 Glamourmom supports women of all shapes and sizes. Many fuller figured moms often have a hard time finding bras that not only fit well but provide full coverage, so Glamormom designed nursing tanks that provide full coverage built in bras up to size J!!!  Every breastfeeding mother should be able to find the perfect fit at Glamourmom!
You can find these amazing nursing tanks at Glamourmom.com. They also sell nursing bras, nursing shirts and sleepwear. Be sure to also follow them on Facebook and Twitter  for recent product news and updates. Also, be sure to stay tuned; tomorrow kicks off World Breastfeeding Week and in celebration, Glamourmom will be giving away one of their amazing nursing tanks to one lucky reader!
*I received this product for review, but these words are strictly my own.