God Doesn't Love Me Anymore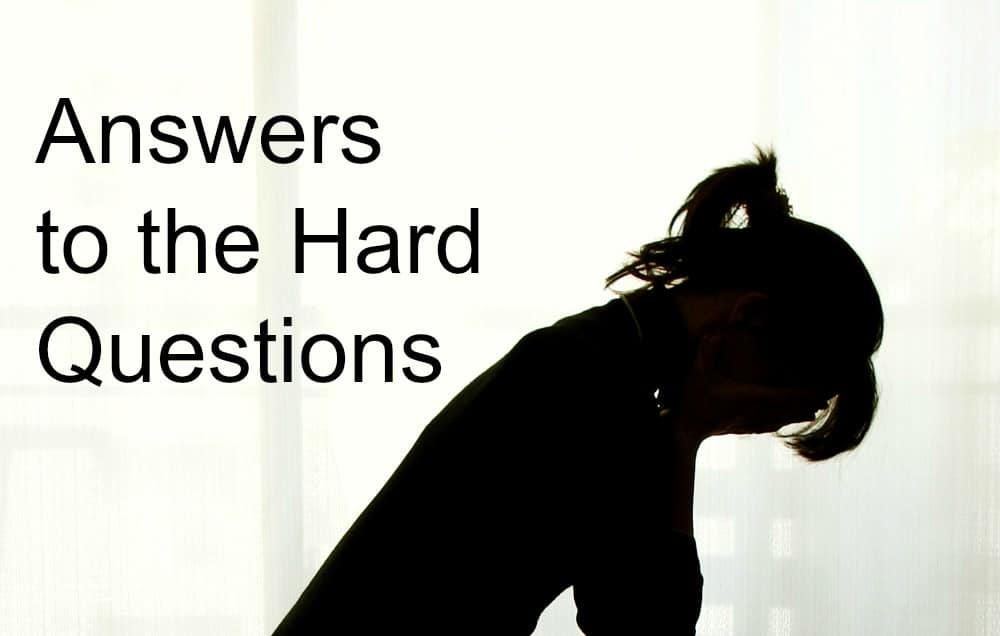 "God doesn't love me anymore", came the broken voice over my phone. Once again, hopes had been brutally dashed; this time, it just seemed too hard to bear.
My heart hurt so badly for her and in that moment, I wanted to agree. If God truly loved this child of his, he wouldn't keep letting her down like this right? I mean this was the moment she had worked and labored towards for many years and now that moment was being snatched away once again.
The phone call ended and my heart was so full. I wanted to rage and cry and pound the gates of heaven for an answer.
Why God? Why does this keep happening? I know her well, she doesn't deserve this, why are you withholding this desired blessing from her?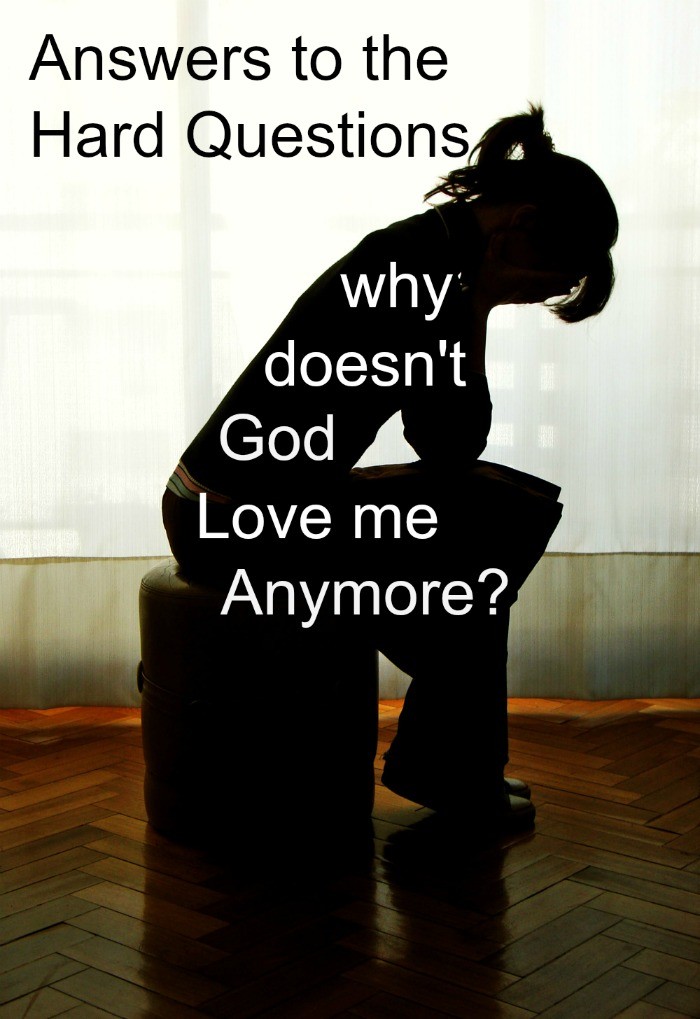 Looking back I know I didn't hear a physical voice, but as clearly as if my ears heard his voice my heart felt his gentle reply. 
Greater love hath no man than this, that a man lay down his life for his friends. John 15:13
and another one
But God commendeth his love toward us, in that, while we were yet sinners, Christ died for us. Rom 5:8
It was as though God reminded me, "I gave my life for her. Do you yet doubt my love?" 
It wasn't an easy answer to hear, but it was the perfect answer. God doesn't owe us anything. We aren't promised a life of ease when we choose to follow him. In fact, we are promised quite the opposite.
I know this to be true for myself as well. Things have happened in my life that are wrong, things that have made me doubt God's love towards me, but I must remember this.
A Response to "God doesn't Love me Anymore"
It isn't God that lets me down. It's man.
It isn't God that disappoints. It's man.
It isn't God that makes bad things happen. It's the choice of men who like us were given free will.
Ultimately God is the same, yesterday, today, and forever. His love towards us never changes, and as long as we continue to call upon his name he will be our refuge in the middle of the storm.
God didn't promise to shield us from storms, but he offers peace in the middle of the storm.
God didn't promise to make us strong, but he carries us when we are weak.
God didn't promise there wouldn't be trials, but he is our refuge in a time of need.
My friends, when trials come (and if they haven't, they will), instead of thinking "God doesn't love me anymore", we need to remember who God is and what he has already done for us. It is at that moment that we remember how much he has always loved us.