13 U.S. Golf Courses That Women Enjoy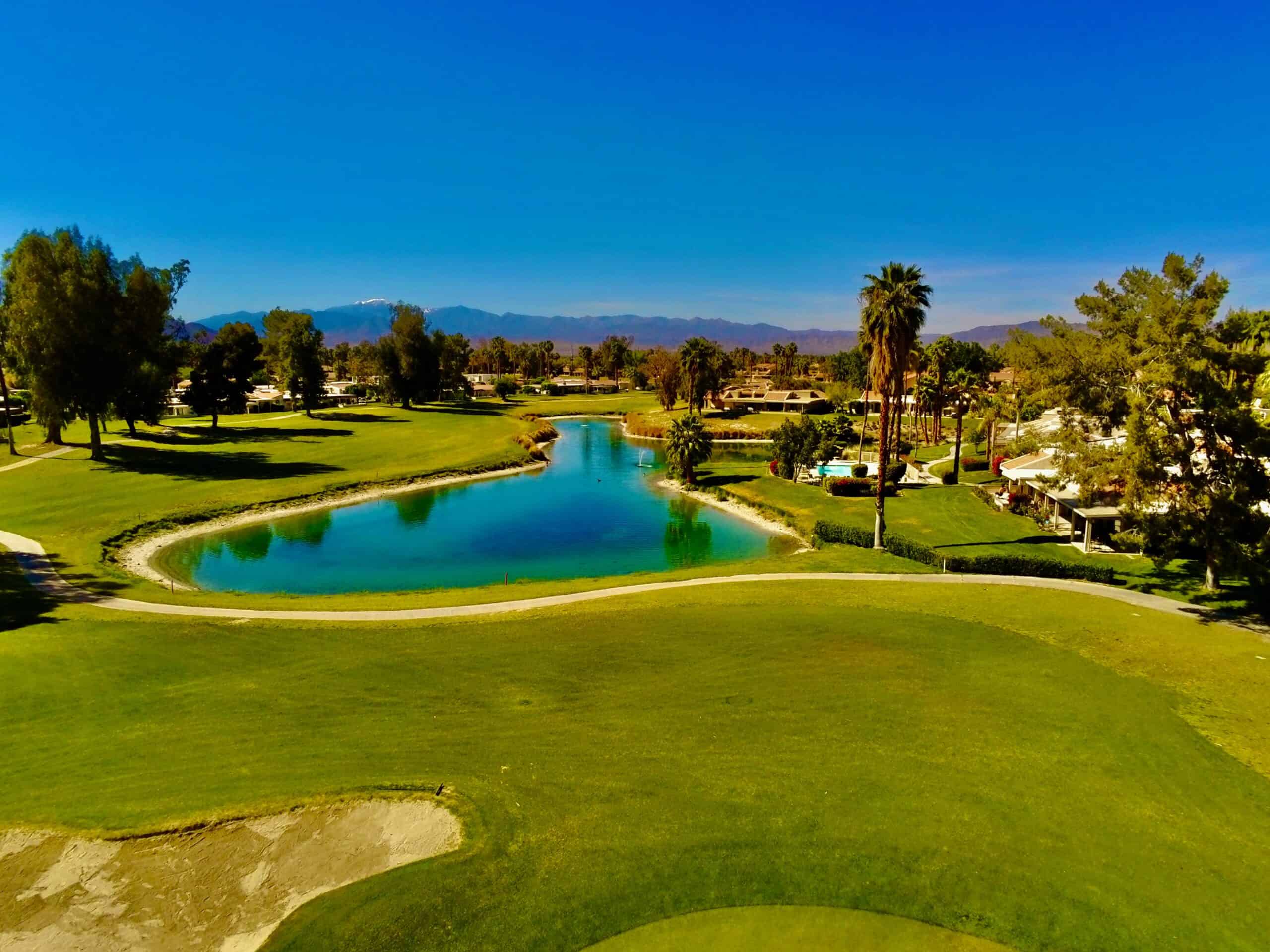 Whether you recently took up golf or have a years-long love affair with the sport, the odds are you'll see more female players out on golf courses.
According to the National Golf Foundation, the number of female golfers grew to an all-time high in 2021. Over 6 million female athletes now comprise 25% of all players today. Indications show that this number will rise, with girls under 18 representing that fasting growing group of golfers. 
Is the decades-long effort to get more female athletes into the 500-year-old sport finally paying off? In the past 11 years, the LPGA USAGA Girls Golf initiative has seen a 1000% increase in its program participation, with 60,000 athletes in 2021 alone.
What Makes a Golf Course One That Women Enjoy?
While private courses have been known for their 'boys club' member restrictions and attitude, many golf courses across America resonate with female players. When searching for golf courses near your home or an upcoming vacation, here are four factors to look for.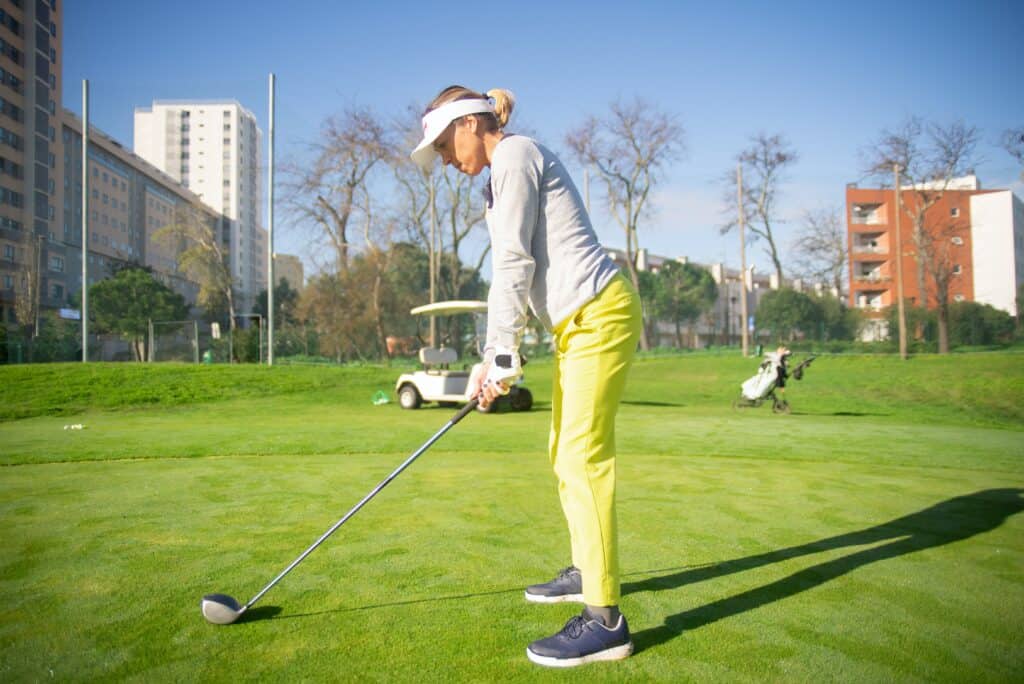 1. Golf course length
In Europe, where golf was born, they've extensively researched how course length can be a factor in attracting female players. According to The European Institute of Golf Course Architects, pay attention to course size as the average driving distance for non-professional female players is 140 to 160 yards. 
"That is why most designers recommend a course for women to be around 4500 yards in length," said Bobby Peel, a golf pro and Founder of Best Golf Accessories. "This enables female players to go for the green with an iron rather than a fairway metal on a par 4s, use an iron on par 3s, and reach the green in three shots on par 5s." 
2. Course design details
"To accomplish an excellent design for women golfers, a female architect or designer should be on the design committee to equalize the input from different perspectives," said Peel.
For a reason, you'll see Pete Dye's name on best golf course lists, including this one. Not only was he a talented architect, but he took the sage advice of partners on many courses, including his wife, Alice. The iconic TPC Sawgrass course in Florida was one that she influenced for the better.
"When Pete Dye designed the famous 17th hole, he did so in a manner that would be too difficult and create game delays. Alice saw that the ball would roll into the water," Peel shared. "She told him to tilt the green toward the tee box so the ball would rest on the green and not roll off into the water. Thanks to Alice, it is still one of the world's most difficult and exciting holes, but not impossible."
3. Dress codes
According to a KINONA survey, 60% of U.S. men and women believe golf dress codes are outdated. However, updating these rules is a quick fix that golf courses can make to be more welcoming to female players. 
"Banning women from playing in skirts or shorts and allowing them to only play in pants is ridiculous," said Nina Nguyen. "Especially at golf courses where men have almost zero rules in their dress code."
4. Course amenities
Golf is a centuries-old sport with a strictly male environment as its foundation. However, as historic golf courses are updated, and new courses are built, the attention to detail, overall environment, and culture will attract female players.
"Multiple elements come into play to create an environment that fosters inclusion for women golfers. From the course to the amenities, to a friendly and welcoming environment for all golfers," said Tami Fujii and Dianne Celuch, Co-Founders of KINONA, a by-women, for-women golf apparel company. "For instance, being greeted by friendly staff, a ladies locker room, and nice bathrooms on the course, so you don't have to wait for nine holes for a bathroom break."
U.S. Golf Courses That Women Love
Here are 13 golf courses across America that give strong players a run for their money, accommodate shorter hitters, and have a welcoming environment. This list features numerous resort golf courses, as generally speaking, they tend to be more welcoming to female players than private membership ones.
"We think women feel more comfortable at resort golf courses," said Fujii and Celuch. "It's more laid back than on a private course, and tee times are likely more spread out, so you don't feel like you're being pushed. Additionally, shopping is better in the pro shop, amenities are top quality, and the courses are very playable for various skill levels."
1. Kingsmill resort & Spa plantation course
Nestled in Williamsburg, Virginia, Kingsmill resort is both an incredible golf facility and a wonderful family resort. Its other course, Pete Dye's River Course, hosts the Pure Silk Championship yearly, a world-class LPGA Tour event with players like Jessica Korda and Brooke Henderson.
The Plantation course is more playable, measuring about 6400 yards from the back tee. And, if you're looking for another one in the area, be sure to visit Williamsburg National Golf Club, another of Virginia's world-class golf courses.
2. Shadow creek golf club
While this Las Vegas golf course designed by Tom Fazio is now the home of the LPGA Bank of Hope tournament, it's evolved over the years. First, built by Steve Wynn as his private golf course, then slowly opened to MGM hotel guests and eventually to anyone who could foot the $500 admission price. 
No matter the skill level, any golfer will be in awe of the stunning course, level of service, and beautiful surroundings.
3. Geneva national golf club player course
Located in Wisconsin, Geneva National Golf Club has 54 great golf holes. The Player Course consistently ranks within America's Top 50 courses for women, and the club offers excellent special events for female players. For example, on Women's Golf Day, Geneva National offered group instructional programs and special discounts, making for an ultimate golf experience.
In 2022, the resort also opened a 27-hole Himalayas-style putting course. It serves as a great weekend getaway with great dining options, a beautiful marina, and amazing views of Lake Geneva.
4. Fossil trace golf club
One of Colorado's premier public golf courses, Fossil Trace, is at the foothills of the Rocky Mountains and only 15 minutes from downtown Denver. The course's name comes from the trace fossils of triceratops footprints near the 12th green, about 60 million years old.
The club also has a Tuesday 9-hole women's league and Thursday 18-hole league, offering accessible options for female golfers and players of varying skill sets.
5. Amelia island plantation
While Amelia Island is home to Tom Fazio and Pete Dye-designed championship golf courses, another highlight is the Little Sandy Short Course, with holes ranging from 70 to 125 yards. The layout is very playable, and all beginners are welcome to enjoy the design, also presenting an opportunity for families to spend time together on the course.
6. Barefoot resort and golf club dye course
The Dye Course is the only semi-private facility at Barefoot Resort, making it open for visiting golfers, but one of the best public golf courses in South Carolina. Another stunning and challenging Dye-designed course, if played from a particular set of tees, players of varied abilities can enjoy it.
One of the best golf courses in the Myrtle Beach region, it also hosts The Saintnine World Couples Championship, a mixed-gender team event. 
7. Blue ridge shadows golf club
Located 72 miles from Washington, D.C., at the base of the Shenandoah Valley and the Blue Ridge Mountains, it ranks as one of the top public courses in Virginia. The finishing hole is a fantastic risk-reward par four fronted by a creek and a 60-foot waterfall behind the green. The course measures 5000 yards from the front tees, making it very playable for golfers of any skill level.
Blue Ridge Shadows Golf Club consistently ranks as one of the top scenic golf courses in the mid-Atlantic, and the Washington Post regards it as a national treasure. In addition, the golf course honors its commitment to women's golf by hosting women's nine wines where league members can enjoy as much golf and wine as they desire!
8. Monarch dunes golf club
Monarch Dunes is a beautiful 18-hole parkland-style golf course in Nipomo, California. While golfers may gravitate to the traditional links of the Old Course, many locals argue that the 12-hole Challenge Course is far better. Designed as a par three course, the Challenge Course can be played in under 2 hours and features five different tees depending on golfers' skill level.
Furthermore, each green has two holes: a standard golf cup and a larger 9-inch cup for those looking for a slightly easier time on the greens. By offering this additional par-3 course to complement the Old Course, the club does a great job of attracting beginners to the game of golf.
9. Panther run golf club
Panther Run is a beautiful golf course for any golfer in Del Webb Naples's planned community. While it measures 7500 yards from the back tees, it is very playable and is, in fact, well suited to serve the golfing needs of retirees.
It also fits the mold of a Florida golf course, with water hazards running along ample fairways. Multiple teeing options and large greens allow all golfers to make par. This course also has two sets of ladies' tees, offering female golfers more options from where to play. 
10. Pine needles resort
Host of the 2022 U.S. Women's Open, Pine Needles Lodge and Golf Club is perhaps one of the top golf courses on this list. Located in Southern Pines, North Carolina, the resort is only ten minutes away from Pinehurst, the Home of American Golf.
In holding the record for hosting the most Women's Opens, the club has shown its commitment to growing women's golf. Designed by Donald Ross, the course is an excellent testament to the history of golf in the Sandhills and is tons of fun to play.
11. Purgatory golf club
With more than 130 bunkers, Purgatory Golf Club is no easy test, as its name suggests. However, the links-style course allows golfers to hit that perfect iron shot onto the green over a sea of bunkers, analogous to sinners atoning for their sins in the club's namesake. This Indiana club also promotes women's golf by hosting wine nights, 9-hole scrambles, club demos, and free group lessons.
12. Celebration golf club
Embedded within the Orlando resort area, Celebration is just minutes away from Walt Disney World Resort and immediately across the highway from the ESPN Wide World of Sports Complex.
The design strategy of Robert Trent Jones Sr. and Jr. was to make every hole a challenging par and an easy bogey, making for a high-quality daily-fee option in Orlando. The course ranges from 4900 to 7000 yards and offers a formidable challenge to players from all skill levels.
13. Wailea golf club
One of the best golf courses in Hawaii, Wailea Golf Club has garnered many awards, including recognition for its friendliness towards female players. With an annual women's day event, a family-friendly course, and some of the best views on Maui, you'll want to add this course to your vacation bucket list. 
The Future Looks Bright
Businesses are waking up to the fact that the purchasing power of women in golf is $1.5 billion. So as golf courses realize that being more inclusive is good for the sport, it is also good for business.
"In a year when golf saw massive growth among all participants, more people realize that the attitudes surrounding the game need a change," said KINONA Co-Founder Tami Fujii. "We are excited to see more women get into the sport and want to help encourage further participation and inclusivity."