Guess What? I Still Love You // Book Review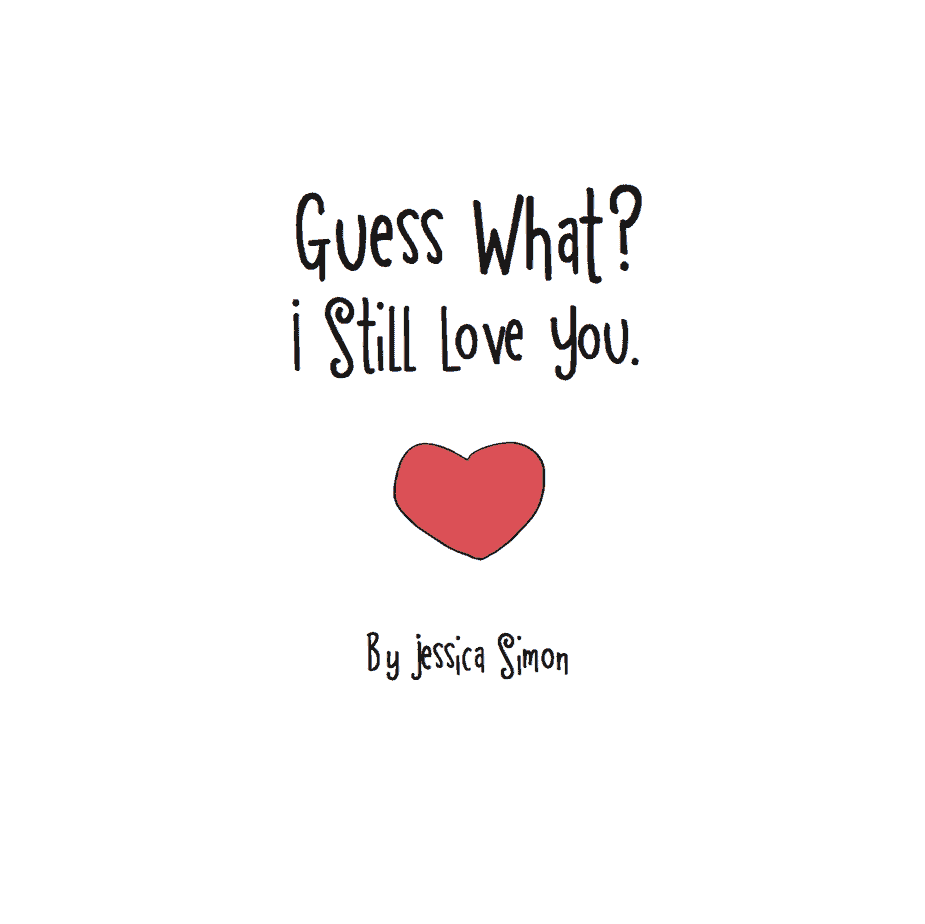 No one can tell you what it truly feels like to be a parent.  There are no words that fully realize the frustration, exhaustion, joy, and sheer amount of love involved, until you have children.  It is the most terrifying yet wonderful experience, and while it is such a gift, it's not always easy.  Actually, it rarely is.  Lately, my kids have started asking if I still love them after they get in trouble.  So in big vinyl letters, I put the word, "Always," on the wall in their room, as a constant reminder that I will always love them, no matter what they do.  Author Jessica Simon recently turned this sentiment into the adorable children's book, Guess What?  I Still Love You.
Before we get to the book, here is a little bit of background on the author.
Jessica lives in the Milwaukee, WI suburbs with her husband and three children. All three children are under the age of 3 so they live in a constant state of glorious chaos. She was inspired to write Guess What? I Still Love You. because of the way her family was formed, through adoption and biological births. She's an expert in the management of temper tantrums and food battles. Ok, not really because let's be honest who really is? However, she's seen just about everything the terrible two's can dish out.
Guess What?  I Still Love You. sweetly explains to our children that we will always love them, no matter what.  Whether they're throwing a fit, won't eat their dinner, or coloring on the walls, that love is still there, and it always will be.  Our kids will test us, and deep down we know that's how they grow.  In the moment, it is easy to get upset, but this book is a wonderful way to tell them that, no matter how they became our children, or what they do, we still love them.  
You can get more snippets of the book and Jessica's toddler-mom life by following her on Facebook, Instagram, or Twitter, or you can buy the book here for the perfect Christmas gift.