When trying to choose a baby monitor, there are so many options available…how do you chose the right one for your family? Do you want one with wifi capabilities? One with a two-way audio feature? How about one with the ability to take pictures and video?
One of the newest monitors available on the market is the Gynoii Wifi Baby Monitor, and it does all of that and more!
A versatile camera with two different bases-one for standard shelf placement the other is a heavy duty clip- the Gynoii Baby Monitor is a wonderful option for the modern family! It is very chic and modern looking, making it easy to blend into your nusery decor.
Like other wifi monitors, this comes with only a camera…no monitor screen needed! You can log in securely (make sure your wifi connection is password protected and secure) from your phone or tablet to monitor your baby and access all the built in features of the camera! The app is extremely user friendly and will walk you through the simple setup to match your camera with your account. This way you can download the app to other devices and log in to check the camera from anywhere (a login name and password are needed to access your cameras). Add guest accounts to your main login for Grandma and Grandpa to be able to check in on baby (guest accounts are unable to access talk or lullabye functions) from anywhere.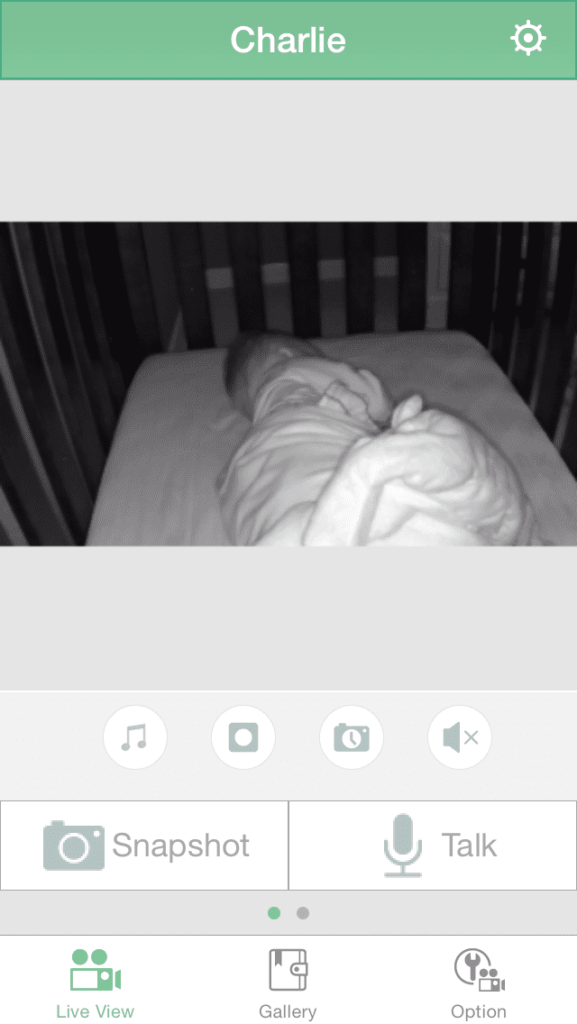 From the app, you can take a snapshot of baby, play lullabyes to calm them when they're fussy (there are two built in to the camera, and you can play your own music from your device as well!), talk to baby or even take a time lapse video of baby to journal different days or fun milestones! It will take a video and condense it into a fast time lapse for a neat way to save moments of your little one's life! Check out what 2 minutes of an 18 month old dancing looks like in time lapse mode!
Worried about using your phone as the monitor screen? What if you get a phone call or need the phone for other uses? No worries! Simply turn on audio or movement notifications and your app will alert you when baby is moving or making noise. You can quickly jump onto the app to see what was going on, and soothe baby with your voice or a lullabye! Audio only mode is also available and great for night time when you don't need the video.
I love the interchangeable bases on the camera. Having the option to place the camera on a dresser or shelf OR switch to the clamp to clip onto the crib or a shelf for a better angle of baby!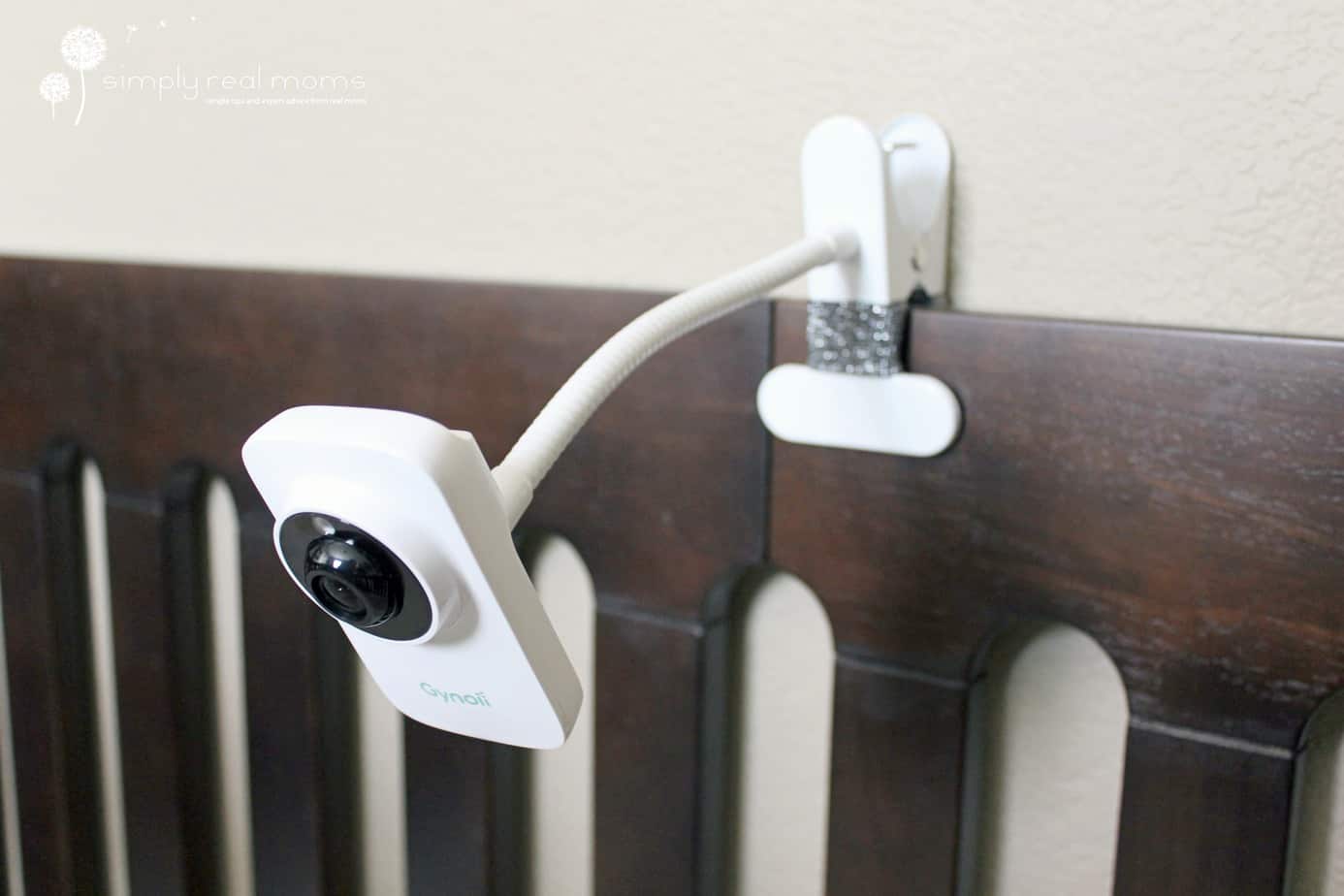 The clamp is heavy duty and can't be moved by baby (we tested this with my 18 month old!) yet has soft padding to protect your furniture.
The camera has wonderful crisp video in both day and night modes! You can choose low, medium or high quality video from the settings (the higher the quality, the slower the video will be…totally normal) and even the low quality video is great…but the high quality is amazing!
When you take video or pictures from the camera, you can share them to your social media outlets with the simple touch of a button. Want to share the adorable smile you caught while baby was dreaming? Easy! You can post straight to sites like Facebook, Twitter and Google+ right from the app.
Overall, this is a great monitor at an affordable price for the amazing quality video and all the features that come included. The only complaint we have is that the "talk" function to soothe baby didn't work on our iPad. It worked just fine on every other device though, and my iPad is a little older (2 years) so it may not be as up to date as it needs to be.
Check out Gynoii:
*Product was given to us for review purposes but all opinions are my own.