Homemade Cooling Pillow with Buckwheat
It's bedtime and you are trying to sleep, but it's hot and your pillow is even hotter. You flip the pillow around to find a cool side, but it only stays cool for a few seconds. It's time for you to make a homemade cooling pillow with buckwheat!
I've only had mine a week but I'm wondering WHY I hadn't ever heard of them before! The other night it got pretty hot in our room and I woke up sweating, but my hair was still dry. My pillow stayed cool enough that my head didn't sweat even though the rest of me was sweating. (now I'm wondering about a buckwheat mattress, haha!!!)
My old pillow was getting flat and hard, not to mention always hot, so I decided it was time for a new pillow. Problem is; new pillows, like new mattresses off-gas chemicals pretty bad and I wasn't really interested in that, so I was looking up organic pillows which quickly rose out of my budget.
Then I found a pillow made from buckwheat hulls, and figured I could do that!
Homemade Cooling Pillow with Buckwheat
You will need:
Simple muslin fabric
5 pounds Buckwheat hulls
Herbs of choice (optional)
Scissors and Sewing machine
I had the muslin fabric and herbs on hand, so all I really needed was the buckwheat hulls. They aren't hard to find and soon I had everything needed for my homemade cooling pillow with buckwheat.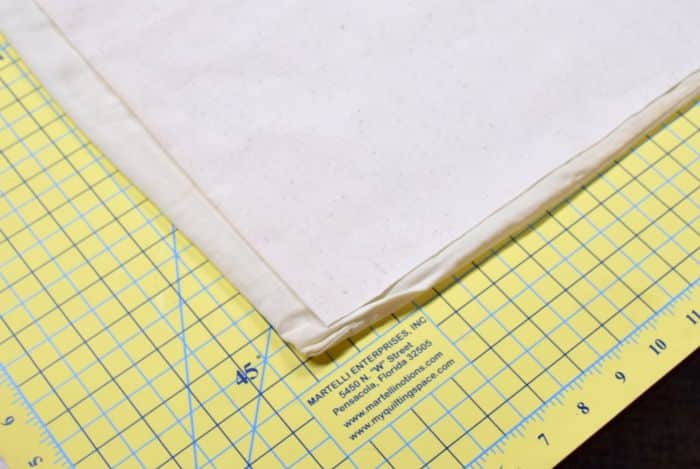 I used a pillow slipcover as a pattern and cut muslin into a rectangle that was about an inch smaller than the slipcover. I stitched all but about 6 inches on the end closed, turned the case and poured in the buckwheat hulls.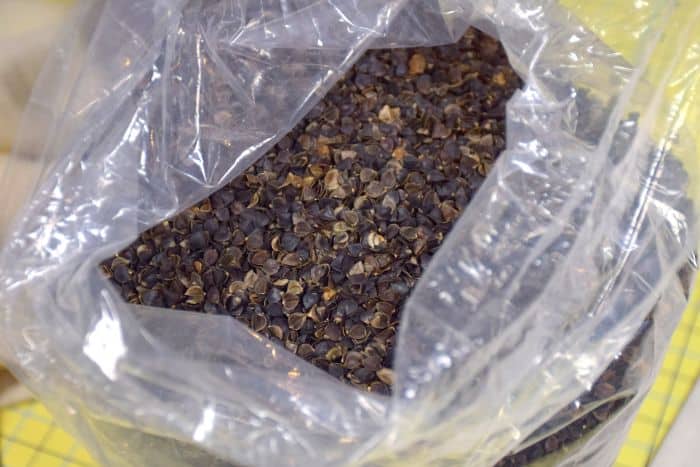 Herbs are amazing and aromatic. I added 1/2 a cup dried spearmint leaves and a cup of a "soothing" blend I had on hand with rosemary, lavender, and rose petals. Oh it smells sooo good!
Finally I stitched it closed, pulled the slipcover and then pillowcase on. Since you cannot wash your buckwheat pillow, it's important that you use a slipcover or pillow protector under your pillowcase.
This pillow makes up a bit smaller than a regular pillow, but it's perfect for me, and were it any larger, I would want more buckwheat hulls in it. Use your hands to shape the pillow how you want it at night and enjoy a cool rest!
It's suggested that placing the pillow out in the sun every 4-6 months is the best way to freshen it up. After a year or so, the buckwheat hulls can break down enough that you may wish to add a few more in to "fluff" it again.
What do you think, going to try making a homemade cooling pillow with buckwheat? Have you ever slept on a buckwheat pillow before?