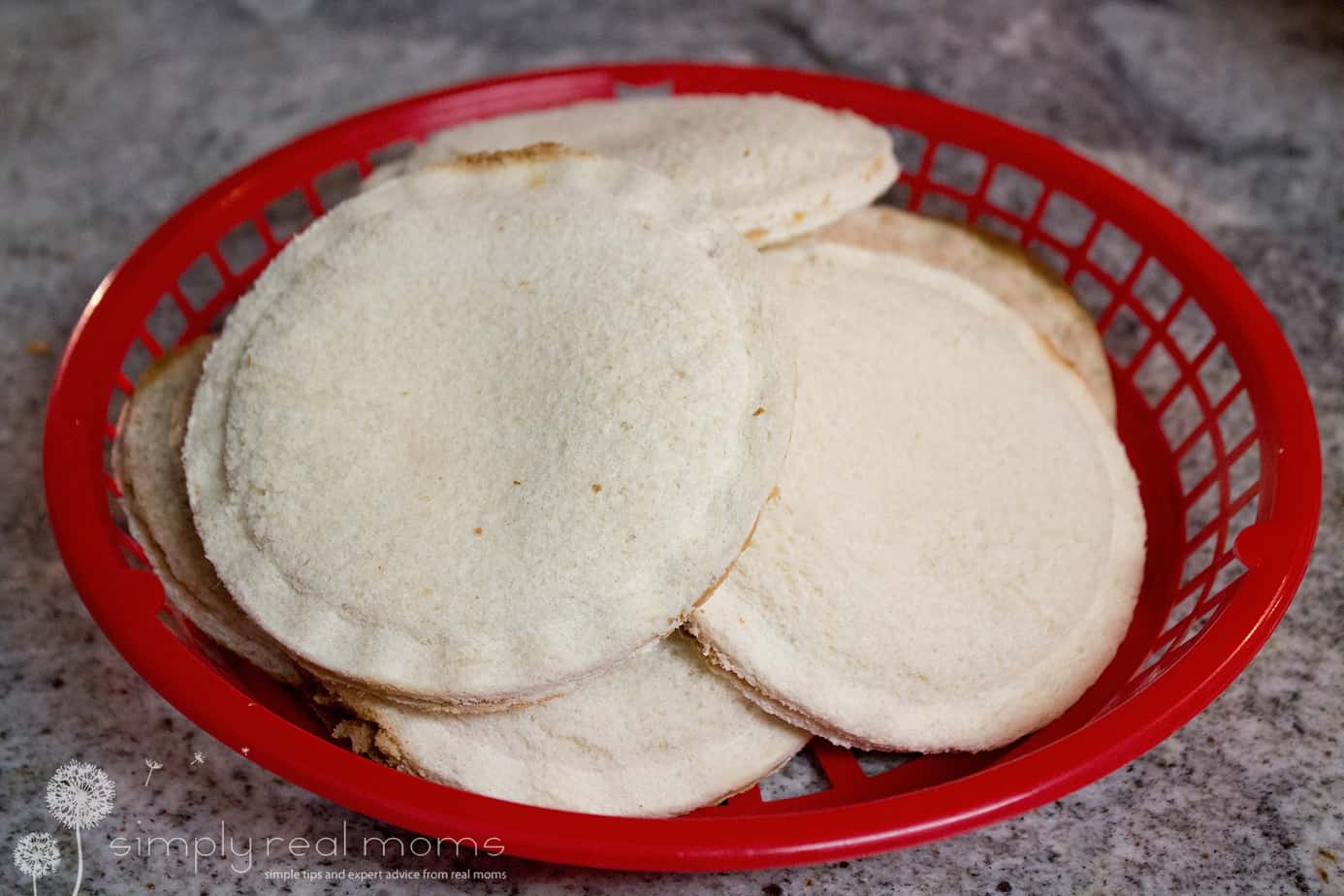 It's back to school season!  For some, it means a few hours of glorious time alone to get things done (or binge watch your favorite shows).  For others, it means a lower child care bill.  But for all of us, the novelty will soon wear off a bit.  We'll run out of animals to turn sandwiches into, and the monotony of making lunches every day will set in.
I don't know what your house is like in the morning, but mine is usually something along the lines of hitting the snooze button one too many times.  So then I'm rushing through breakfast and brushing hair, making lunches, and getting out the door in time, after telling my middle child to put on shoes 18,379 times.  Luckily, they're both usually dressed before I find the motivation to leave the comfort of my bed.  The rest is 30 minutes of chaos.
In my desire to streamline our morning routine, I decided to make homemade uncrustables.  That way, I can make a bunch over the weekend and freeze them.  By lunch time, they're thawed, and my kids think I'm great.
My first attempt was using an empanada/pierogi press like these.  It worked well, but there wasn't very much room for filling and I could only make half sandwiches.  I think cutting the shape with a knife or a cookie/sandwich cutter could work too, and then you could seal the edges with a fork.  This handy gadget (I love kitchen gadgets) is made specifically for this.  Who knew!?
My latest attempt, however, was made with my mini pie maker.  I think I got it at a yard sale years ago and I've made pies with it once.  Apparently it works wonderfully for sandwiches.
How To:
The first thing I did was roll both pieces of bread.  I don't have any scientific reasons for doing it, but it seemed like a good idea and it worked.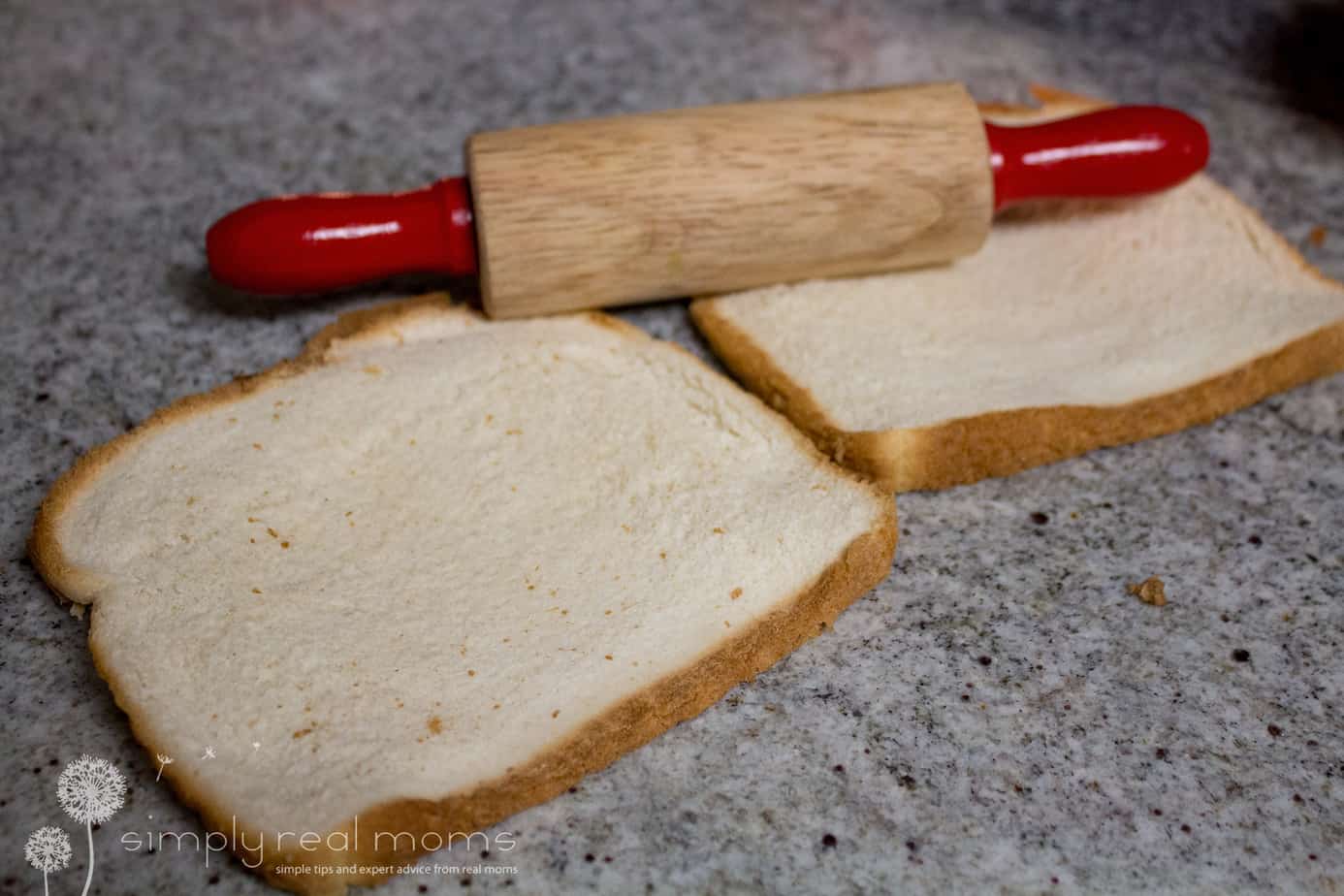 I put peanut butter on both pieces of bread so the jelly wouldn't make the bread soggy.  My grandma actually taught me this trick when I was younger.  There's no need to get the corners, because they'll get cut off anyway.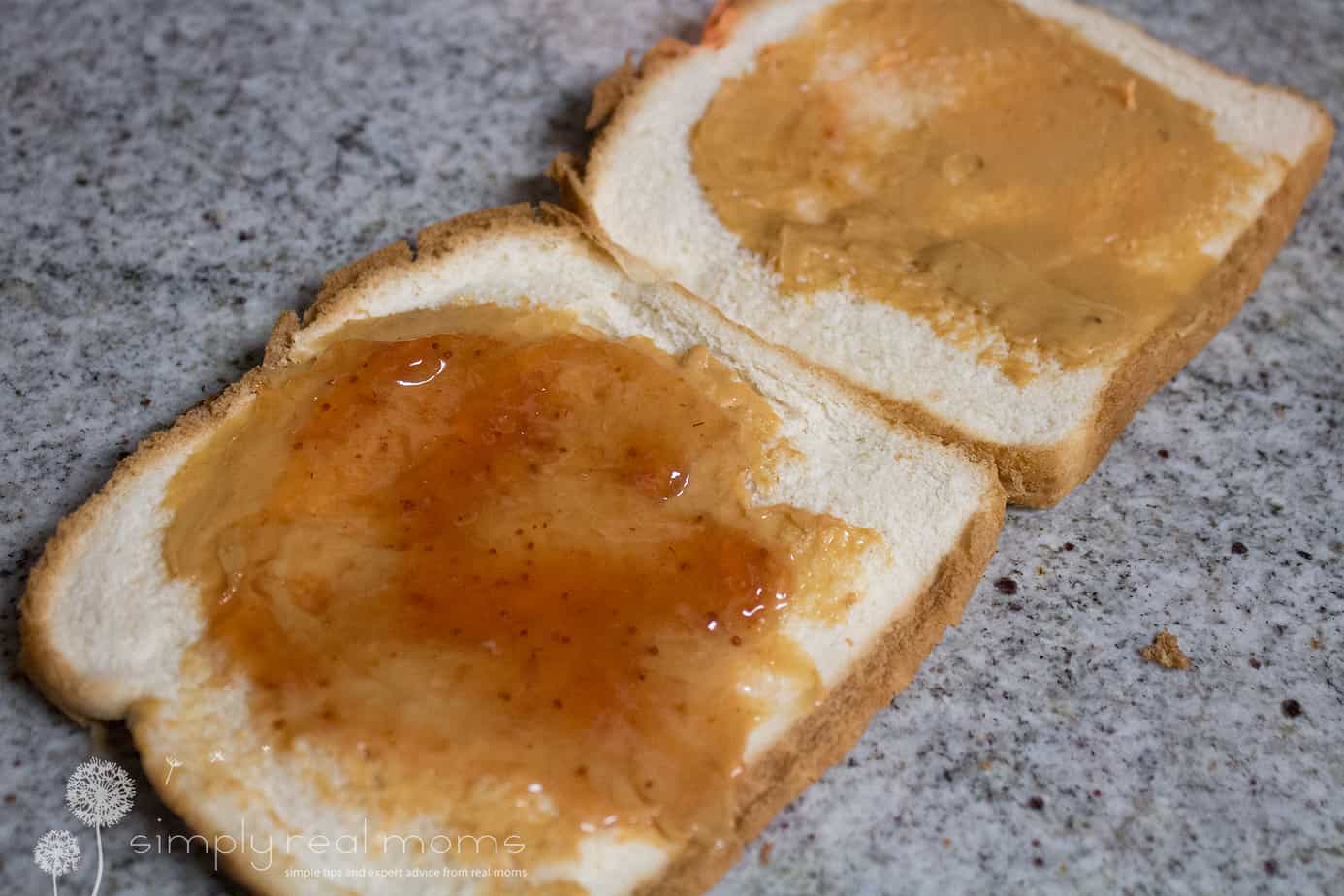 With the pie press, first you push down the whole thing to cut the circle.  Then you press down the button in the middle to seal the edges.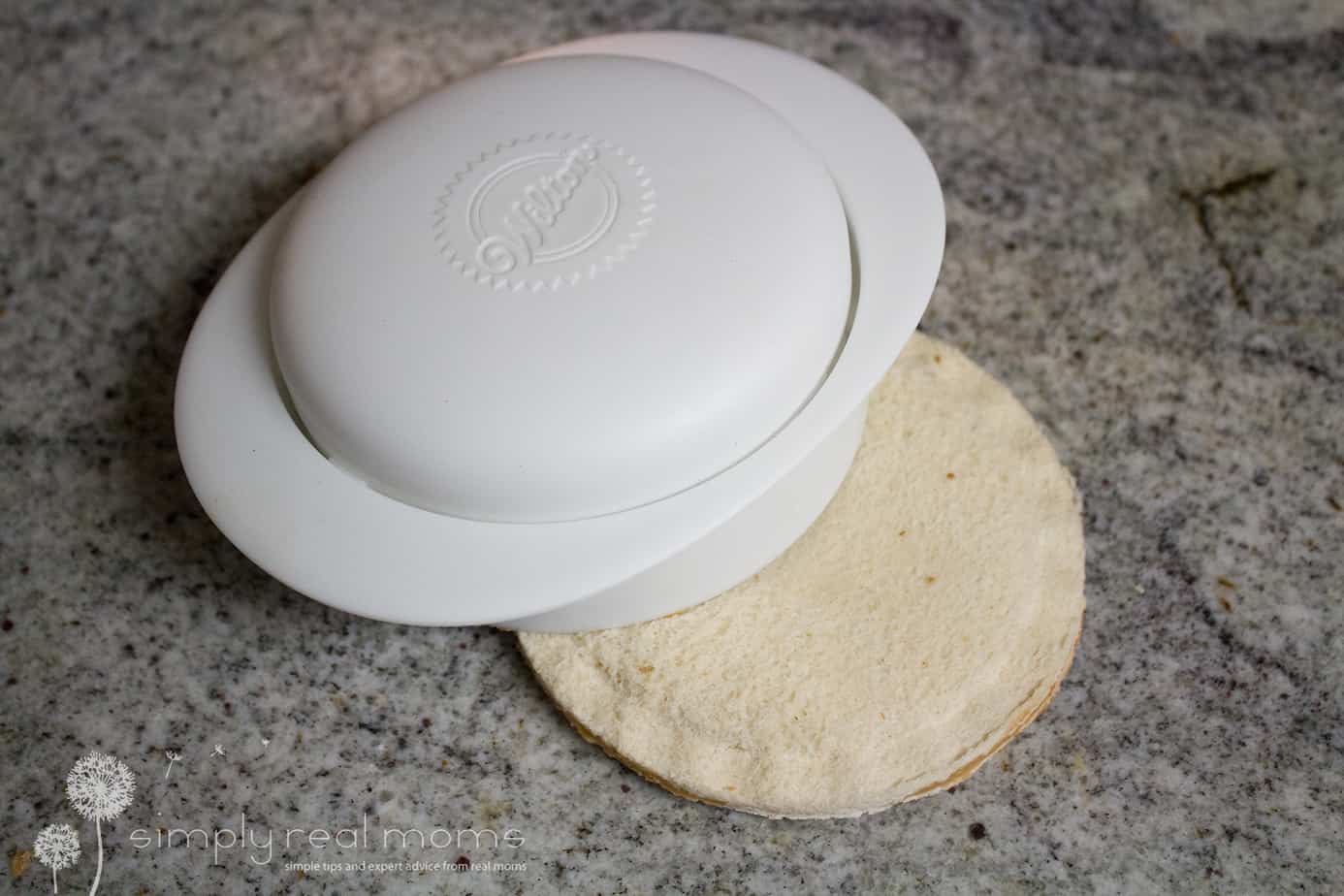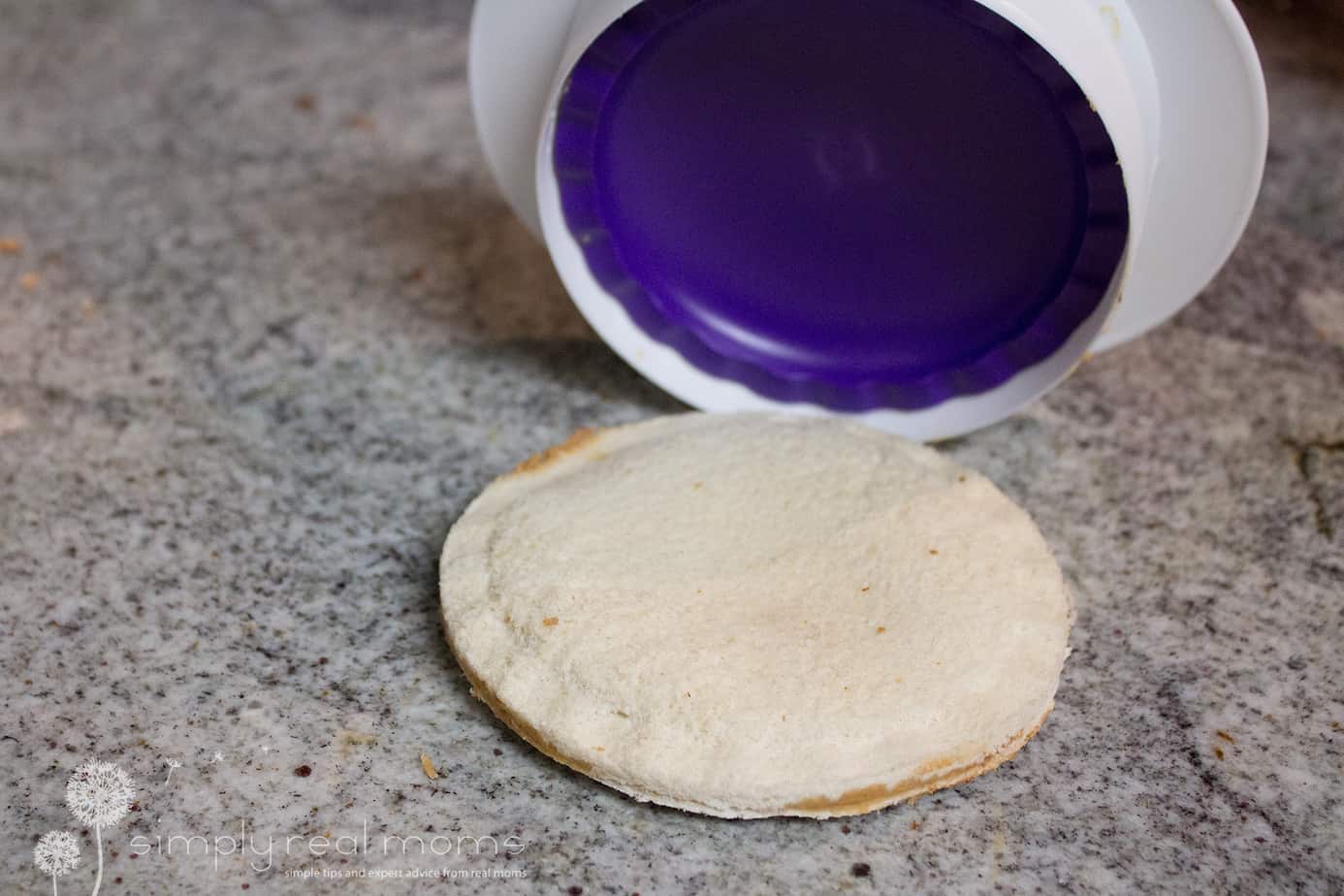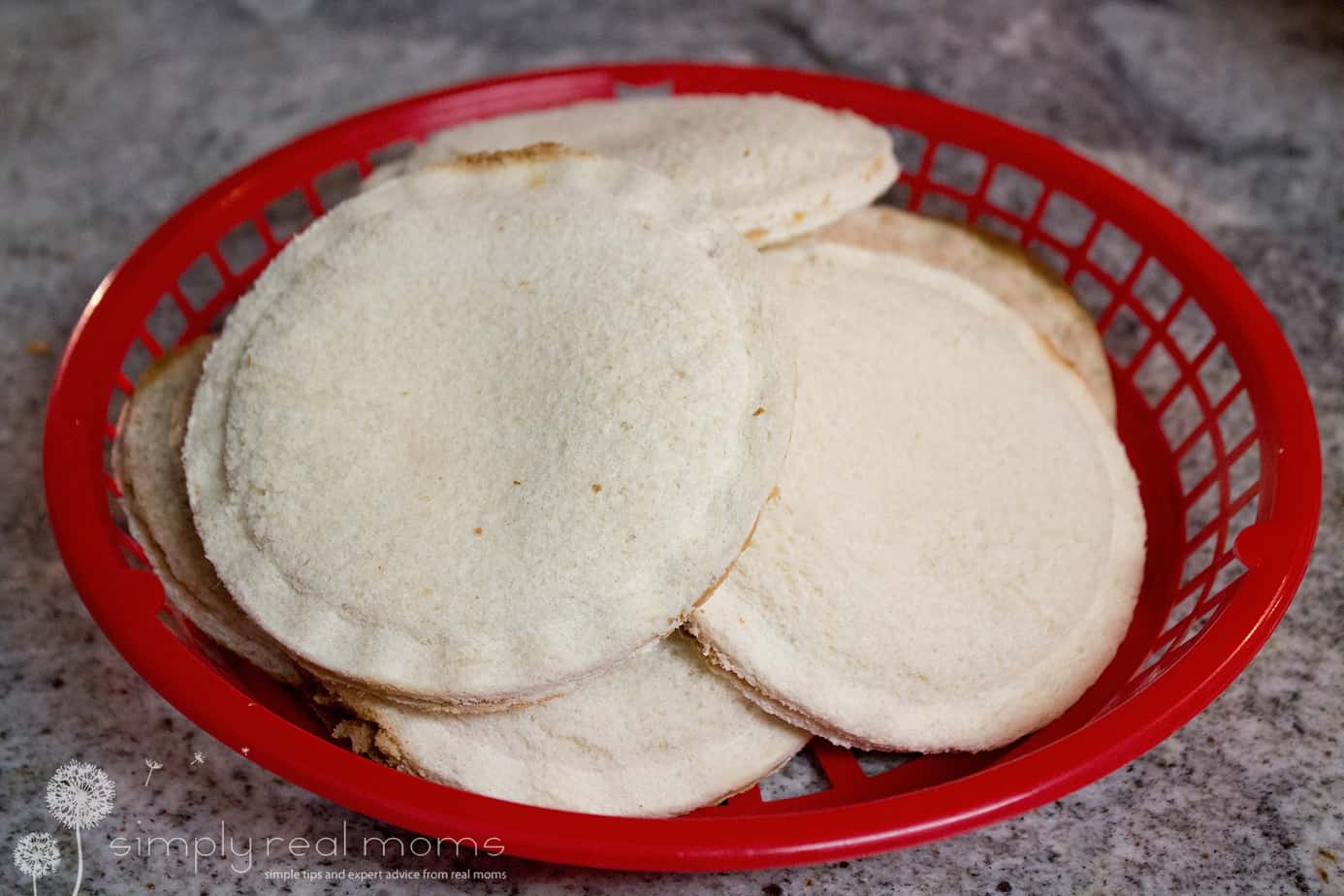 Once I made enough for the week, I put them in a freezer bag and pushed out the air.  In the mornings, they're ready to go.
A lot of schools have nut free cafeterias.  If your child or someone in their class has allergies, there are several different nut-free substitutes, or you could use bananas.  For a more savory option, hummus or ham/turkey and cheese should work as well.  Maybe I'll even try those next.