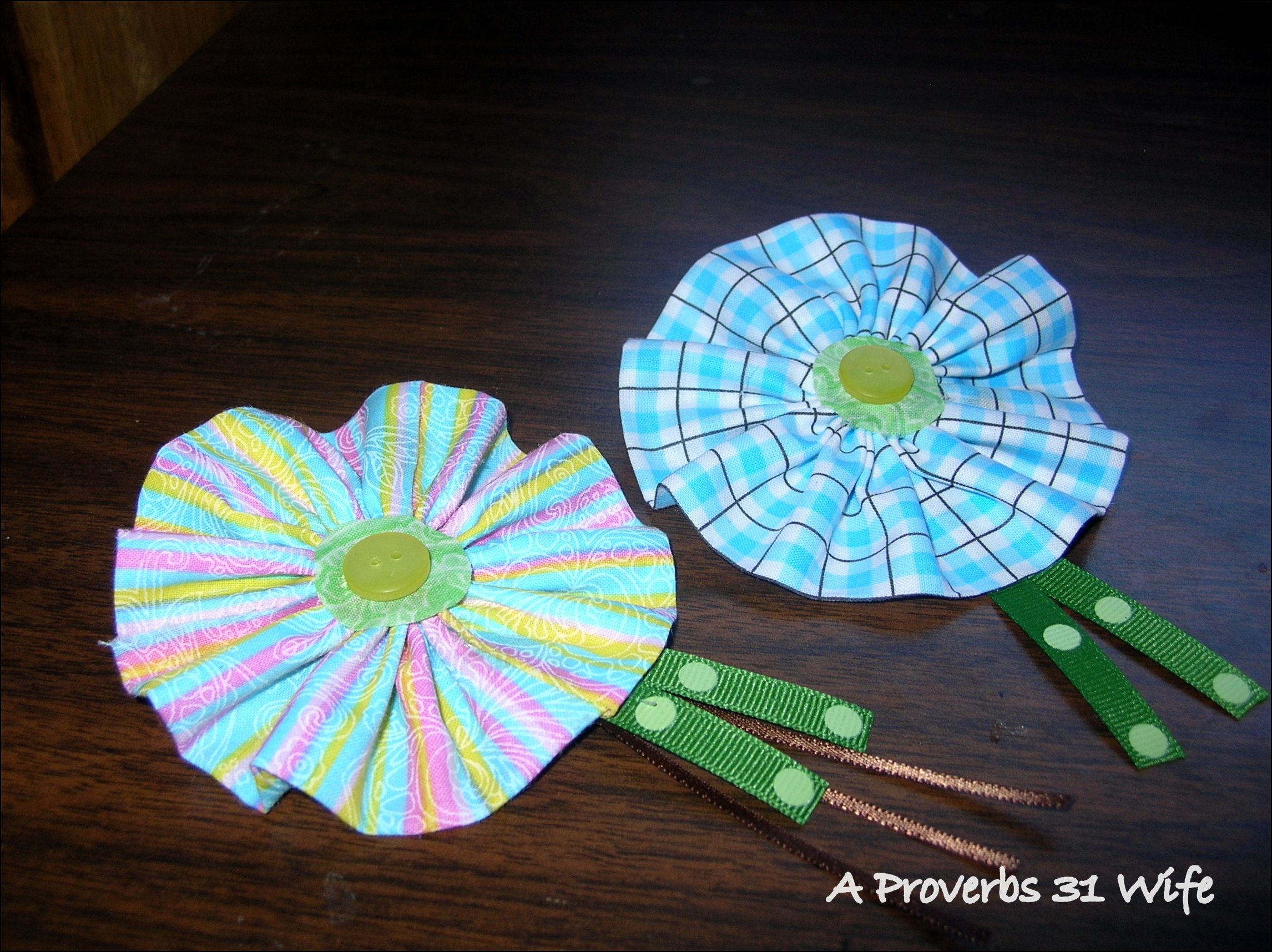 Making round hair bows:
The children I babysit on a regular basis are all girls. There are 3 of them, a 2yr old, a 3yr old and a 5yr old. Oh and they all have blond hair. 🙂
Total cutie-pies. While helping the 5yr old with her hair one morning we started talking about hair bows. I had noticed she didn't have many, and asked her if she would like me to make her some. Dumb question right?
I started thinking about it, looking through my craft supplies and fabrics and then started creating. I did end up with some cute ones. So I thought I would share how to make one of them on my blog today.
I used cotton so these are rather stiff, but I think they turned out adorable!
Supplies needed for round hair bows:
Cotton Fabric
Needle and Thread
Fray Check
Button
Ribbons
Hot Glue
Hair Clip
I started by cutting a strip of fabric 4 inches by 18 inches. Then I pressed it in half lengthways.
Using a needle and thread I made a gathering stitch, and scrunched it into a circle.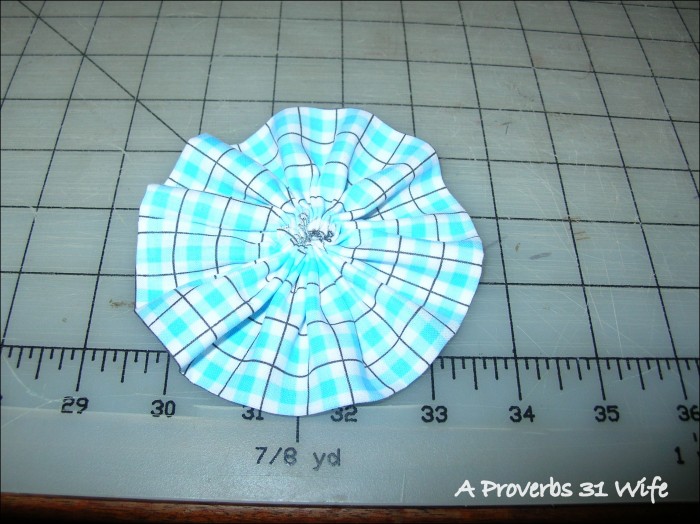 Once it was scrunched as tight as I could get it, I stitched the ends together making a perfect circle. Then I used the fray check on the raw edges in the center of the bow.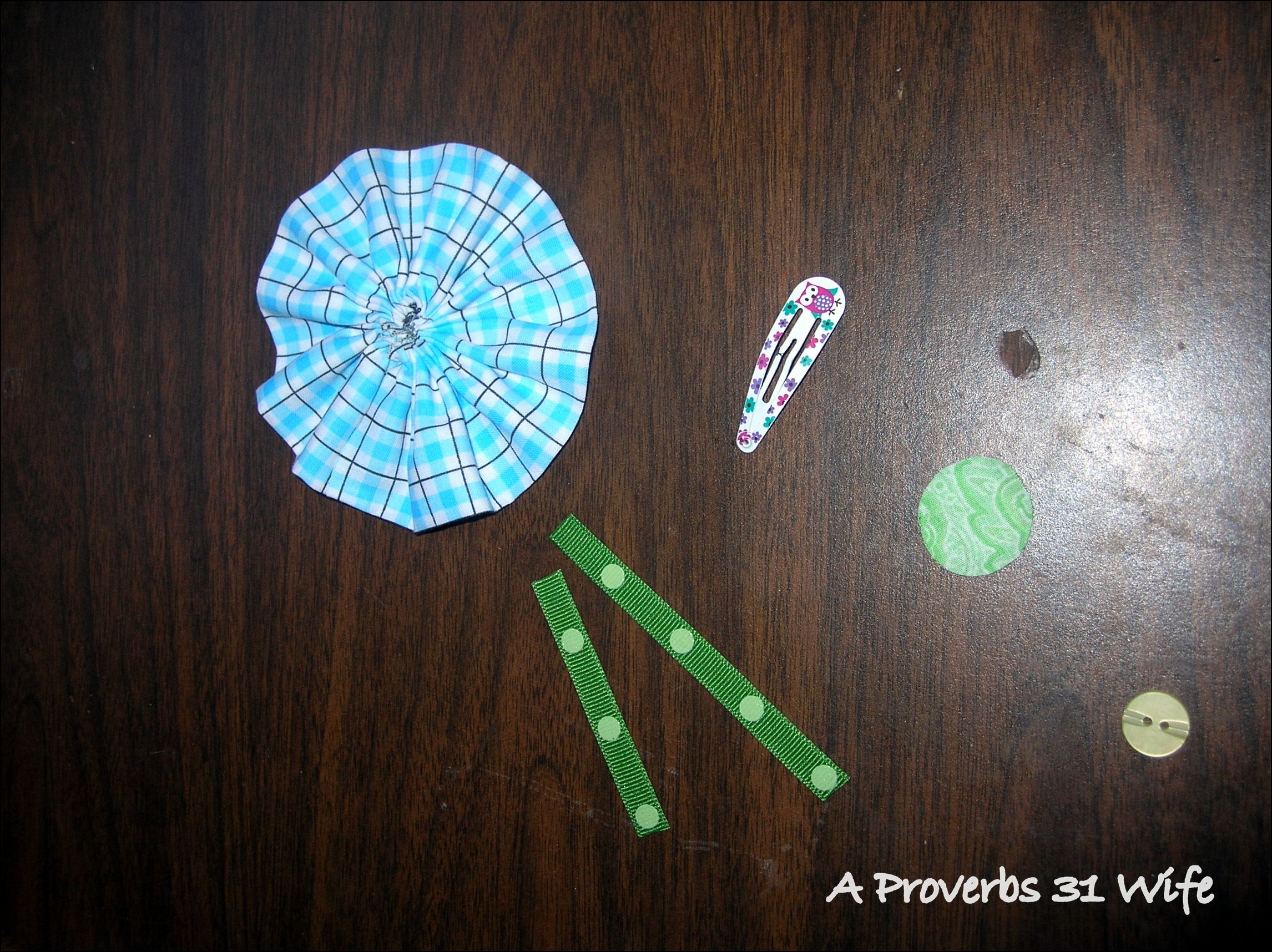 Next I cut a small circle out of a different color fabric and fray checked around it. I cut two lengths of ribbon and fray checked the ends.
I hot glued the circle of fabric in the center of the flower, and the button on top of that.  The ribbon got hot glued underneath the flower, so the result looks like this.
I tried to hot glue the clip on as well, but that was a fail. So I just stitched the clip on.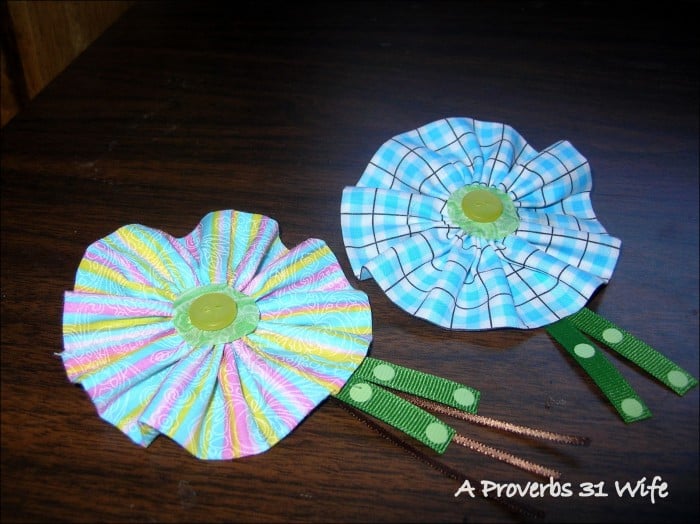 These were really easy, so of course, I had to make a couple! Now I can't wait until the girls get back from vacation, to see if they like them.